2021 unique Elton JOHN's silver Medallion at Royal Mint Auction
To mark the singer's iconic career, and raise funds for the Elton John UK Charitable Foundation, The Royal Mint will auction a one of a kind silver medallion.
The piece was commissioned exclusively for the Foundation and was hand-engraved by The Royal Mint's Chief Engraver Gordon Summers as well as being lasered using state of the art technology to create the intricate design.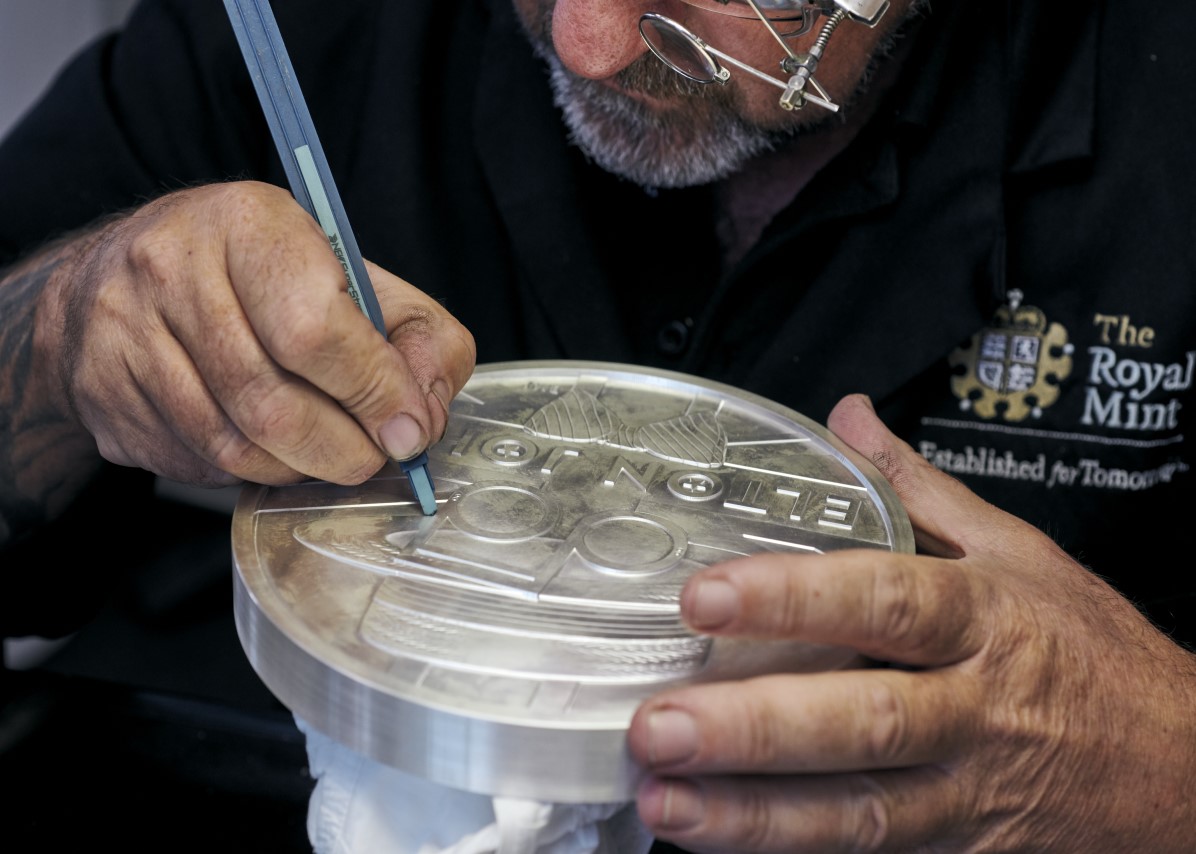 The opening bid will start from £12,000, and all profits will go towards supporting the young musicians and crew affected by the challenges currently facing the live industry.
The auction will take place online and open from Wednesday 21st April until Thursday 6th May.  Potential bidders can register on the Royal Mint's website and place their bids from this day.
As a long standing advocate for emerging talent, Elton continues to work with the government, music industry and the artistic community to find positive solutions to these pressing issues.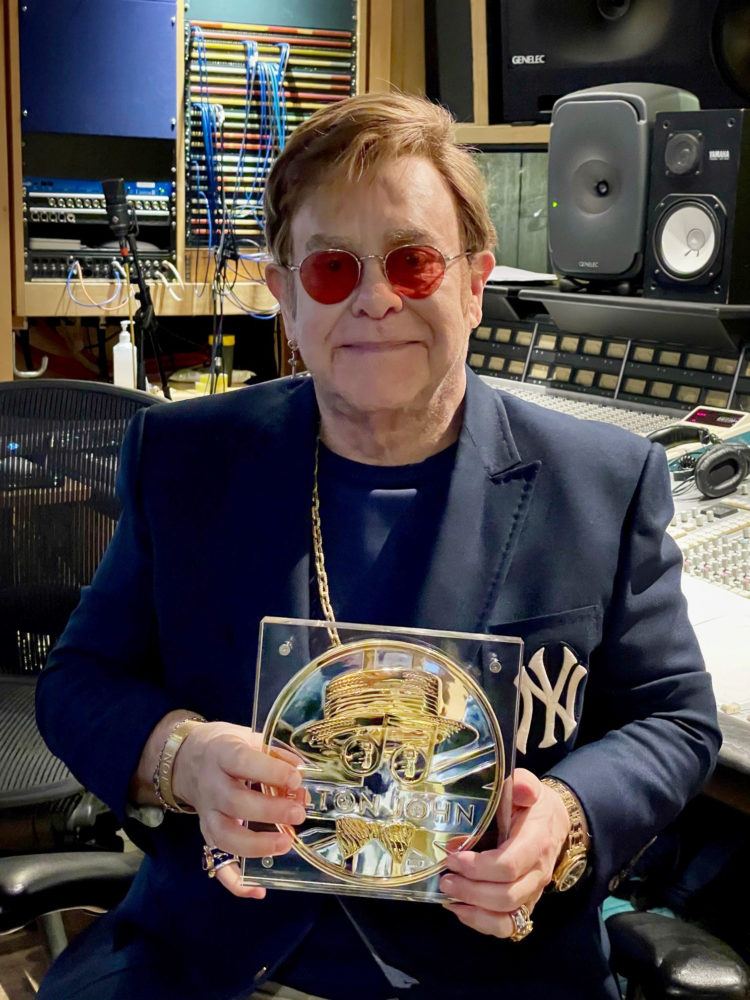 Elton John comments: "I'm delighted that The Royal Mint has created this amazing piece for auction and that the funds will go directly to the people supported by our foundation.  It's beautiful and really impressive and also humbling to see so many of my songs depicted in this way.  Seeing my autograph engraved so precisely on the coin just goes to show the detail that's gone into this piece – it really is a thing of beauty and I'm proud to put my name to it."
---
Elton John's Medallion specifications
---
The medallion features Elton's best-loved songs in a spiral motif on one side – including 'Rocket Man' 'Goodbye Yellow Brick Road' and 'Crocodile Rock' – with a replica of Elton John's 2020 UK coin on the other.  The medallion weighs approximately 5 kilos in fine silver, and measures 185mm. The unique piece features gold plating applied at Asprey of Bond Street, London.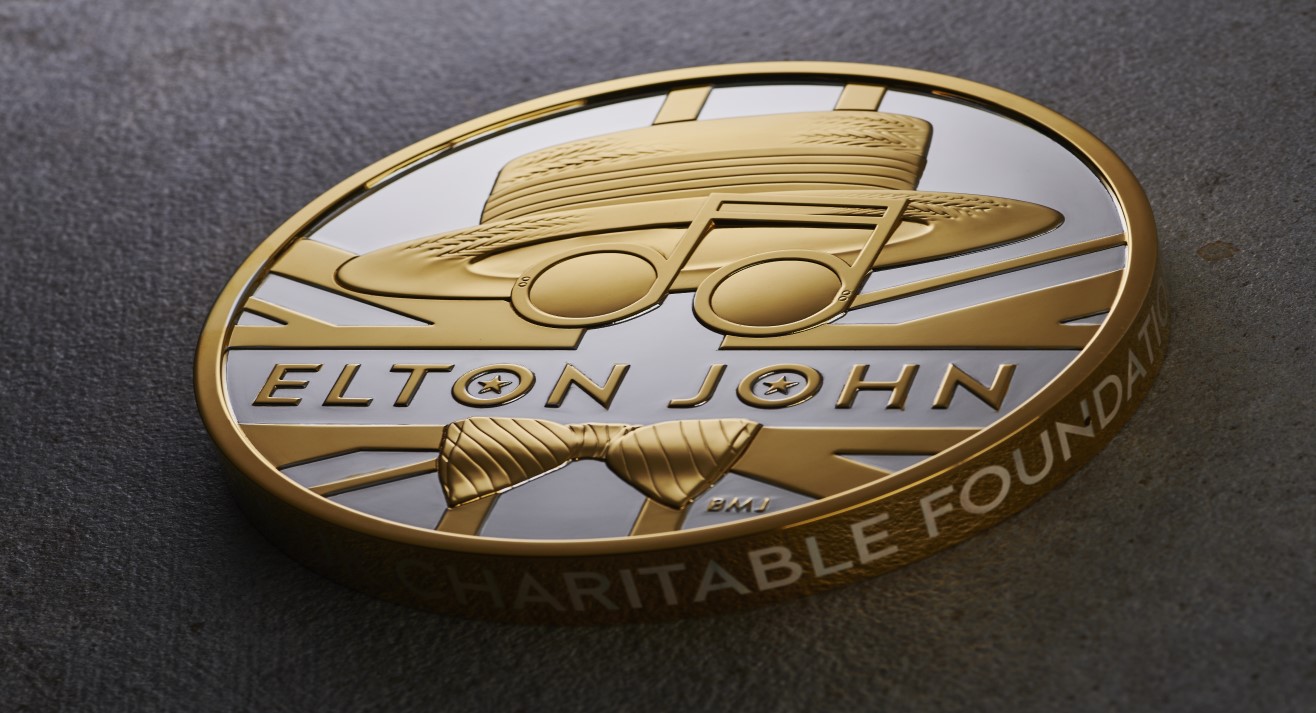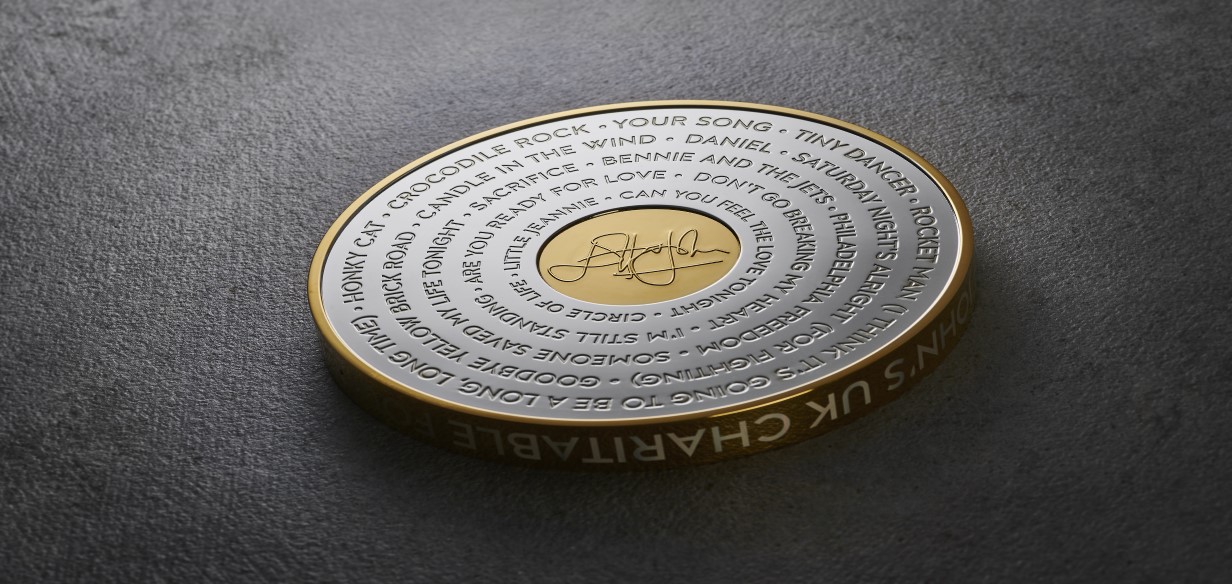 Alloy – 999 Fine Silver
Special Feature – Selective Gold Plating
Weight –5 Kilo
Edge Inscription – "ELTON JOHN UK CHARITABLE FOUNDATION"
Diameter – 185mm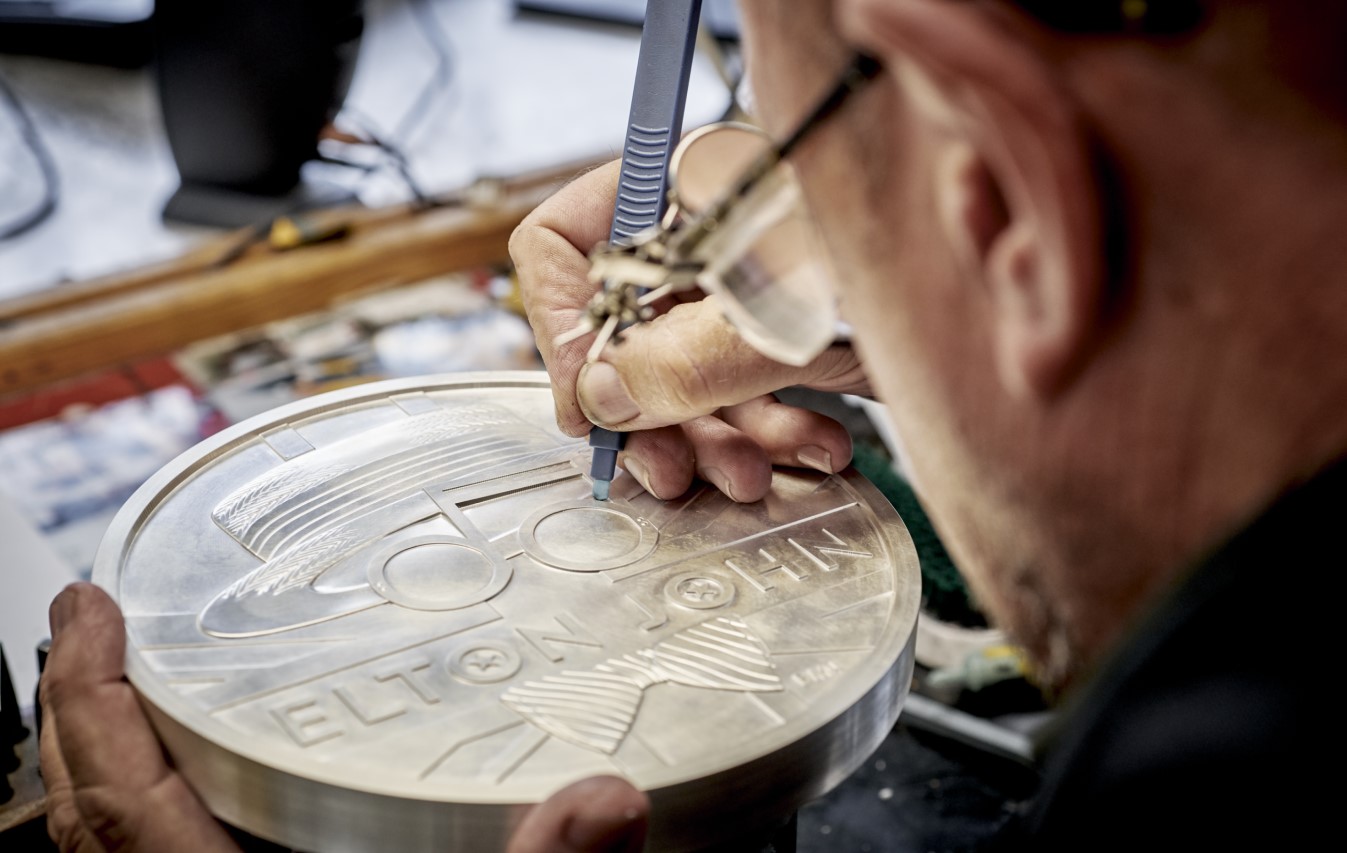 Sources: Royal Mint and NUMISMAG.