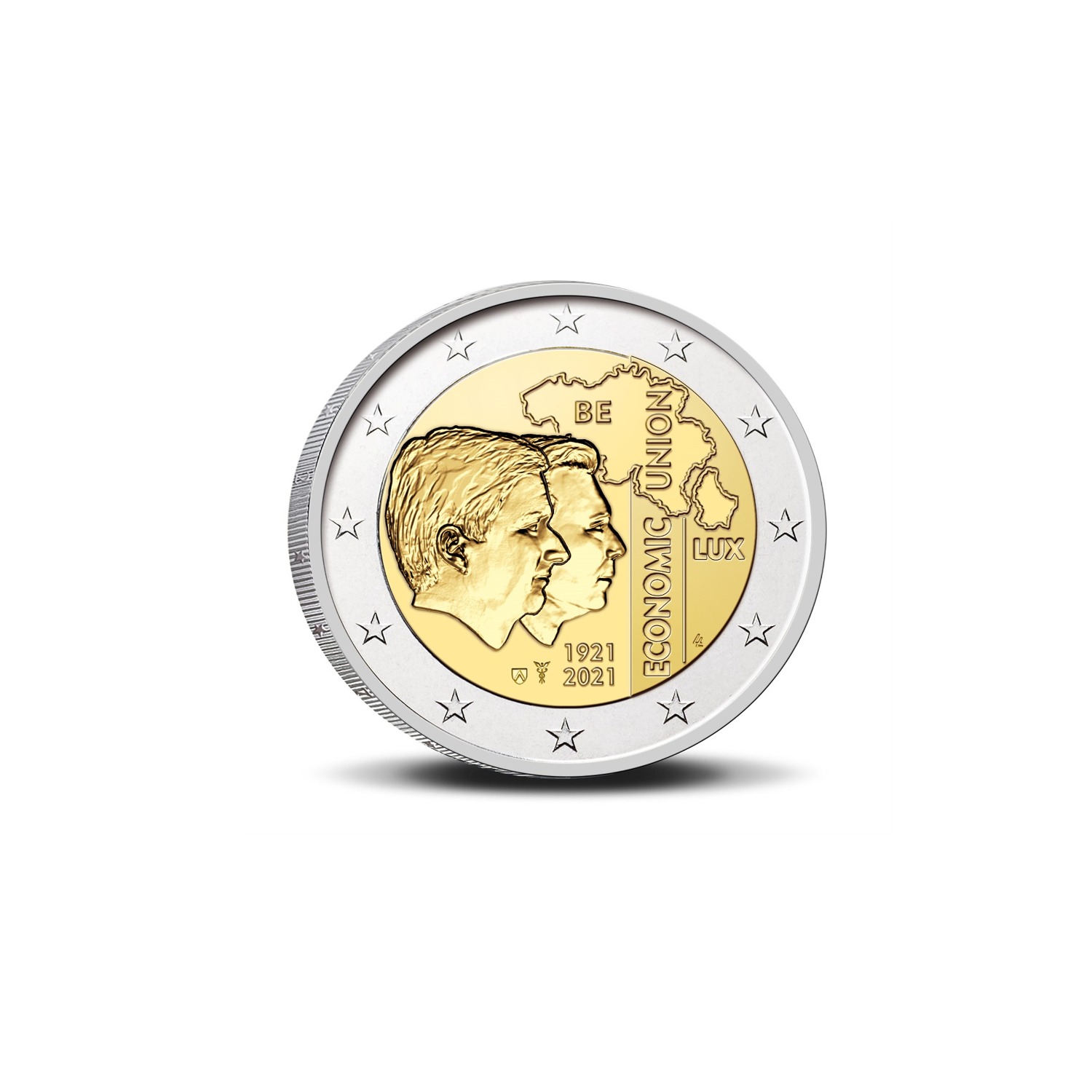 2 euro 2021 – 100th anniversary of Belgium-Luxemburg economic union
2021 will mark a century since the Belgo-Luxembourg Economic Union (BLEU) was created. On July 25, 1921, Belgium and Luxembourg signed a treaty to strengthen the cooperation and integration of the two countries. In addition to being a customs union, the BLEU was also a monetary union linking the exchange rates between the Belgian and Luxembourg francs.  While the EU had to wait until 2002 to introduce its single currency, Belgium and Luxembourg managed to achieve this monetary union more than 80 years earlier.
Also in 2002, a new BLEU agreement was signed. This new treaty was co-signed by the three Belgian regions. The agreement extends the scope of the UEBL beyond economic agreements by providing for enhanced cooperation in international institutions, development aid and defense.
Given the close dynastic family links between the Belgian and Luxembourg royal houses – King Philippe and Grand Duke Henri II are direct cousins – this new coin had to bear the effigy of both sovereigns.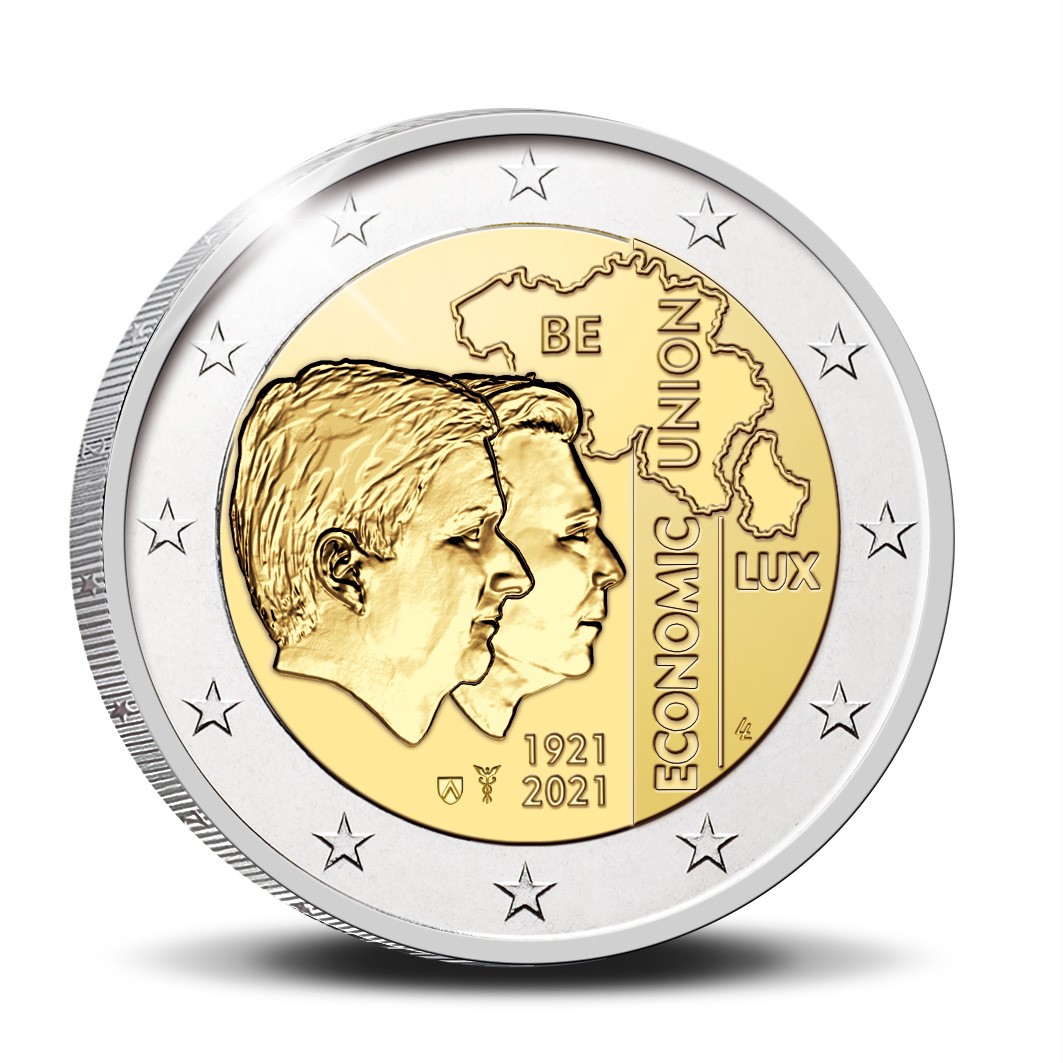 Above their double portrait are the maps of Belgium and Luxembourg, the inscription "ECONOMIC UNION", in English and the jubilee years 1921-2021.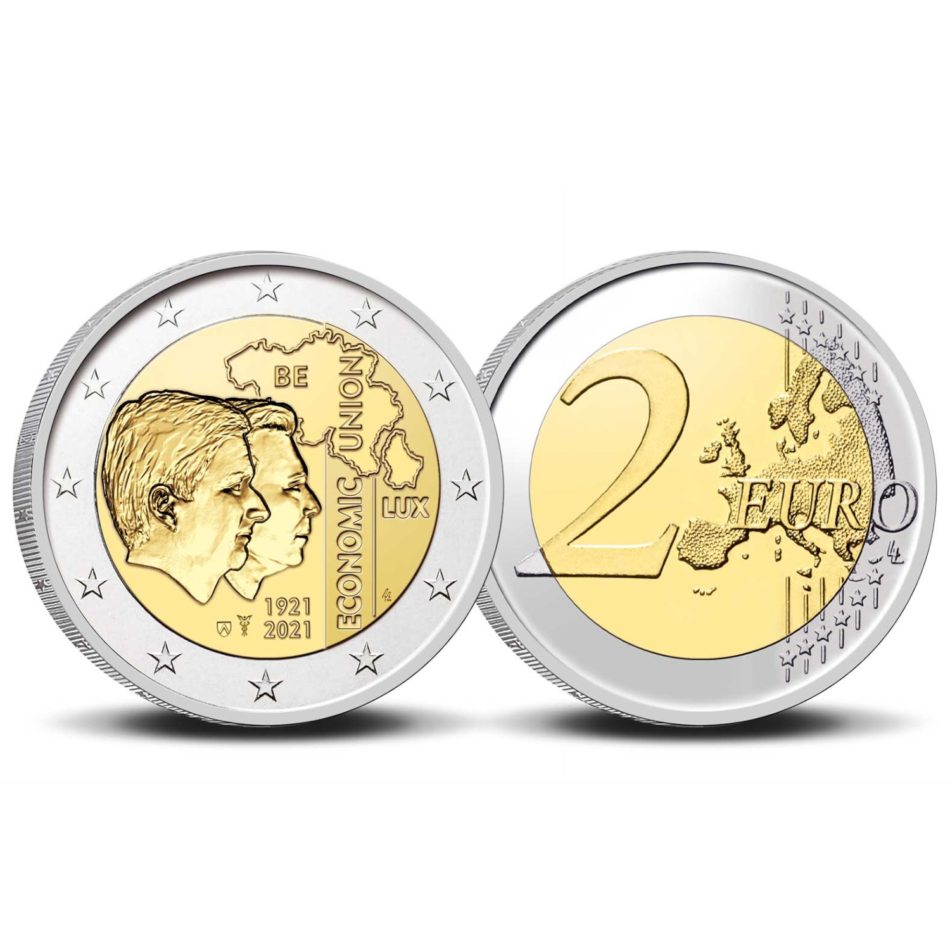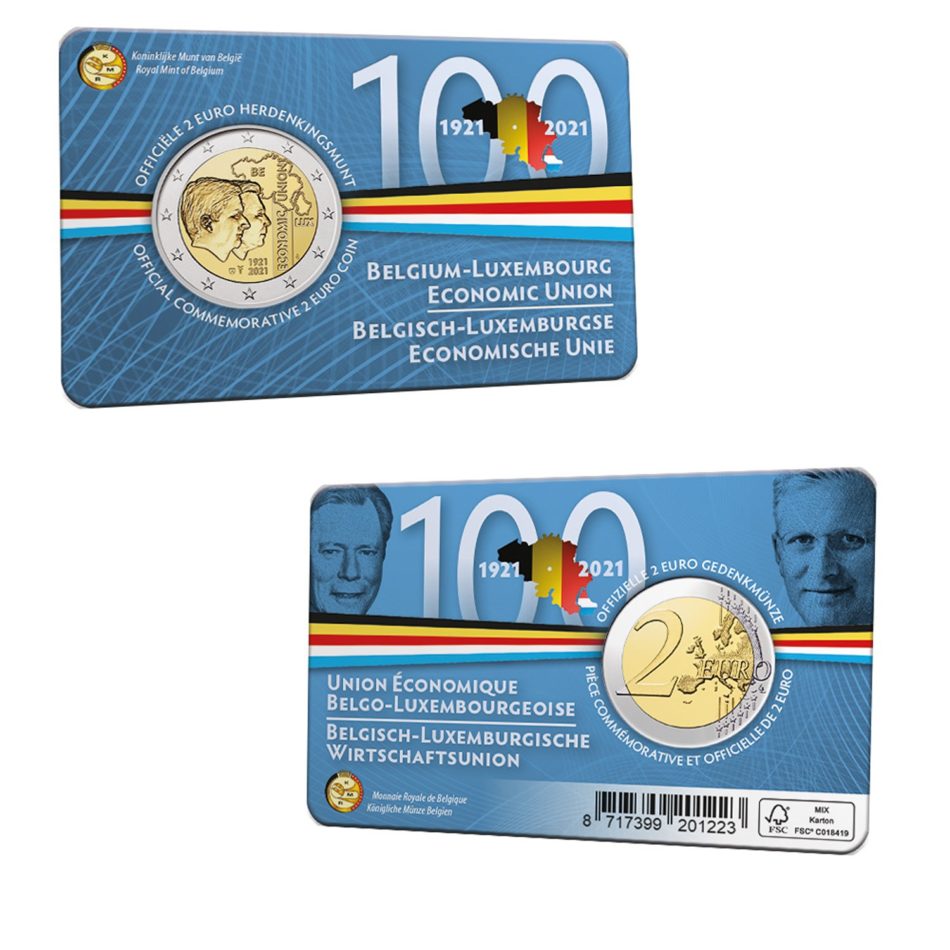 For the second time, a double royal portrait adorns a Belgian 2 euro coin. Indeed, a similar effigy already appeared on the very first commemorative 2 euro coin issued in 2005 to mark the renewal of the EUBL treaty and the Luxembourg Presidency of the EU.
King Albert II was then the sovereign honored for Belgium.
This coin will not be minted for circulation.
The first strike ceremony in Luxembourg has been postponed. Indeed, the Prime Minister of Luxembourg is hospitalized because he is suffering from COVID19. However, the RMB (Royal Mint of Belgium) is planning other celebrations before the end of the year.
Questioned by NUMISMAG, the CBL (Banque centrale du Luxembourg) has specified that it will not issue a 2€ coin on this subject. On the other hand, it is considering the issuance of an "ad hoc" commemorative coin (outside the annual program) on this theme.
---
Coin specifications
---
Coincard BU
2 versions (Dutch and French)
Mintage: 150 000 coincards (for both versions, in total)
Engraver: Luc Luycx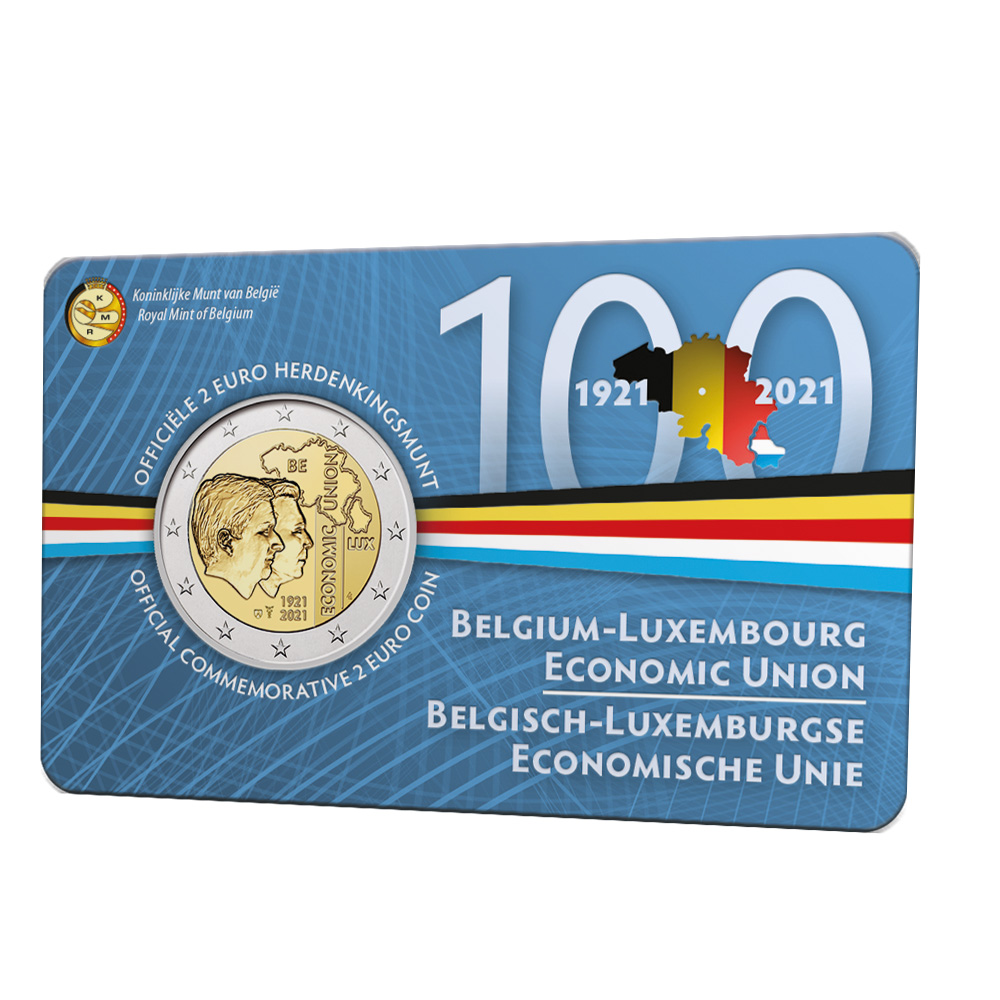 Dutch BU version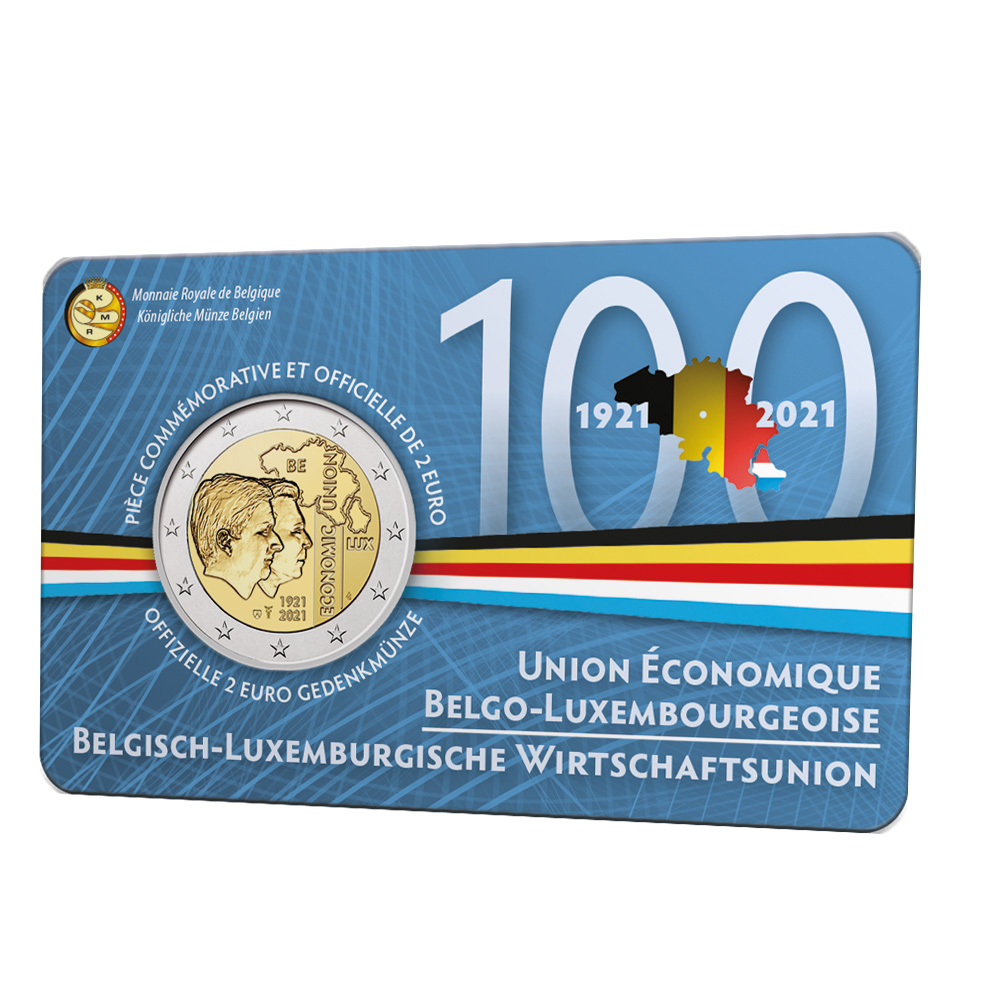 French BU version
Proof coin
1 version
Mintage: 5 000 boxes
Engraver: Luc Luycx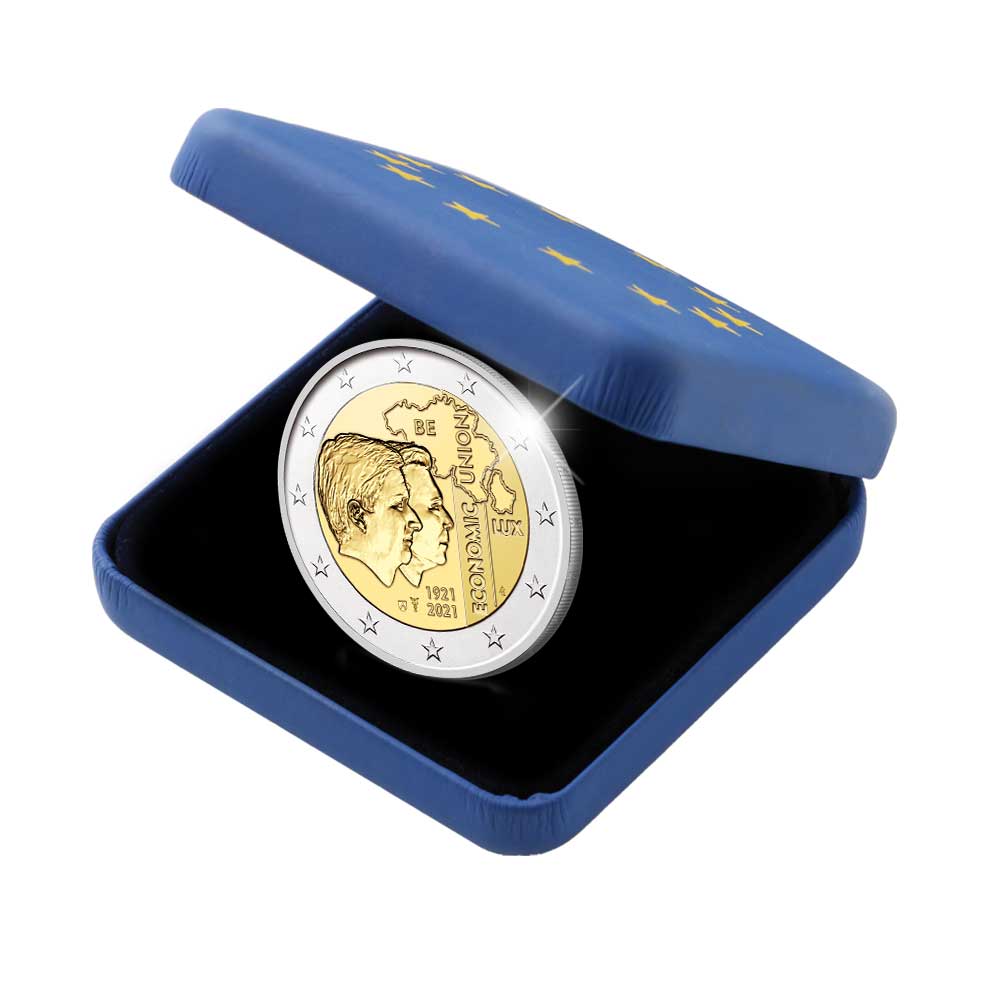 Sources: Monnaie Royale Belge and NUMISMAG.