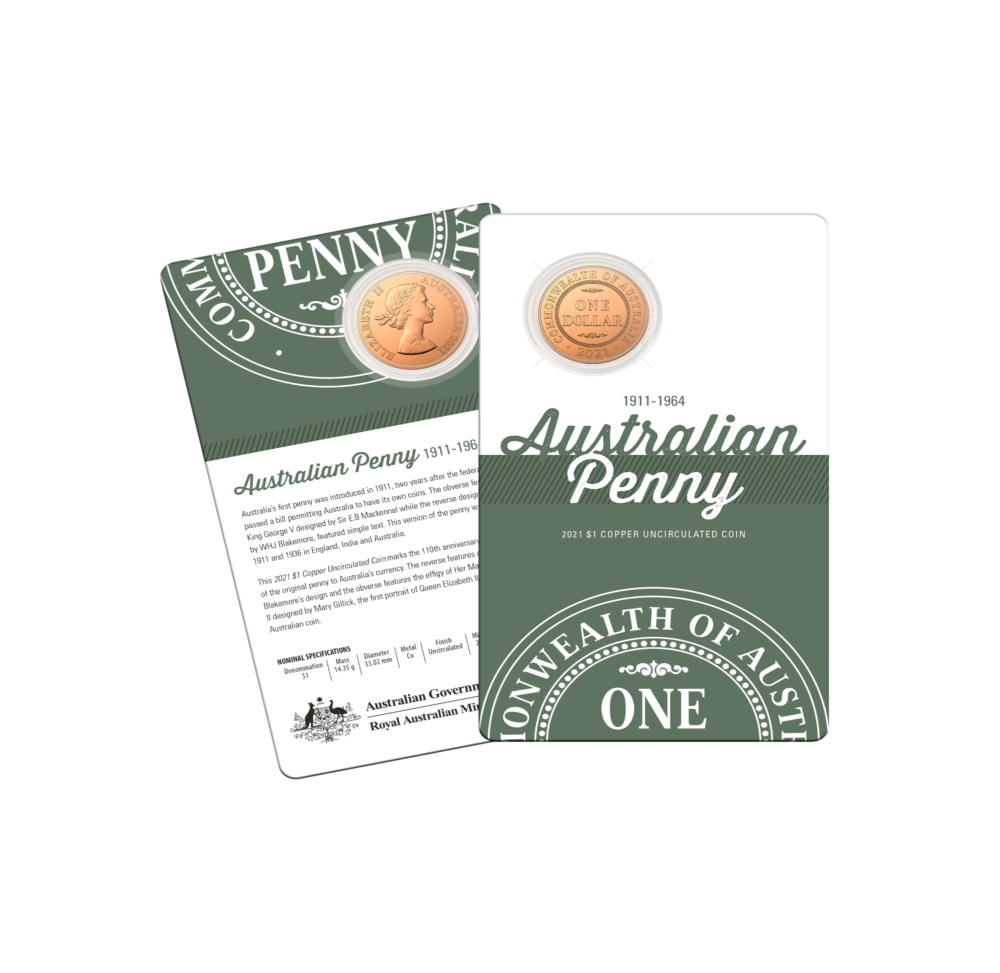 2021 Australian Royal Mint celebrates 110th anniversary of the penny
2021, the Royal Australian Mint is commemorating the 110th Anniversary of the introduction of the Australian Penny with this unique 2021 $1 Copper Two-Coin Set.
Each coin is reminiscent of Australia's original pennies in design, size and colour, with one featuring a simple text design and the other a bounding kangaroo. The obverse of each coin features the first effigy of Her Majesty Queen Elizabeth II to appear on Australian coins.
In circulation from 1911 through to 1966 with the introduction of decimal currency, Australian pennies are a much-coveted coin and this set recognises their importance in Australia's currency history.
Coinset n°1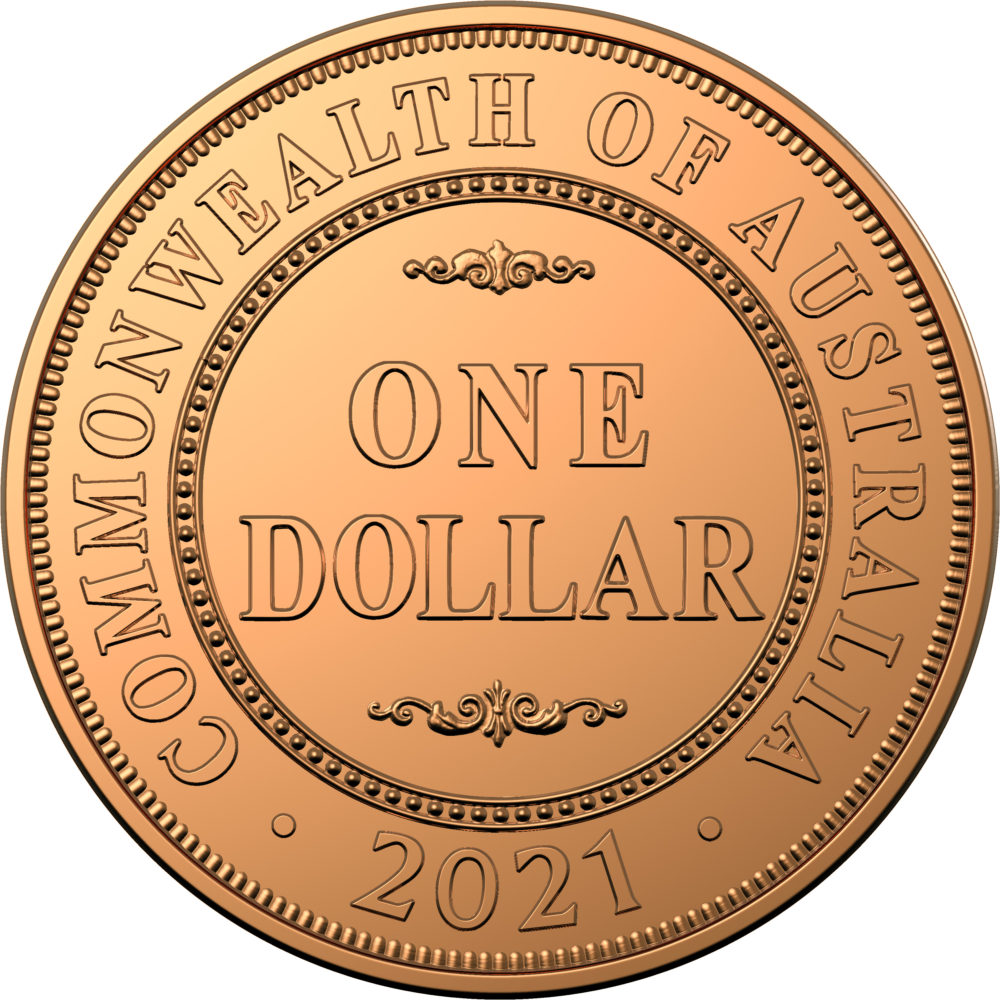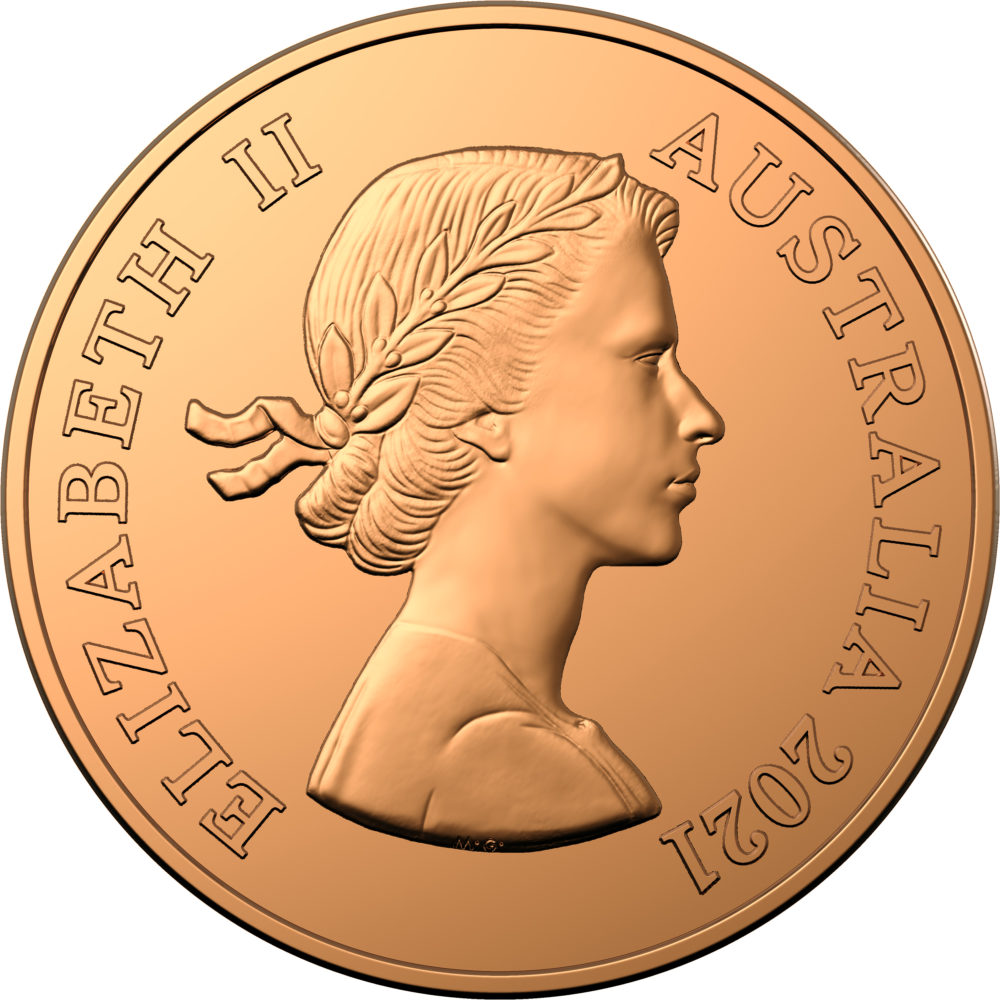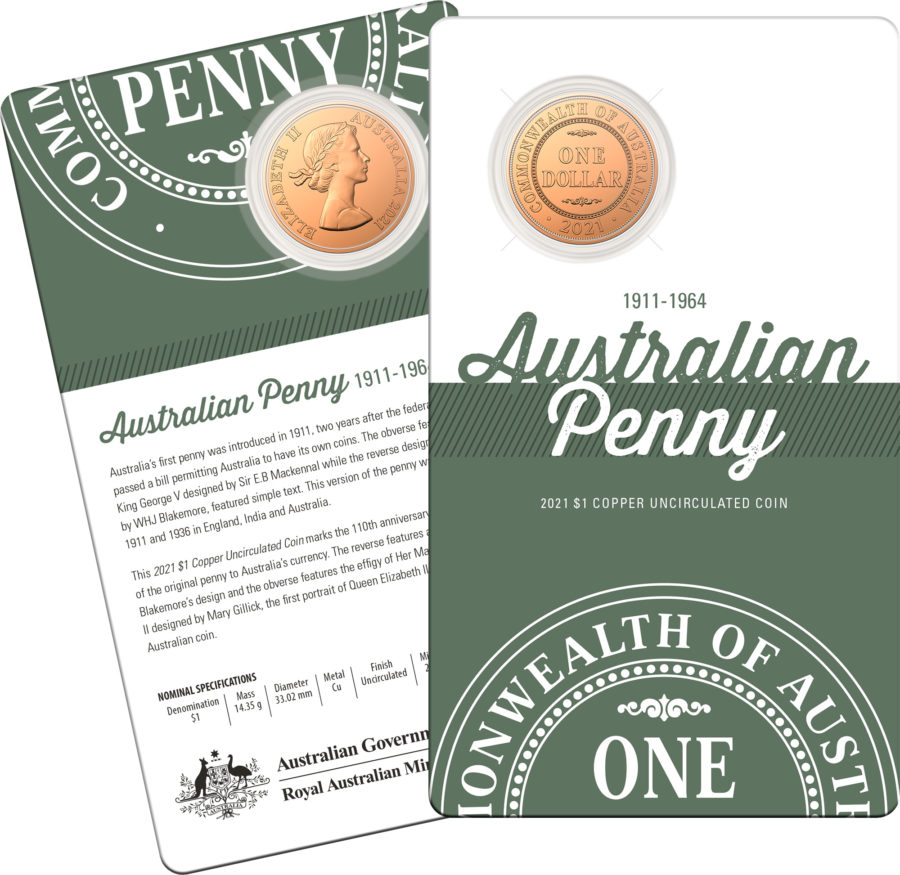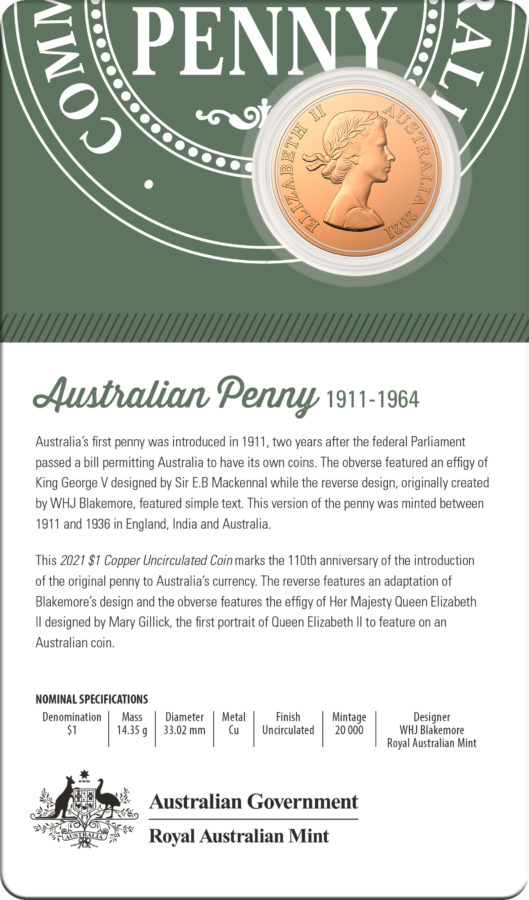 Coinset n°2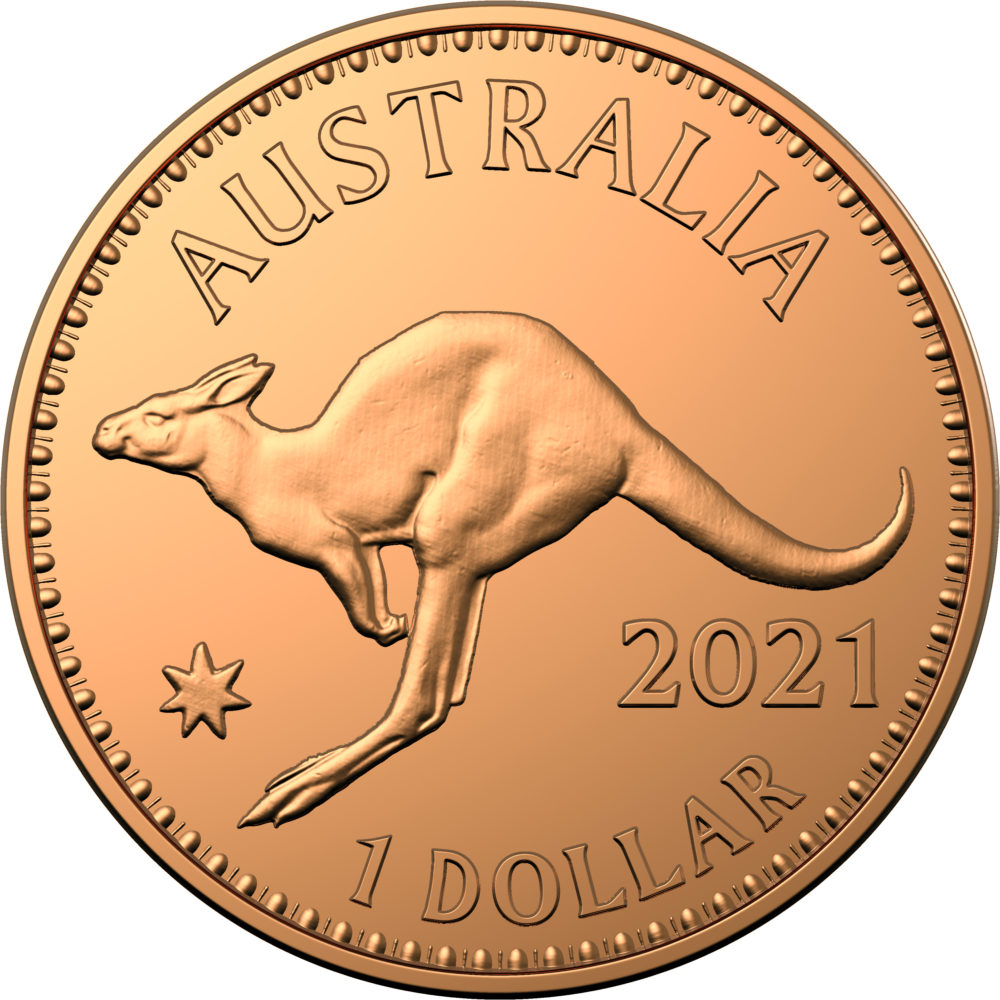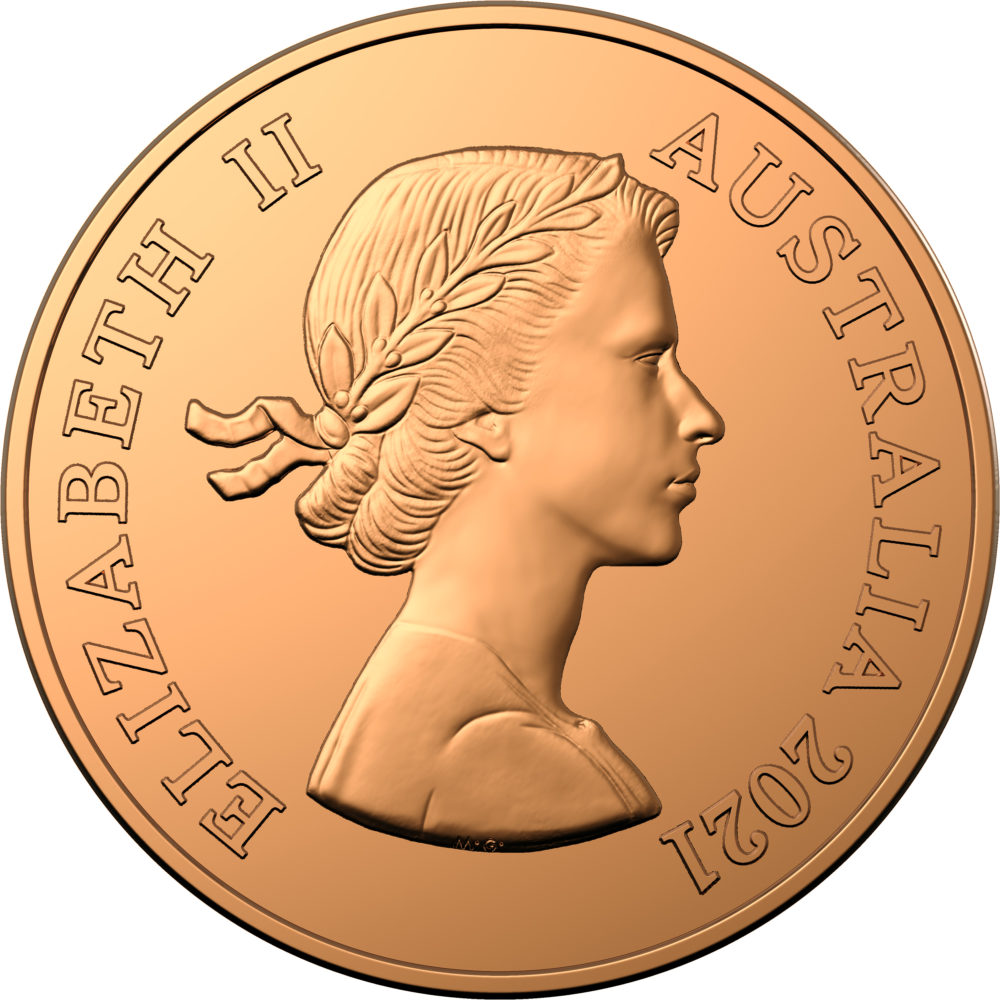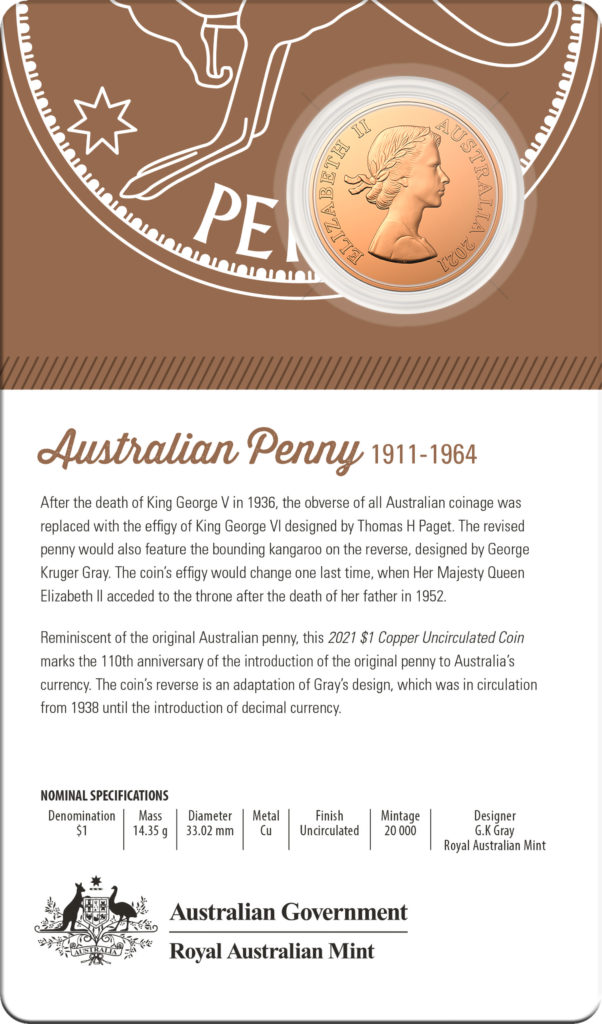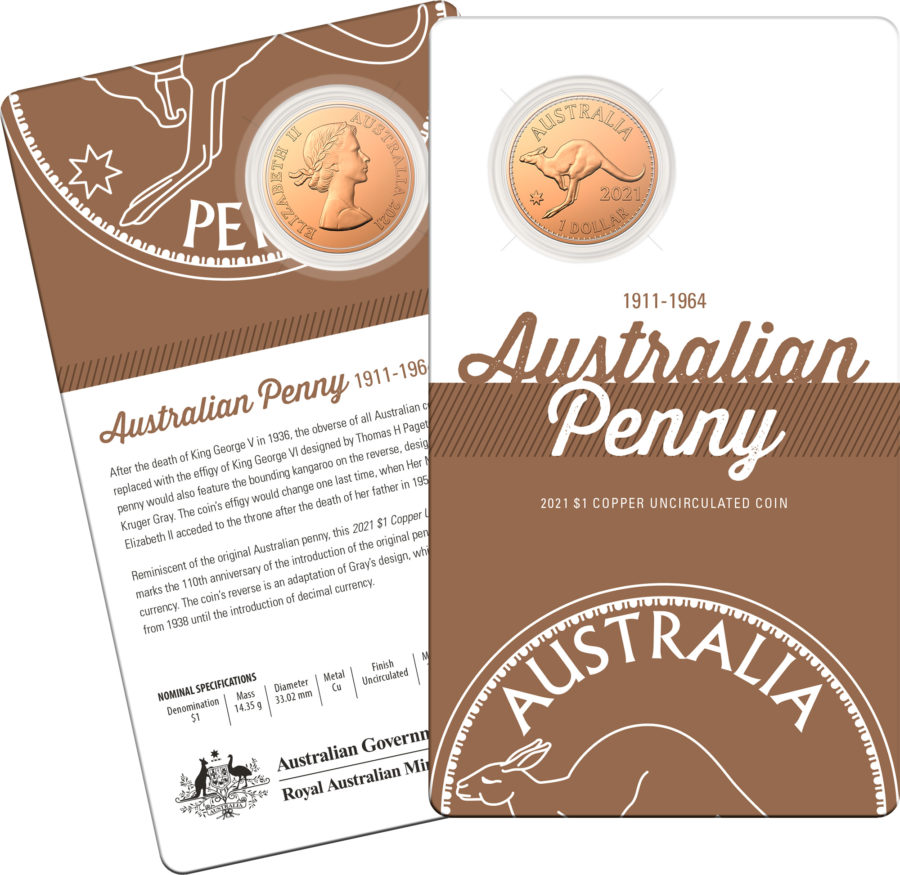 Sources: Royal Australian Mint and NUMISMAG.