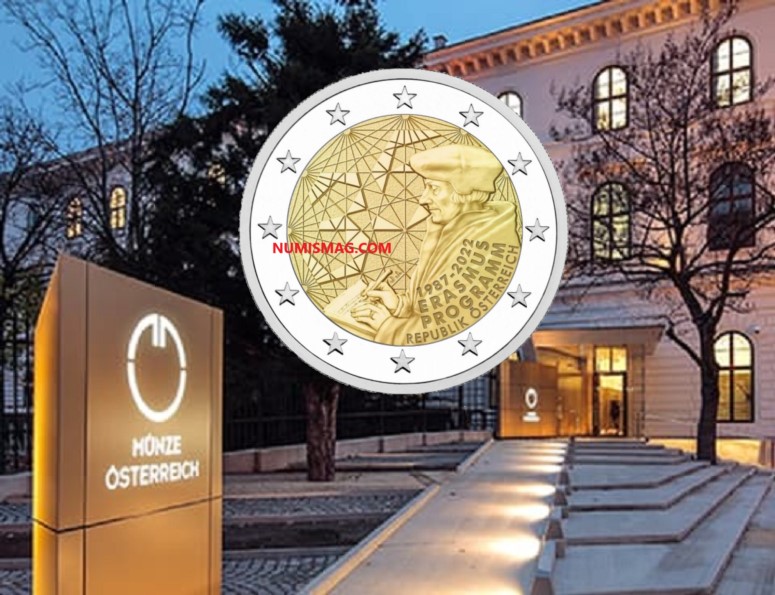 2022 austrian numismatic program – ERASMUS celebrated
The austrian mint unveiled the 2022 highlights of its numismatic program.
Several of its most popular series will be continued in 2022. This is the case of "Eyes of the World", "The Language of Flowers", "Alpine Treasures", "The Magic of Gold", "Supersaurs" and "The Uncharted Universe". The latter promises to be a coin that will once again delight our customers, on account of its extraordinary form and colour.
From November 2022, you will dive into the depths of the oceans with the new 3 euro series "Luminous Marine Life". Again a total of 12 new coins will play with colours. There will be no afterglow effect. Instead, we hope to light up the eyes of our customers, both young and old, with new colour effects.
 The 2022 Official Austrian Euro Coin Set in uncirculated and in proof will not be issued on 1 December, 2021, as originally planned. Owing to the decision to include a special 2 euro coin (ERASMUS €2 coin), the issue of the set has been postponed until 1 July, 2022.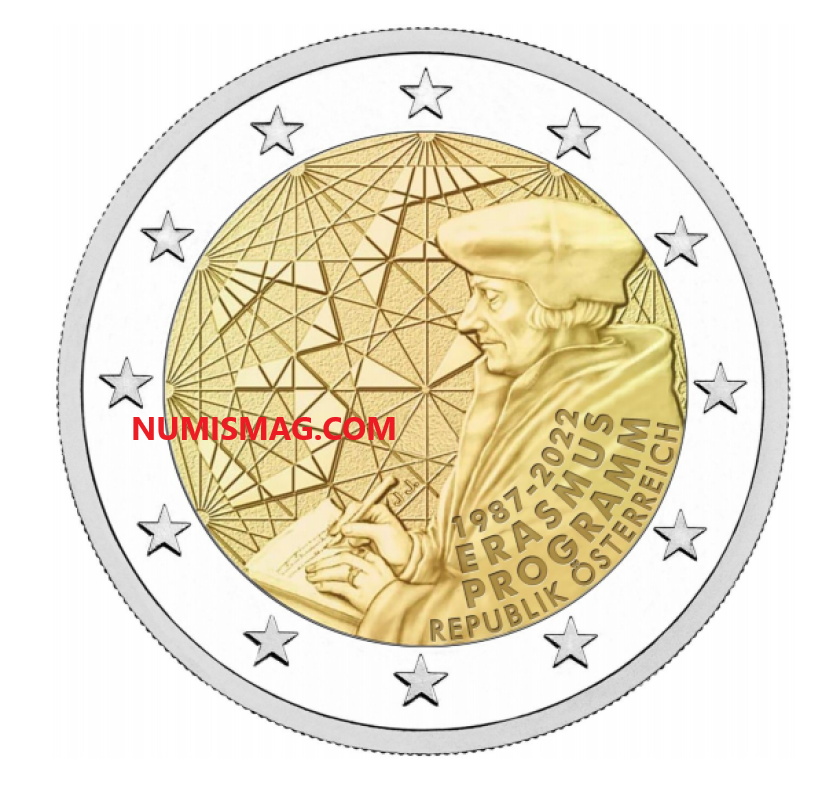 2022 austrian €2 commemorative coin ERASMUS
Sole the Baby Euro Coin Set 2022 (uncirculated) will be available as usual this December, but with the 2 euro coin featuring a motif of the novelist and pacifist Bertha von Suttner (usual €2 circulation coin).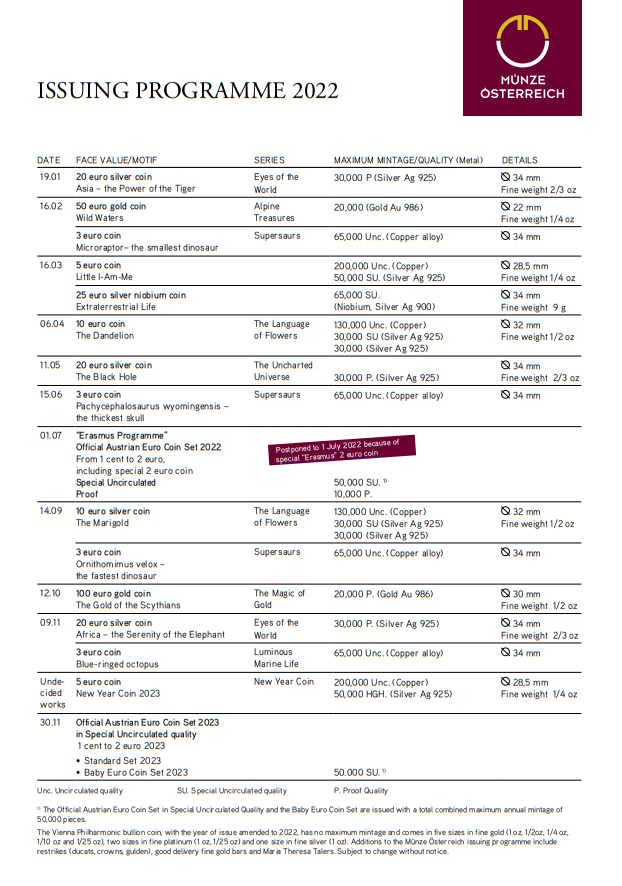 Sources: Austrian Mint and NUMISMAG.