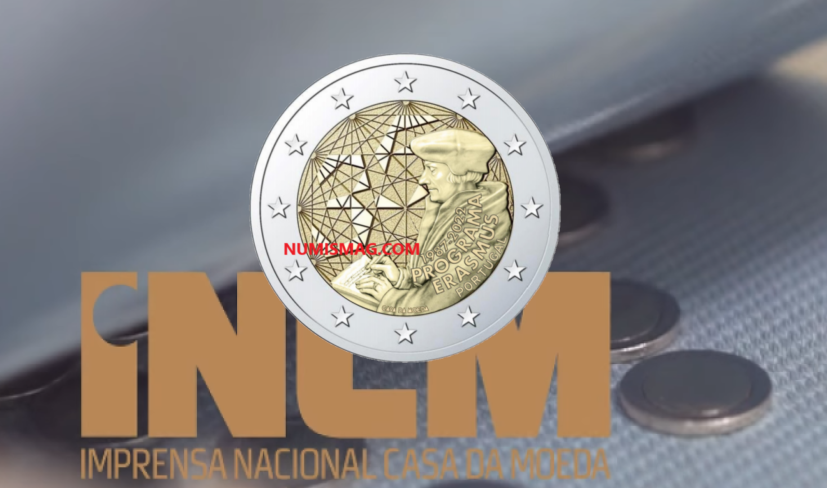 2022 €2 ERASMUS from PORTUGAL is announced!
As we learned that the Netherlands would issue a €2 ERASMUS coin, Portugal presented to the public its draft coin for this joint issue scheduled for 07/01/2022.
The Portuguese coin is based on the original design by Joaquin Jimenez, engraver in chief of the Monnaie de Paris.
The national side will feature the sentence "Programa ERASMUS", for ERASMUS program with the name of the issuing country, Portugal. The name of the Portuguese Mint "CASA DA MOEDA" will be engraved at 6 o'clock.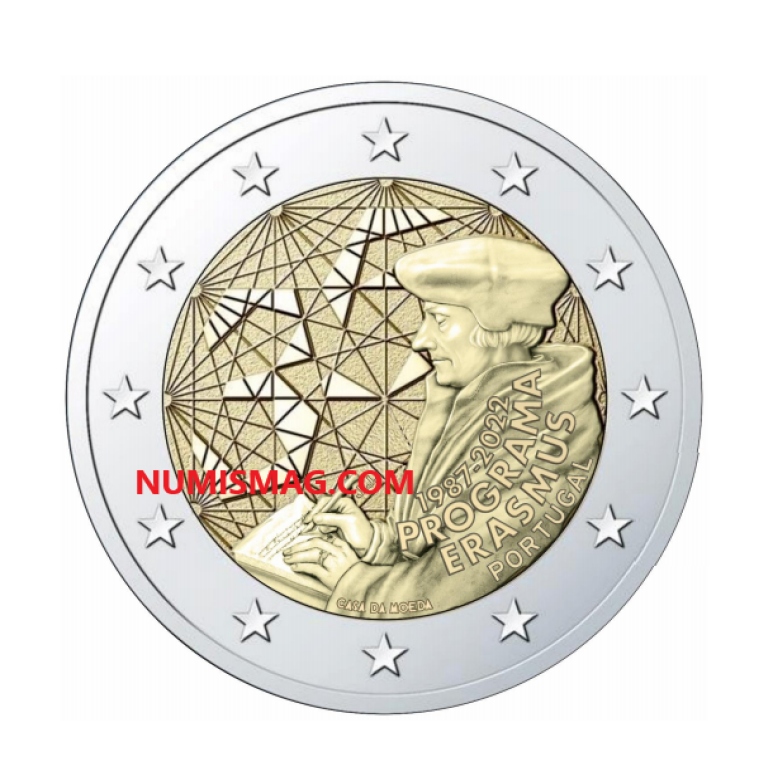 Regarding the mintages, the Mint of Portugal wishes to strike the following quantities:
circulation: 750,000 coins
BU: 7500 coins (coincards)
Proof: 7500 coins (coincards)
The issue date is scheduled for 07/01/2022.
Sources: CASA DA MOEDA et NUMISMAG.