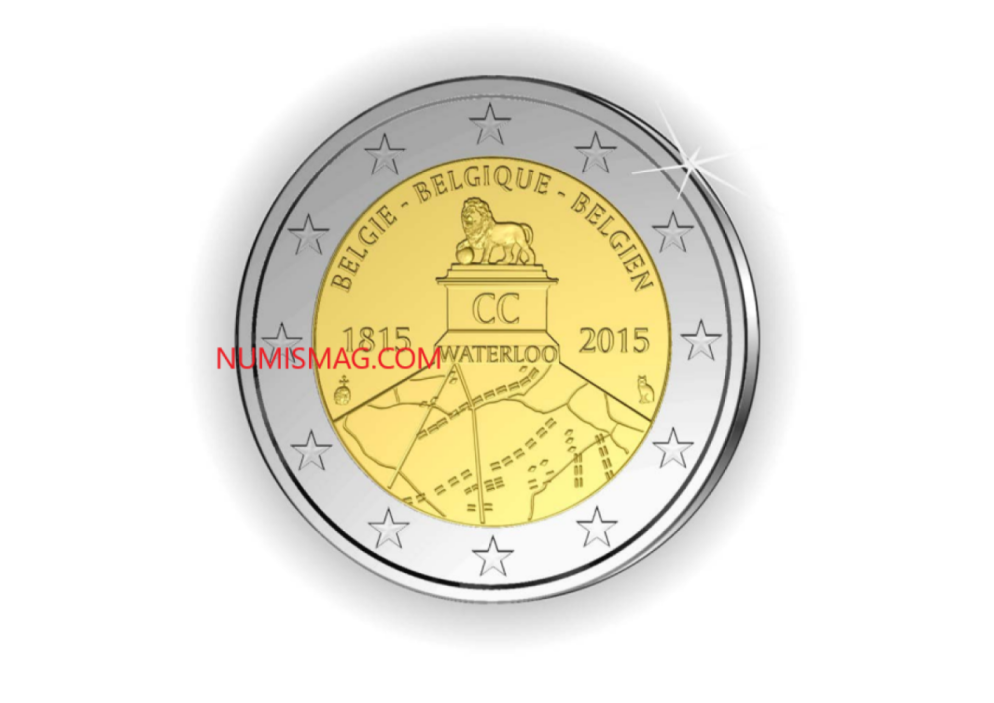 2015 belgian €2 Waterloo: first controversy over a commemorative coin
In 2015, Belgium wanted to commemorate the 200th anniversary of the Waterloo battle.  This desire of the Belgian government was quickly opposed by the French government, due to the importance of this battle in French history. This conflict over the choice of subject for a €2 commemorative coin was a first within the European Union.
---
Belgian  project
---
The inner part of the coin showed a part of the Lion of Waterloo mound on which is represented, surmounted by the name WATERLOO, the schematic layout of the combat units.
The Roman numerals CC were shown on the Lion's base. The dates 1815 and 2015 were shown to the left and right of the Lion's mound, respectively. The commissioner's mint mark was on the right side of the coin, while the belgian mint mark, a helmeted head of the Archangel Michael, was on the left side of the mound. The top of the central part, carried the trilingual indication BELGIE-BELGIQUE-BELGIEN.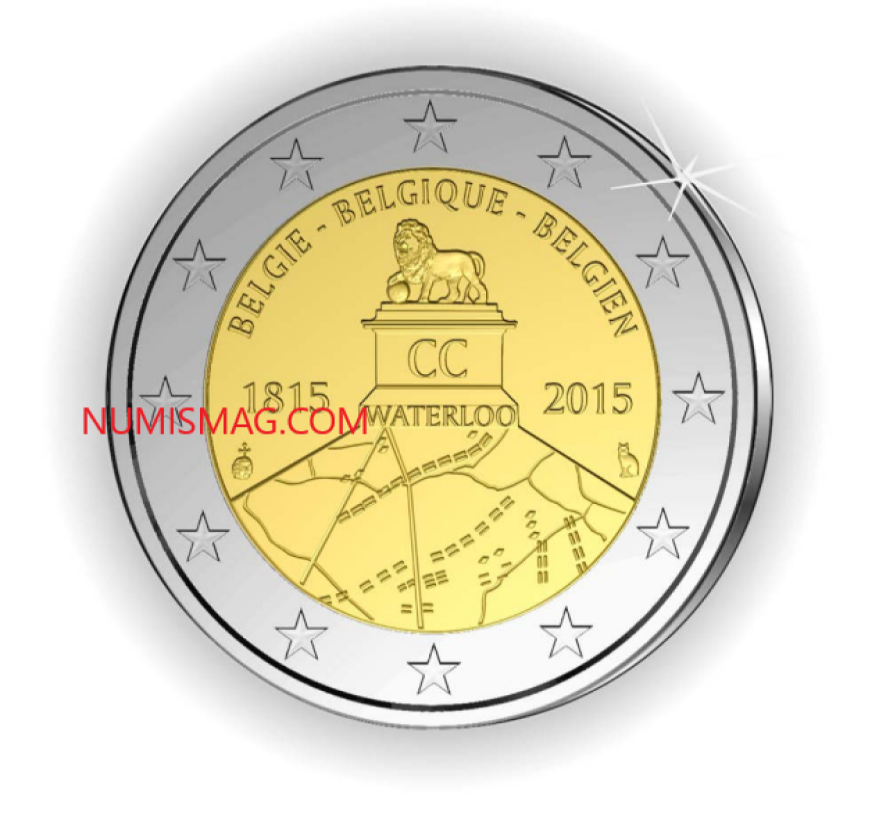 €2 commemorative coin, dedicated to Waterloo – not issued 
Planned mintage: 275.000 coins
Planned issuing date: april 2015
---
A project that raises strong opposition
from the French government
---
France, upon hearing of Belgium's intention to mint a €2 commemorative coin dedicated to the battle of WATERLOO, decided to oppose it, as authorized by the European Council's decision-making procedure. In a letter dated March 05th 2015 (see below), the French Ministry of Finance mentions the very negative character of this battle for the French population and its history. The issuance of such a coin could only be detrimental to the principle of European unity.
The use of the French veto right prevented Belgium from issuing a 2€ commemorative coin on this subject. However, Belgium finally issued a €2.5 commemorative coin dedicated to the battle of Waterloo. Indeed, for collector coins, the issuing country is the only authority to decide on the choice of subjects.
Belgium honored the 200th anniversary of the battle of Waterloo, but not with a 2€ coin.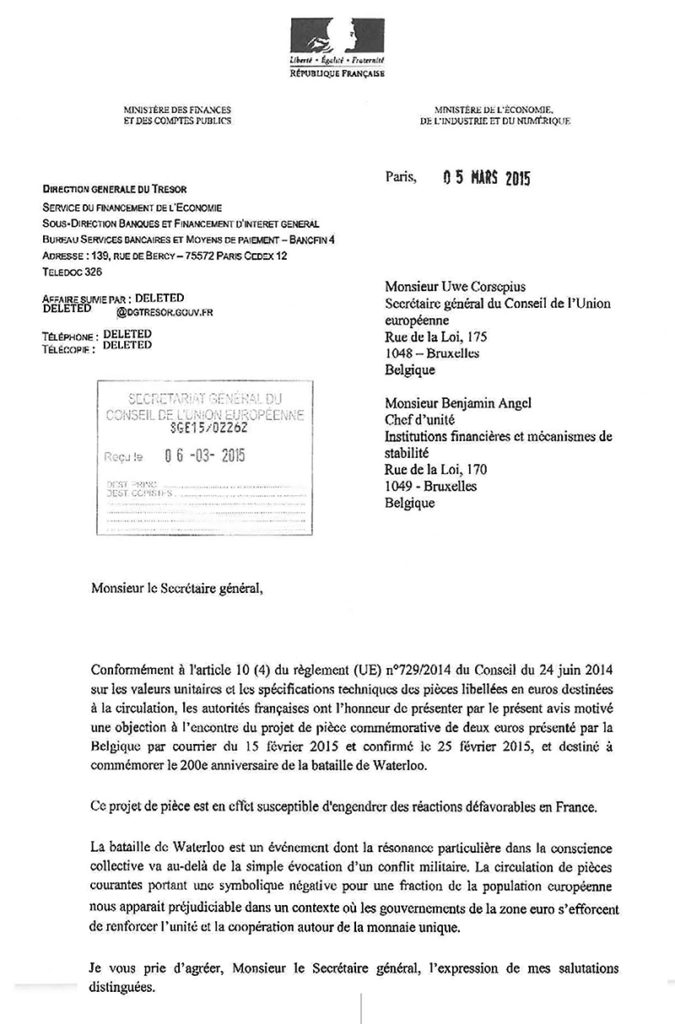 Letter from the french Ministry of Finance, protesting the issue of a 2€ Waterloo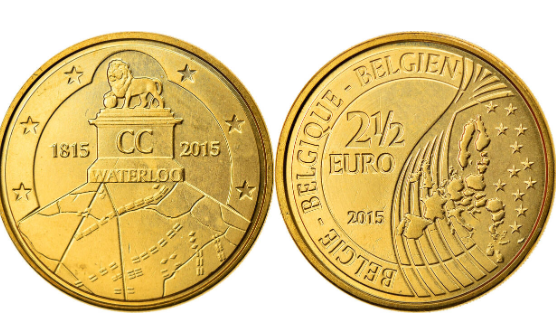 2015 belgian €2.5  dedicated to the battle of Waterloo
Sources: EU and NUMISMAG.