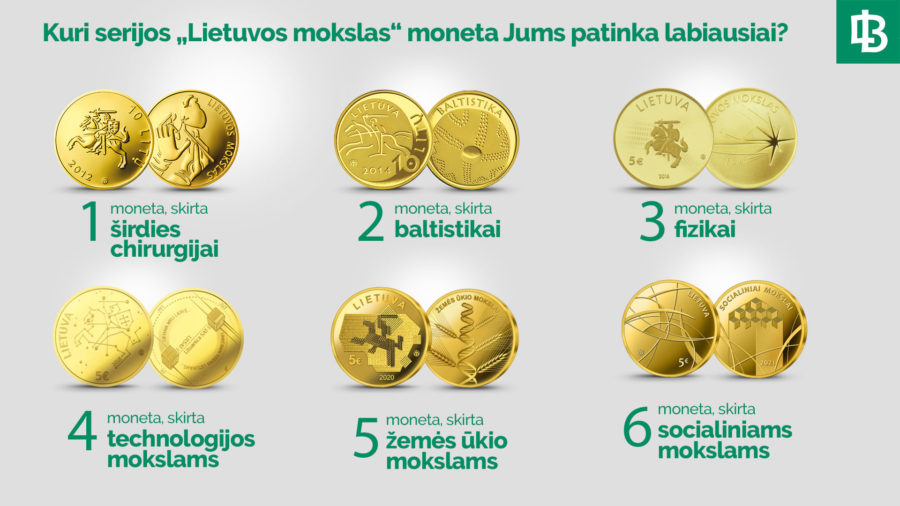 Lithuanian Bank 2021 Competition
As the year draws to a close, Bank of Lithuania traditionally invites you to participate in the election of the most beautiful collector coin. This time, it invites you to choose the coin you like the most from the series dedicated to science in Lithuania.
The first coin in the series dates back to 2012. It ended in 20221.
Vote on the Bank of Lithuania website and say which coin you voted for on the Bank of Lithuania facebook page.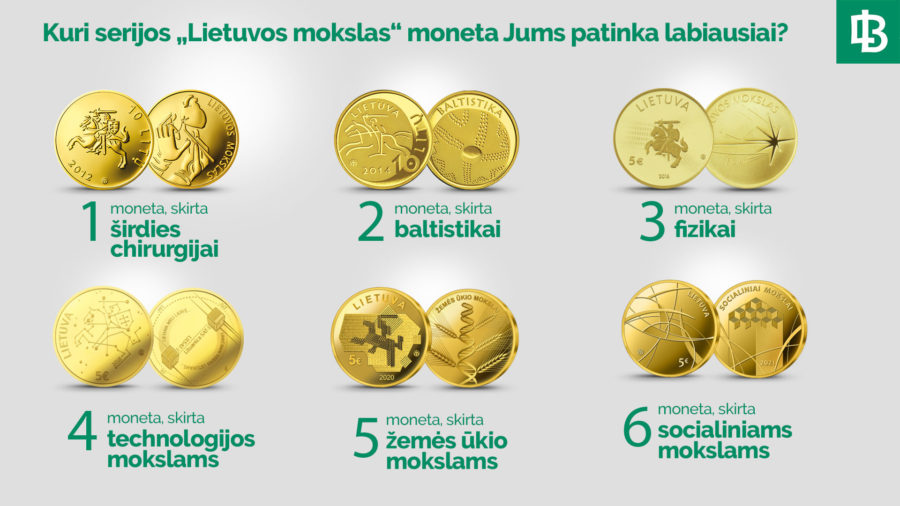 Voting will run through December 31.
A BU coin set, 2021 edition, is up for grabs.
The result of the contest will be announced by January 6.
Sources: Bank of Lithuania and NUMISMAG.