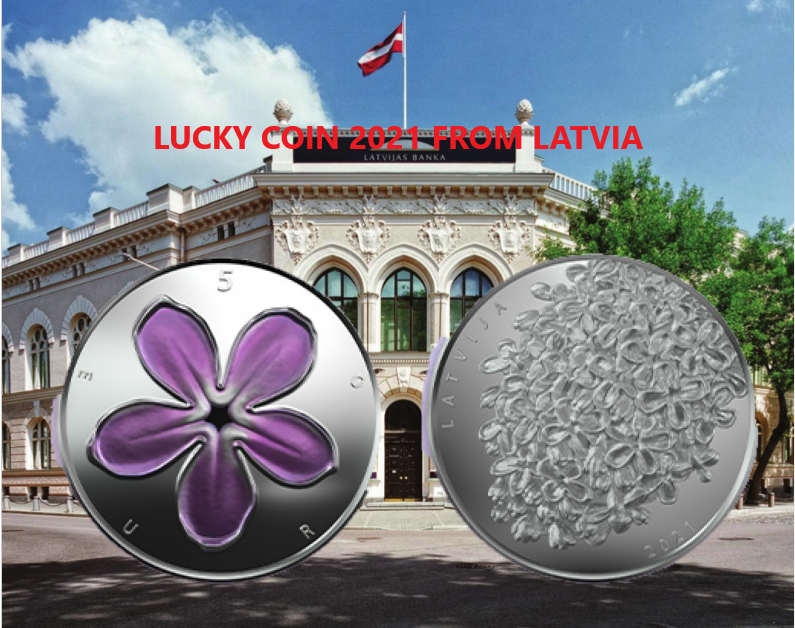 2021 €5 Latvian lucky coin
On Wednesday, November 24, the Bank of Latvia issued the latest collector coin in the year 2021. This coin is made of silver. It features a five-petal lilac flower. The coin is an invitation to add work to your hopes and dreams, and once you have both, luck will surely follow.
The coin is available for purchase only on the "e-monetas.lv" website.
The obverse of the coin features a five-petaled lilac flower in full-color printing, while the reverse depicts a lilac panicle, with a lucky five-petaled blossom found throughout the cluster of tiny flowers.
The graphic design of the "Lucky Coin" was created by Arvīds Priedīte, an experienced coin artist and the author of many collector coins issued by Latvijas Banka, while the author of the plaster model is Jānis Strupulis.
The mintage is 4,000 coins.
The coin was minted by Koninklijke Nederlandse Munt (KNM – Mint of the Netherlands).
---
Who is ARVIDS PRIEDITE, the designer of the coin?
---
Graduated from the Department of Textile Art of the Secondary School of Applied Arts in Riga (1967) and the Department of Textile Art of the Latvian Academy of Arts (1972).
He Works in textile art, graphic design, poster design, in recent years mostly in interior design, where he also uses his hyperrealistic tastes.
He has participated in exhibitions since 1971. He has represented Latvian textile art in Latvia and abroad – in Italy, France, Sweden, Finland, Denmark, Germany, Poland, etc.
He set up a personal exhibition in Riga in 1983.
He is a member of the Union of Artists of Latvia, since 1976.
His works are kept in the collection of the Museum of Decorative Arts and Design of the National Art Museum of Latvia and in the collection of the Museum of the Union of Artists of Latvia.
He won the medal of the Union of Artists of the Latvian SSR (Soviet Socialist Republic) for the greatest creative performance of the year (1984).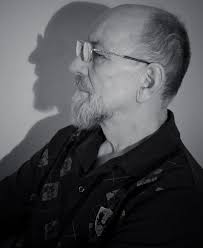 Arvīds Priedīte, designer of  the coin
Sources: Banque de Lettonie and NUMISMAG.