NUMISMAG.COM: a strong increase in audience at the beginning of 2022!
NUMISMAG.COM is almost 5 years old and we wanted to share with you our satisfaction with our project.
In 2021, our website recorded more than one million unique visitors. We finished the year 2021 well beyond our objectives.
The year 2022 is also promising. In fact, as of 01/31/2022, our website has recorded nearly 190 000 unique visitors during the month of January 2022.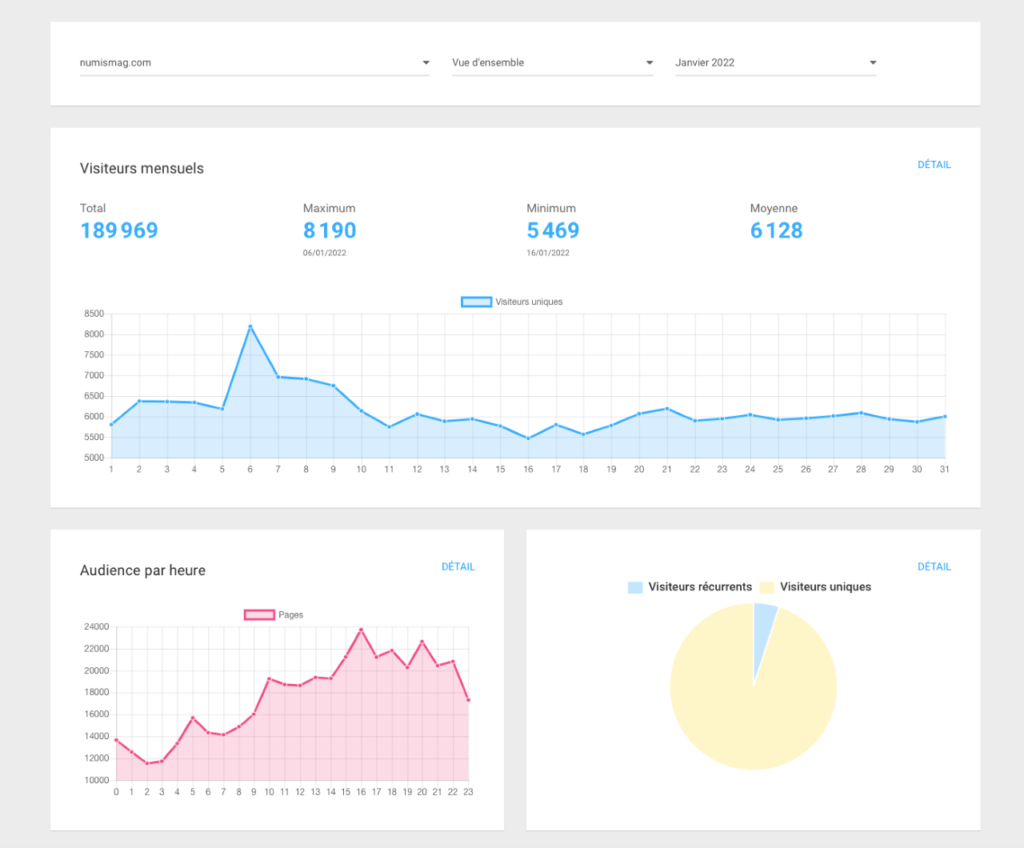 Number of single visitors on NUMISMAG.COM – January 2022
 (source: INFOMANIAK)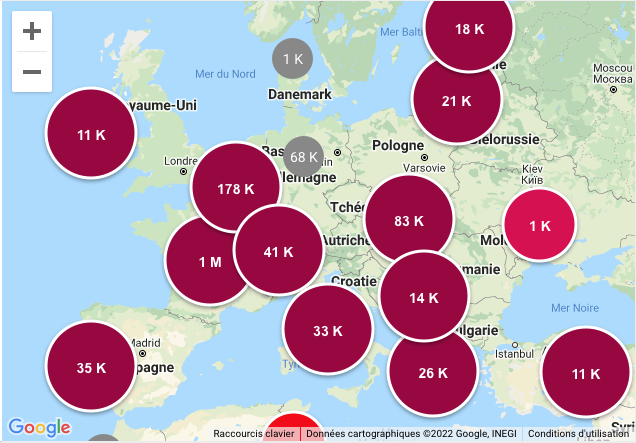 Distribution of visits to the NUMISMAG.COM website – January 2022
(source: INFOMANIAK)
The editorial staff of NUMISMAG would like to thank all our readers for their assiduity.
Our editorial staff is made of collectors. When we write and publish an article, we always do it by asking ourselves about their expectations, their questions, their concerns. We are not numismatic retailers. Our editorial content is therefore not driven by considerations of managing stocks of collectors for sale. This is probably one of the reasons why so many of you follow us.
The other reason is probably that we always check our information with one or more official sources, always with the aim of transmitting the most readable and reliable information.
Our dearest wish in 2022 is to make the collecting community prosper. So, don't hesitate to let people know about us!
Source: NUMISMAG