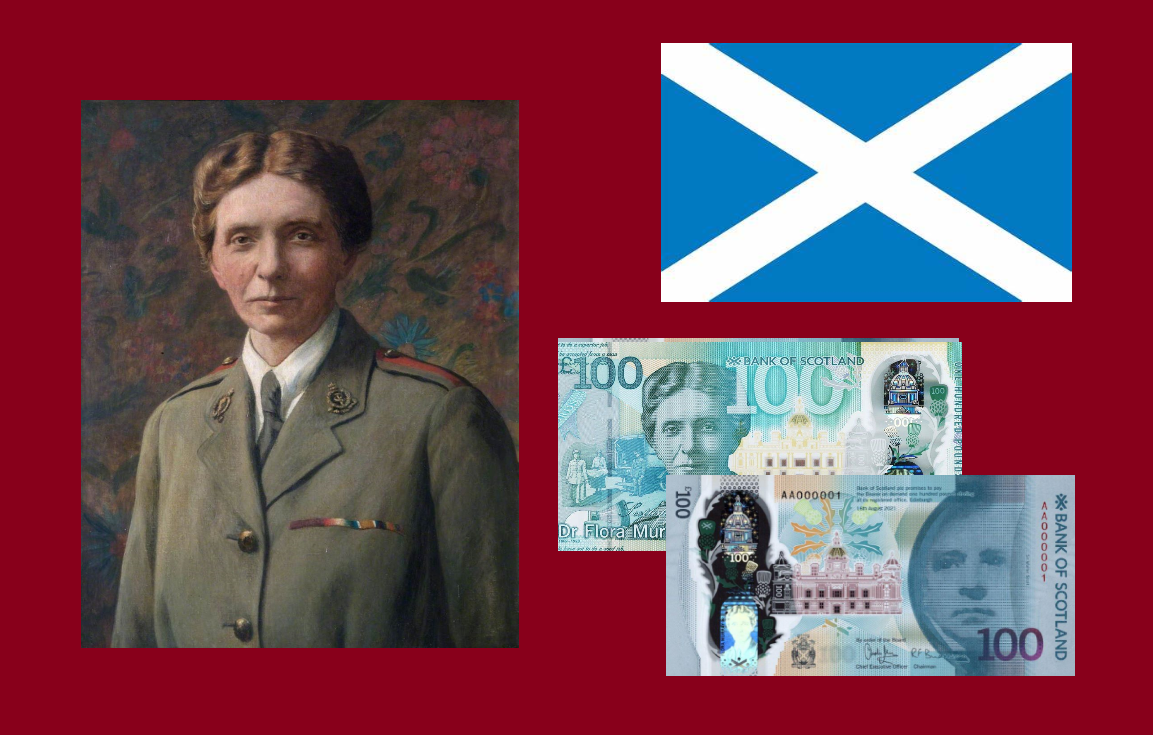 New £100 banknote on sale at SPINK UK auction, on MAY 05th
The Bank of Scotland has announced the release of the new 100 pound bill. It is dedicated to two people who have marked the Scottish civil society, Dr. Flora Murray, pioneer of medicine and Sir Walter Scott, great Scottish writer. The new polymer banknote will be officially put into circulation on May 09, 2022.
On 05 May 2022, a special auction will take place at the specialist auctioneer SPINK UK. During this sale, 94 copies of this banknote will be put on sale. The proceeds will be donated to English charities.
Features of the new banknote
On the reverse is a portrait of Dr. Murray, painted by Francis Dodd in 1921. It is accompanied by an image of women stretcher bearers in front of Endell Street Hospital, London, during the First World War.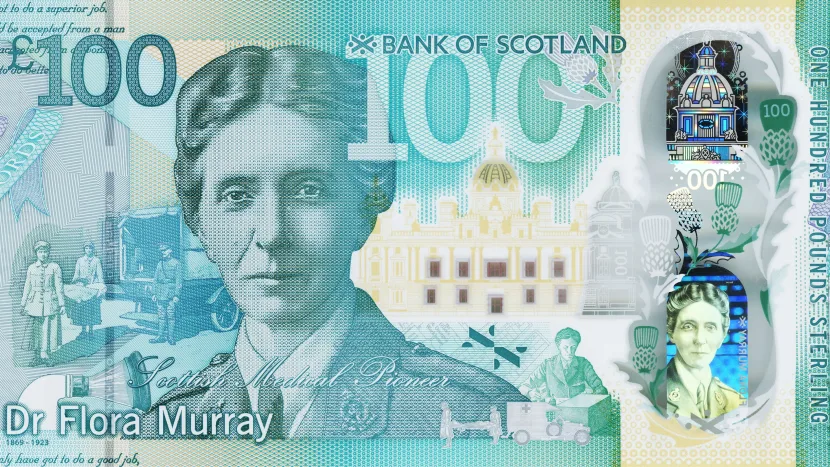 The front features the Scottish novelist and poet Sir Walter Scott, alongside an image of the mound in Edinburgh. This design is the same as on the current cotton bill in circulation.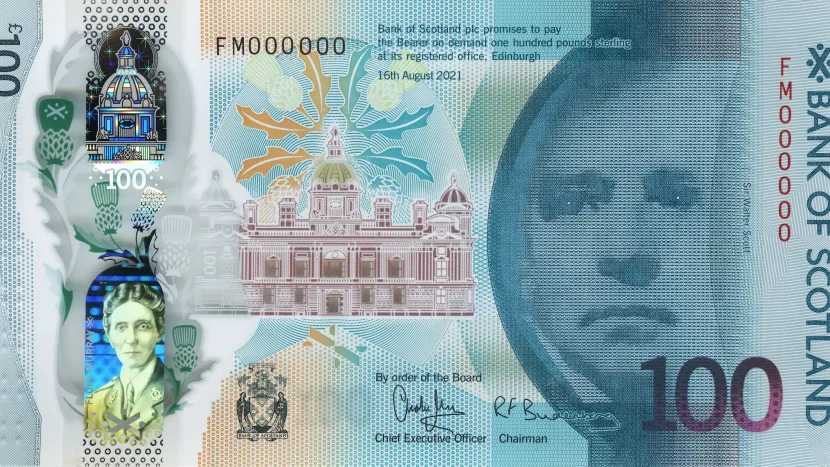 The banknote has important security features, including a translucent anti-counterfeiting window with a multi-colored holographic stripe on it that depicts the image of Dr. Murray, the bank's logo and the face value of the £100 bill.
The bill also produces a "northern lights" effect, with stars and changing colors as the bill is tilted. In addition, as with the £5, £10, £20 and £50 polymer bills, the £100 bill features tactile, raised (soft size) recognition signs to help visually impaired people identify this new denomination.
Charity auction at SPINK UK, on MAY 5th 2022
On May 5th 2022, the Bank of Scotland will auction at SPINK UK 94 banknotes with the prefix "FM" (FLORA MURRAY's initials), others with the prefix "AA". The money raised from the auction will be donated to the Bank's charity partners "Mental Health UK" and "The Royal Free Charity". The AA00001 ticket, the first ever ticket for this issue, is already being displayed with a bid of £9,000 (€10,729). Two complete sheets with the letters "FM" are also for sale, estimated at £6,000 to £9,000 each (€7,152 to €10,729).


The story of Doctor MURRAY
Dr. Flora Murray was a suffragist and medical pioneer. Born in Dumfries in 1869, she received her medical degree in 1905 and was awarded the Order of the British Empire for her medical work and efforts during World War I. When the war began in 1914, the women founded the Women's Hospital Corps, a feminist organization, and opened two military hospitals in France, staffed entirely by suffragettes.
With her partner, Louisa Garrett-Anderson, she founded the Women's Hospital for Children in London. This hospital provided care for the children of local factory and shop workers, as women could only care for women and children.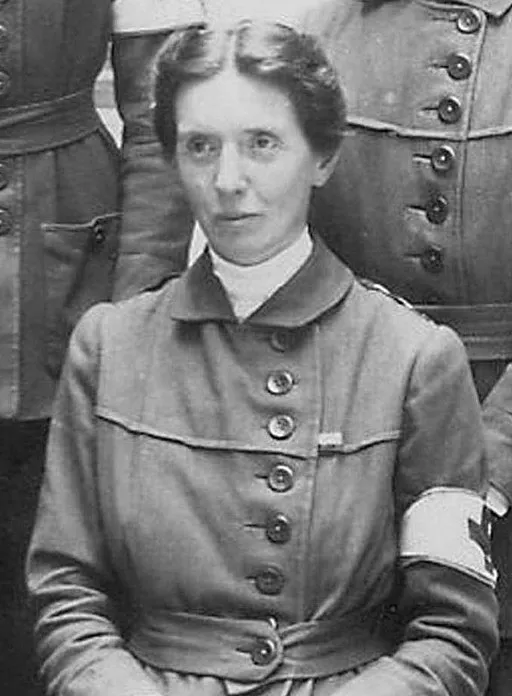 Sources: Bank of Scotland, SPINK UK and NUMISMAG