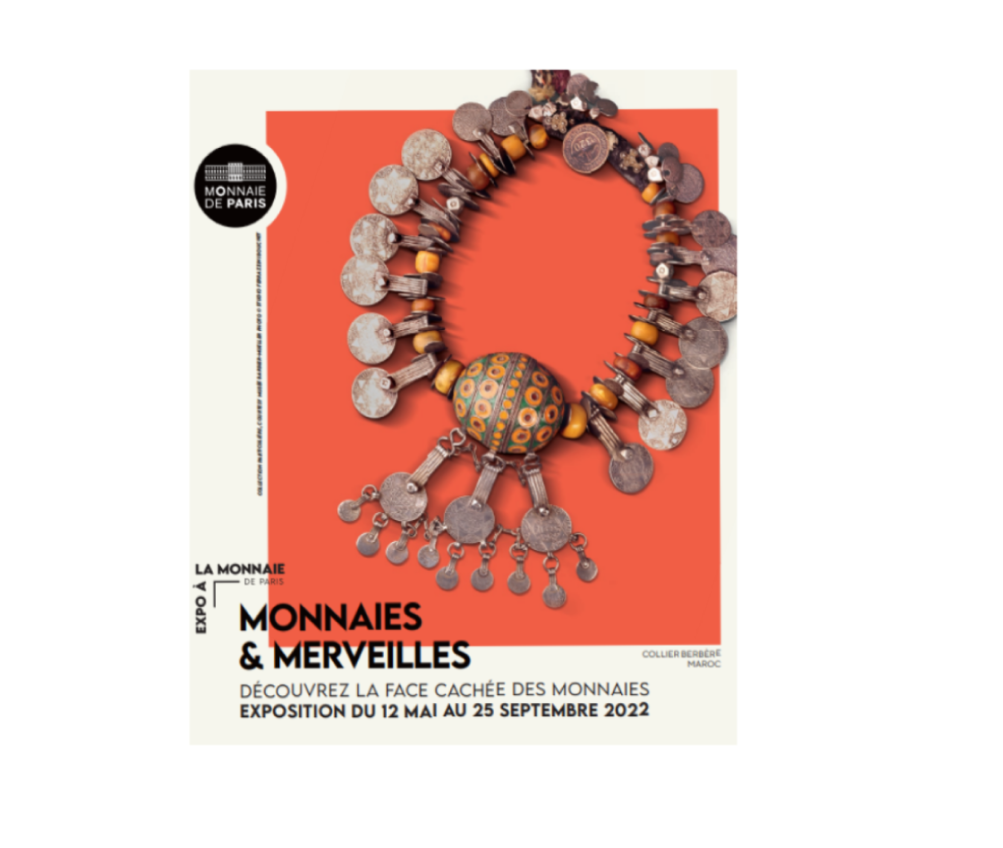 Exhibition MONEY and WONDERS, from MAY 12th to SEPTEMBER 25th 2022
PRESENTED IN THE HISTORIC SALONS OF THE PARIS MINT, THE "COINS AND WONDERS" EXHIBITION IS AN INVITATION TO TRAVEL THROUGH THE INFINITE VARIETY OF FORMS, MATERIALS AND USES OF MONEY.
Gold, silver, feathers, mother-of-pearl, pearls, iron… money is surprisingly diverse. Many are the forms invented by men and women to materialize commercial transactions inside and outside the group, to express rank, prestige and wealth, to ensure the balance and survival of the community. Exhibited or kept secret, invested with social or sacred symbolism, these instruments of sociability and exchange take on the most diverse aspects: Kuba velvet from Zaire, money bracelets from the Ivory Coast, textiles from Timor (Southeast Asia), feather rolls from the Santa Cruz Islands (Polynesia)… The exhibition benefits from loans from major museums (musée du quai Branly-Jacques Chirac, musée des Confluences, musée des Arts asiatiques Guimet, musée des Arts Décoratifs, Mucem, musée Barbier-Mueller de Genève …), galleries and private collectors (Galerie Meyer, Pierre et Claire Ginioux, Paul et Fabienne Giro, …) as well as the Cartier Collection.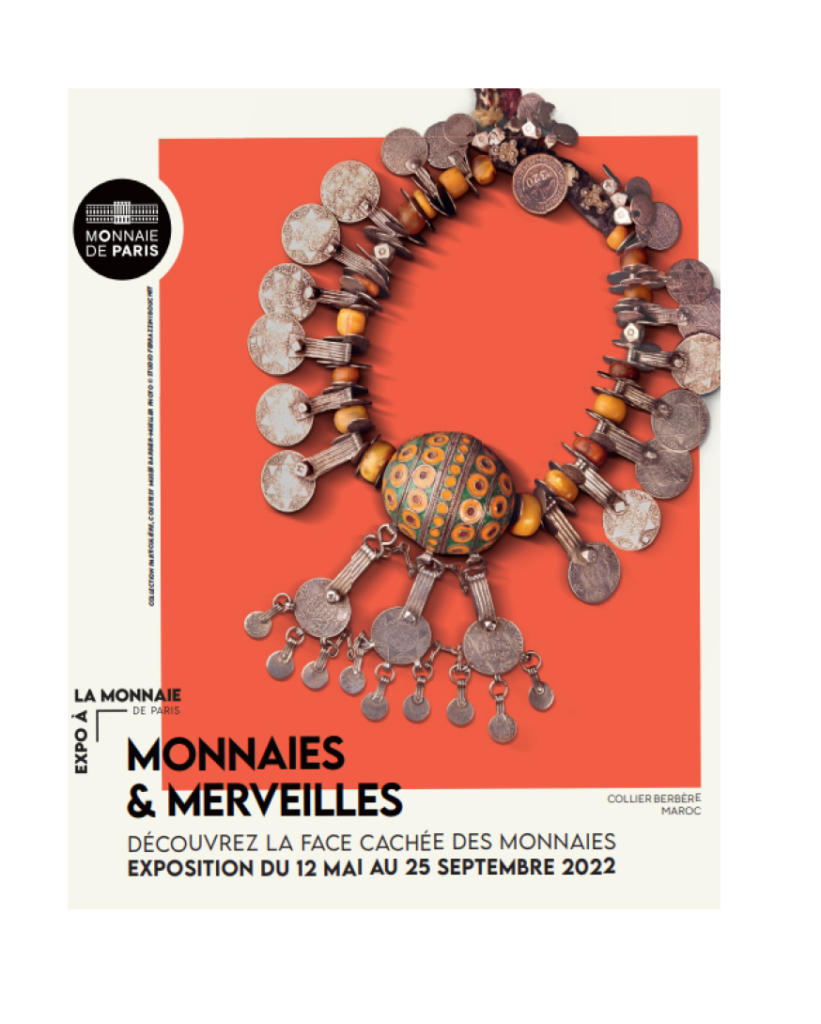 Some 200 pieces invite the public to take a sensitive journey to the heart of monetary uses and rituals across cultures and civilizations: from Mumuye coins from Nigeria in the shape of bunches of snakes, to a gold marangga pectoral from the island of Sumba, via a procession of Talipun wedding coins from Papua New Guinea. The exhibition also features a series of popular European objects. Visitors will discover spectacular clairvoyant automatons on loan from the Mucem, which celebrate the coin as a rite of passage to the irrational and the dream. This exhibition is organized by the Monnaie de Paris, with the support of France Muséums.
Marc Schwartz, CEO of La Monnaie de Paris (french mint), says "The exhibition Monnaies & Merveilles is part of the new program I have created for La Monnaie de Paris and which is led by Catherine Monlouis-Félicité, Director of Cultural Development. At a time of increasing dematerialization of exchanges, this exhibition shows the plurality of forms and uses of money across continents and cultures, as well as the strength of its symbolic and ritual dimensions.
Sources: Monnaie de Paris and NUMISMAG.