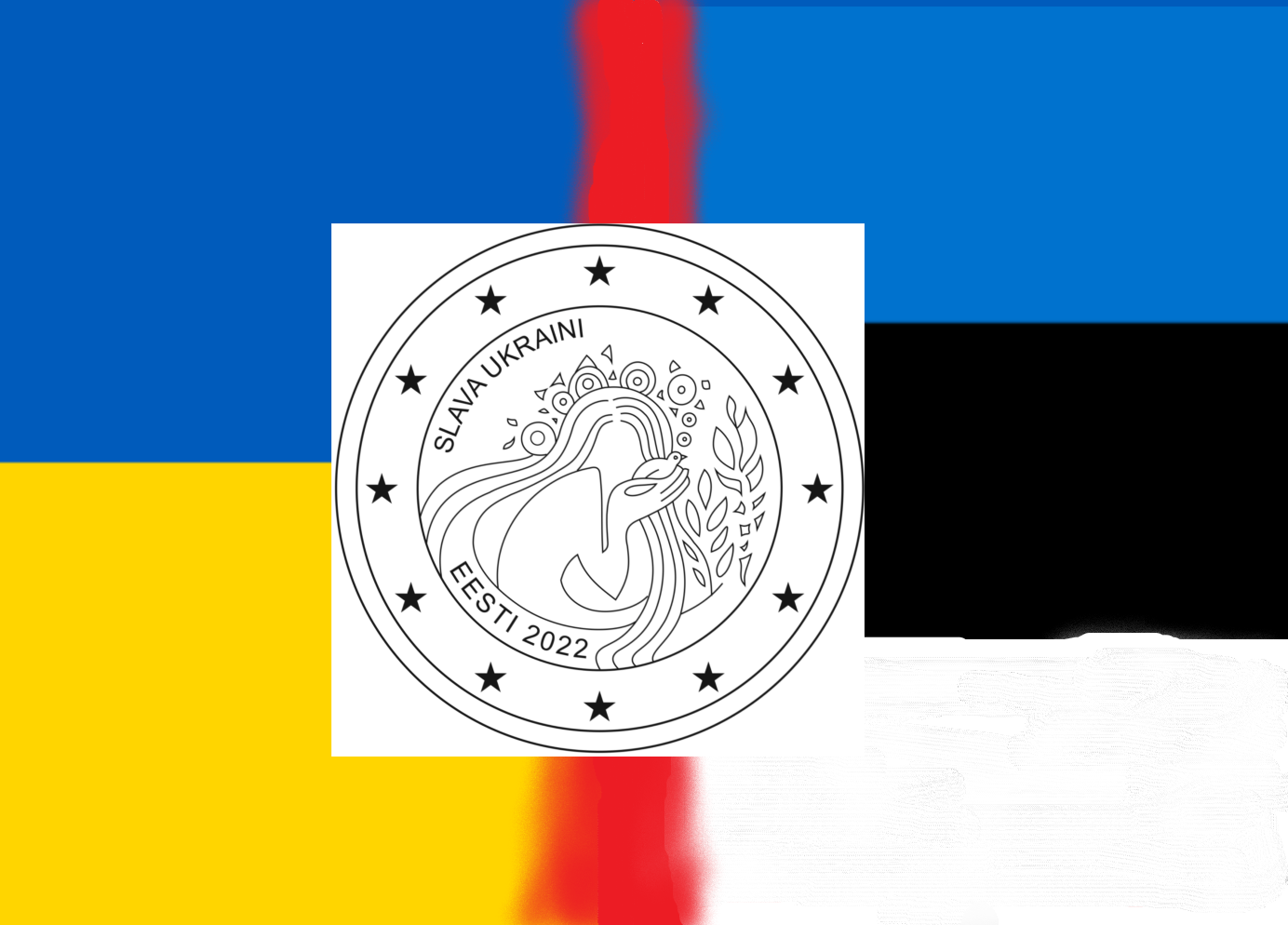 Estonia 2022: €2 commemorative coin dedicated to UKRAINE
The Bank of Estonia (Eesti Pank) plans to put into circulation a €2 coin dedicated to Ukraine and freedom. It was designed by a young Ukrainian refugee studying at the Estonian Academy of Arts. The coin should be in circulation by the end of this year. The income from the sale of the €2 coins will be donated to the Ukrainian Central Bank. This coin has been submitted to the European authorities for approval on 05/05/2022.
The supervisory board of Eesti Pank approved the design of the coin at an extraordinary meeting held this week. The coin was designed by Daria Titova, a native of Kharkiv. The designer explained that the coin depicts a young girl, a symbol of tenderness, protecting a bird in her hand. The design also features an ear of wheat.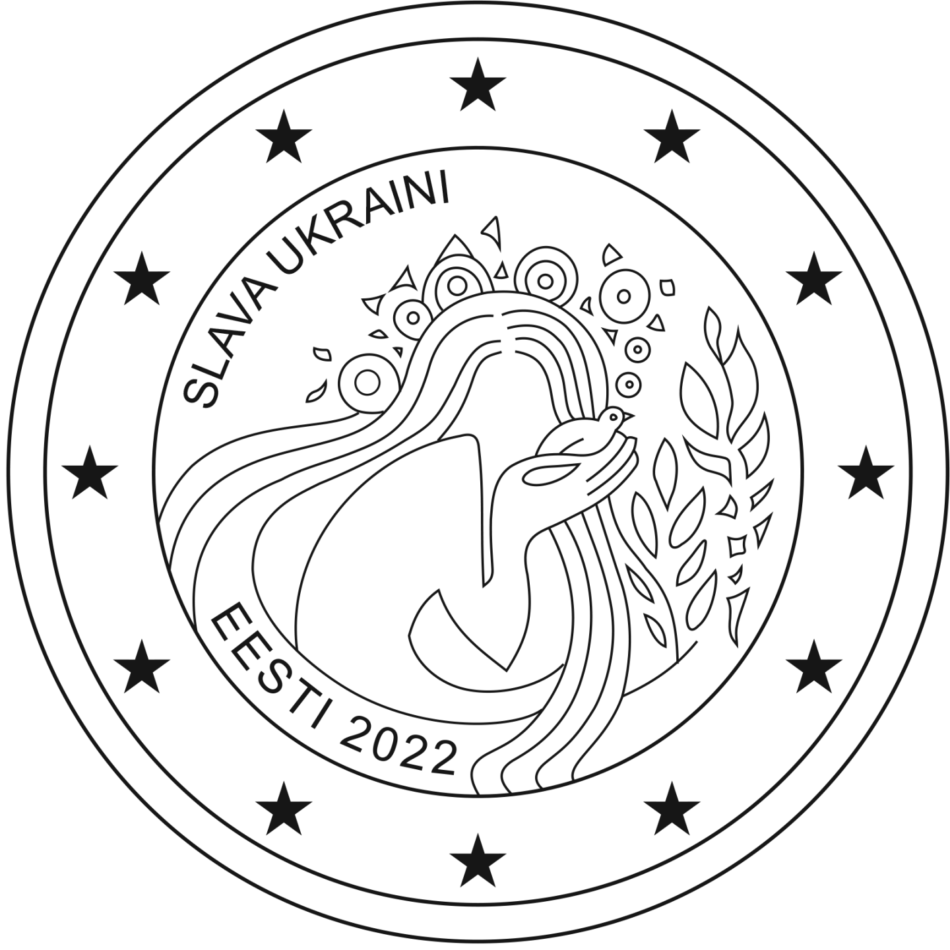 Preparatory drawing of the future Estonian €2 coin
The supervisory board of the central bank decided to use the text Slava Ukraini on the coin to symbolize the independence and resistance of Ukraine.
"This is the first time that a coin issued by Eesti Pank contains text in a foreign language, but it was an extraordinary case, and Slava Ukraini embodies the will of Ukraine towards freedom," said the chairman of the supervisory board, Mart Laar.
It normally takes more than 18 months to create a commemorative €2 coin, but in this case, preliminary work began in April, and the central bank hopes to issue 2 million UNC quality (circulation) €2 coins dedicated to Ukraine late this year or early next.
The design of the two-euro coin must be approved by the European Commission and the European Union member states.
Eesti Pank initially plans to produce 40,000 coincards, but is prepared to increase the number if demand proves greater. It was designed by Vladimir Taiger.
The central banks of Latvia and Lithuania support the idea of commemorating Ukraine's struggle for freedom. They also plan to issue euro coins dedicated to Ukraine.
Sources: Bank of Estonia (Eesti Pank) and NUMISMAG.