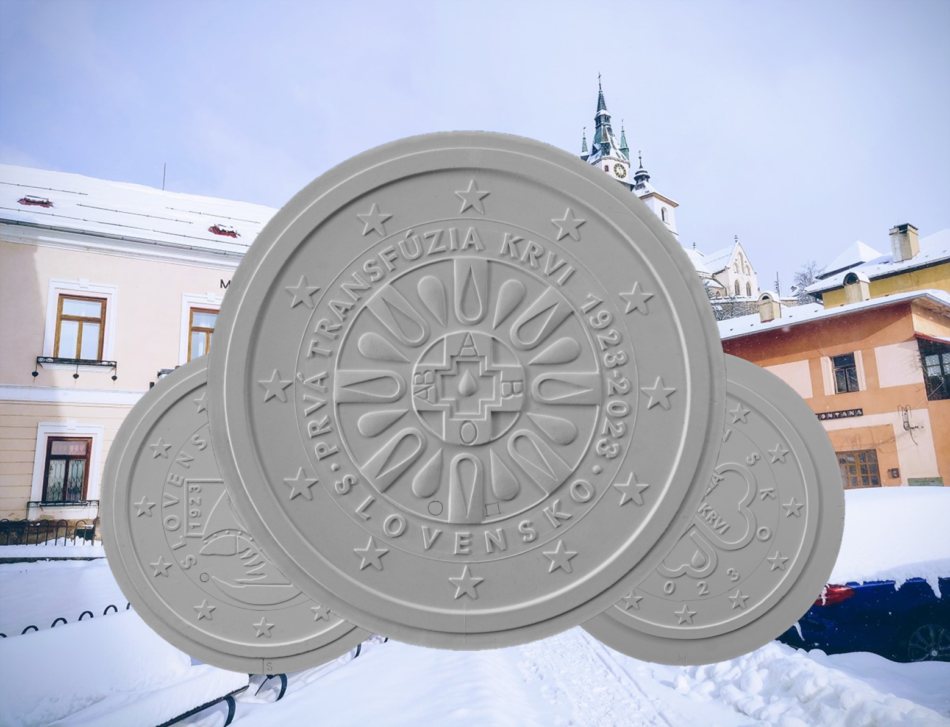 2023 €2 Slovakia – 100th anniversary of the first blood transfusion
In December 2021, the National Bank of Slovakia announced an anonymous public competition for the design of the €2 coin issued on the 100th anniversary of the first blood transfusion in Slovakia.
Fourteen designs from nine authors were submitted to the competition. In March 2022, the Commission for the Evaluation of Designs of Commemorative Coins and Collector Coins evaluated them. under the chairmanship of László Kiss (medical historian).
The first prize was awarded to Maria Poldaufová. Her design is based on a balanced circular composition with a repetition of circles. In the center of the smallest circle is placed an isosceles cross with blood group symbols and a drop of blood centered in the middle of the piece.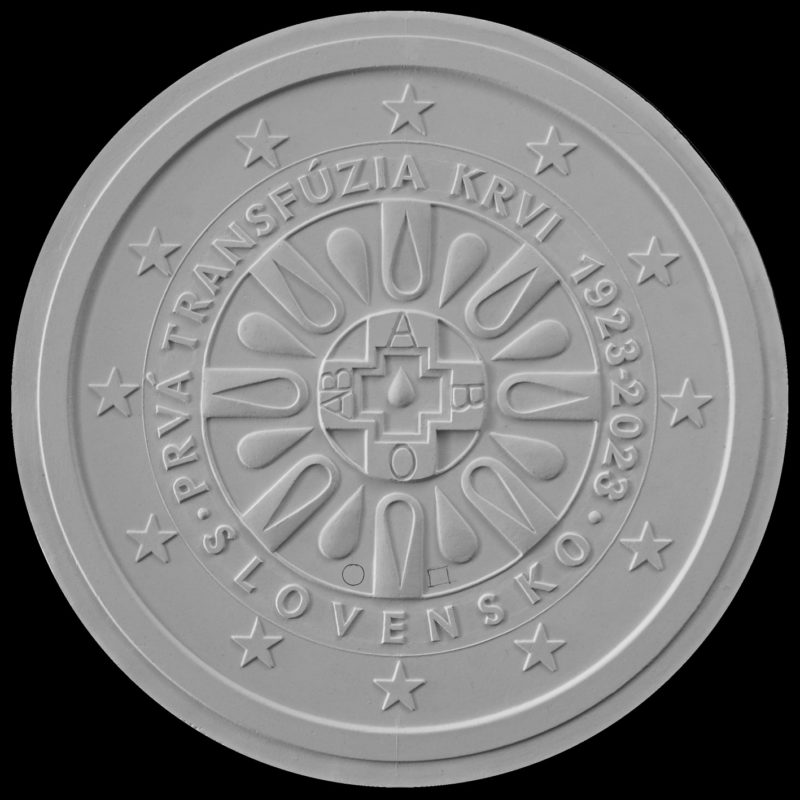 €2 100 years of the first blood transfusion 2023 – selected project
The second prize was awarded to Tomáš Tulis. The author worked on a central composition, which is limited by two figures, a rectangular cross as a symbol of first aid and a circle that concludes the scene in relief. At the bottom of the cross, two human palms are represented, embracing a drop of blood with the font of different blood types.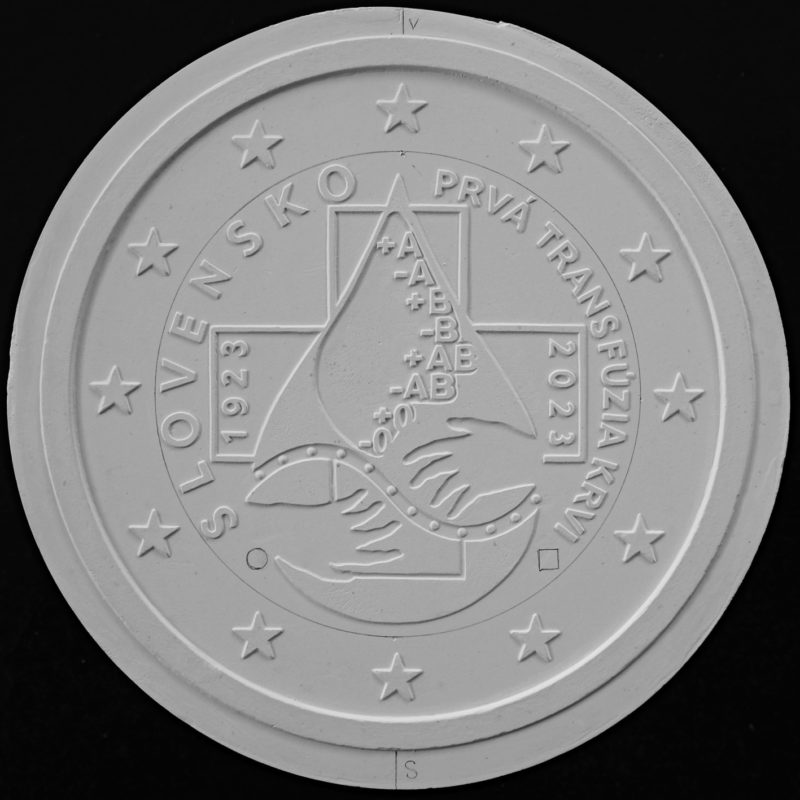 Second project – not selected
The third prize was awarded by the Monetary Commission to Karol Ličko. This proposal uses a calligraphically stylized composition with an inverted heart in which is placed a drop of blood.
Third project – not retained
The expected date of issue of the commemorative coin will be March 2023.
Sources: National Bank of Slovakia and NUMISMAG.