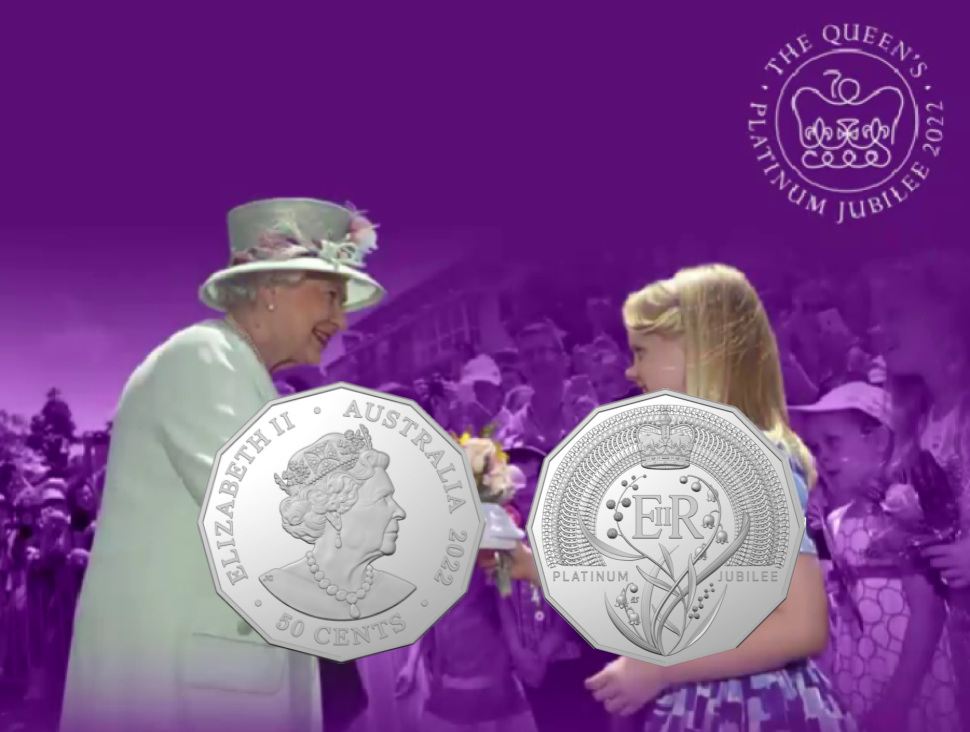 Australia: 50 cents 2022 Platinum Jubilee of Queen Elizabeth II
To celebrate the platinum jubilee of Her Majesty Queen Elizabeth II, the Royal Australian Mint is issuing a 50-cent coin dedicated to the event in both UNC and BE versions.
The reverse of the coin features Her Majesty's monogram bordered by lily of the valley, one of the Queen's favourite flowers, and the golden acacia, Australia's national floral emblem. The St. Edward's Crown is one of seventy crowns depicted, each representing a year of Her Majesty's reign
he Mint also issued a fine silver proof coin.
The design of the coin is based on the 1977 Silver Jubilee commemorative coin designed by Stuart Devlin.
Her Majesty Queen Elizabeth II's Platinum Jubilee is a monumental achievement, as she is the oldest and longest reigning monarch in British history. She is also the longest reigning queen, the oldest living monarch and the longest reigning current monarch in the world.
The coin went on sale on May 5th 2022.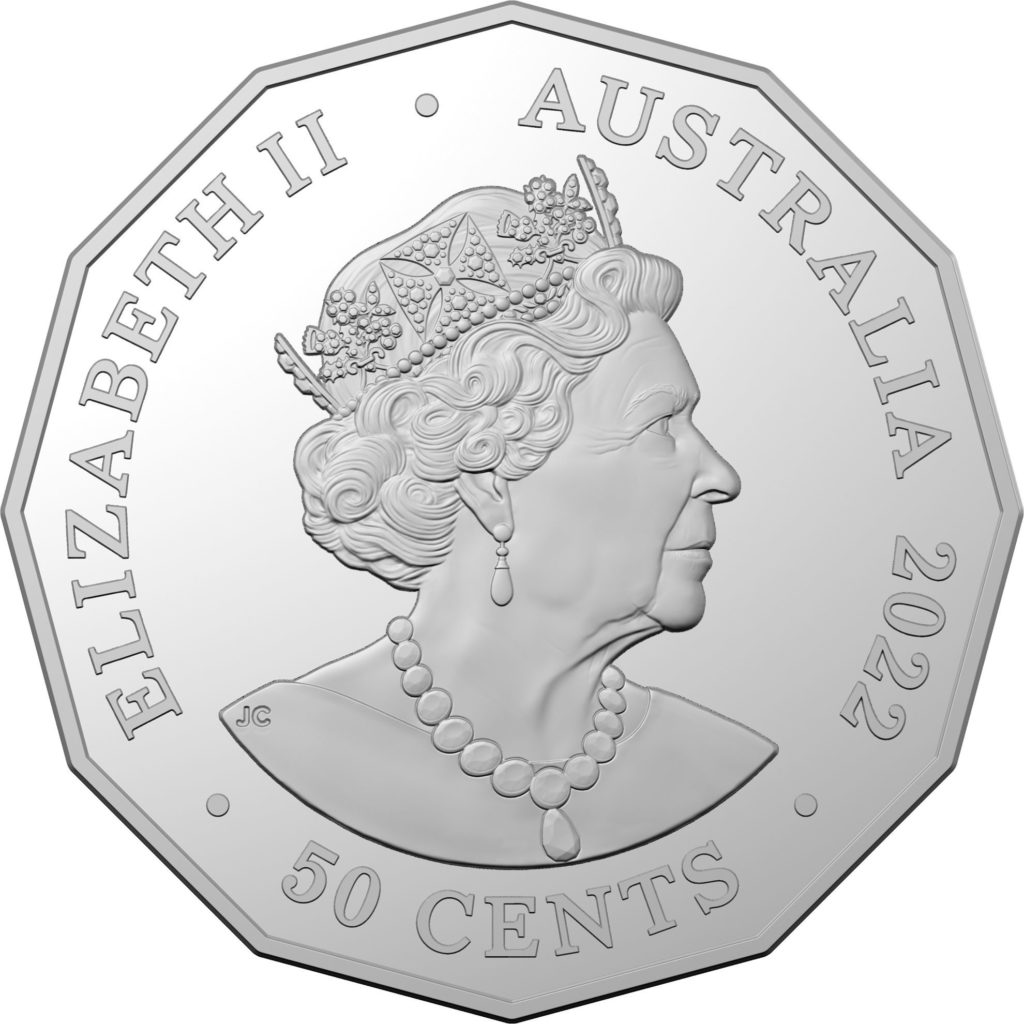 Coin specifications
Yearmark: 2022
Face value: 50 cents
Diameter: 31,51 mm
Weight: 15,55g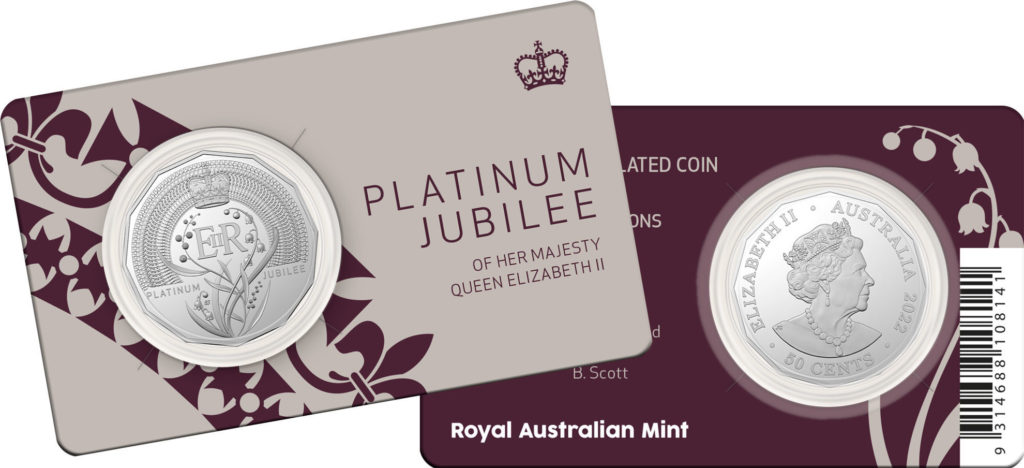 Sources: Royal Australian Mint (Monnaie d'Australie) and NUMISMAG.