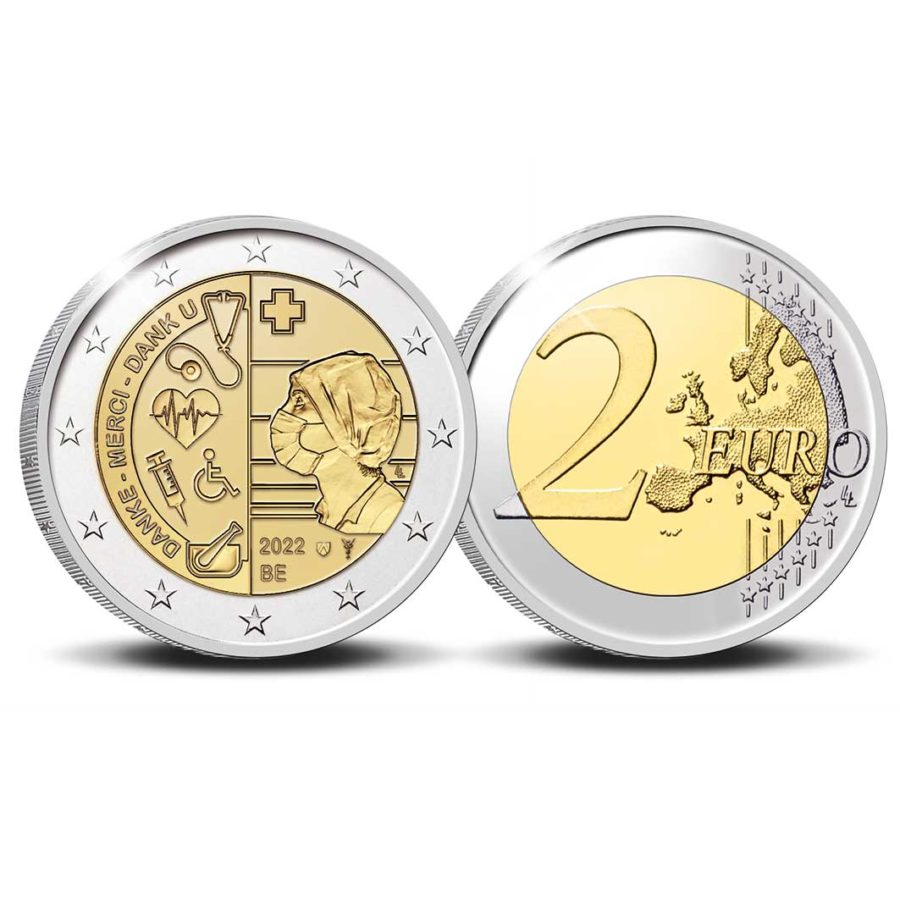 2022 Belgium €2 commemorative coin "healthcare workers"
Last update  05/11/2022 – Before March 2020 words like 'Covid Safe Ticket' (CST) and 'coronabarometer' did not even exist, quarantine and self-isolation were seen as exotic and face masks were only used for medical reasons. Now, 2 years later, everything is different…   In Belgium, the numbers from April 2022 show that approximately 3.9 million corona infections were reported since March 2020. Around 116,700 of those were hospitalized, while circa 30,800 people sadly passed away. Healthcare workers have been extremely important in these times. They committed to caring every day and giving good health care in busy periods. Therefore they have been a great support to us all.
In addition to the collector coins described below, the Royal Belgian Mint plans to put 2,000,000 coins into circulation after the summer of 2022.

Special coin for healthcare workers
  On the left side of the coin itself you can read the text 'DANKE – MERCI – DANK U'. Also healthcare-elements are shown, like a stethoscope, a heart monitor, a syringe, the symbol of a wheelchair and a mortar with pestle. On the right there is a healthcare staff member pictured with a face mask and beside that two letters LL (the initials of designer Luc Luycx). On the bottom you can see the year date 2022, the country designation BE, the privy mark (the coat of arms of Herzele) and the mint mark of the Royal Dutch Mint (Mercury staff).

BU €2 commemorative coin Belgium 2022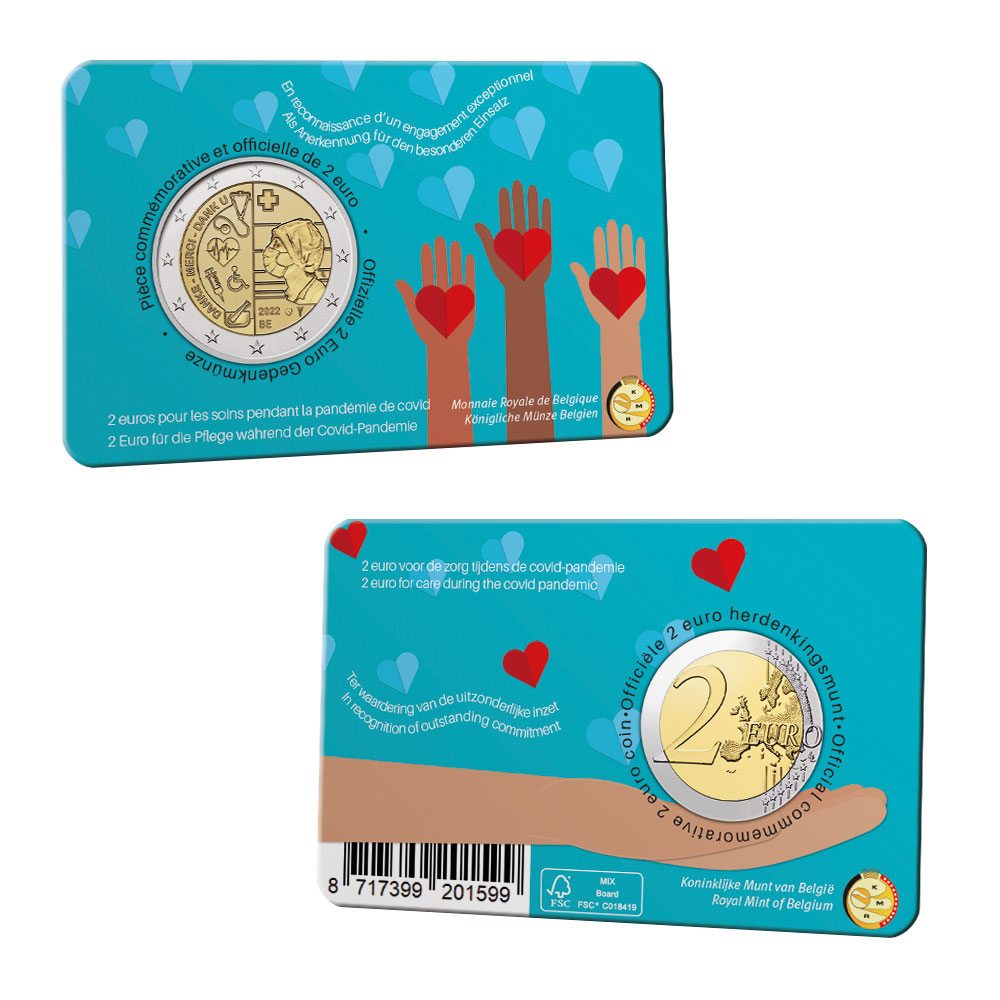 Coincard BU 2022 –  french version
Heartwarming packaging in two languages
Limited edition of max. mintage: 150,000 coins (75 000 french version coincard and 75 000 dutch version coincard)
Coincard BU 2022 –  dutch version
The proof €2 commemorative coin 2022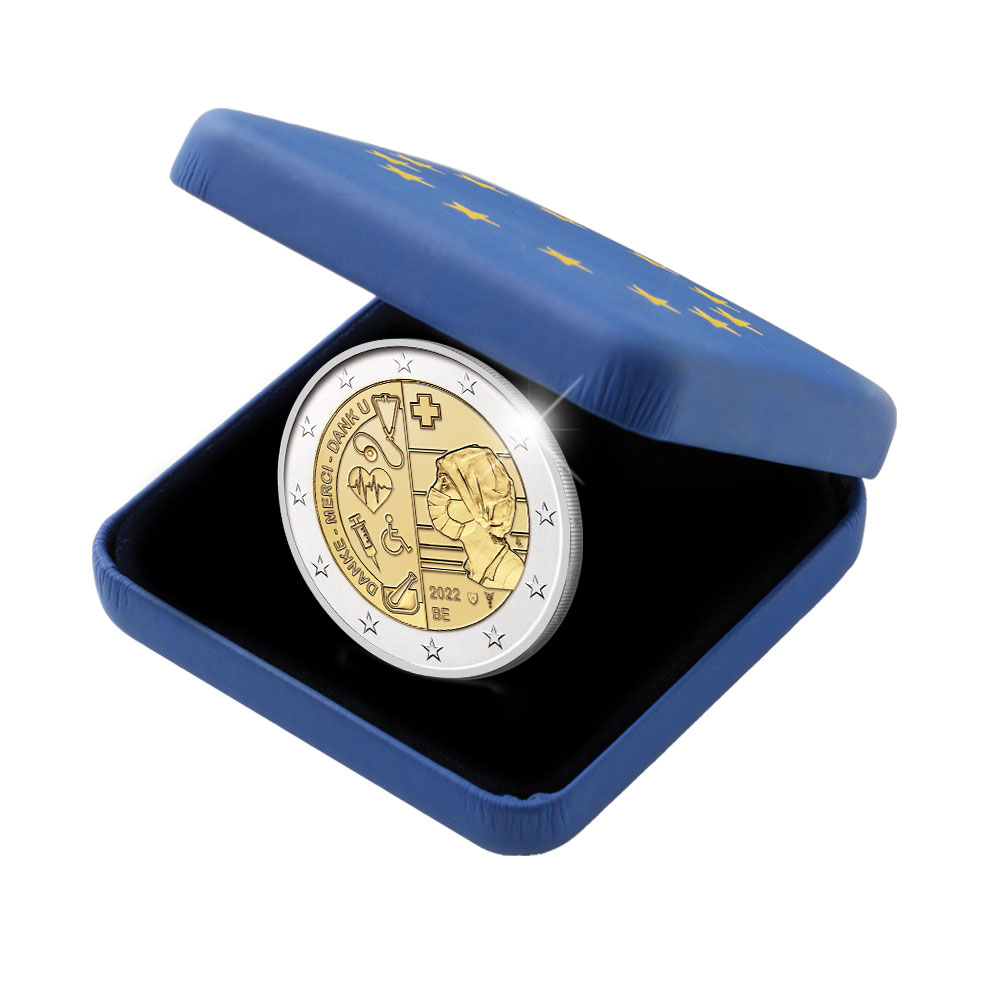 Official release in honor of exceptional efforts by healthcare workers during the covid-pandemic
Strictly limited edition of max. 5,000 coins
First day issuing of €2 2022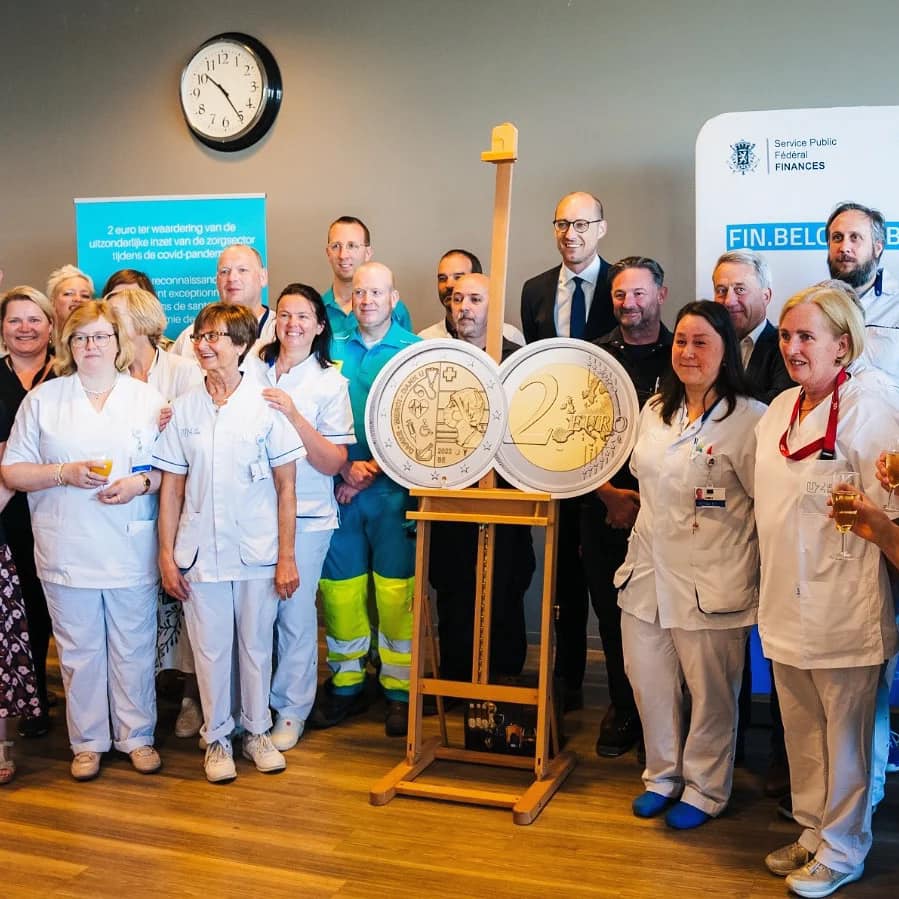 The Belgian Minister of Economy, Mr VANPETEGHEM presenting the new coin
Sources: Royal Mint of Belgium and NUMISMAG.