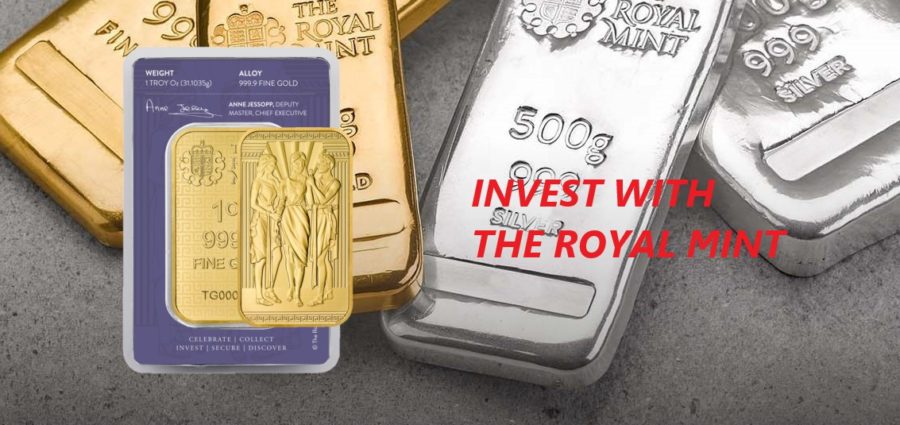 2022 Three Graces bullion bar series from Royal Mint
The Royal Mint has today unveiled the latest design as part of its popular 'Great Engravers' minted bullion bar series featuring 'Three Graces'. The Royal Mint has employed some of the greatest engravers to work on British coinage over its 1,100 year history. Remastered for investors, The Great Engravers minted bullion bar series celebrates their most iconic designs. Inspired by the resurgence of interest in classical art during the early nineteenth century, William Wyon RA recast the daughters of Zeus as three figures representing the recently united nations of England, Scotland and Ireland in his Three Graces design. This design grew to become one of the world's most sought-after coin designs among numismatists.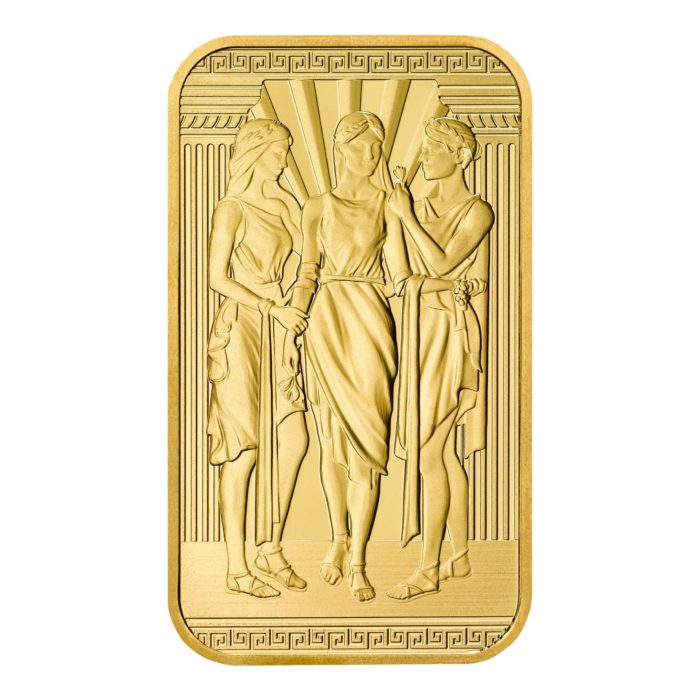 The original design has been skilfully reinterpreted on a bullion bar by Royal Mint designer, Daniel Thorne. This new design of the Three Graces symbolises the reputation and history that underpin The Royal Mint's precious metals offering, whilst breathing new life into a classic design.
Andrew Dickey, Divisional Director of Precious Metals at The Royal Mint comments: "As the UK's home of precious metals, we are delighted to feature the Three Graces as the next design in our Great Engravers minted bullion bar series, combining intricate and iconic designs with precious metals investment products. Our Great Engravers minted bullion bar series offers an opportunity for investors to own physical gold or silver as part of their investment while also admiring the craftsmanship and details of the bar's design."
The Great Engravers Three Graces minted bullion range has been struck on a range of 999.9 fine gold and silver bars. Each bar is finished to The Royal Mint's bullion standard, with the one-ounce gold and silver bars presented in secure Royal Mint branded blister packaging.
Each bar is limited in quantity with the bars being priced in line with live metal price.
Numbers quantities are as follows:
Gold 1oz (4000 units)
Silver 1oz (36,000 units)
Silver 10oz (6,100 units)
This isn't the first time The Royal Mint has remastered the iconic design.  In 2021 The Royal Mint remastered the Three Graces on a commemorative coin and the newer versions have already started to command higher prices on secondary market – often fetching up to 10 times their original value.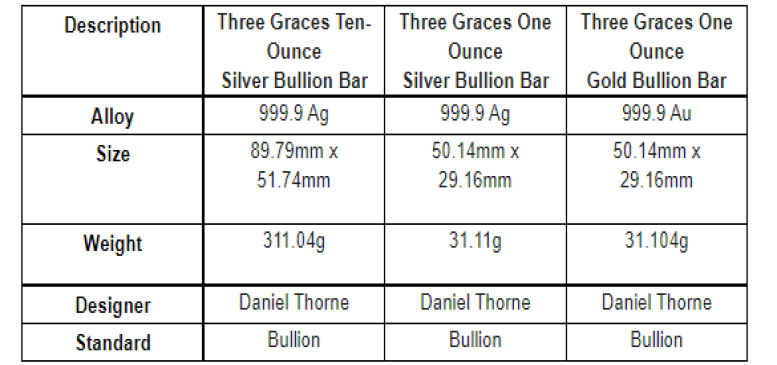 Sources: Royal Mint and NUMISMAG.