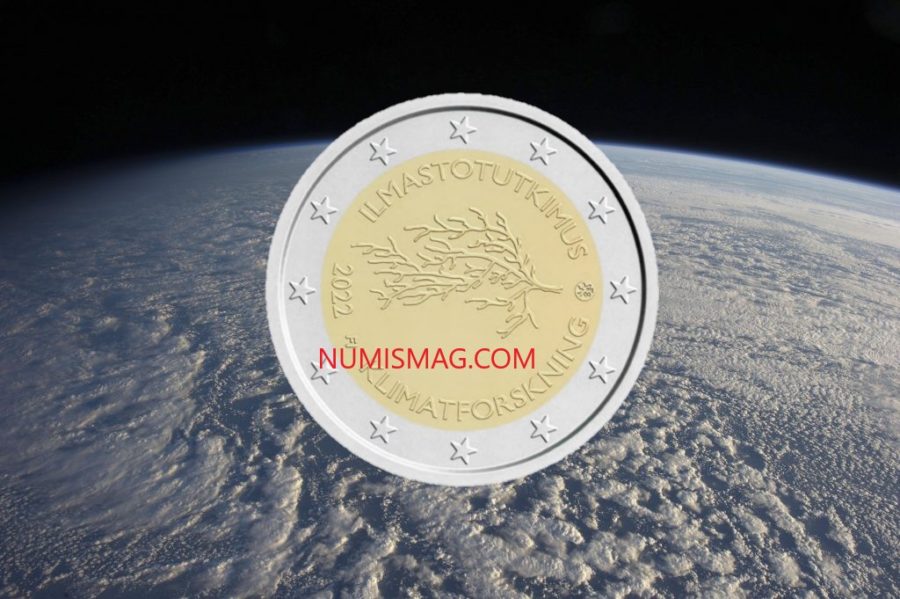 2022 €2 coin for climat research in FINLAND
Finland unveiled the design of its thriird €2 commemorative coin dedicated to climat research in Finland. The design on the national side represent a beard lichen with its root like structure embossed in the inner part of the coin. Along this design, you can read the lettering "CLIMAT RESEARCH" on the left side in finnish and the same words on the right side in swedish. An additionnal lettering "2022 FI" indicates the issuing country and yearmark of the coin. The mintmark is the mark of finnish mint.
The global mintage of the coin should be 400 000 coins, all numismatic conditions included.
The coin will be issued in Fall 2022.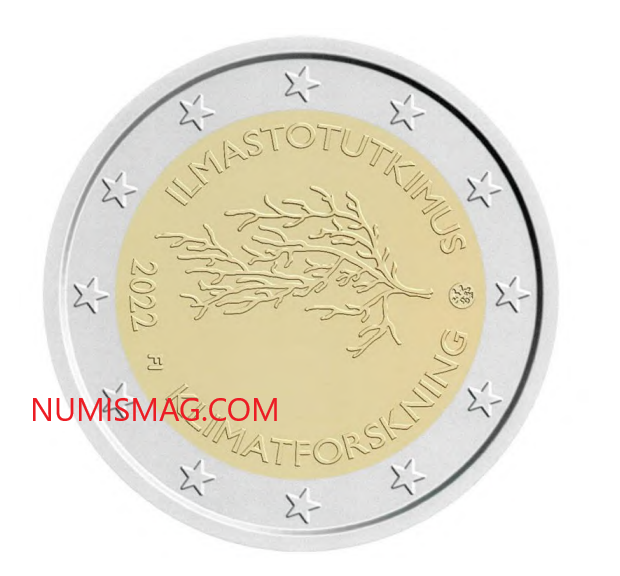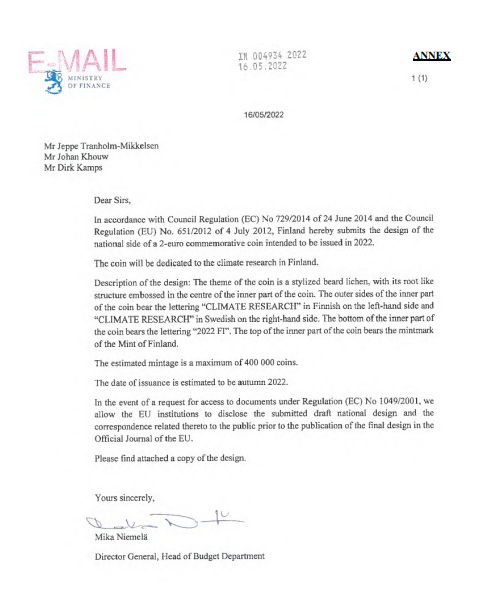 Sources: Mint of Finland and NUMISMAG