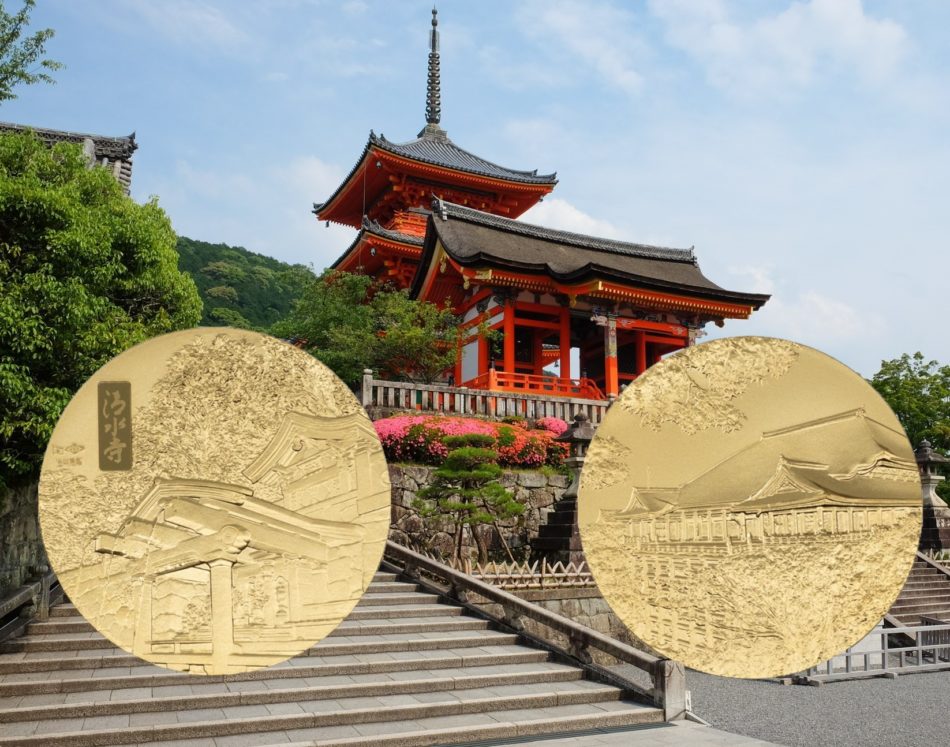 2022 Kiyomizu-dera Temple medals from Japan Mint
Japan Mint has recently issued a new medal in the series "National Treasures Medals". It is dedicated to KIYOMIZU-DERA temple, located in KYOTO prefecture with over 1200 years of history. It is included in the UNESCO World Heritage list as one of the monument of  ancient KYOTO.
On Monday, July 4, Reiwa, Mr. Norio Yamana, Chairman of the Board of Directors of the Mint, visited Kiyomizu-dera Temple and presented the silver medal to Kita Hōsō Sōjō Kiyomizudera , which cooperated in the marketing and publicity activities of the "Kiyomizu-dera" national treasure medal.
Kita Hōsō Sōjō Kiyomizudera and Nukishu Mori Kiyonori
---
On the obverse, the design depicts the Hondo (Main Hall) of Kiyomizu-dera Temple standing on the cliff of Mount Otowa, and fall foliage, which both appear in relief.
On the reverse stand the Otowa waterfall, which was the starting point for Kiyomizu-dera Temple's construction and the source of its name, is shown in relief, with Japanese characters  meaning "Kiyomizu-dera Temple", depicted using the frosting finish processing technique.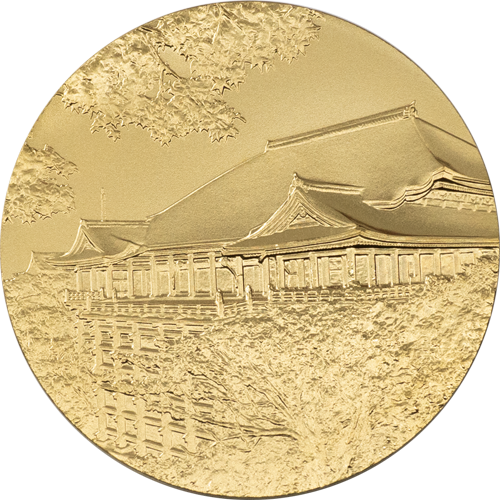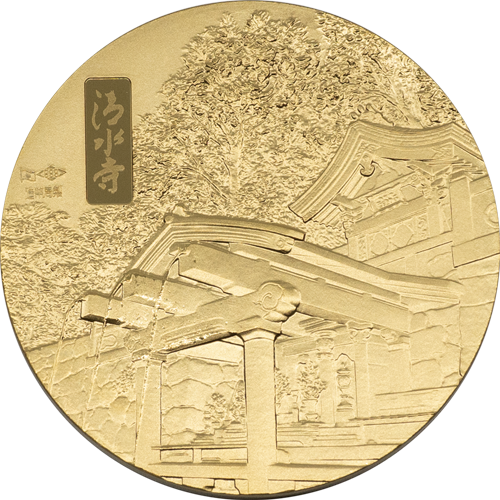 Pure Gold (99.9%) with Fineness Certification
Diameter: 35mm
Weight: 45g
Sales Quantity (Overseas Allocation): 800 pcs  (30pcs)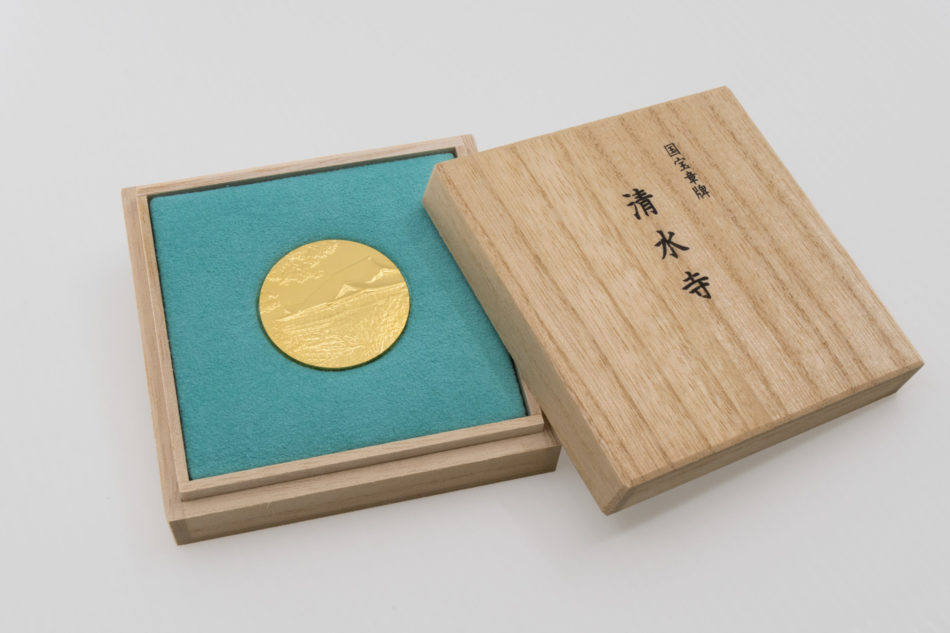 ---
National Treasure Medal "Kiyomizu-dera Temple" (Silver Medal)
---
The design of silver medal is the same as Gold Medal.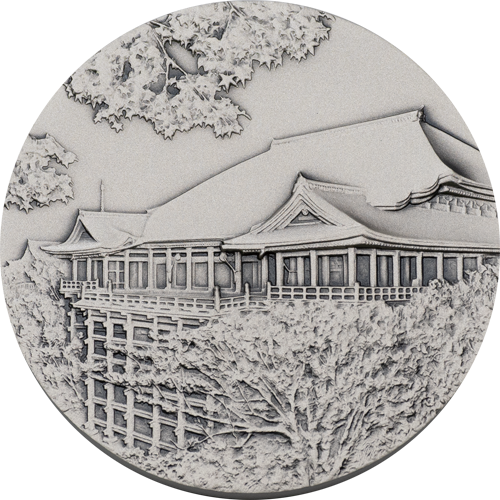 Pure Silver (99.9%) with Fineness Certification
Diameter: 60mm
Weight: 160g
Sales Quantity (Overseas Allocation): 2,000 pcs (70)
Sources: Japan Mint and NUMISMAG