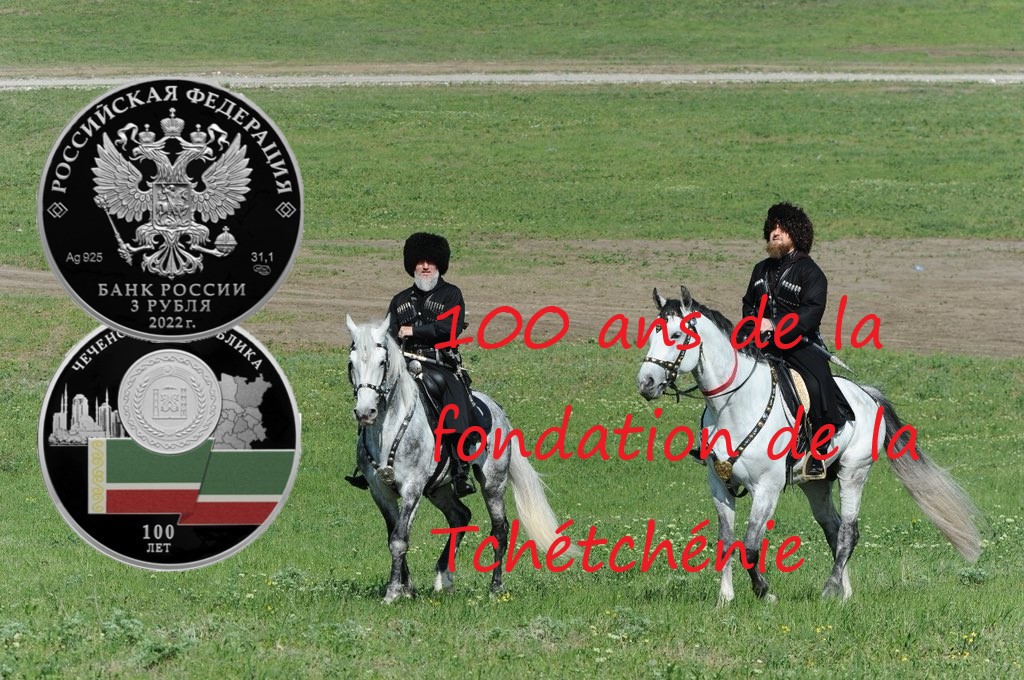 2022 3 rubles coin – 100th Anniversary of the Chechen Republic
On August 31st 2022, the Bank of Russia issued a  silver 3 roubles commemorative coin "100th Anniversary of the foundation of the Chechen Republic".
The obverse and reverse have a raised edge around the circumference of the coin.
The obverse of the coin features a raised image of the national coat of arms of the Russian Federation and the inscriptions "РОССИЙСКАЯ ФЕДЕРАЦИЯ" (RUSSIAN FEDERATION) and "БАНК РОССИИ" (BANK OF RUSSIA), the denomination of the coin "3 РУБЛЯ" (3 rubles), the year of issue "2022 г. " (2022), the chemical symbol of the metal according to Mendeleyev's periodic table of elements, the fineness, the different monetary of the St. Petersburg Mint and the content of fine metal
.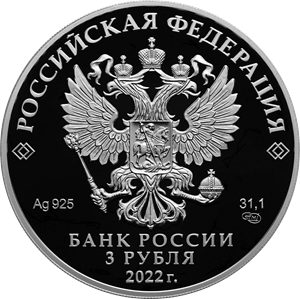 The reverse of the coin bears an embossed image of the coat of arms of the Chechen Republic and a colour image of the flag of the Chechen Republic against the background of images of the map of the Chechen Republic and the centre of its capital Grozny, both of which have been laser-treated for a matt finish; and the embossed inscriptions "ЧЕЧЕНСКАЯ РЕСПУБЛИКА" (THE CHECHNY REPUBLIC) around the top circumference and "100 ЛЕТ" (100 YEARS) at the bottom in two lines.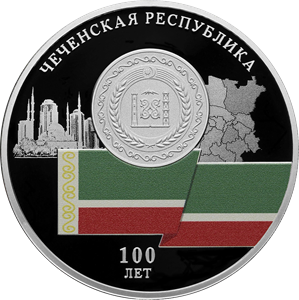 Coin specifications
Edge: corrugated
Condition: PROOF
Mintage: 3 000 coins
Diameter: 39mm
Material: silver (925/1000)
The new coin is legal tender of the Russian Federation, with no restrictions on its face value.
Sources: Bank of Russia (press relation service) and NUMISMAG.