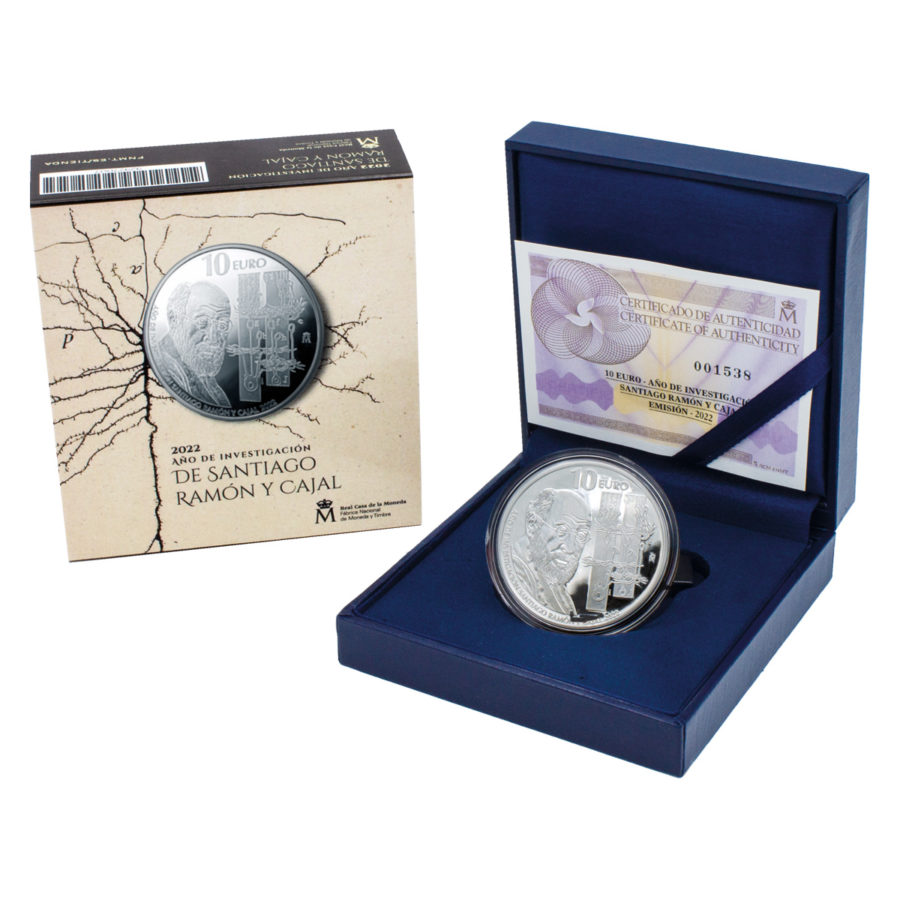 2022 €10 from Spain dedicated to Ramon y Cajal
The Ministry of Science and Innovation, from the Spanish Goverment, has declared 2022 as "The Year of
Research – Tribute to Santiago Ramón y Cajal", in homage to the most famous Spanish scientist in history.
The Royal Spanish Mint would like to join into this celebration issuing a silver coin of 8 reales.
Santiago Ramón y Cajal (1852- 1934) was a Spanish doctor and scientist, specialising in histology and
pathological anatomy.
He shared the Nobel Prize for Medicine in 1906 with Camillo Golgi "in recognition of their work on the
structure of the nervous system".
He pioneered the description of the ten synapses that make up the retina.
Through his research into the mechanisms governing the morphology and connective processes of nerve
cells, he developed a revolutionary new theory that came to be called the "doctrine of the neuron".
A humanist as well as a scientist, he is considered as the father of neuroscience.
The reverse of the coin shows an image of the Spanish scientist Santiago Ramón y Cajal. On the back is an Axial section of the retina.
In the obverse appears H.M. the King of Spain Felipe VI.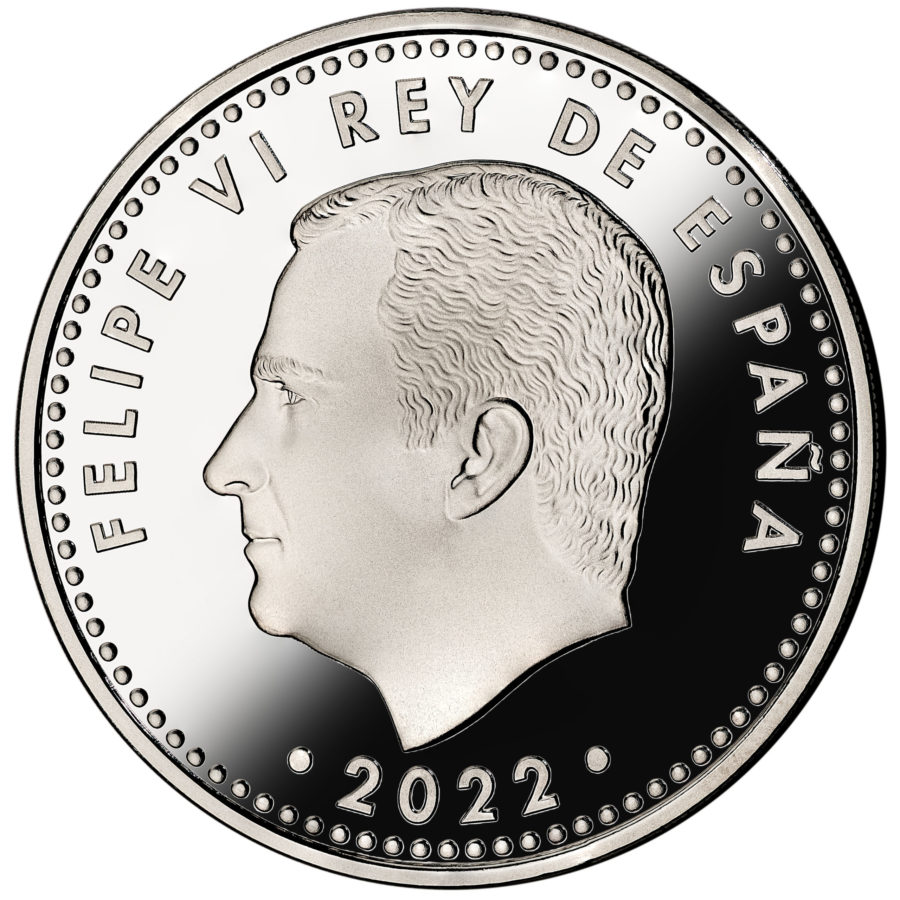 ---
Coin specifications
---
Denomination: €10
Material: Silver
Quality: PROOF
Diameter: 40mm
Weight: 27g
Mintage: 7 000 coins
Sources: Spanish Mint (FNMT) and Numismag.