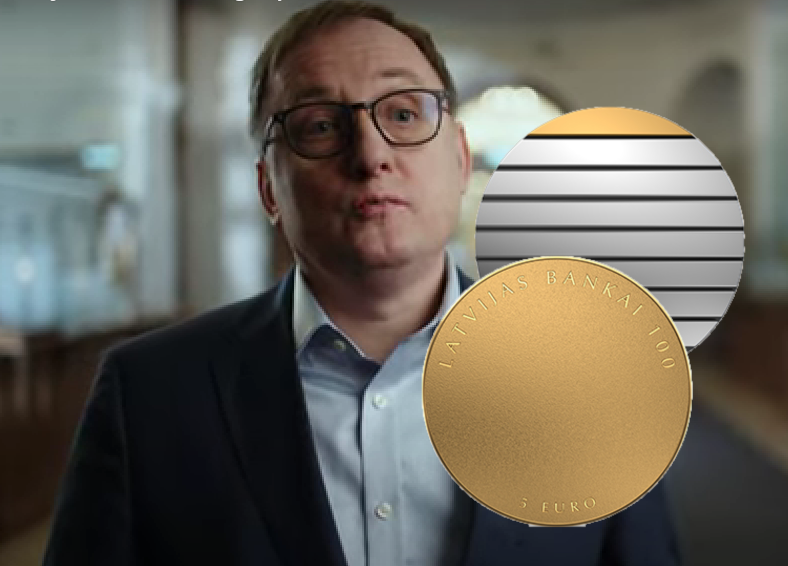 2022 €5 collector coin "Upward" from Bank of Latvia
The Central Bank of Latvia launches a special collector coin "Upward" this Tuesday, November 1st. November 1st, 2022 marks the 100th anniversary of the establishment of the Bank of Latvia. The tasks entrusted to the Latvian Central Bank have changed over the past 100 years. The main task of the Bank of Latvia remains unchanged. It must ensure that the value of our money is preserved and that the modern digital format of money also retains its reliability in the eyes of the public.
The authors of the piece "Upward" are the artists Krista and Reinis Dzudzilo. The name of the piece in Latvian is illustrated by an association between an upward movement and a river. It also includes an allegory of overcoming gravity. A man overcomes gravity by climbing to the top of the mountain.
The obverse has nine steps with a smooth mirror surface in relief, giving a glimpse of the eternal present and also of the future of Man. The reverse is gold plated and frosted.
The mintage is 5,000 coins. It was minted by the Lithuanian Mint.
Sources: Bank of Latvia and NUMISMAG