SWITZERLAND: silver 20 francs coin dedicated to comedian Mani MATTER
SWITZERLAND issues a 20 franc silver coin in memory of Hans Peter "Mani" Matter (* August 4, 1936 in Herzogenbuchsee; † November 24, 1972 in Kilchberg ZH). He was a Swiss chansonnier and jurist. Inspired by Georges Brassens, he started writing, composing and performing Bernese songs at the age of 13. 50 years after his death in a traffic accident, the popularity of Mani Matter and his songs remains intact.
OBVERSE
On the right-hand side of the obverse of the "Mani Matter" silver coin, with a face value of 20 francs, is depicted part of the artist's face, with his characteristic moustache. The viewer of the coin meets the artist's gaze directly. The artist's first and last names, on two lines, as well as the years of his birth and death, separated by a vertical line, are inscribed on the left and framed by the silhouette of a half-sketched guitar. Swissmint engraver Remo Mascherini is responsible for the design of this new special coin.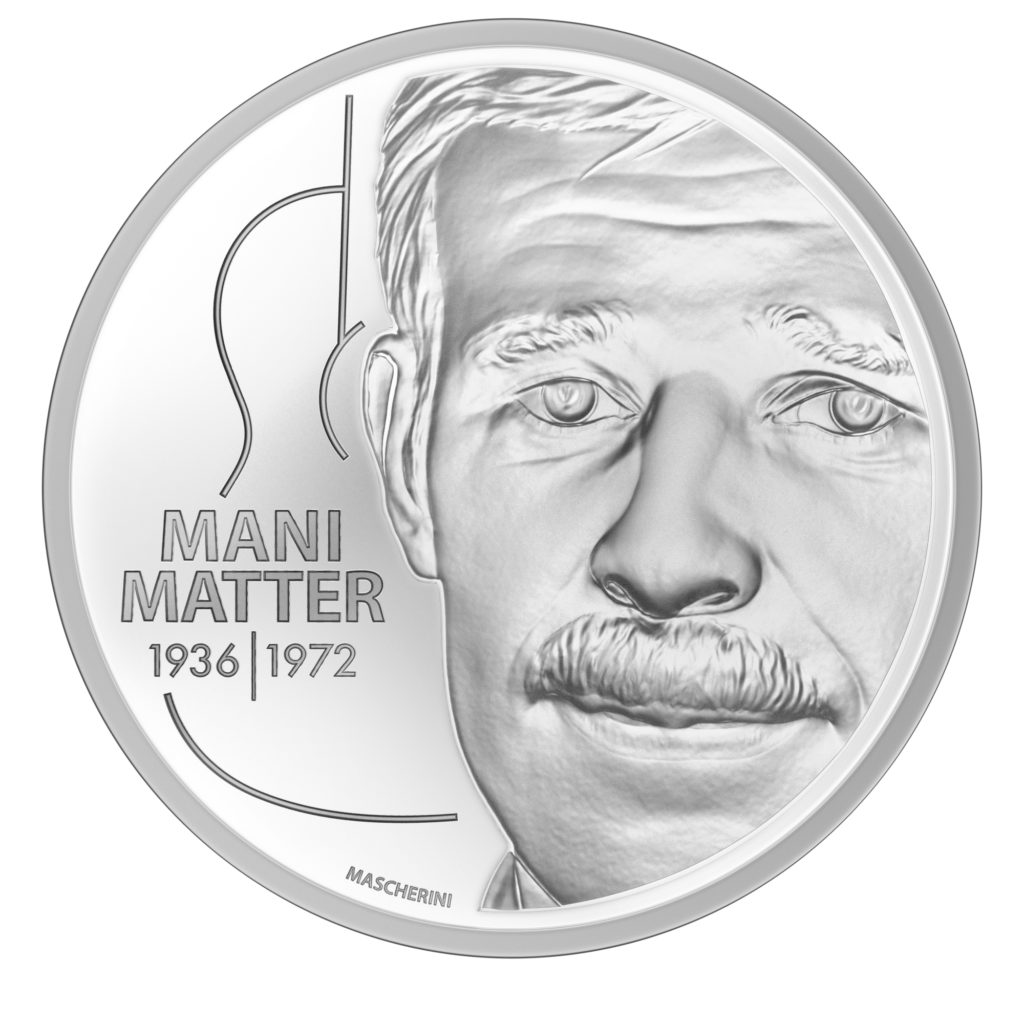 REVERSE
Two drawings by Mani Matter, representing a bird and a mask, appear in the center of the reverse and a few bars of the score of the Bernese song "Dr. Alpeflug" come out of the open mouth of the mask. The corresponding lyrics are written below. The words "CONFOEDERATIO HELVETICA", the year 2022, the hallmark "B" and the value "20 FR" appear clockwise on the edge of the coin. The title of 999.9 thousandths also appears, slightly shifted towards the inside.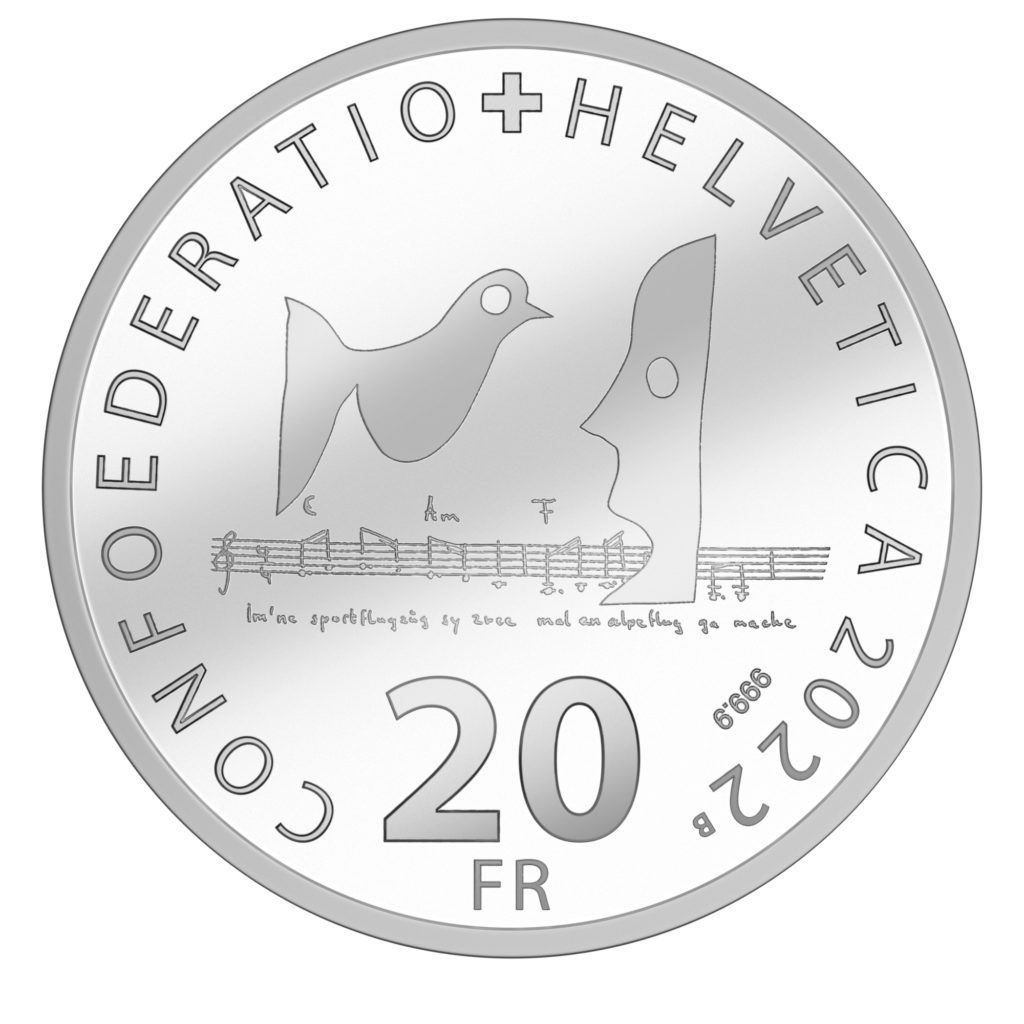 COIN SPECIFICATIONS
Face Value:
20 swiss francs
Material:
silver 0,999
Diameter:
33 mm
Weight:
20 g
Mintage:
UNC: 11 000 coins
Proof: 3 050 coins
Proof with certificat: 250 coins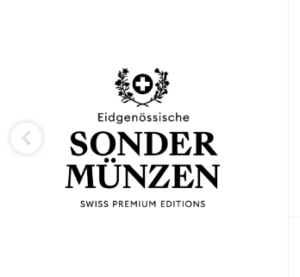 Logo of the new Swiss federal commemorative coins
Sources: SWISSMINT and NUMISMAG.