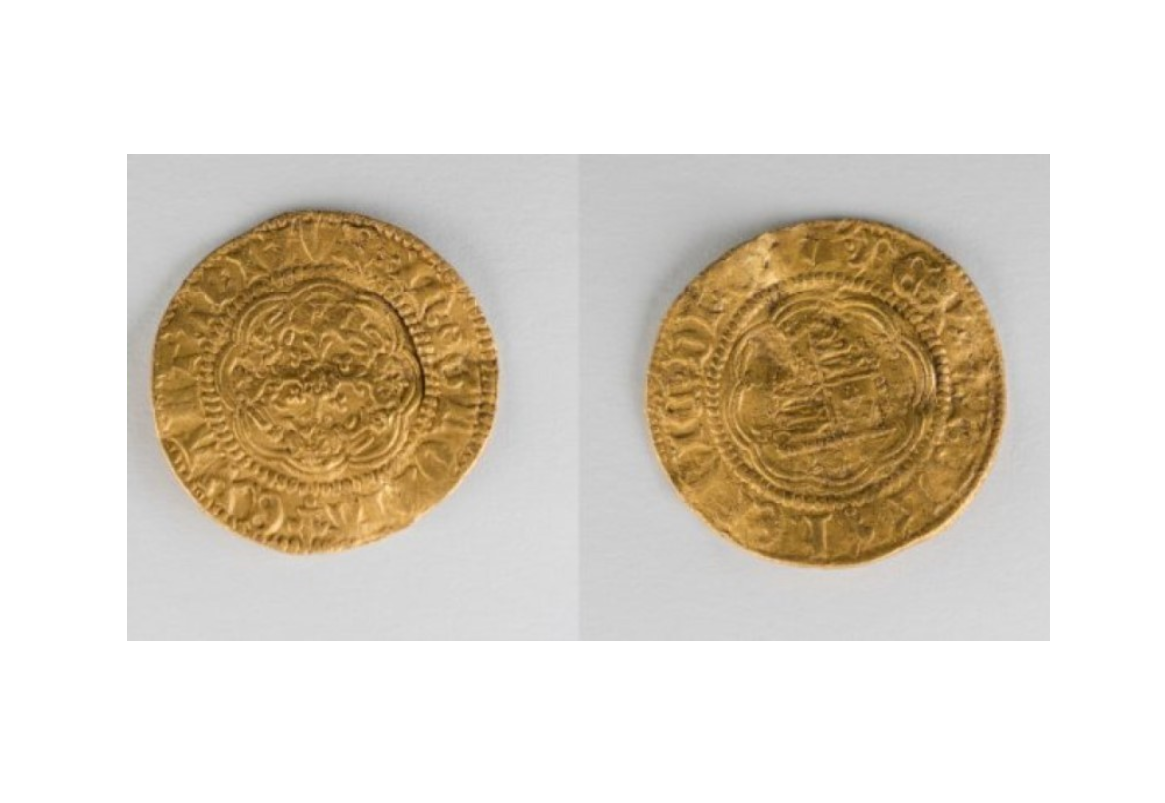 A hoard discovered in Newfoundland – Henry VI gold quarter noble
A gold coin that was recently discovered on the south coast of Newfoundland may be the oldest known English coin found archaeologically in Canada. The coin was found in the summer of 2022 by Edward Hynes. He reported it to the provincial government as required by the Historic Resources Act which regulates any archaeological finds.
Paul Berry, former curator of the Bank of Canada's Currency Museum, says the coin is a noble quarter from the reign of Henry VI, struck in London between 1422 and 1427. The coin would have represented a considerable amount of money in the 1400s, valued at 1 shilling 8 pence.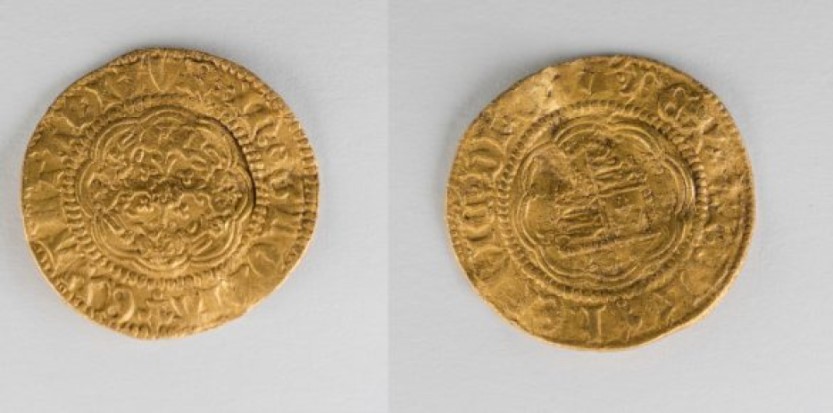 Henry VI gold quarter noble discovered in Newfoundland
In 2021, a silver coin minted in the 1490s was discovered at the Cupids Cove Plantation historic site. At the time, it was considered the oldest English coin ever found in Canada.
Newfoundland received its first European visitors, Norman navigators and explorers in the 10th century. The island was also visited by Basques, Portuguese, Spanish, English and French, all of whom came on fishing expeditions in the 16th century and perhaps earlier.
Officially, the Venetian navigator Giovanni Caboto, known as John Cabot, landed on June 24, 1497, the feast of St. John the Baptist, and took possession of the territory on behalf of the English crown. In 1583, Sir Humphrey Gilbert reaffirmed England's rights to the island of Newfoundland and the surrounding seas on behalf of Queen Elizabeth I.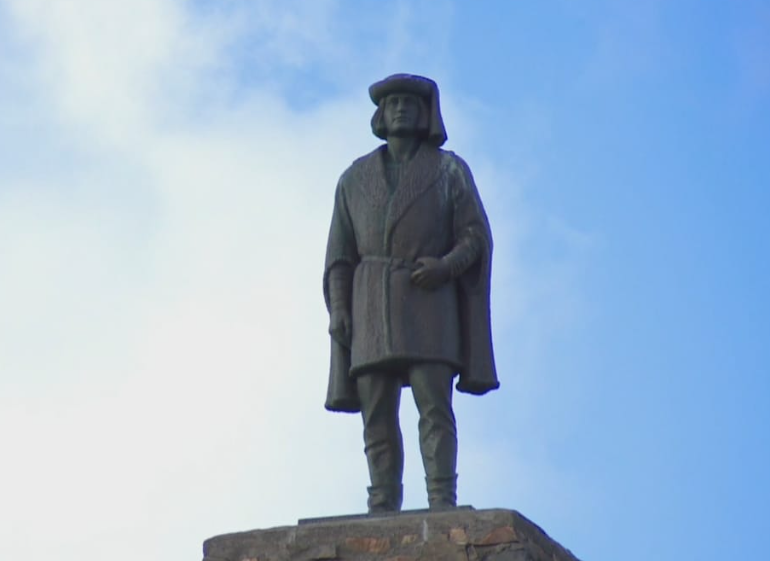 Statue of Jean CABOT in Newfoundland
This discovery has given rise to a number of speculations, as its strike predates the arrival of British settlers on Canadian shores by several centuries. While its provenance is known, exactly how the coin came to be in Newfoundland and Labrador remains a mystery. Nevertheless, Paul Berry considers it very likely that the coin was brought from Europe by a British settler before being misplaced in Canada where it most likely never really circulated. Research on the coin continues and further work on the site where it was found may be conducted in the future.
Research on the coin is ongoing and further work on the site where it was found may be conducted in the future, says the Newfoundland provincial government.
Sources: Newfoundland Province website and NUMISMAG