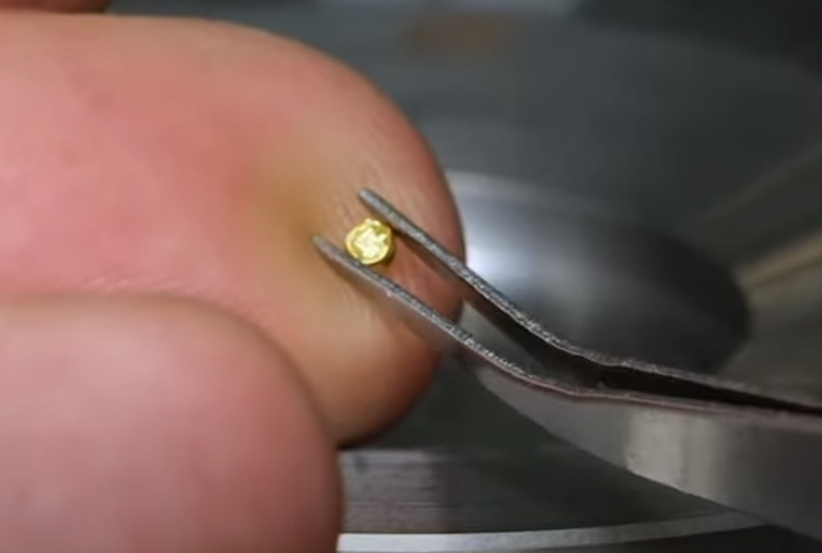 Croatia 2022: the smallest gold coin in the world
Last update 12/22/2022 – Hum, known as the smallest town in the world, shows up on the smallest coin in the world, issued by the Croatian National Bank and minted by the Croatian Mint. The diameter of the gold coin is 1.99 millimetres and it weighs only 0.05 grams.
The smallest coin is part of a gold numismatic set, along with a one ounce gold coin with the motif of the Višnjan Observatory. The observatory is is amongst the top five observatories in the world in collecting more near-Earth object (NEO) measurements.
The numismatic set is issued in a limited series of only 199 sets, these sets being the last commemorative gold coins issued with the Croatian kuna face value.
The face value of the Hum gold coin is one kuna, and of the one ounce Višnjan coin is 1000 kuna.
Retail price is about €3 000.
The set is already sold out at croatian mint e-shop.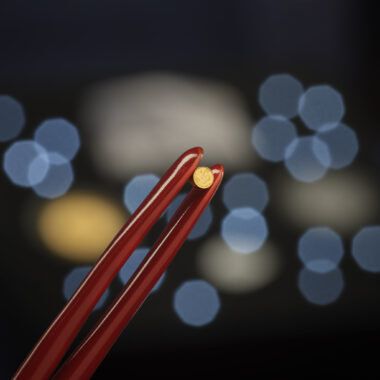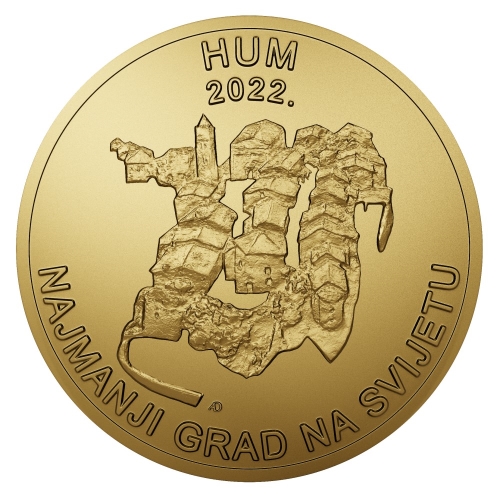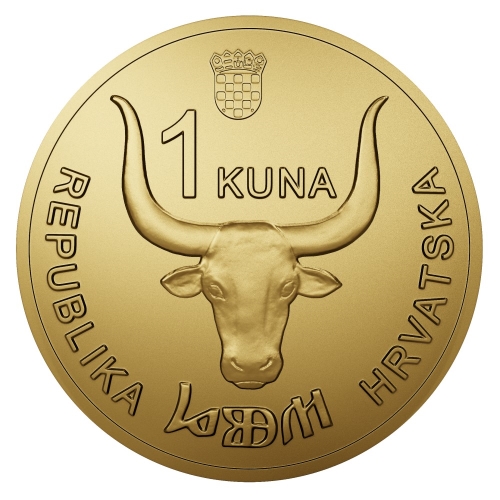 ---
The making of the smallest gold coin in the world
---
In order to mint the smallest commemorative gold coin in the world, phases of the production process had to be adjusted. The process began with the development of the motif of the coin. In cooperation with the author, sculptor Ana Divković, we created a display of the motif detailed enough to show an entire town within a 1.99 mm diameter, yet technically feasible.
Through a special treatment, we created the smallest die for the smallest coin. The motif was engraved using Acsys' most advanced Femto laser and their "pulse forging" technology and the smallest coin was minted on the modern automated Sack & Kiesselbach press. In case of such small dimensions, there is little space for material flow.
Therefore, adjusting the blanks for minting gave us an adequate void filing, enabling the final print. Lastly, the coins were minted one by one. After minting, the print was controlled in detail using the microscope.
---
Damir Bolta, President of the Management Board
of the Croatian Mint
---
"Preparation for euro coins production forced Croatian Mint to focus all strength on euro.
As a final memento, before entering the large family of the euro zone community, to proudly mark the change of currency, Croatian Mint managed to produce the smallest numismatic coin in the world:
1.99 mm in diameter, 0.05 g in weight, a 1 kuna gold coin that represents Hum, known as the smallest city in the world. "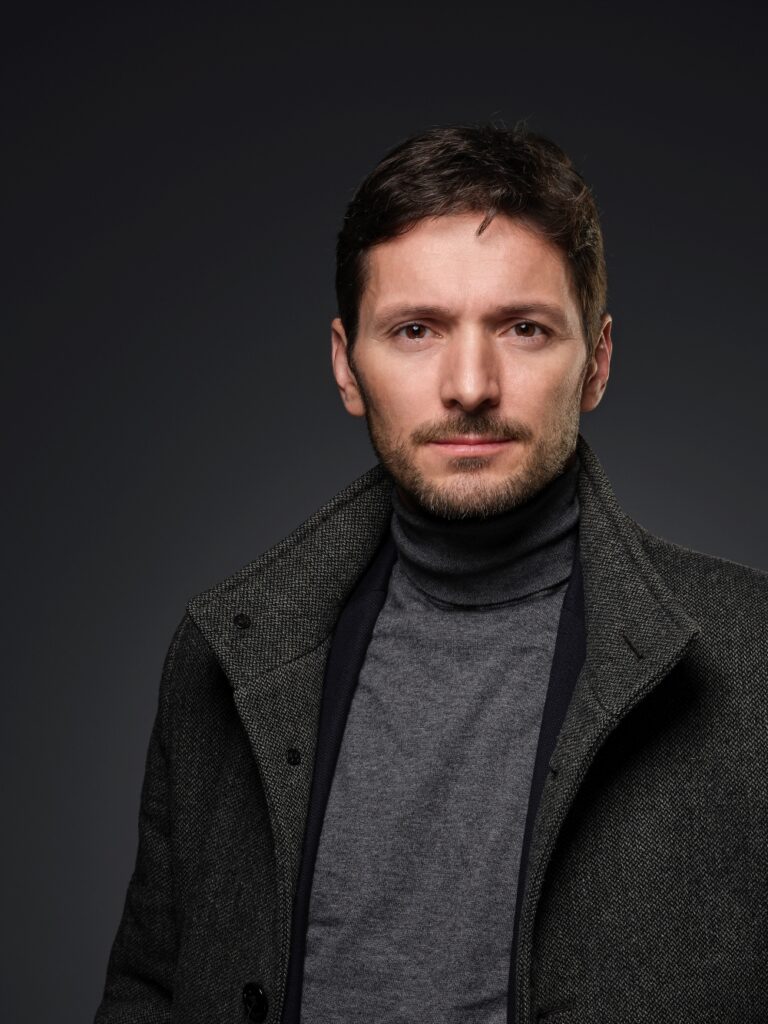 Damir Bolta
---
Ana Divković, sculptor, author of the Hum coin
---
"The starting point was reducing the motif almost to a tiny yet readable sign. The obverse shows the door handle of the entrance door to the city of Hum, in the form of the boškarin ox head, since the handle indeed is shaped in this way.
On the reverse, I dared to place the entire city to show how tiny it is. I relied on the arts and crafts of the masters at the Mint in developing this design, because Croatia is a small country of very skilful people."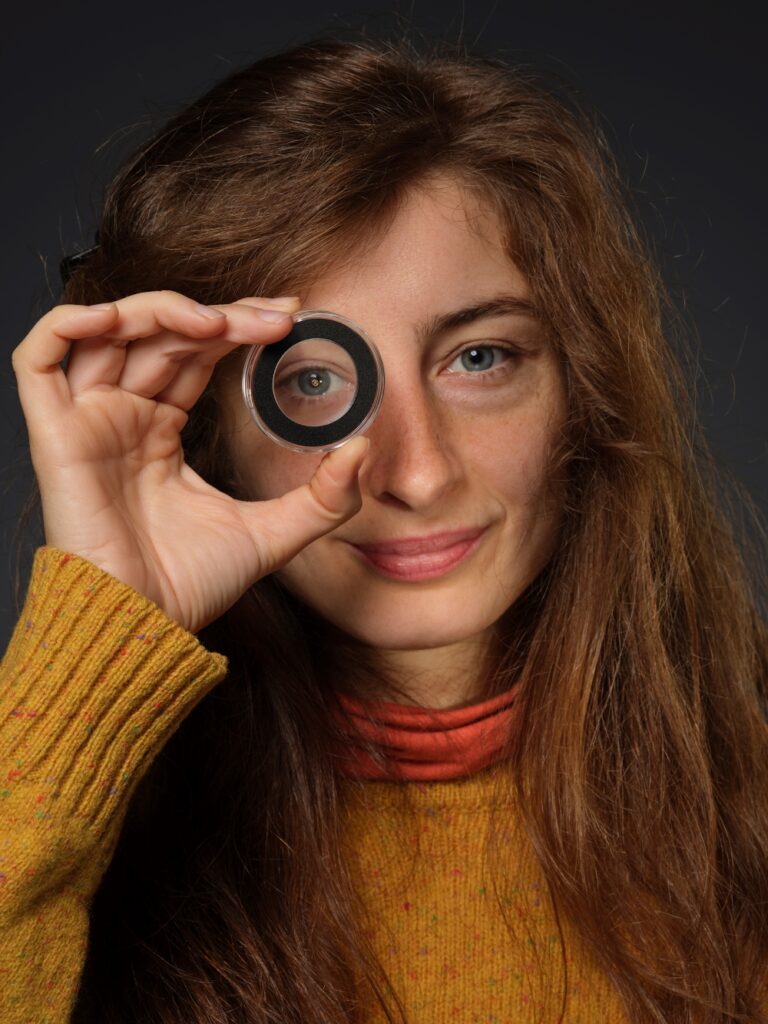 Ana Divković
---
Nikola Vudrag, sculptor, author of the Višnjan coin
---
" The greatest challenges in designing this coin were the ones invisible to the eye; the reflections of the edges of houses and the boškarin ox muscles on the reverse, which were sensed rather than seen when crafting the cast model. The most difficult of all tasks was hiding the tiny telescope within the observatory window on the obverse. Since not all stars are always visible with the naked eye, the telescope within the observatory window is also perhaps not easily seen, yet it is there, like an eye looking out into space, looking out on us."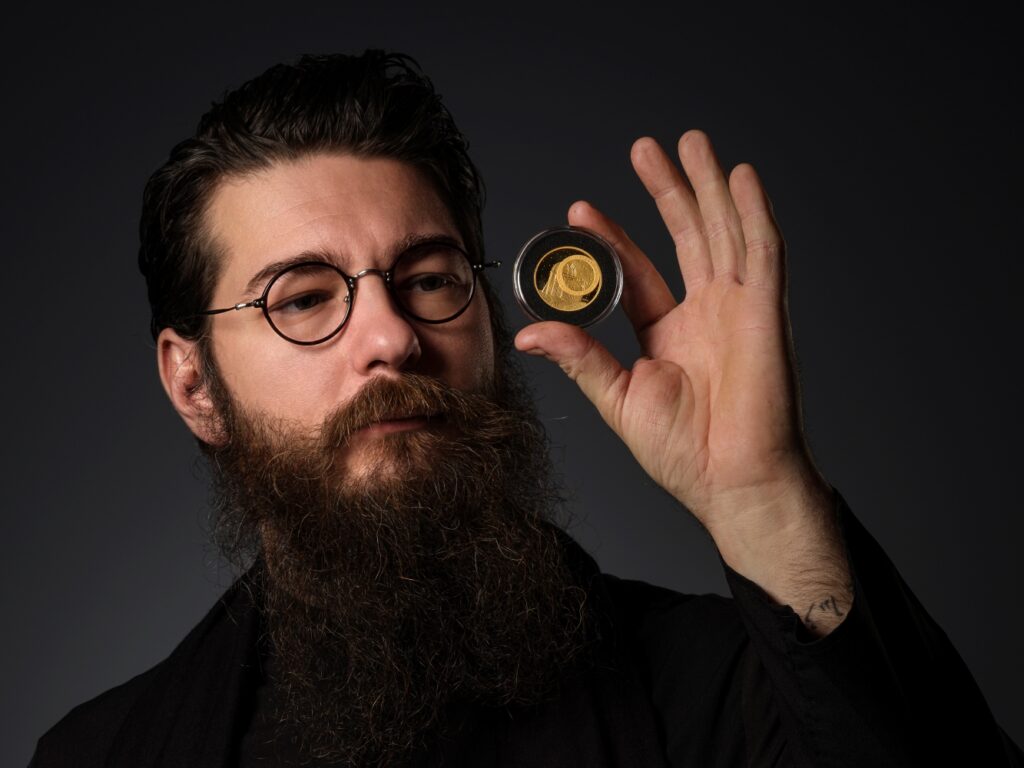 Sources: Bank of Croatia and NUMISMAG