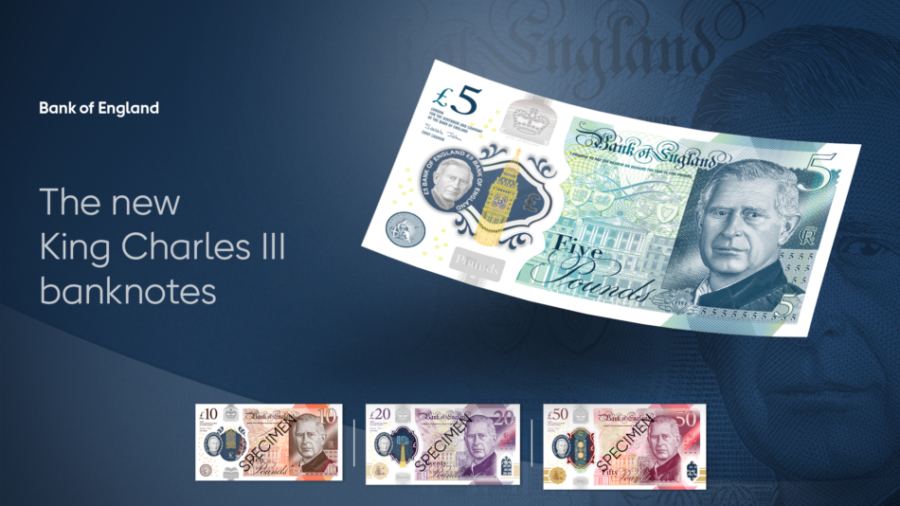 Bank of England: New banknotes with Charles III portrait unveiled
The Bank of England today unveiled the design of the King Charles III banknotes. The King's portrait will appear on all four polymer bills (£5, £10, £20 and £50). The King's image will appear on the front of the bills, as well as in the clear security window. However, the back of each bill remains unchanged. These bills have the same security features as the existing bills with the portrait of Her Majesty Elizabeth II. The new bills are expected to be put into circulation sometime in 2024.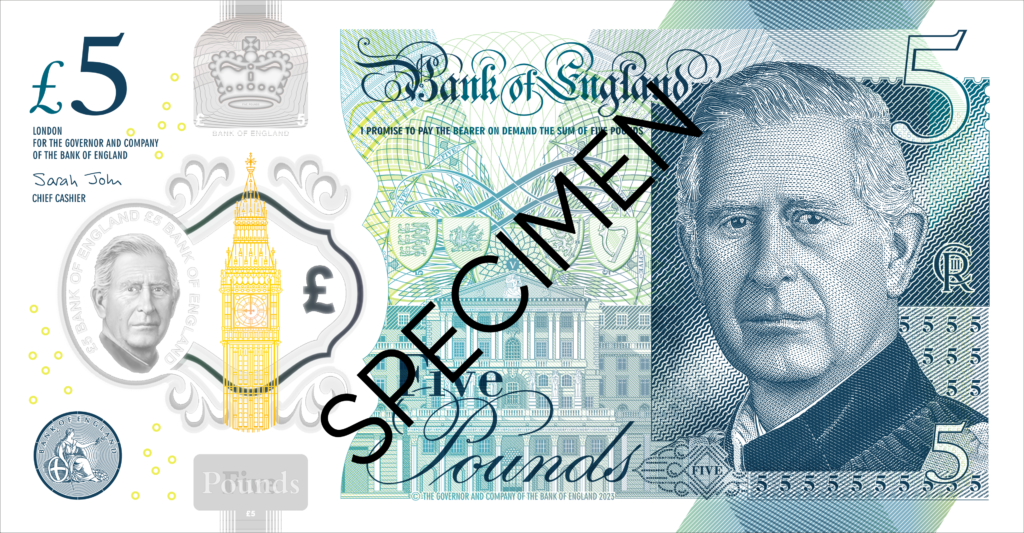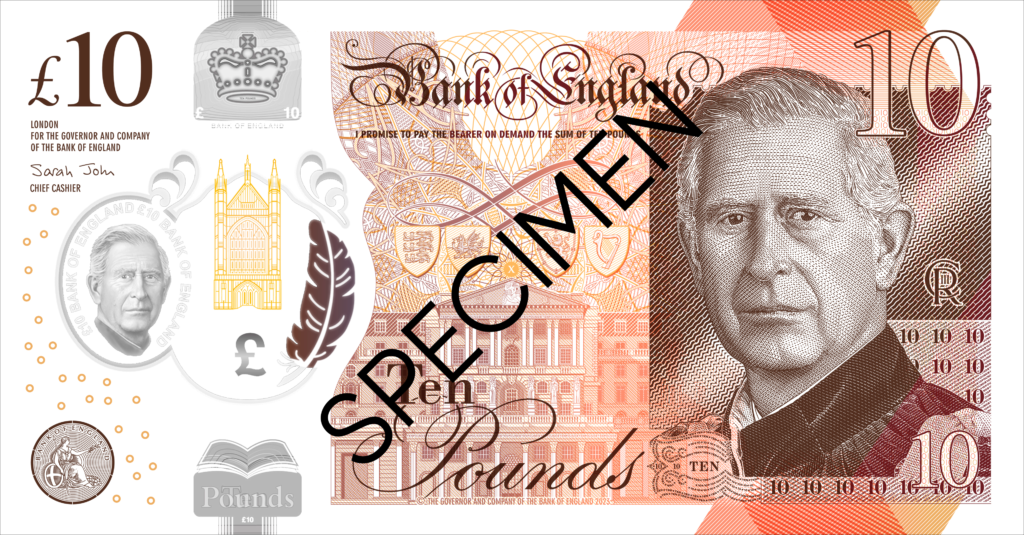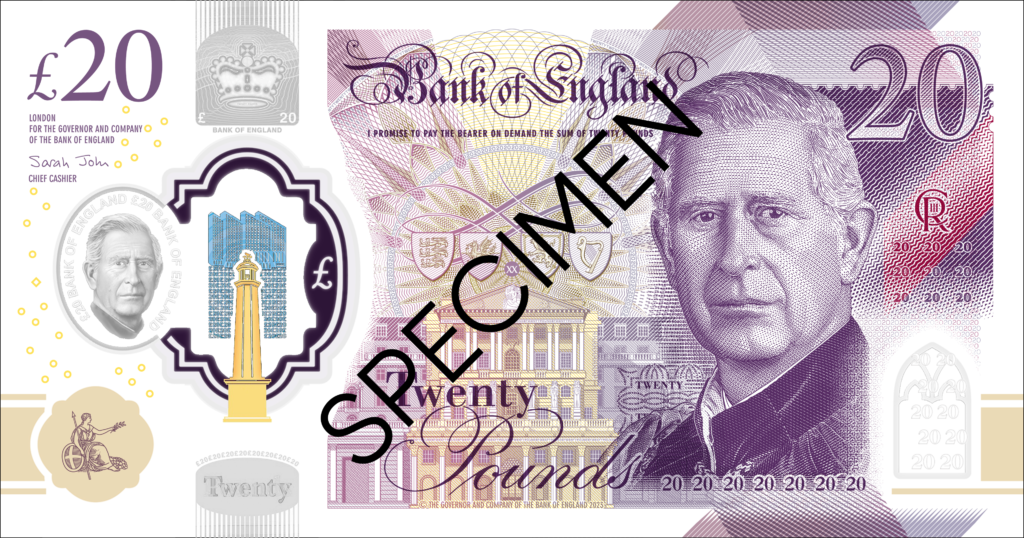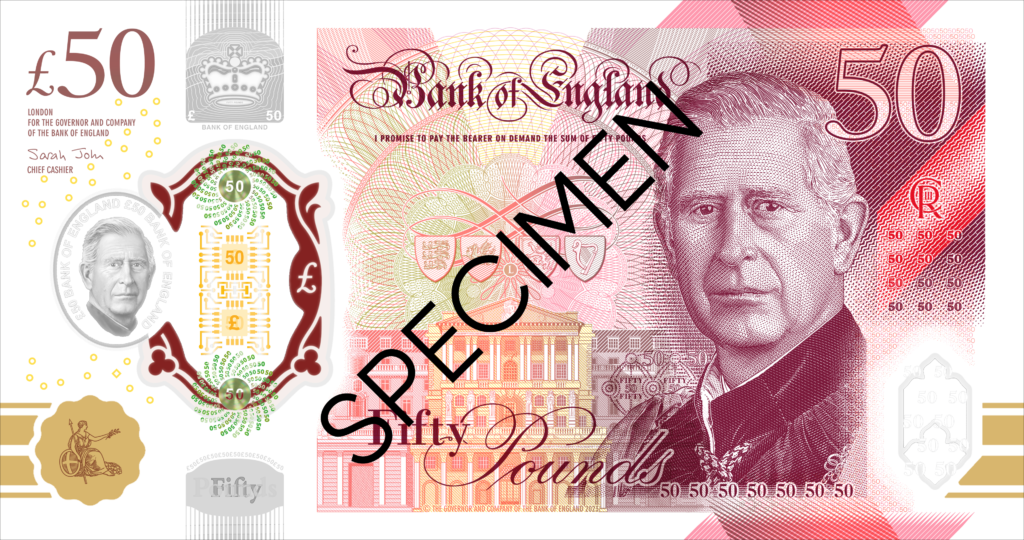 All polymer bills bearing the portrait of Her Majesty Queen Elizabeth II are still legal tender and may continue to be used as usual.
In accordance with instructions from the Royal Household, in order to minimize the environmental and financial impact of this change, new bills will only be printed to replace worn bills and to meet any overall increase in demand for bills. Bills bearing the portrait of Her Majesty Queen Elizabeth II and King Charles III will therefore circulate together, until the bills with the portrait of Queen Elizabeth II are withdrawn due to natural wear.
BoE Governor Andrew Bailey said: "I am very proud that the Bank is unveiling the design of its new banknotes, which will feature the portrait of King Charles III. This is an important moment, as King Charles III is the second monarch to appear on our bills. People will be able to use these new bills in 2024.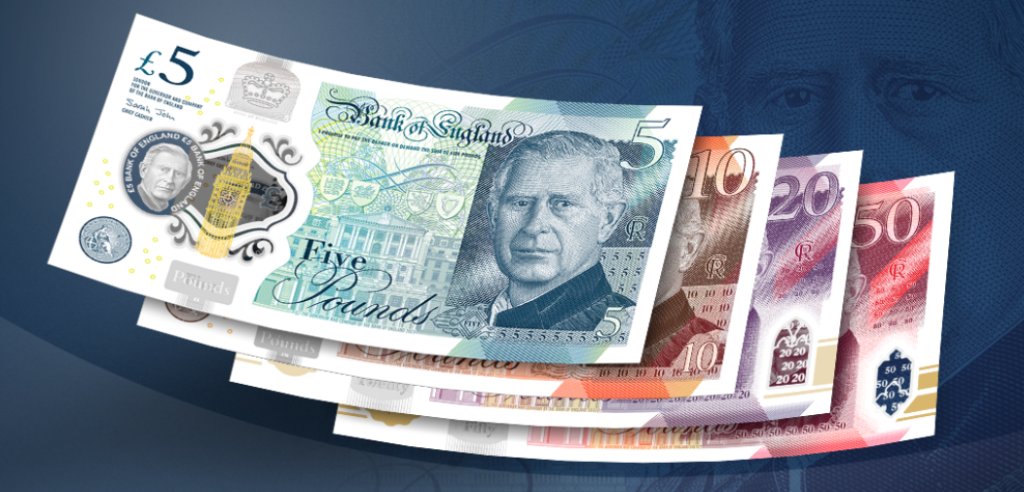 Sources: BoE (Bank of England) and NUMISMAG.