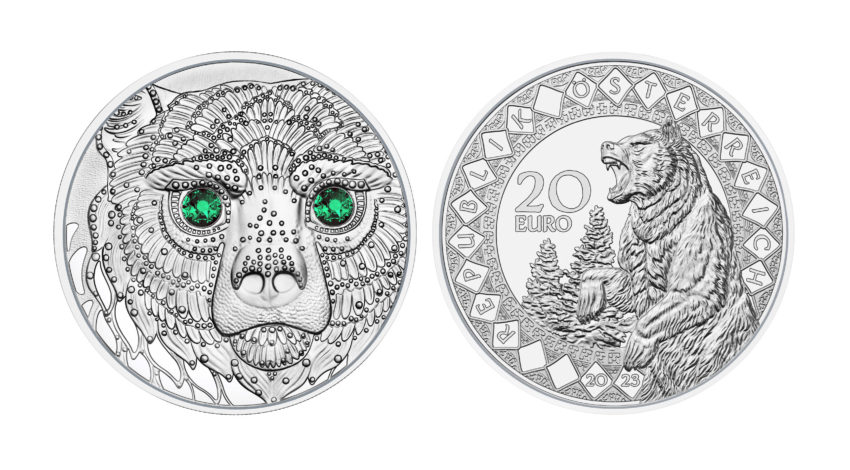 20 euro silver coin "America – The Healing Power of the Bear"
For the indigenous people of North America, who nowadays refer to themselves as Native Americans or First Nations, a bear was not just a bear – it was considered a supernatural being and viewed with a mixture of awe and fear. In Native American mythology, great strength and healing powers were attributed to the bear. In some legends, bears instructed humans in medicine and herbalism and there are even stories in which bears change their shape to live unrecognised among humans.
On the coin's obverse a snarling bear stands upright against a forest background. The image is framed by an ornament reminiscent of Native American handicraft.
The reverse features a stylised bear head in close-up looking directly at the viewer through emerald-green eyes made of crystals by Swarovski®. The bear's gaze and facial expression express calmness, self-assurance and imperturbability.
Minted to a maximum of 30,000 pieces in Proof quality only, each 20 euro silver coin (925 Ag, 2/3 ounce) comes in a case with a numbered certificate of authenticity.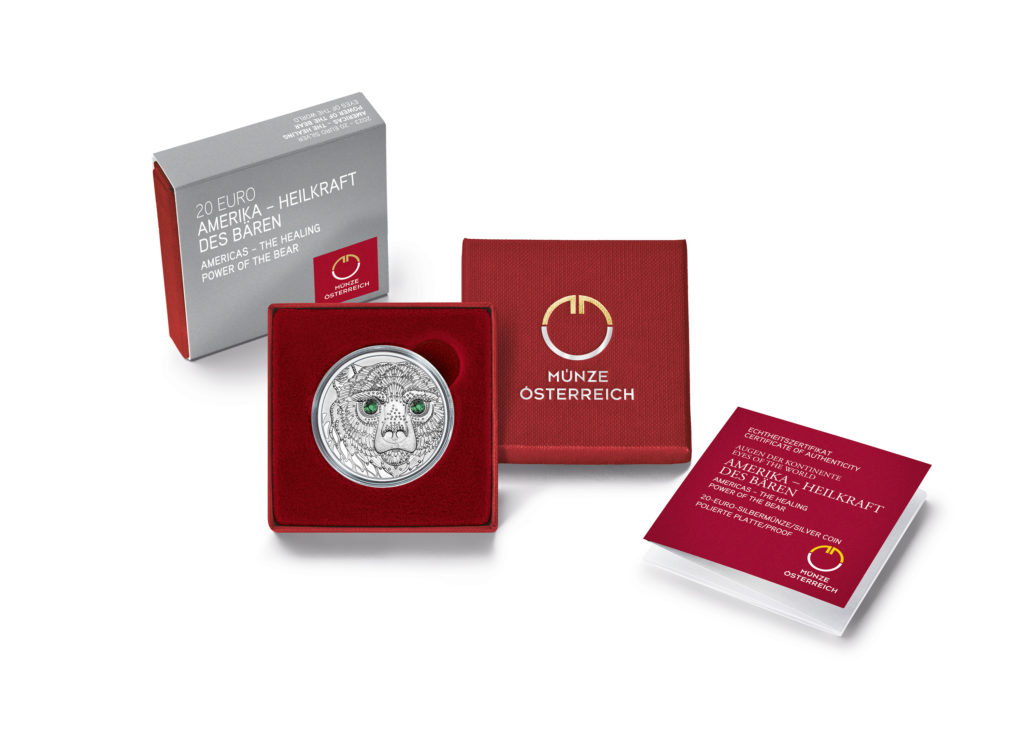 Sources: Austrian Mint and NUMISMAG.