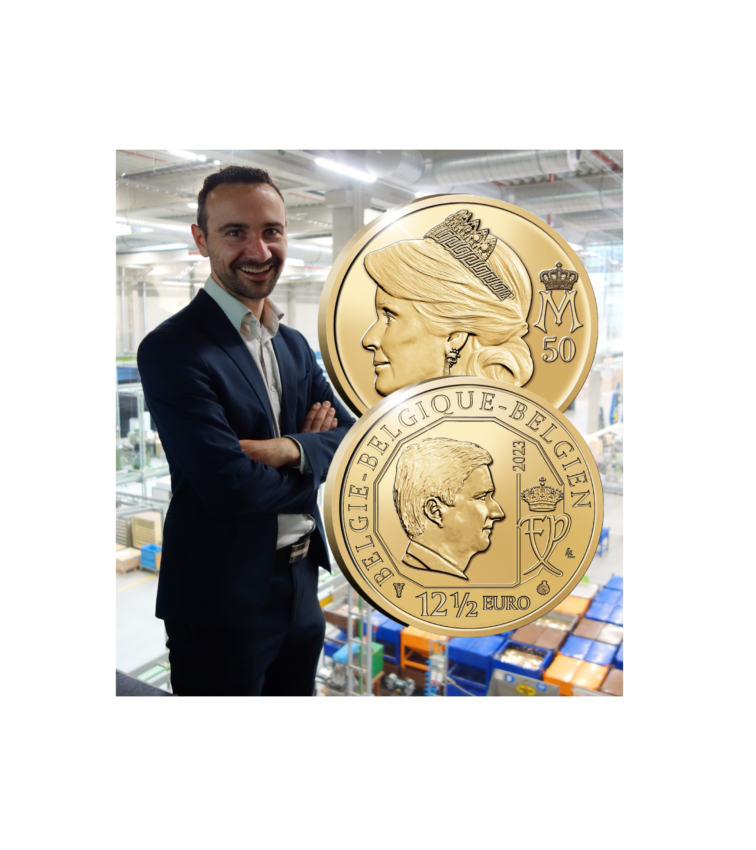 2023 numismatic program from BELGIUM
Last update 01/27/2023 – Royal Mint of Belgium is proud to present the 2023 annual program of the Royal Belgian Mint. The role of the MRB is to carefully choose the themes of these coins. This year promises to be a year of diverse and surprising commemorations. Indeed, Belgium has a number of specific celebrations this year. At the end of the article, you will find circulation coins mintages for years 2020 to 2022.
The theme of the 2 Euro commemorative coin will be officially announced later, but it is being researched by the art department. In addition, there are many other events to celebrate! Think of the "Cycling Experience in Belgium" and the Belgian festival culture, the FDC 2023 set dedicated to the city of Eupen and, of course, the Proof Belgium set.
The reverse side of the silver and gold coins will bear the portrait of King Philip. The other collector coins will keep the traditional reverse.
The official issues ordered by the Royal Belgian Mint bear the mark of the Mint Commissioner, combined with that of the Mint (Royal Netherlands Mint) in Utrecht.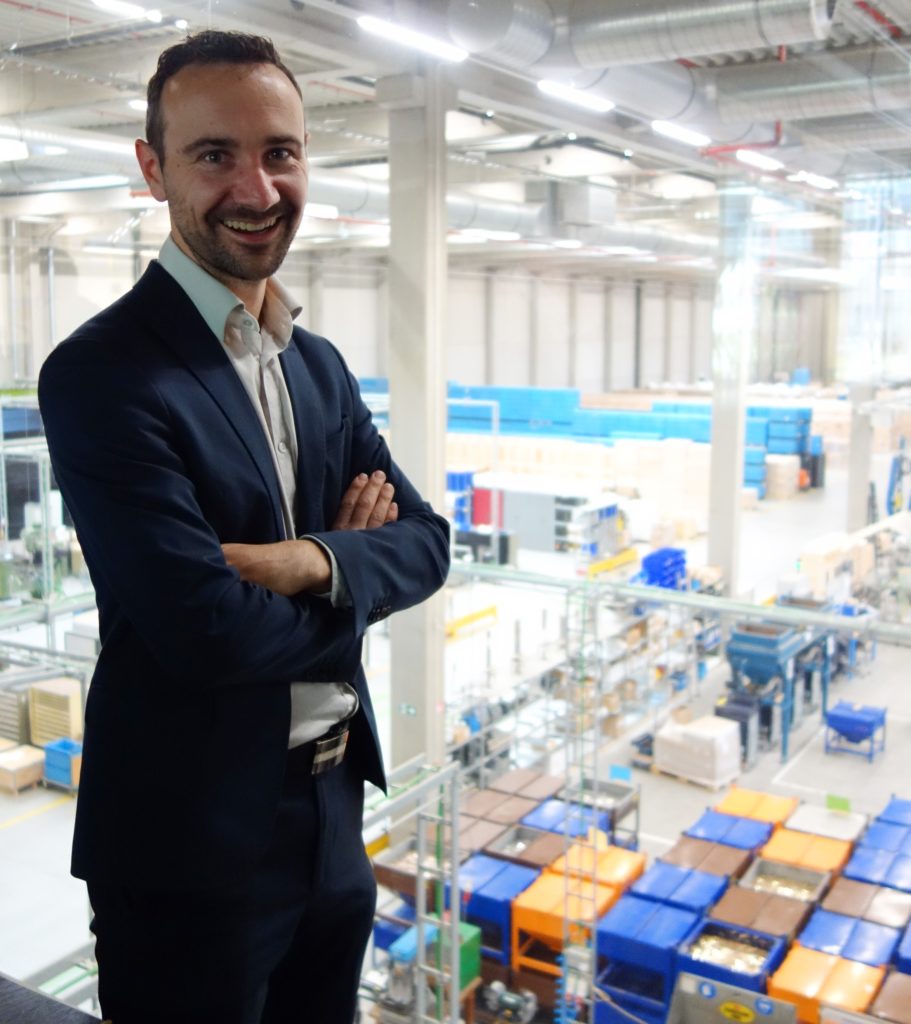 GIOVANNI VAN DE VELDE – new Mintmaster from Belgium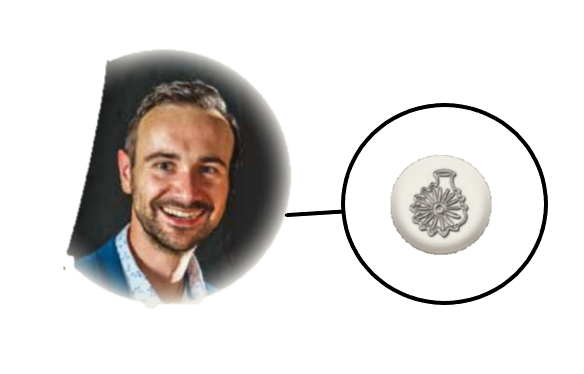 New mintmaster's mark
The first Belgian commemorative coin of 2023, a 12 ½ euro gold coin, was dedicated entirely to the 50th birthday of Queen Mathilde. This gold coin is a tribute on the occasion of Queen Mathilde's 50th birthday.
The Royal Mint of Belgium is issuing a 12½ euro coin struck in the purest gold and in the highest quality Proof (PP).
The obverse shows a jubilant portrait of Queen Mathilde in left profile, on the right her monogram with the number "50" and the initials IB by designer Iris Bruijns below.
On the reverse, for the first time on a commemorative gold coin, the portrait of King Philip, the face value and the trilingual indication of the country appear.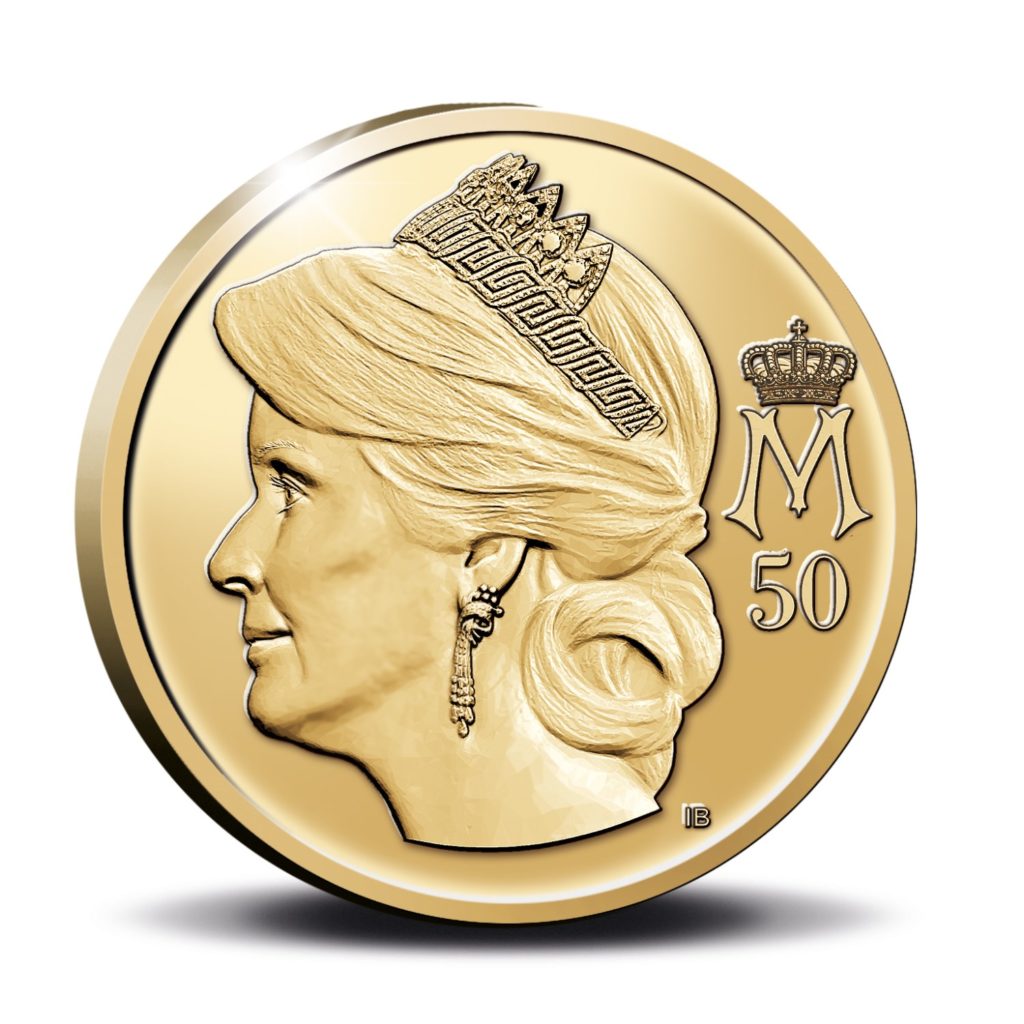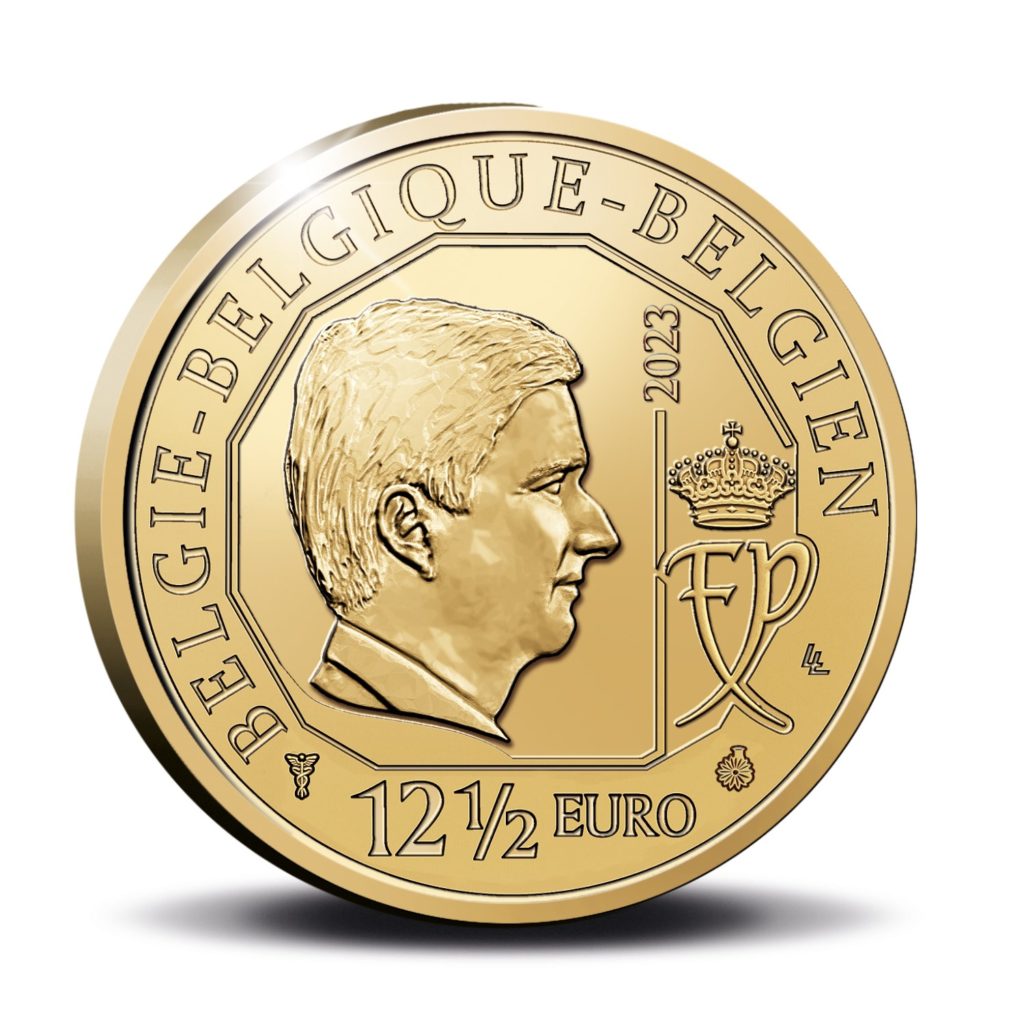 Material: Gold
Fineness: 999/1000
Weight: 1,25 g
Diameter: 14 mm
Condition: proof
Mintage: 2.500 coins
Designer: Iris Bruijns
Royal Mint of Belgium unveiled the 2023 Berlin World Money Fair BU set dedicated to a belgian dish, the kibbles ("croquettes").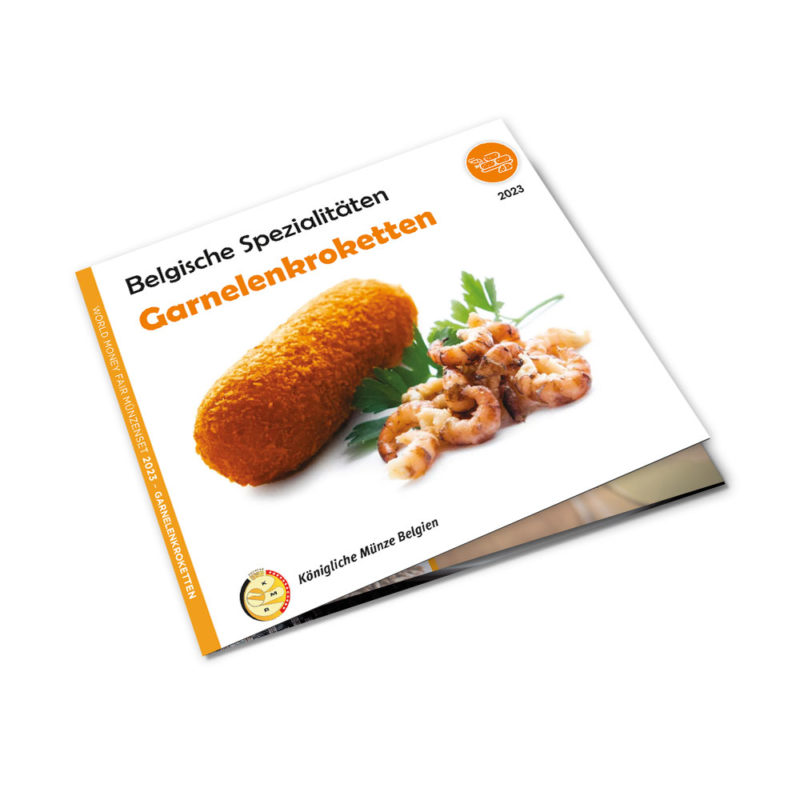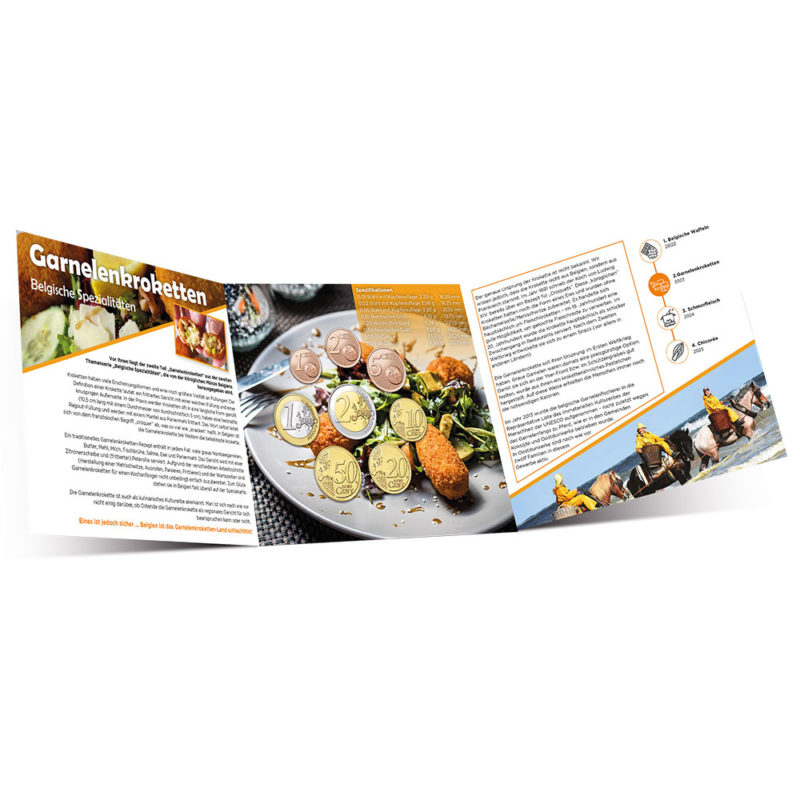 Royal Mint of Belgium communicates the following mintages for circulation coins for years 2020 to 2022:

Sources: Royal Mint of Belgium and NUMISMAG.