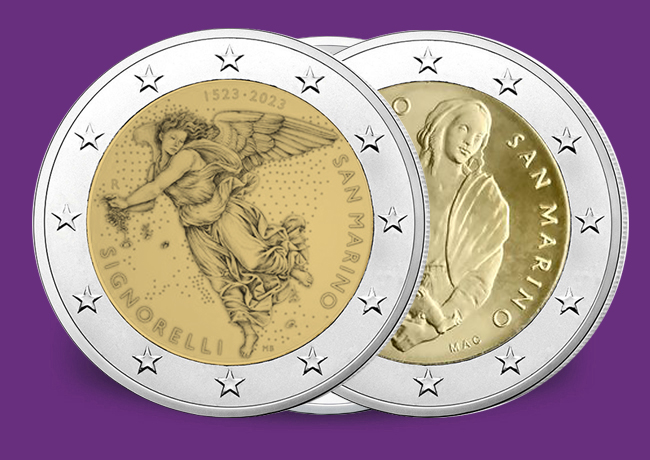 2023 €2 commemorative coins from SAINT MARIN
The San Marino Mint has unveiled the designs of the two 2023 commemorative 2 euro coins. The first one is about the commemoration of the death of Perugino. Pietro di Cristoforo Vannucci, known as Perugino (il Perugino), born around 1448 in Città della Pieve, near Perugia in the Papal States. He died in 1523 in Fontignano (frazione of Perugia). He was an Italian Renaissance painter belonging to the Umbrian school and was one of the masters of Raphael. He painted mainly religious pictures, multiplying elegant Madonnas and melancholic angels.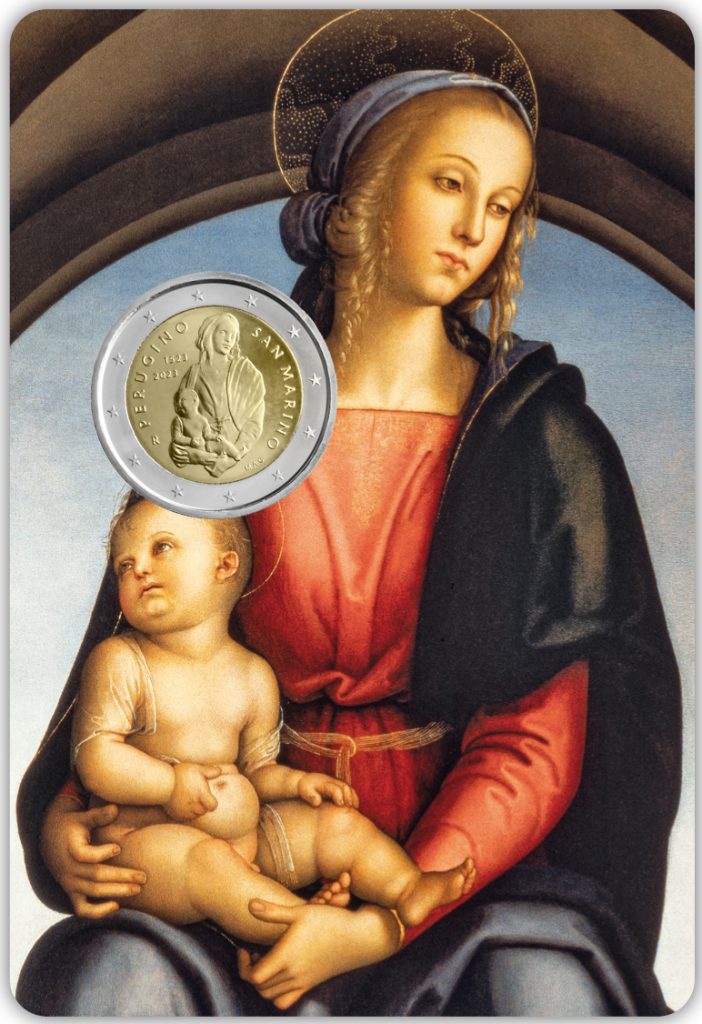 The second piece concerns the 500th anniversary of the death of Luca Signorelli, born Luca d'Egidio di Ventura, sometimes called Luca da Cortona, born in Cortona around 1450. He died in the same city on October 16, 1523. He was an Italian painter of the Florentine school.
SAINT MARIN
€2 commemorative 2023
500th anniversary of the death of Perugino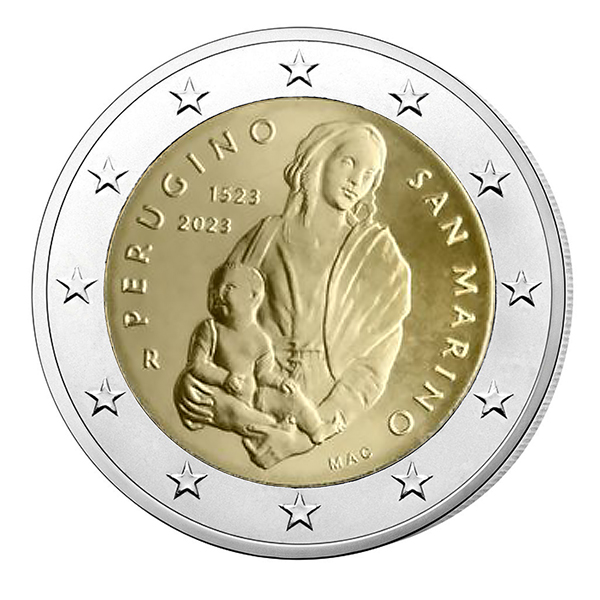 ---
mintage : 56.000 BU coins
Delivered in a coincard
Broadcasts on April 27
---
€2 euro commemorative  2023
500th anniversary of the death of Luca Signorelli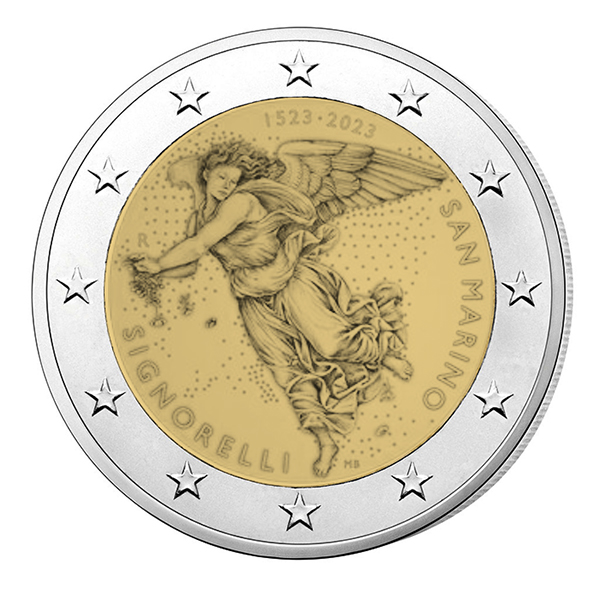 ---
mintage : 56.000 BU coins
Delivered in a coincard
---
Sources : UFN SAN MARINO – NUMISMAG©