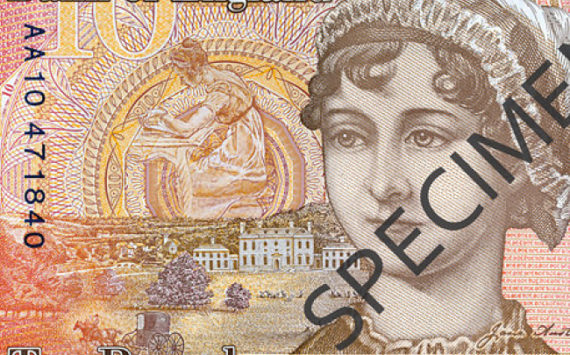 2017 New english polymer 10 pounds banknotes – Jane AUSTEN
The new 10 pounds polymere banknote bearing the vignette of Jane Austen,
has been presented by the Bank of England on July 18th, day of the death bicentenary of the novelist. She passed away on 1817, July 18th.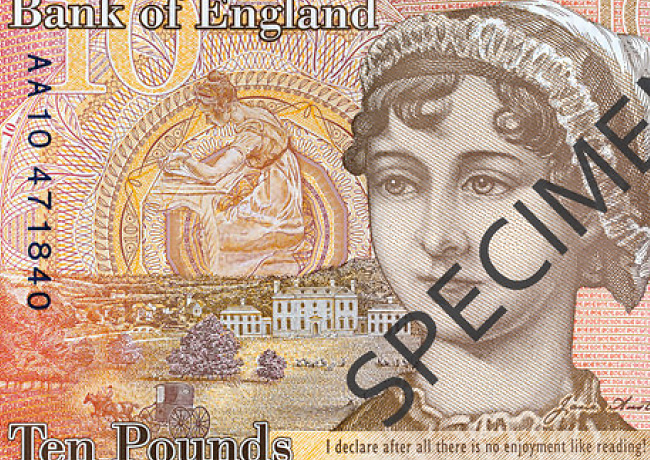 2017 New 10 pounds polymer Banknote – Jane AUSTEN
Source: Bank of England.