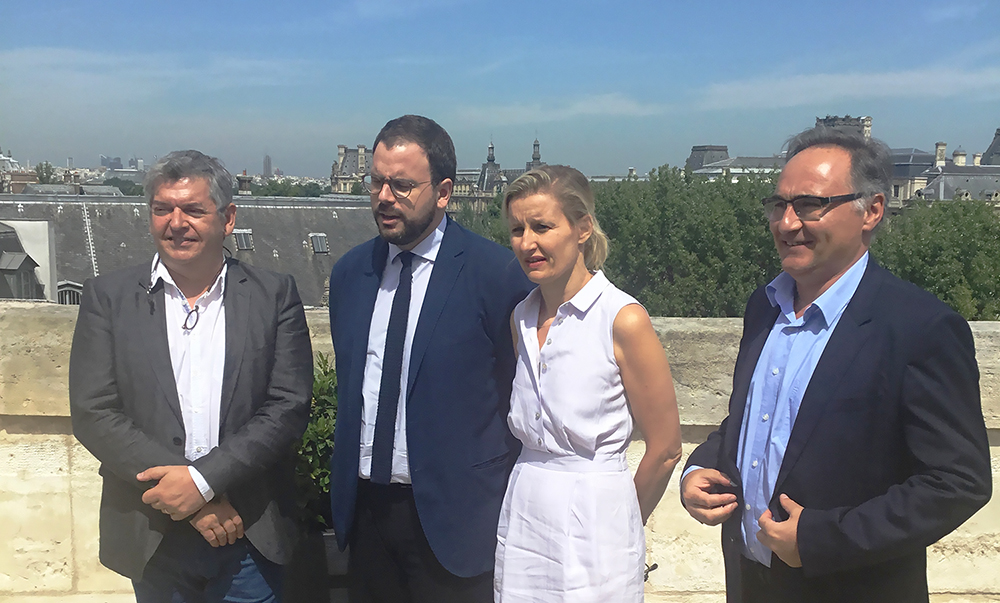 A new french mintmaster, for new challenges
Aurélien Rousseau, 41 years old, is the new chairman of Monnaie de Paris since 2017 April 1st. He was before Prime Minister Bernard CAZENEUVE advisor for social topics. Professor and graduate of the ENA (Ecole Nationale d'Administration), mister ROUSSEAU also worked during several years within the mayor of Paris cabinet.
He takes over Monnaie de Paris, which employs about 500 employees and carries out a global turnover of  €140 million. In 2016, the french mint also carried out a €6 million profit.
A few challenges will have to be raised in the next five years by the new "Conti gate" leader.
First of all, the public corporation has to deal with with a recurring fall of the government orders as of circulation coins. The possible stop of 1 and 2 cents coins production won't help the french mint to increase its results. After Finland, Belgium, Ireland and the Netherlands, Italy plans to put an end to the production of these two small facial values, beginning of 2018 fiscal year (cf article NUMISMAG, "Swan song for the coins of 1 and 2 hundreds in Italy in 2018"). It is the first large country of the euro zone that takes this decision. However these two values constitute the highest part of circulation coins struck , since euro changeover in France, at PESSAC facility (french mint facility).
Moreover, former chairman of Monnaie de Paris had not managed to make pass his idea of a €5 circulation coin dedicated to €5 banknote replacement. That could be a way out to the stop of 1 and 2 cents coins strike. Maybe Mister ROUSSEAU will be more successfull and will make adopt this idea. There is no doubt that in this fight, Monnaie de Paris may count on the support of other european mints, such as german mints.
Numismatics world knows a change with the increasing success of bullions coins. The Austrian mint realizes nearly a billion euro turnover with  sales of  "Vienna Orchestra" gold and silver coins . Royal Mint, the US Mint, the Mint of Canada or  the australian Mint made sales hits of bullion coins during 2016 fiscal year. For much of investors, the bullion coins is a hoarding instrument which marks also a strong distrust towards the banking system. However, at time, Monnaie de Paris is completely out of this market. During the july 2017 meeting for 2018 minting program introducing, the mint director confirmed that Monnaie de Paris still does not want to get involved in this market.
The market of the euro collection is in noticeable decrease since 2011. In  the traditional numismatics area, the effects of 2008 financial crisis were late felt, three years after crisis. A new dynamics must be found around the collection headlight in euro collection: €2 commemorative coins.
C. BEAUX, former CEO of french mint, strongly developed the circulations coins strike activity  for non-european zone states, such as Saudi Arabia. The french mint even struck euro coins for other european states of the euro zone, such as Malta or Luxembourg. Belgian mint will be out of business in 2018. This opens a market on which Monnaie de Paris may take position.
Lastly, the french mint mutation into a limited company with public stockholder is a file that the new chairman of Monnaie de Paris did find on his desk on his arrival.
To sum it up, they are many challenges or opportunities to raise during its mandate for the new leader of one of the oldest french institutions, Monnaie de Paris.
Source: NUMISMAG.