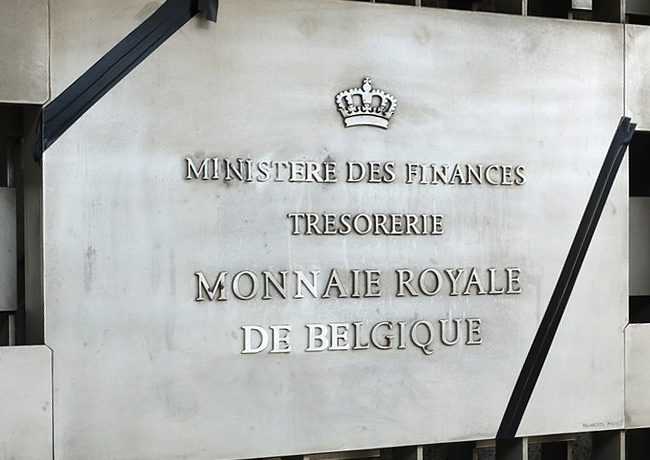 Mint of Belgium will close january the 1st 2018
The Belgian Mint (MRB), or at least its workshop, will close down on January 1st, 2018. It is not known yet if there will remain some administrative services of the Mint. For sure it will be necessary to order the future minting programs to external subcontrators.
Belgian central administration board assured Mint unions that no one of the Mint staff will be fired but will get a job in another service of  Belgium economy Ministery. This closing should result in no measurement of dry dismissal.
This closing of the MRB workshop  is guided by economic imperatives of profitability. For a long time the European Commission seeks to rationalize the production euro coins. The national central banks set up a system of transfers of surplus stocks between them. The number of coins put into circulation goes from 770 million in 2001 to 65 millions in 2015. The "cash payment system" less and less needs coins, in front of the successgrowing of the dematerialized means of payment.
This closing of the workshop should allow an annual saving of €2.1 million at the Belgian State.
However, it generates a regret and an interrogation concerning its symbolic.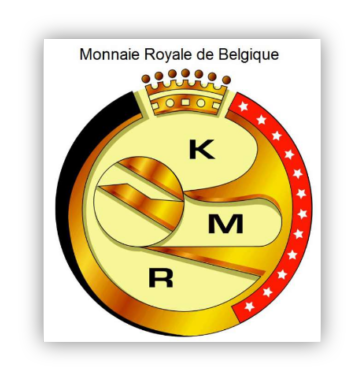 A regret, first of all, because Mint of Belgium did not strike coins only for Belgium. This closing end a chapter of the history of world coin striking.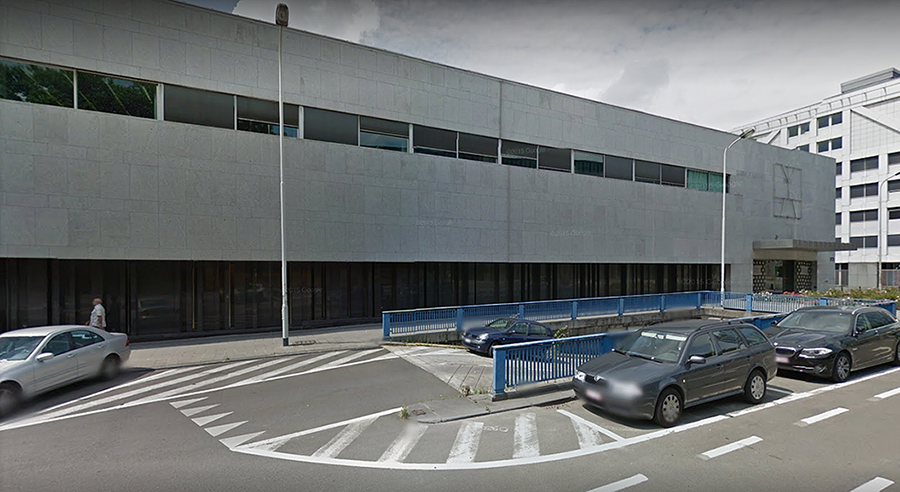 Royal Mint of Belgium, Boulevard Pachéco 32,  Bruxelles

Indeed, the Currency of Belgium struck coins in its recent history, between 1785 and 2013, for more than 23 countries. It did for european countries such as Luxembourg (before the euro changeover) but even more exotic countries like Peru or Haiti. France was also a customer of the Belgian mint and get supplied in blanks and struck coins in late 30's (50 centimes MORLON 1937 – 5 francs Bazor 1939).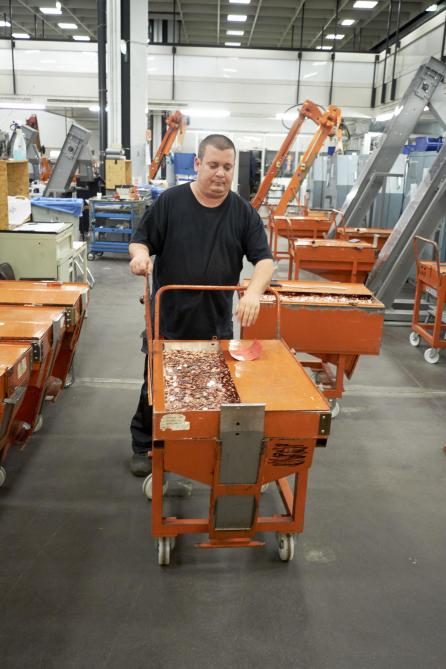 Atelier de la Monnaie de BELGIQUE 
This closing creates also an interrogation concerning symbolic of this decision. Is a state that closes striking facilities, still a sovereign state. It will be objected to us that the various Belgian mintmarks will remain and will be struck on coins delivered by subcontractors intervening instead of the Mint of Belgium.
Moreover other European States such as Malta or Cyprus do not have their own Mint workshop. Admittedly, but these countries did never have one and will never have one due to the cost of such an industrial asset.
But the case of Lituania, last country entered into the euro zone and having made euro changeover. This country is independent since 1991. It obtained very quickly a mint, following its independence. That correctly translated an assertion of national sovereignty by the local authorities. A national mint remains a physical sign of sovereignty, and is most tangible.
The interrogation also relates to the future of one of the Mint of Belgium engravers, LUCK LUICKX.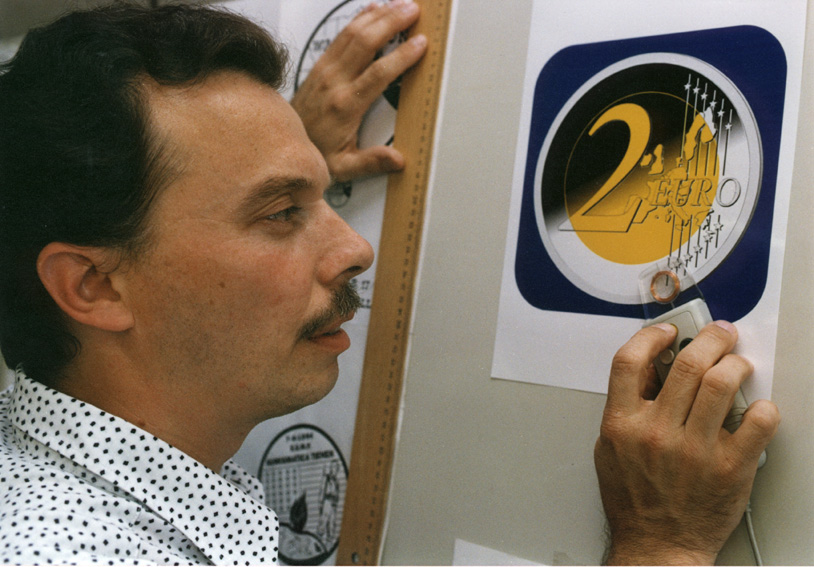 LUC LUYCKX, père de la face commune des pièces euro circulantes
Indeed, it is not any engraver. Each European carries on him at least a coin engraved, partly, by him. It is indeed its drawing which was retained for the common side of all the circulating euro coins, since 1999 (first yearmint of circulating euros coins). One of the fathers of the euro coins is loosing his job for economic reasons… All is said!
Source: NUMISMAG.
Bibliography:
Koninglijke Munt Van Belgie – Buitenlandse Muntslag in Brussel (1785-2013) van Didier Vanoverbeek – éditions KMB.
Centralbanking.com