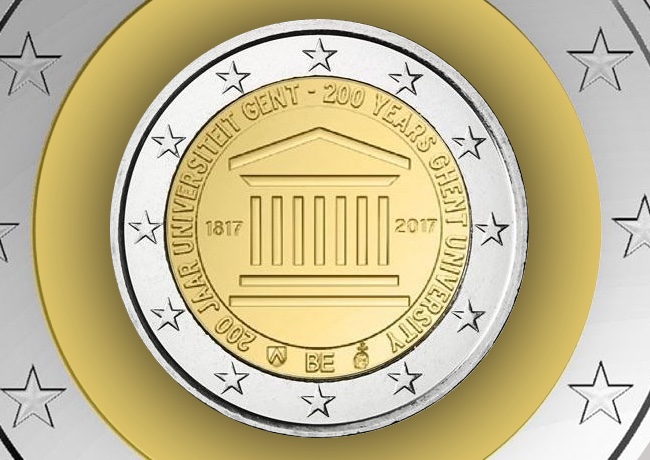 2017 €2 commemorative coin from BELGIUM – GAND UNIVERSITY and end of Belgian mint worshop
The Belgian mint strikes its last commemorative coin issue before closing its doors. This coin was struck Thursday, September 28 and is dedicated to the 200 year anniversary of GAND University. The circulating coins will be struck at the beginning of November 2017. The Belgian mint strikes until now 40 million coins per year.
Subject of commemoration: 200e birthday of the university of GAND
On the obverse of coin is engraved the logo of the university of GAND, with the dates 1817-2017 in lower part, surrounded of  the sentence "200 JAAR UNIVERSITEIT RACE — 200 YEARS GHENT UNIVERSITY" and of the issuing country indication (BE for Belgium). The Belgian mintmark, a helmeted head of the archangel Michel, as well as the mintmaster mark, the armorial bearings  of Herzele city, are located respectively on the right and on the left of issuing country indication.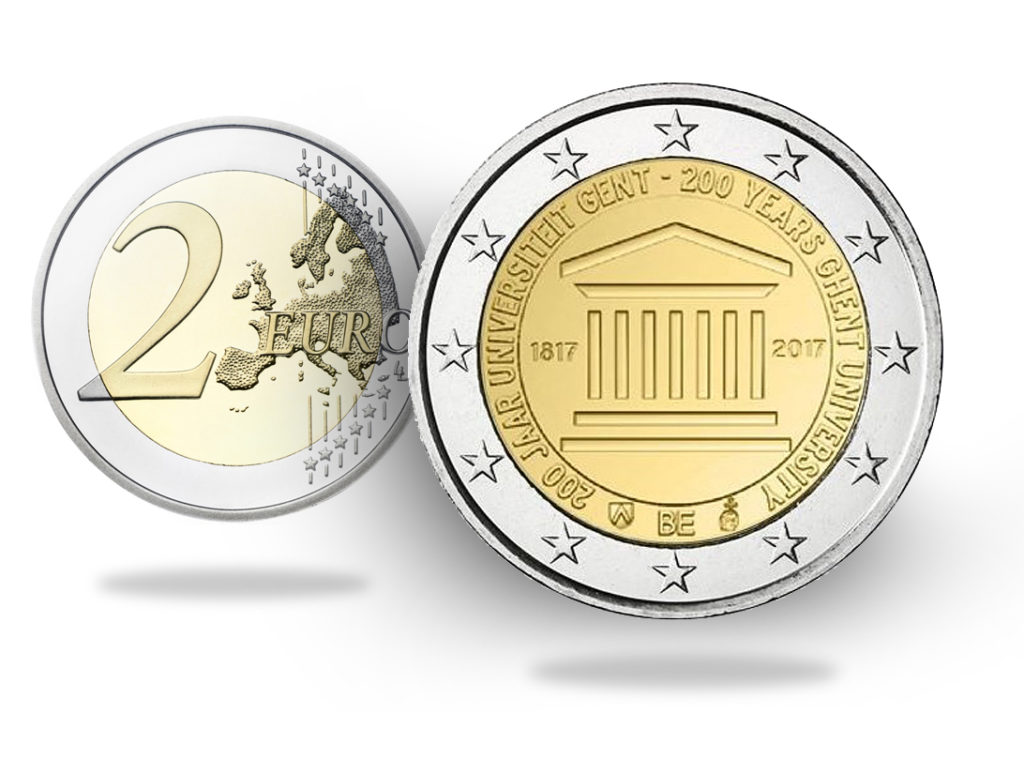 On the external ring of the coin  are represented 12 stars of the European flag.
---
Mintage:  200,000 coins
---
Issuing Day: September 2017
---
Other post :
Mint of Belgium will close january the 1st 2018
Source: Numismag and Royal Mint of Belgium