2018 HARRY POTTER "MIRROR COIN" struck by dutch Mint
The Royal Dutch Mint presented this week its last numismatic issue "Harry Potter – Mirror Coin", a medal inspired by the Hero of fantasy Novel.
Harry Potter is a series of fantasy novels written by British author J. K. Rowling. The novels chronicle the lives of a young wizard, Harry Potter, and his friends Hermione Granger and Ron Weasley. They are all students at Hogwarts School of Witchcraft and Wizardry.
The main story arc concerns Harry's struggle against Lord Voldemort, a dark wizard who intends to become immortal, overthrow the wizard governing body known as the Ministry of Magic, and subjugate all wizards and Muggles (non-magical people).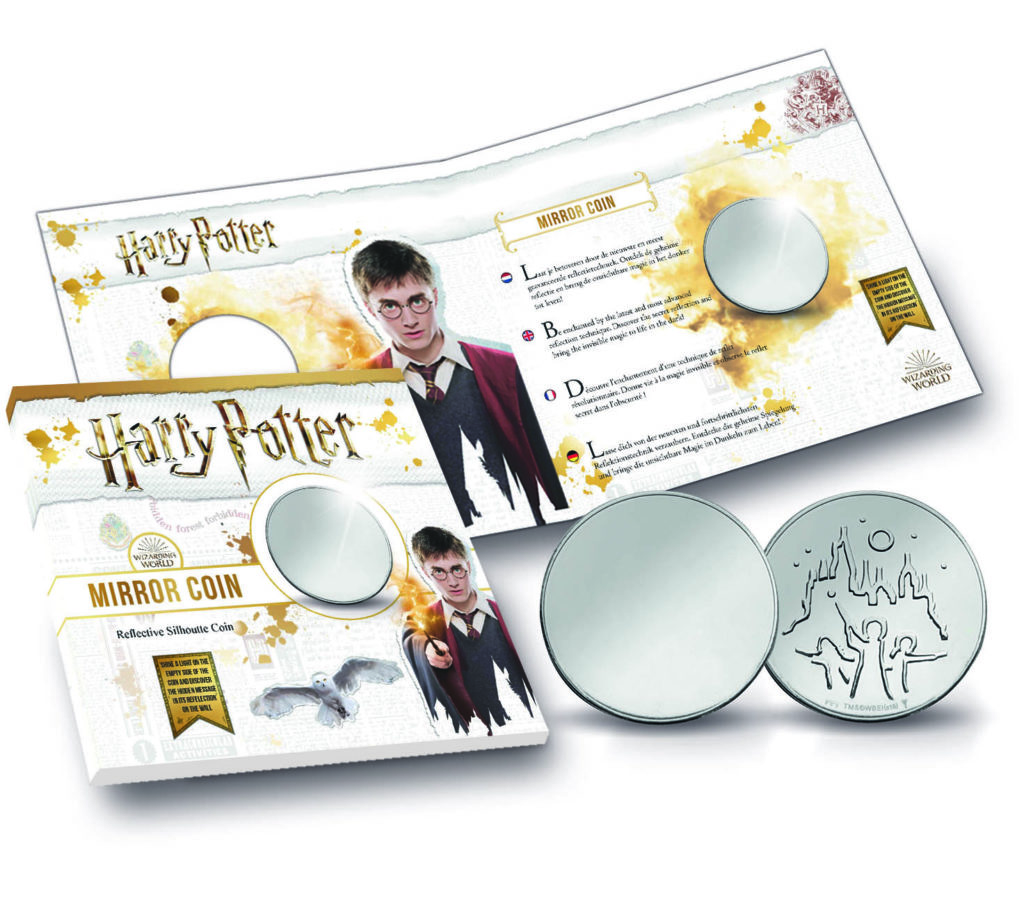 This numismatics issue is a unique collaboration between the Royal Dutch Mint and Warner Bros
for the first edition 'Mirror Coin',  a "Toy and collector's" item.
The medal has been strictly checked and approved by J.K. Rowling, exclusively for the Royal Dutch Mint
The Royal Dutch Mint has concluded a distribution agreement with MDM (German numismatic dealer and retailer).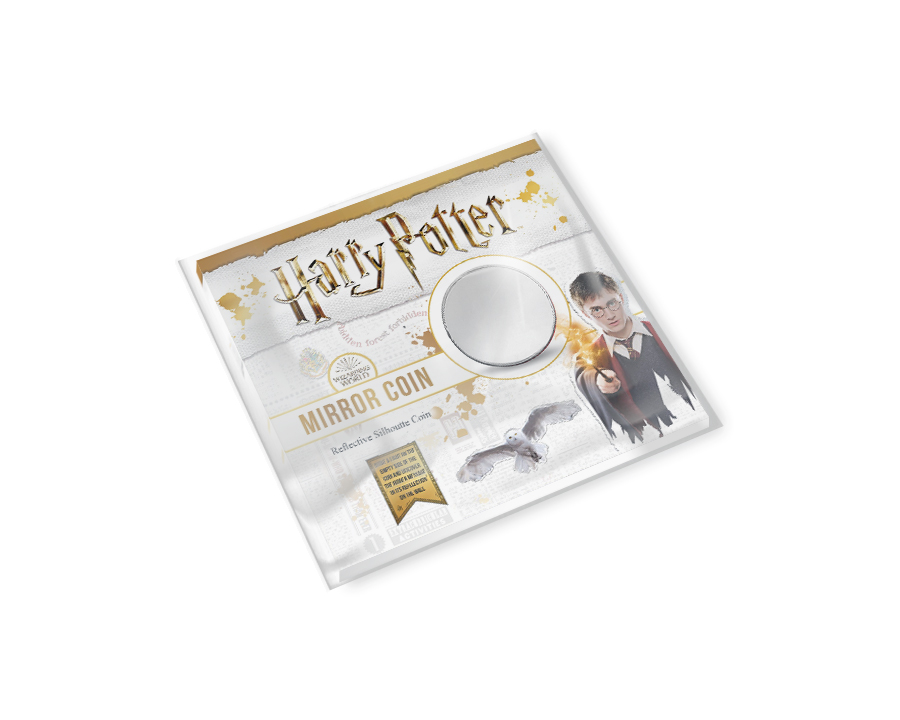 Check out the video of the innovative reflection technique here!
---
Description of the Medal:
---
Front side – It is an empty side which, to discover the reflection, you have to shine a light on. When you shine a light from, for example your mobile phone, the image of the Hogwarts Castle reveals itself in the reflection of the light beam.
Backside – The back side of the 'Mirror Coin' shows the Hogwarts Castle with the characters Harry Potter, Hermione and Ron Weasley. This will appear on the wall when you shine a light on the empty side of the Harry Potter 'Mirror Coin'.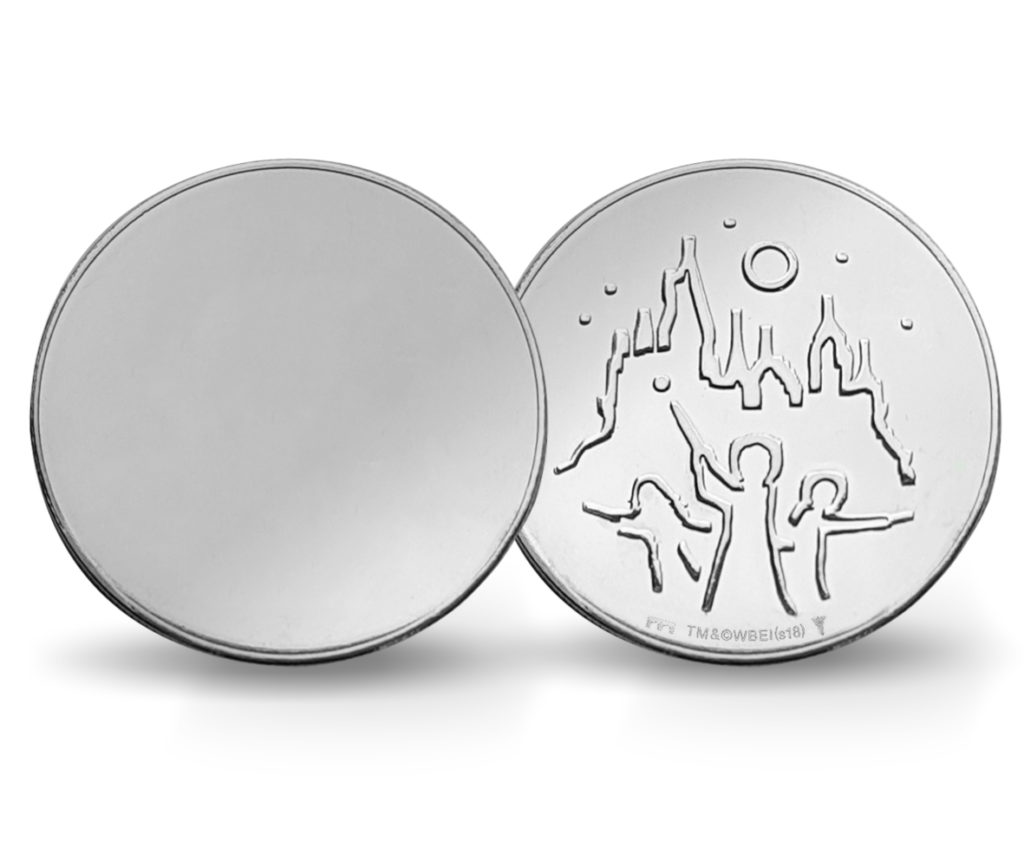 Max. mintage: unlimited
Metal: Stainless steel
Weight: 15 g
Diameter: 41 mm
Sources: KNM and NUMISMAG.