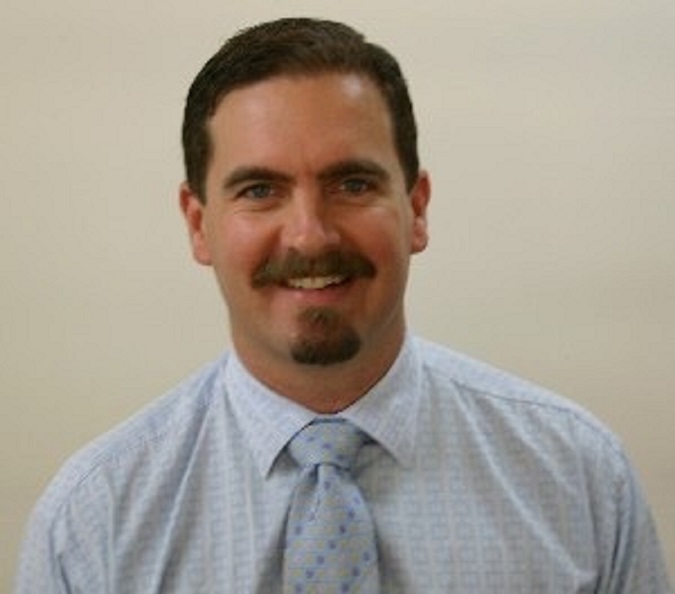 Professional of the month: ANDREW CRELLIN from Sterling & Currency
NUMISMAG interviewed ANDREW CRELLIN, managing director of Sterling & Currency, an Australian well known numismatic company. ANDREW is a professional and also a representative of Australian coin dealers as vice president of ANDA (Australian Numismatic Dealers Association). He perfectly knows the Australian coin collecting market for these reasons and his point of view is particularly interesting.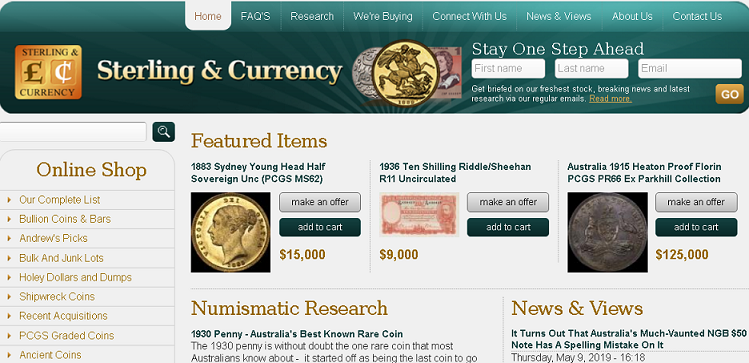 Home page of Sterling & Currency
---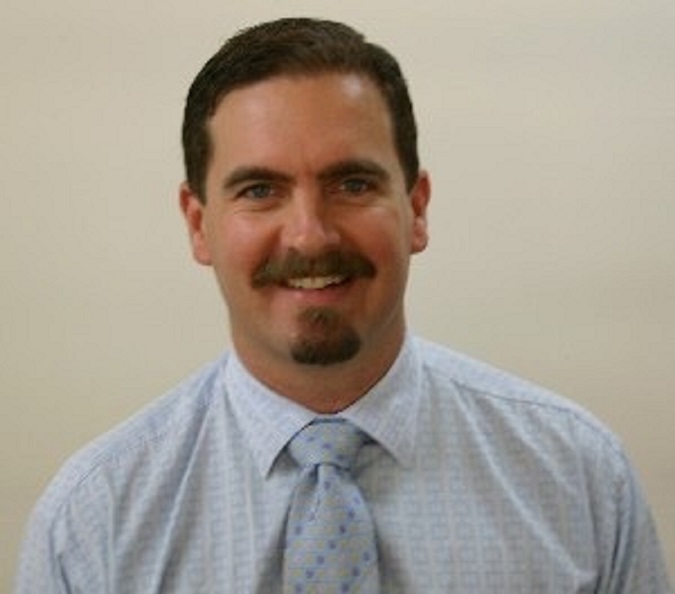 ANDREW CRELLIN
NUMISMAG: Andrew, what is your initial school or university training?
ANDREW CRELLIN: I completed a Bachelor of Business (Marketing major) at Edith Cowan University (Perth, Western Australia).
NUMISMAG How did you come to numismatics?
ANDREW CRELLIN:  My first encounter with numismatics was when I was employed in a retail position at the Perth Mint. Although I had casually collected stamps for a short time as a child, I had never taken an active interest in coins, much less collecting them. I was immediately captured by the value; history and beauty of precious metal coins once I was introduced to them.
NUMISMAG: What is your professional background? For witch auctions firms and/or numismatics dealers did you work for?
ANDREW CRELLIN: I left the Perth Mint to work in a retail position for a rare coin dealer in Sydney named Jaggard's. After two years with them, I joined another rare coin dealer, also based in Sydney, named Monetarium. I was an employee and director of Monetarium for close to 10 years.
NUMISMAG: In which field of numismatics did you specialize?
ANDREW CRELLIN:  We mainly handle Australian and world coins dated later than 1600, as well as Australian and world currency notes.
NUMISMAG: Why did you decide to create your own company, Sterling & Currency?
ANDREW CRELLIN:  My family and I relocated back to Perth in 2006 for lifestyle reasons – Sydney is a wonderful city, however with a young family we believed Perth to be a better option. There was not an established rare coin dealer in Perth at that time I could join, so we started Sterling & Currency.
NUMISMAG: What kind of buyers do you have in this kind of auction? Australian or international buyers (chinese collectors?)? Coin dealers, banks, museums or private collectors?
ANDREW CRELLIN: The majority of our customers are collectors of Australian and world coins – nearly all of them are in Australia, however we also deal with collectors across the world.
NUMISMAG: What's the average budget of a bidder in this kind of auction?
ANDREW CRELLIN:  The value of our inventory ranges between A$50 and A$125,000 at present.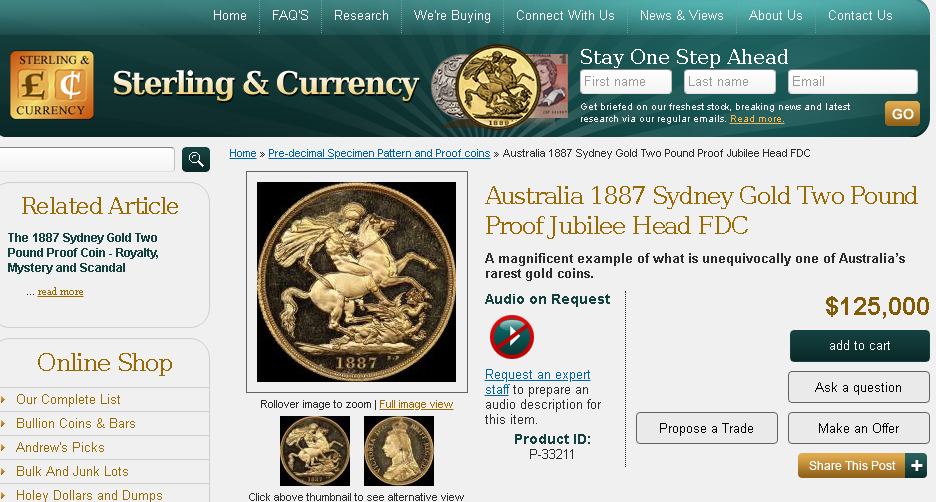 Australia 1887 Sydney Gold 2 pounds proof Jubille Head
jewel of australian numismatics – AD 125 000 (77 936€)
NUMISMAG: How would you describe the Australian numismatics market?
ANDREW CRELLIN: The Australian numismatic market is currently recovering from the strongest and longest "bull" market it has ever experienced – that ran between the late 1990's and approximately 2009. Values have come back markedly in the past decade, although a number dealers and collectors have left the market, many new collectors and dealers have joined. I believe the Australian numismatic market is currently building a strong base ready for the next phase of interest.
NUMISMAG: What are the main collectors fields in Australia? Banknotes, coins (antique, modern), medals?
ANDREW CRELLIN:  The vast majority of collectors in Australia collect what we refer to as Australian decimal coins (struck after 1966), both circulating and NCLT. Australian Commonwealth coins (struck for circulation here between 1910 and 1966) are the next most popular area, then Australian gold coins (struck between 1852 and 1931). Coins of the world and ancient times are less popular here, but are still popular. In banknotes, Australian decimal and pre-decimal notes are the most popular, then Australian Pre-Federation notes (issued by the private Australian trading banks prior to 1910). World banknotes are less popular here, but remain active.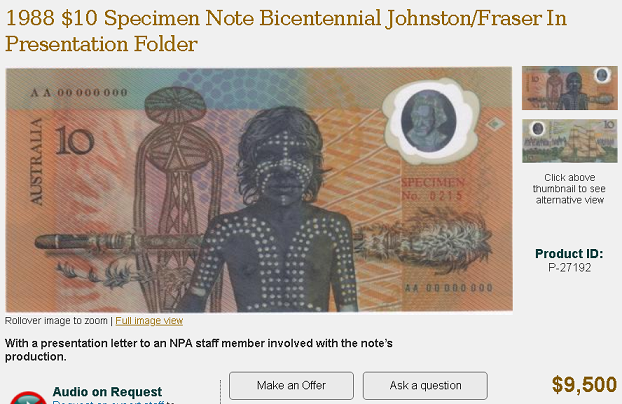 Specimen of AD 10 banknote of 1988 – first polymer banknote in the world!
NUMISMAG: Do Australian collectors have an interest on asian items (coins or banknotes)?
ANDREW CRELLIN:  I would say a small percentage of Australian collectors focus on an area of Asian coins or banknotes specifically, although such items are contested here due to their value and the world market they enjoy.
NUMISMAG: You are vice-president of ANDA (Australian Numismatic Dealers Association). May you introduce this organization and its activities to our readers?
ANDREW CRELLIN: We are the peak body that represents numismatic professionals across Australasia – we organise regular trade shows across Australia; we seek to support and regulate professional conduct of our members and to promote the hobby.
NUMISMAG: What kind of project did you more precisely initiate as leader of the ANDA?
ANDREW CRELLIN: The first project I took on as an ANDA member was to help create a brochure introducing Australia's gold coins to new collectors. This was popular, so we created another brochure introducing Australian Commonwealth coins. We instituted an overhaul of our governance documents and membership requirements; we introduced a protocol for reviewing concerns raised regarding our members; we drafted a protocol for auctions being held in conjunction with our trade shows among a number of other projects!
NUMISMAG: Are you yourself a coin/medal/banknote collector?
ANDREW CRELLIN: I regard myself as a numismatist rather than a collector per se – although I don't buy coins or notes with the express intention of keeping them, I do very much have regard for the items I buy. I believe I'm very fortunate to be employed in an area that I have such an interest in.
Sources: Andrew CRELLIN – Sterling & Currency and NUMISMAG.