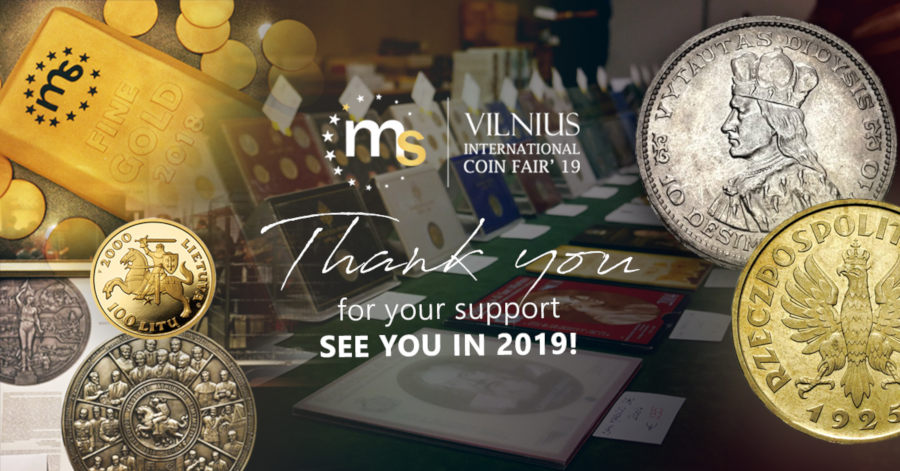 Vilnius International Coin Fair: see you on November 16th and 17th 2019
A new numismatic coin show was launched in 2018. It is located in VILNIUS, Lithuania and is organized by a young numismatic dealer, Geoffrey WINSTEIN.
NUMISMAG asked him to make a presentation of this new international  coin fair.
NUMISMAG: Why did you choose Vilnius to organize an international coin fair?
Geoffrey WINSTEIN: I discovered Vilnius in 2009. I was an Erasmus student there during my Master Entrepreneur in Business School at the ISC Paris. This city immediately seemed to me to be an ideal place to start a business because Lithuanians speak several languages and are very open-minded people.
At the time, there were mostly coin dealers. As a result of the country's economic development, a middle class has emerged and progressed. The market has grown and now there are many buyers.
The official organizer, Millenium State, of this coin fair (online auction platform dedicated to numismatics) has chosen to set up a subsidiary there in order to develop the European market and become a major intermediary between buyers and sellers, bridging more particularlyWestern and Eastern Europe.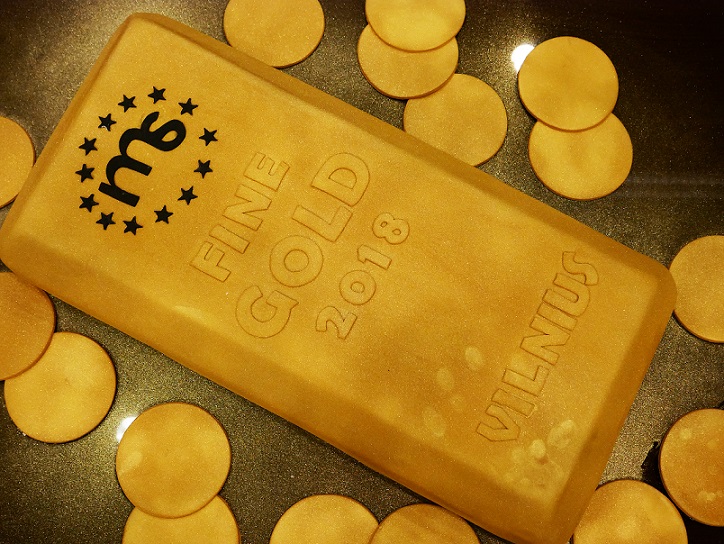 NUMISMAG: For how long does it exists?
Geoffrey WINSTEIN: This coin fair was first organized in 2018. Following the success, we have decided to repeat this event, which is the largest in the Baltic States and Eastern Europe, after the Berlin World Money Fair.
NUMISMAG: What kind of visitors participated in the previous edition of the coin fair (Baltics or other nationalities)? How many collectors do you estimate have participated at your coin fair?
Geoffrey WINSTEIN: We had more than 520 entries at the first edition, which makes this fair a very dynamic and growing one. The audience was mainly composed of knowledgeable collectors who came to find the rare pearl and meet new people.
NUMISMAG: How many exhibitors did participate to the exhibition? Which countries are they from?
Geoffrey WINSTEIN: We have attracted more than 30 dealers from 16 different countries. The main customers were from Lithuania, Estonia and Latvia. We were surprised by the number of Russians and Americans who came for the first time. The high number of Polish and Italian customers was also surprising. This great diversity reflects for us a real customer interest in this event and reinforces our vision to make the Vilnius Coin Fair an unmissable event for numismatists, from all over the world.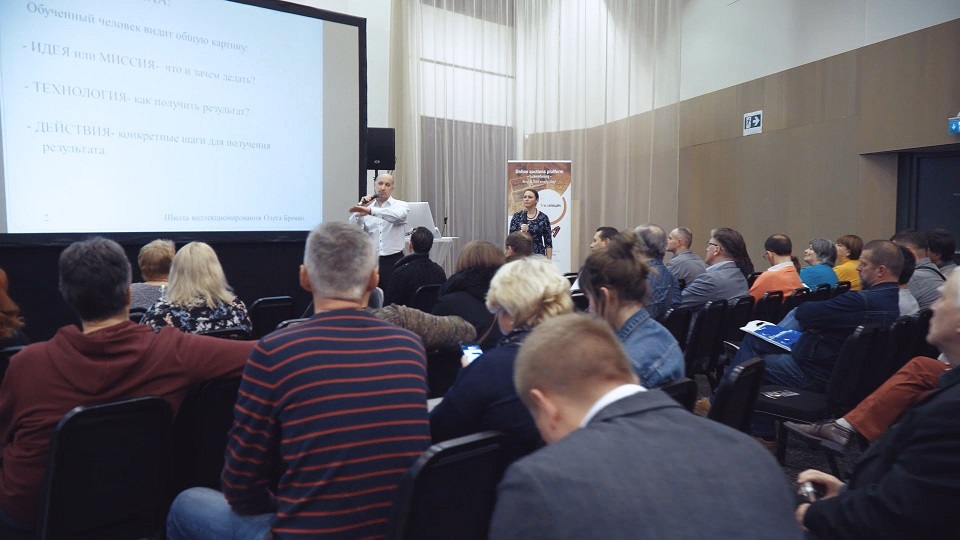 NUMISMAG: What types of items do the dealers offer for sale (rather banknotes, rather coins…)?
Geoffrey WINSTEIN: In the previous edition, there were mostly coins (modern, Roman, Greek, royal, euros). Medal dealers, baltic mints and the graduation companies PCGS Europe (Paris) & NGC (Munich) as well as local engravers were present.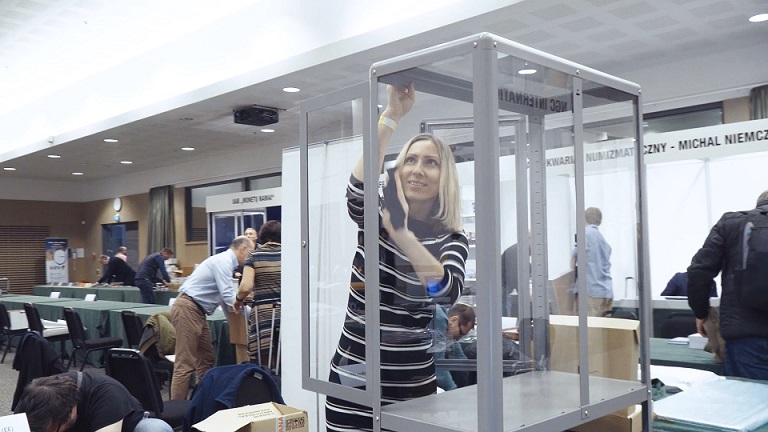 NUMISMAG: Is numismatics popular in the Baltic States?
Geoffrey WINSTEIN: Yes, numismatics is even more popular than in France. A new middle class has emerged over the past ten years and is interested in any type of collection and/or investment. Everyone wants to be able to hold a rare collector in their hands, and they feel the pleasure to be able to touch it and contemplate it. It has also become a lucrative and profitable investment, over the long term.
NUMISMAG: When is taking place the 2019 edition of the VILNIUS COIN FAIR? Is there a particular event scheduled during the course of the fair (exceptional sale, official announcement of the release of an official coin, book signing, etc…)?
Geoffrey WINSTEIN: The 2019 edition will take place on 16 & 17 November 2019 at the Radisson Blu konstitucijos (pr. 20, Vilnia., LT-09308 Vilnius – Lithuania). We chose this hotel because we know the high quality of its services and it has a large capacity (it can accommodate several thousands of people).
During the event, collectors and merchants will be able to buy coins, banknotes, medals, military decorations and also to participate to the VIP private evening organised by the official organisation Millenium State Luxembourg. Live auctions will also be organised as well as conferences.
We are waiting for you!
Info and registrations:
Geoffrey Winstein
Official organizer
+352 671 08 08 88
ms-coin-fair@millenium-state.com
http://ms-coin-fair.com
Sources: Millenium State Luxembourg and NUMISMAG.