Official presentation of world first digital collector's coin "LBCOIN"
On Thursday, 9 July, at  10:30 AM, the Bank of Lithuania presented The world's first digital collector coin – LBCOIN – and announce the launch and start of registration at lbcoin.lb.lt, a special e-shop dedicated to this project.
At the press conference, Marius Jurgilas, Member of the Board of the Bank of Lithuania, presented the LBCOIN, while the challenges in developing the first digital collector coin was overviewed by Egidijus Paleckis, one of the LBCOIN project managers.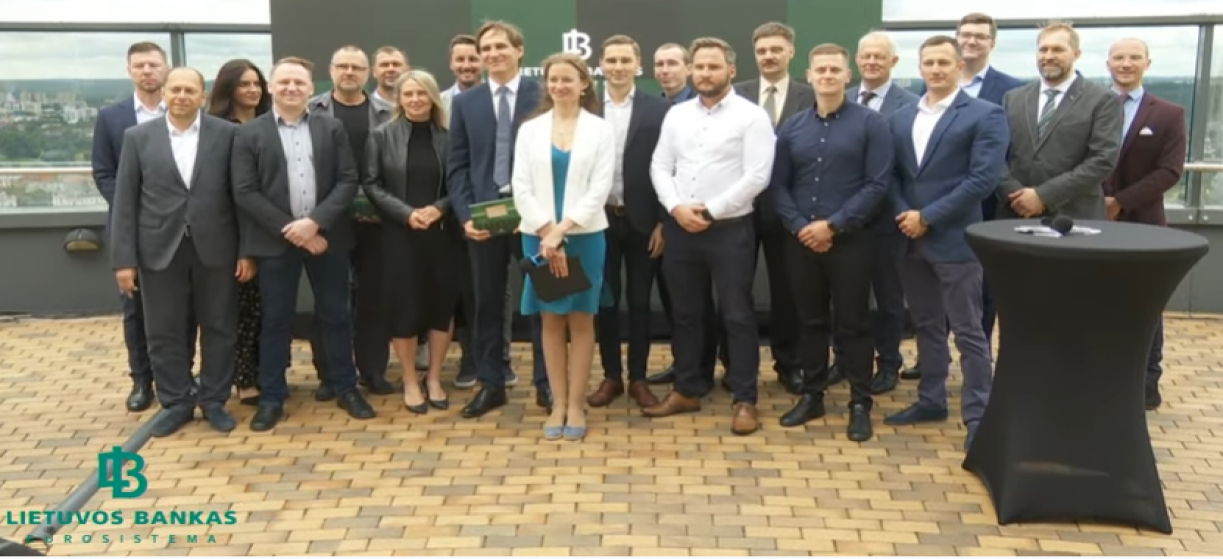 Bank of Lithuania team
Sources: Central Bank of Lithuania and NUMISMAG.