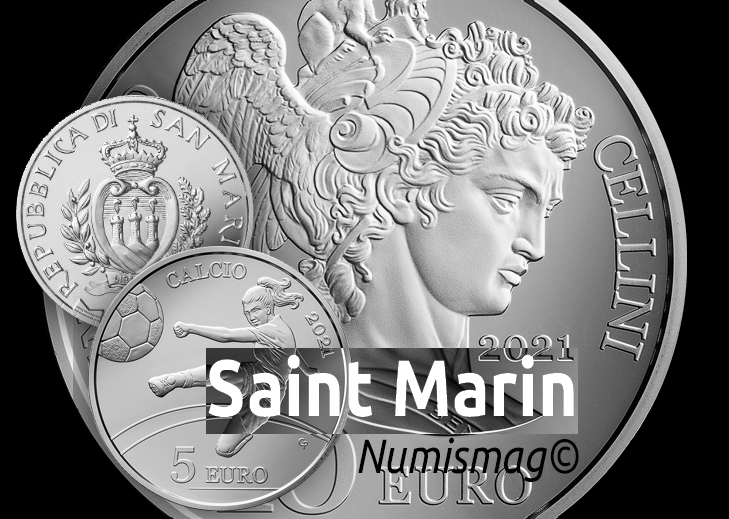 5€ & 10€ silver coins, Republic of San Marino 2021
The Philatelic and Numismatic Office of the Republic of San Marino presents the July news of its 2021 coin programme.
€5,00 silver coin BE
dedicated to Football, vintage 2021

The reverse of the silver 5 euro coin depicts a female football player in the moment immediately after the shot, in which she and the ball are still suspended in the air. The rotation of the trunk and arms contrasts with that of the face and right leg, which follows the direction of the shot: this contrast gives momentum and movement to the whole composition.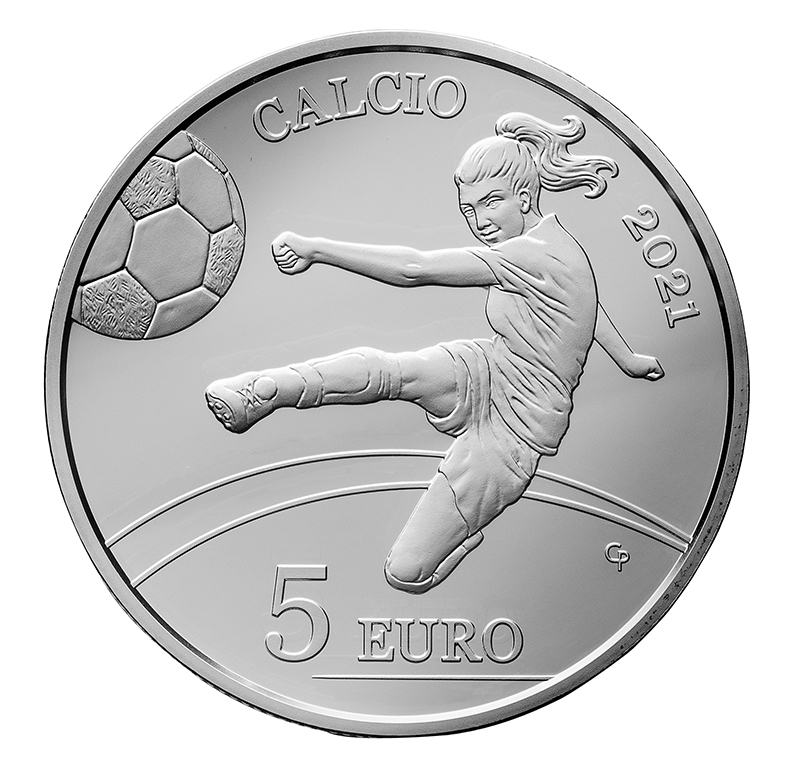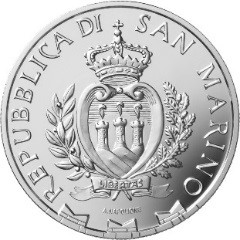 ---
Silver: 925‰ BE
Legal weight: gr. 18
Diameter: mm. 32
Maximum mintage: 3.000 pièces
Artiste
(Obverse): Chiara Principe Artiste
(Reverse): Antonella Napolione
Tranche: cannelure épaisse continue
Price: €39,50
Mint: Muenze Oesterreich AG
---
10,00€ silver coin BE
dedicated to the 450th anniversary of the death of Benvenuto Cellini, 2021

The 10 euro silver coin commemorates Benvenuto Cellini, a restless and brilliant Florentine artist who distinguished himself as a goldsmith, sculptor and art writer, on the 450th anniversary of his death.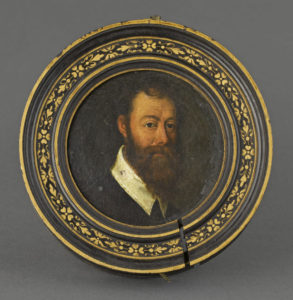 Portrait of Benvenuto Cellini
Ecouen, musée national de la Renaissance. France
The reverse of the coin shows the intense profile of Perseus, a hero of Greek mythology, a detail of the famous work of the same name by Benvenuto Cellini, kept in the Loggia dei Lanzi in Florence. The bronze statue, made with a perfect casting technique, shows complex references to 15th century art and contemporary taste.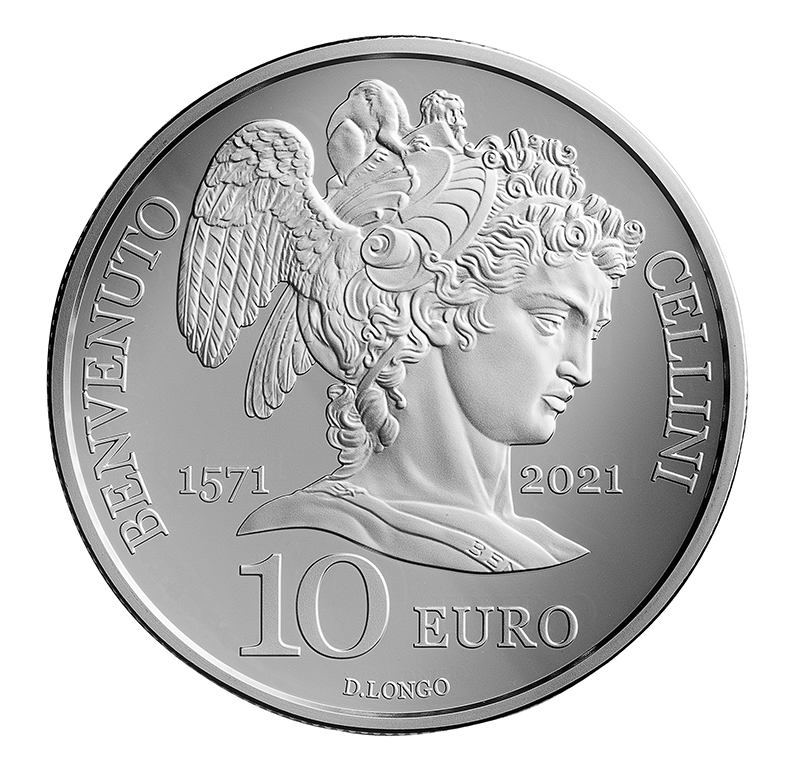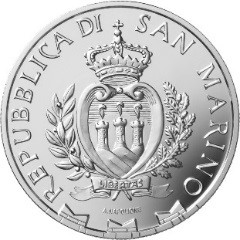 ---
Silver: 925‰ BE
Legal weight: gr. 22,40
Diameter: mm. 34
Maximum mintage: 3.000 pièces
Artist
(Obverse): Daniela Longo Artiste
(Reverse): Antonella Napolione
Price: €44
Mint: Muenze Oesterreich AG
---
Sources: REPUBBLICA DI SAN MARINO – NUMISMAG©