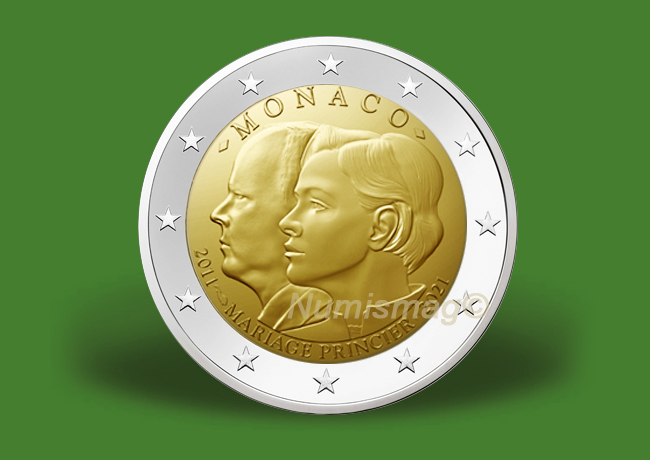 2021 Monaco €2 10th anniversary wedding of Prince Albert and Charlene
Last update 08/05/2021 – The Principality of Monaco has just unveiled the issue of a €2 commemorative coin dedicated to the 10th anniversary of Prince Albert and Princess Charlene wedding.
2021 €2Monaco – Albert, Sovereign Prince of Monaco
The design shows the portrait of Prince Albert and Charlene in the foreground. At the bottom of the coin is engraved the inscription "2011 Wedding of the Prince 2021" and, at the top, the name of the issuing country "MONACO". This coin is minted by Monnaie de Paris (french mint). This coin is a commemorative coins with low mintage.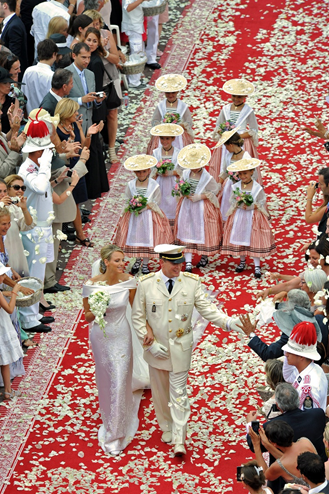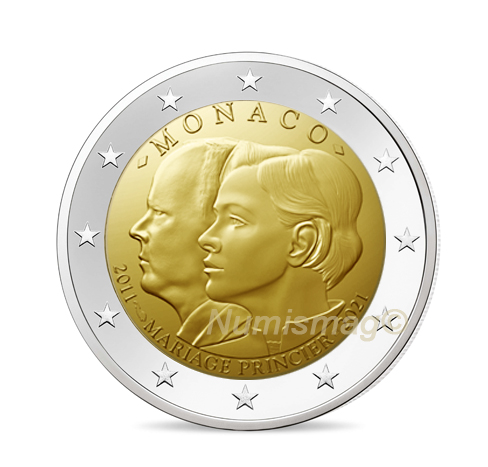 ---
Mintage: 15.000 coins
Issuing date: 2021 4th quarter
It is noted that this new coin has a design quite similar to the 2011 €2 Monaco commemorative coin  issued for the wedding's day.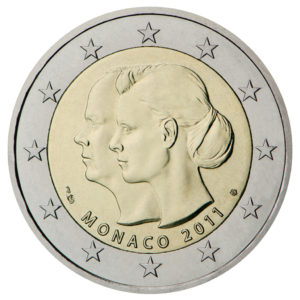 In presale, the coin already reaches a price above 300€.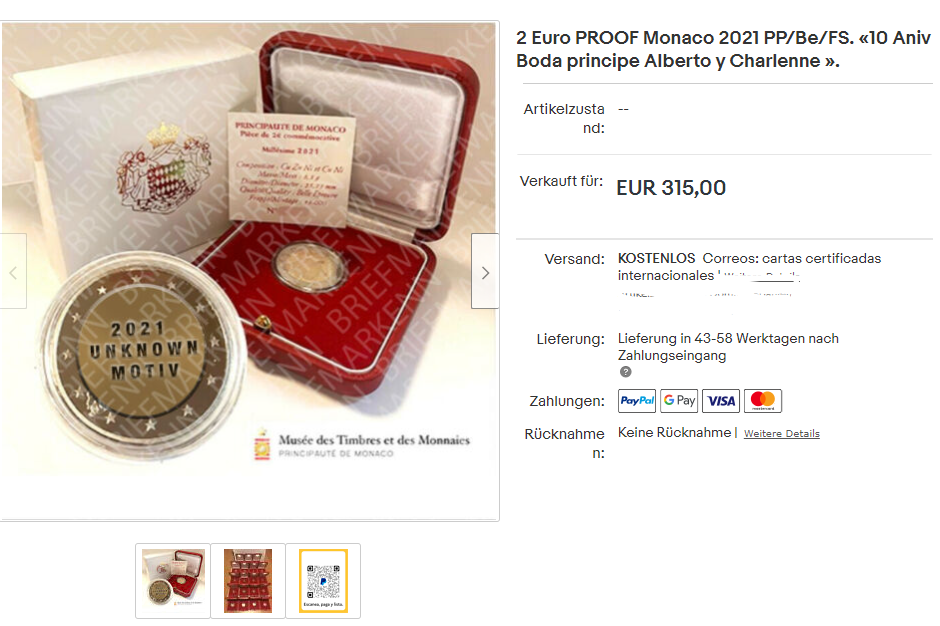 In 2021, the Principality of Monaco will not issue BU or Proof coinsets containing the annual series of eight divisional coins. In addition to the €2 commemorative coin dedicated to the princely couple, the Principality intend to issue 1,167,728 €1 coins and 1,035,000 €2 coins for circulation.
Sources: Official Bulletin of MONACO and NUMISMAG.