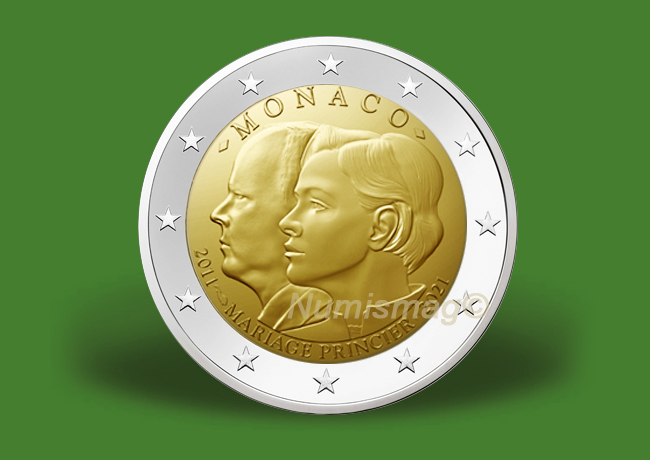 2021 Monaco €2 10th anniversary wedding of Prince Albert and Charlene
Last update 10/04/2021 – The Principality of Monaco has just unveiled the issue of a €2 commemorative coin dedicated to the 10th anniversary of Prince Albert and Princess Charlene wedding.
The design shows the portrait of Prince Albert and Charlene in the foreground. At the bottom of the coin is engraved the inscription "2011 Wedding of the Prince 2021" and, at the top, the name of the issuing country "MONACO". This coin is minted by Monnaie de Paris (french mint). This coin is a commemorative coins with low mintage of 15 000 coins.
According to Monaco Stamps and Coins museum, the limited issue allows only one purchase per person registered. Please check that your information is correct, and change as soon as possible if necessary, special characters that aren't compatible with computer processing are also to be deleted. After the sale it will be too late to proceed to any change.
The commemorative coin will be available Wednesday October 6, 2021 at 10 am.
Issuing price: €120 (delivery cost not included)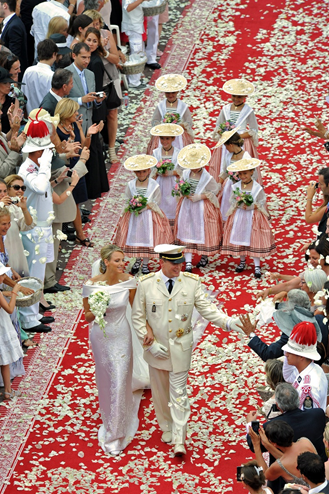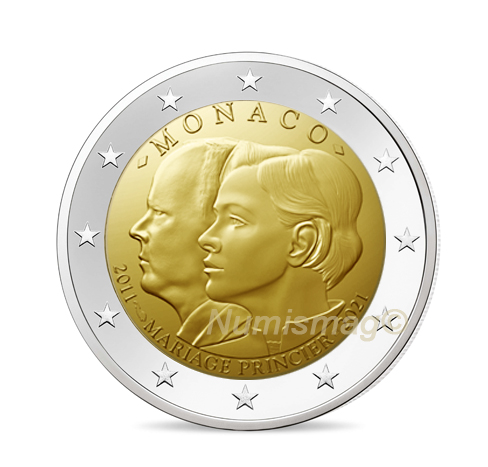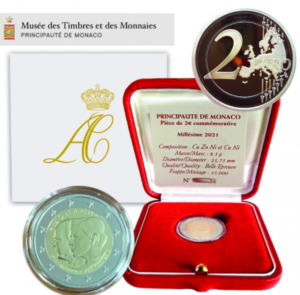 ---
Mintage: 15.000 coins
Issuing date: 2021 4th quarter
It is noted that this new coin has a design quite similar to the 2011 €2 Monaco commemorative coin  issued for the wedding's day.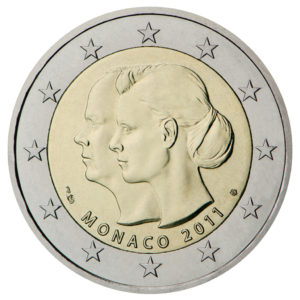 In presale, the coin already reaches a price above 300€.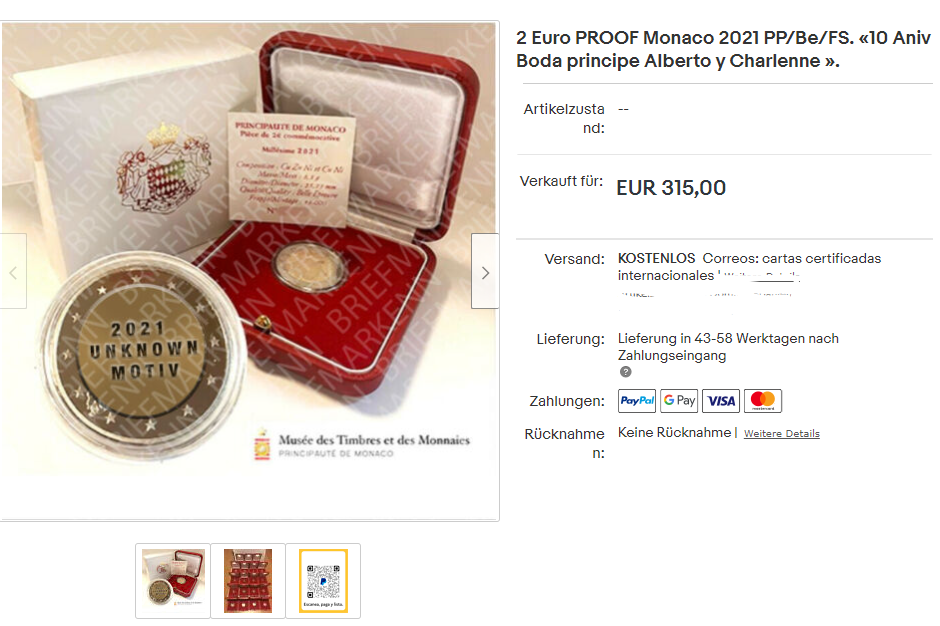 In 2021, the Principality of Monaco will not issue BU or Proof coinsets containing the annual series of eight divisional coins. In addition to the €2 commemorative coin dedicated to the princely couple, the Principality intend to issue 1,167,728 €1 regular coins and 1,035,000 regular €2 coins for circulation.
Sources: Official Bulletin of MONACO and NUMISMAG.