CHIARA PRINCIPE, worthy ambassador of the Italian school of engraving
NUMISMAG took the opportunity to interview Chiara PRINCIPE, freelance well known italian engraver, a few weeks after official issuing date of  2021 Vatican €2 commemorative coin, dedicated to CARAVAGGIO. This €2 commemorative coin is one of the last Chiara's creations.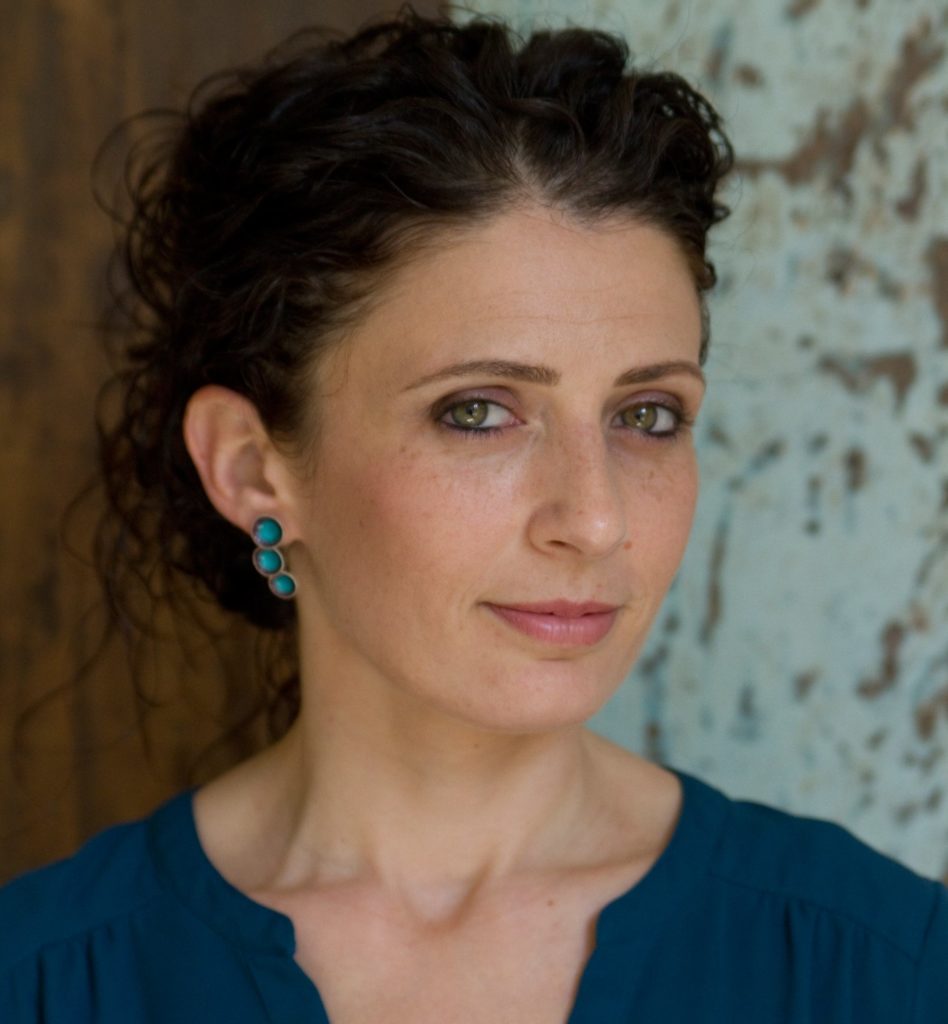 CHIARA PRINCIPE, freelance coins and medals creator
NUMISMAG: CHIARA, what is your initial artistic training?
CHIARA PRINCIPE: Passion for art, manual skills and creativity have always been part of me. Drawing is actually my first love. I remember when I was a child I used to spend hours and hours with pencils and sheets just drawing everything i could see around, and creating new  forms, carachters and stories. My ideas were quite clear from the start: art had to cover a central role in my life!
So I attended the Art School with a specialization in sculpture, where I was lucky enough to have as a mentor Giacomo Micalizzi, a great sculptor who transmitted to me the love for modeling in all its forms, and to whom I will always be grateful. Once I graduated, I met almost by chance with the art school of the Italian mint (School of Medallic Arts).
To this meeting I owe my passion for the world of numismatics, and, finally, for what is my job today. My specific training took place within this school, which at the end, thanks to a scholarship won for academic merits, also offered me my first two-year work experience at the Italian mint.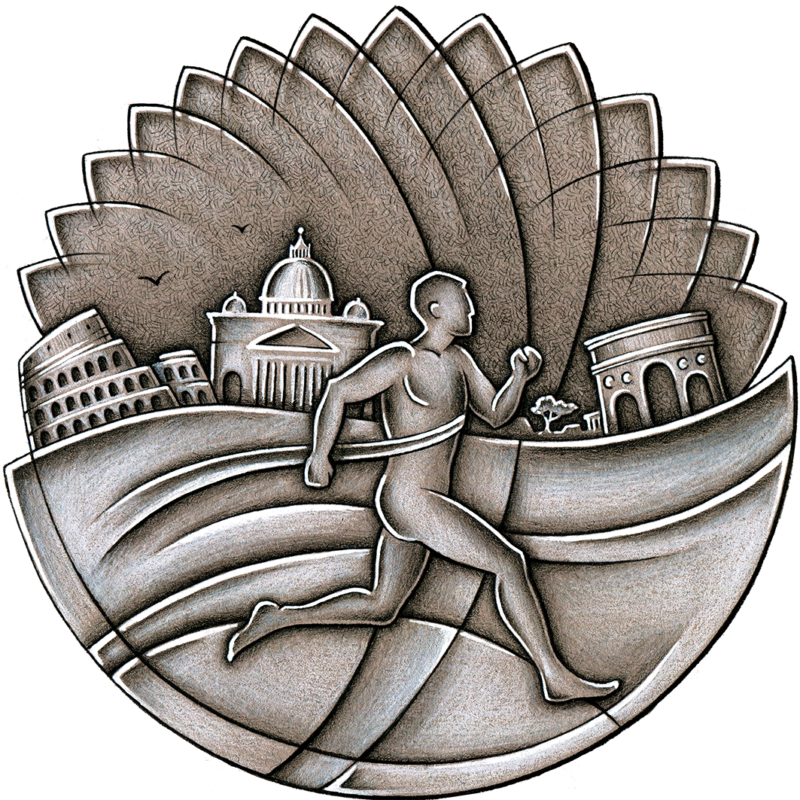 2018 Rome Marathon medal of Chiara PRINCIPE
NUMISMAG: Did you have a mentor in the study of engraving? If so, who is it?
CHIARA PRINCIPE: Thanks to the Art School of the Italian Mint I had the opportunity to learn the art of engraving from some of the best Italian engravers. Uliana Pernazza taught me everything about the world of creating coins and medals, and above all she transmitted to me the passion and dedication for this art out of the ordinary.
Attending the School I also had the opportunity to have many "indirect" mentors. I think of the great master Laura Cretara (first female engraver of the Italian mint), and of the other contemporary and non-contemporary engraver artists, who through their exhibited works have instilled in me that parameter of beauty and artistic completeness that still belongs to me.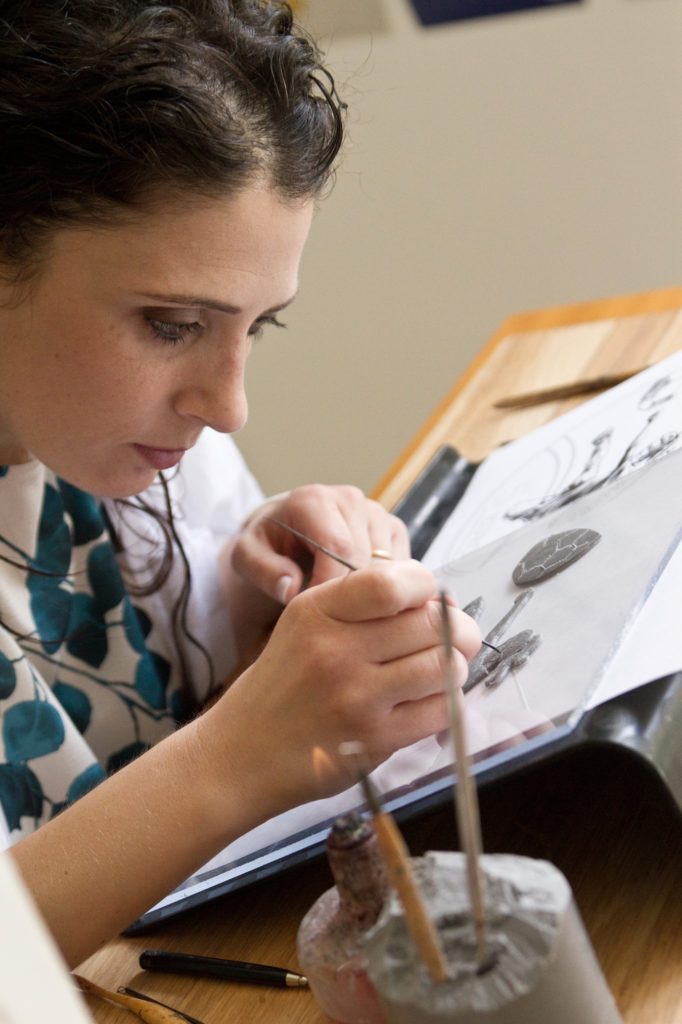 CHIARA PRINCIPE at her workbench
NUMISMAG: What interested you in engraving coins and medals?
CHIARA PRINCIPE: When I started studying this special kind of art I had no idea how much this new world would win me over. The harmony and elegance of the circle as a compositional field fascinated me immediately, together with the fineness and attention to detail that numismatic art brings with it. What immediately attracted me is that a coin and medal artist faces the challenge of expressing his creativity in a small, small space. All his art must be expressed in a few centimeters of metal, and must be able to communicate his message in a direct and clear way, without the need for too many explanations. In addition, no other work of art passes from hand to hand as much as a coin or can be looked at so closely and touched in every detail. It is a huge opportunity, and at the same time an ever-new challenge that continues to fascinate me even today.
NUMISMAG: What are your sources of inspiration?
CHIARA PRINCIPE: I believe that everything that is the human and cultural baggage of an artist, as well as the phase of life he goes through, unconsciously inspires each of his works, in the choice of subjects and in style. Stylistically my sources of inspiration range from classical and Renaissance Italian art to Italian medals of the late 8th century and early 9th century, but my creativity is nourished above all by the contemporaneity that I live, daily experiences, travels, books, meetings and exchange with other fellow artists, an experience more than ever unique and enriching.
NUMISMAG: Do you prefer to engrave a medal or a coin?
CHIARA PRINCIPE: The medal and the coin have a very different and in both cases fascinating creative process. I have always liked the medal more at a sculptural level, for the possibility of playing with more reliefs and greater modeling heights, which gives us artists more freedom of expression. Since I started my freelance career, however, I have worked mainly on coins projects, and I have learned to appreciate them precisely because of the great challenge they represent, by virtue of the technical specifications that must be considered. In recent years, however, coins in the modern numismatic market are literally changing of shape, getting closer and closer to real small sculptures (and sometimes paintings!). I'm sorry but I can no longer choose between coin and medal 🙂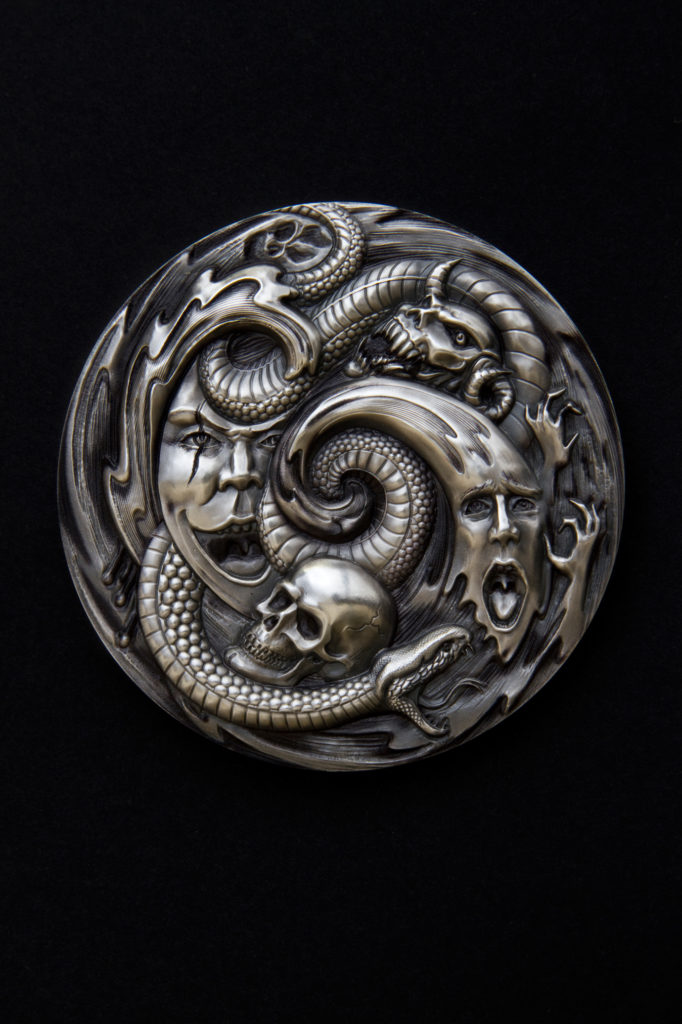 2019 Pandoras box high relief medal, by Chiara Principe
NUMISMAG: What are the technical constraints you face in engraving coins and medals?
CHIARA PRINCIPE: The technical constraints seem many, although more than constraints I like to consider them their own characteristics, which make these small works of art unique, distinguishing them from all the others. The small size and the very low relief modeling are apparently the biggest stumbling block, but it is also important to balance the volumes between obverse and reverse to ensure ease of minting when the coin or medal is minted in metal. But the biggest constraint, in my opinion, is always the intrinsic one to the coin object, that is, having to create a design that expresses an immediate concept, understandable to anyone if he finds it in his hands, clearly visible in small dimensions and self-sufficient (without any need of explanations). And last but not least, also artistically valid and captivating for the numismatic market!
NUMISMAG: What experience do you have from the 2007 Japan Mint design competition?
CHIARA PRINCIPE: I have a really beautiful memory of that contest. It was my first in the numismatic field, at the end of my first year as a student at the Art School of the Italian Mint. I still remember that when I learned that my project had been chosen among the five finalists internationally I could hardly believe it! It was an enriching experience more than ever, also because it was in fact my first experience of coin modeling, with very low and homogeneous reliefs. It was a real challenge for the beginner Chiara, but above all a great opportunity for her artistic and professional growth!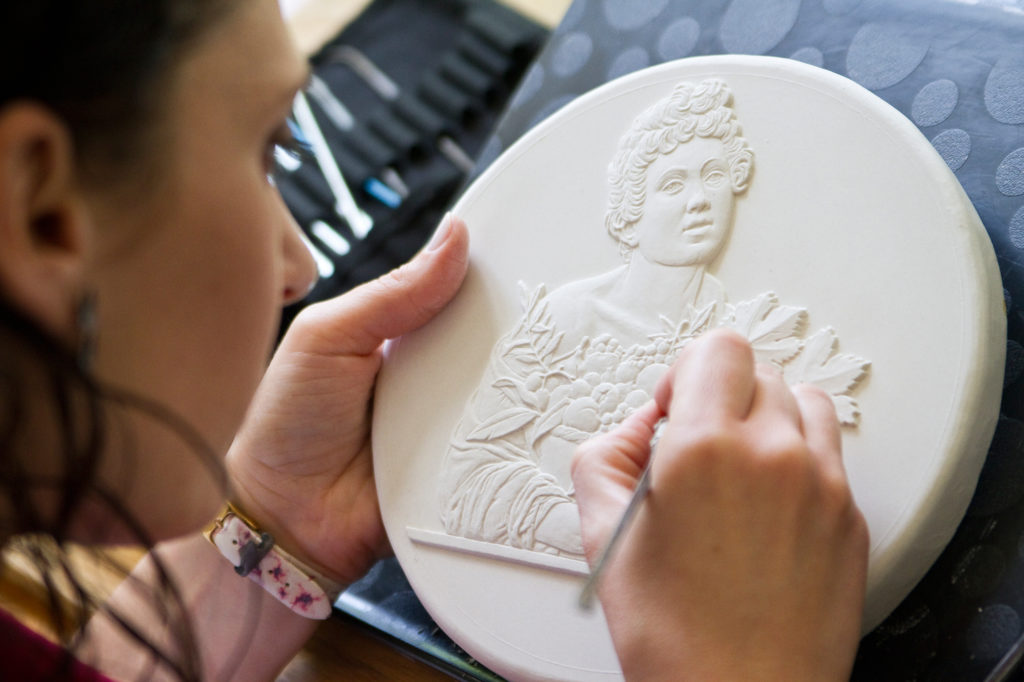 NUMISMAG: What was your project? What were your graphic choices for this project (source, subject, style, etc…)
CHIARA PRINCIPE: My project celebrates the tenth anniversary of the Kyoto Protocol, signed in the Japanese city on December 11th 1997 by more than 160 countries. The serious problem of the global warming is the subject of the treaty, and for this reason the globe appears on the coin as the fundamental element, which links up the front and the back of the coin.
On the obverse, it is possible to see the globe upon which stands out a map with all countries which agreed to the Protocol (the not-subscriber countries are different from the others through a satinized surface). On the reverse, the earth is crossed by an incisive and irregular line: it represents the graphic of the changing of the global temperature over the last 1 000 years.
On the back the globe is dominated by two towers of a nuclear power station, whose emissions wrap the upper side of the sphere, which appears in this way arid and dry, reminding the typical desert regions.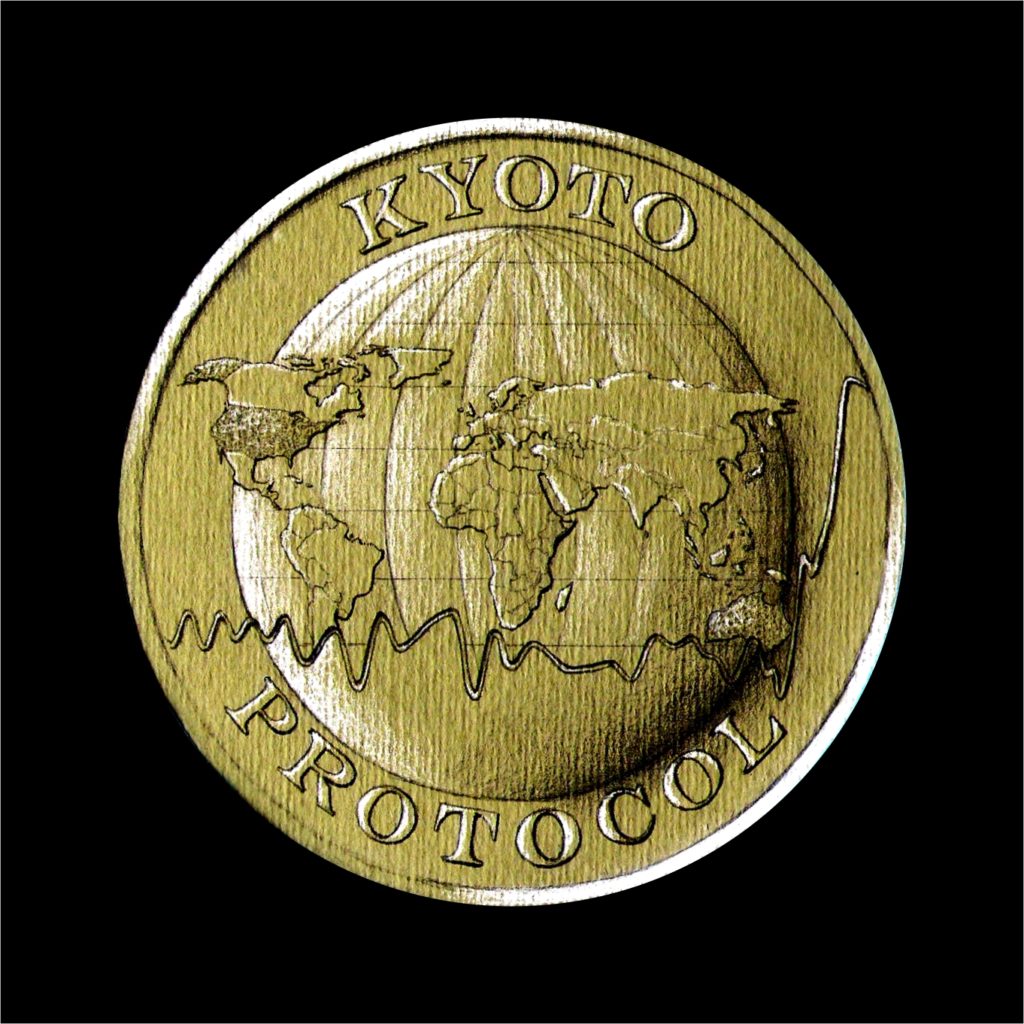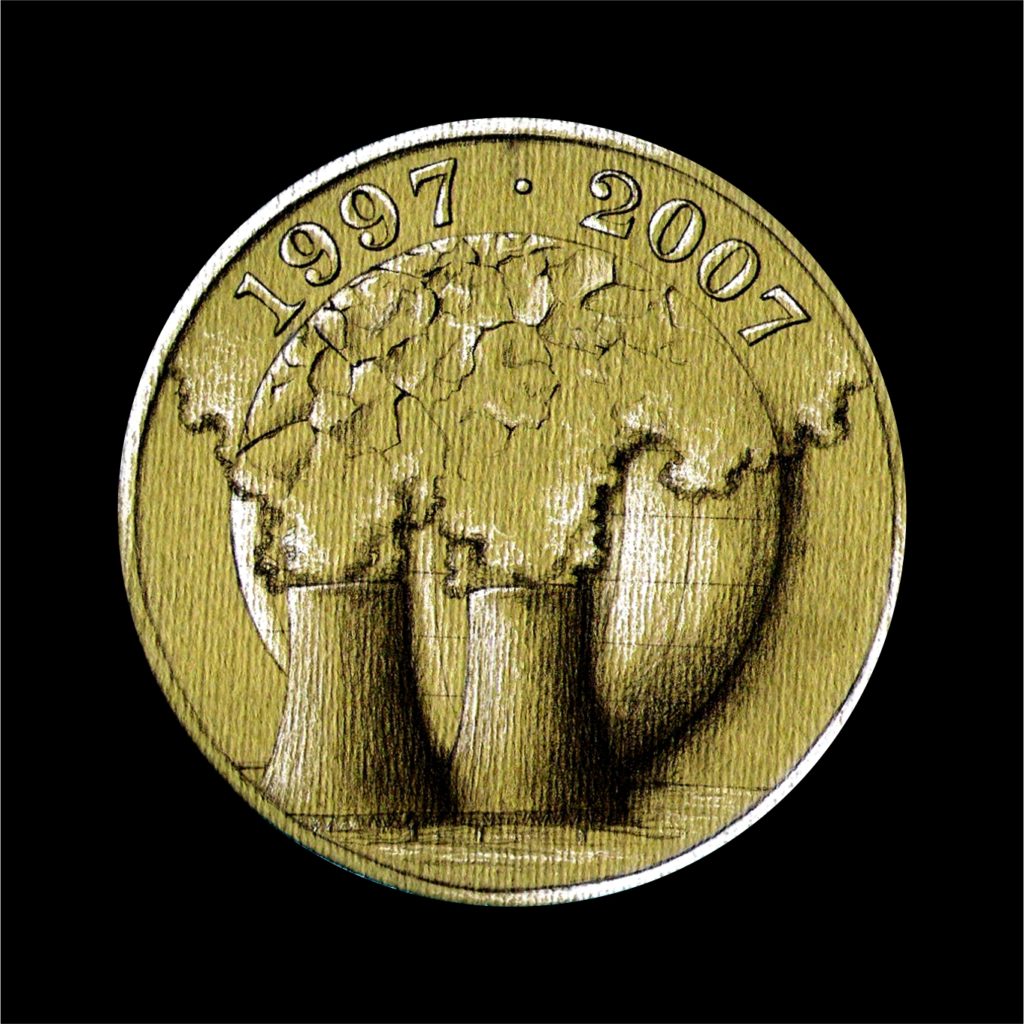 KYOTO PROTOCOL MEDAL, by Chiara PRINCIPE
NUMISMAG: How did you manage to work for the Vatican and San Marino Mints?
CHIARA PRINCIPE: The beginning of my collaboration with these Mints began as it happens for any normal job, with the sending of a curriculum vitae and an artistic portfolio. This was followed by an interview and then the first assignment, which for every artist is always a test bench. In 2012, I signed my first coin, for Vatican State.
To the Republic of San Marino I owe the signature of my first stamp. In recent years, our collaboration has continued in the numismatic field.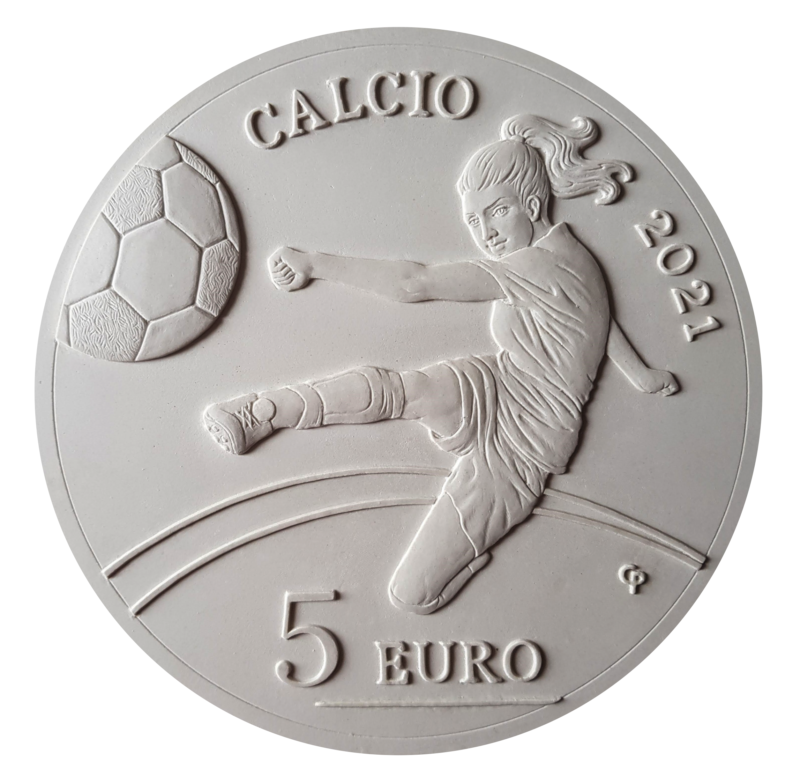 NUMISMAG: For which other countries have you engraved coins or medals?
CHIARA PRINCIPE: I have designed coins and medals for companies in England, Finland, Spain, Lithuania and the United States.
NUMISMAG: What was the project you were most passionate about (medal or coin)?
CHIARA PRINCIPE: It is difficult to make a choice among the many projects that have remained in my heart. "affectively" speaking, I would probably choose my first 2 euro coin, issued by the Vatican Mint in September 2015 (in conjunction with my marriage!) and dedicated to the family, on the occasion of the World Meeting of Families in Philadelphia – 2015. It was the first coin in which I proposed a more personal, less realistic and more symbolic figurative style. My satisfaction was really great regarding this project.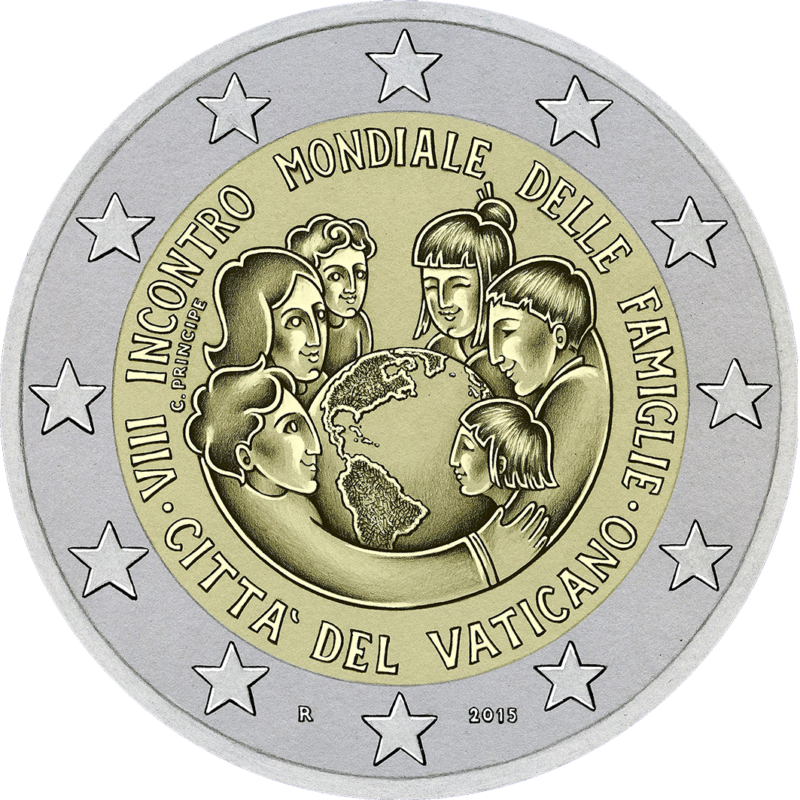 As the years go by, however, especially thanks to the extra-Italian clientele, projects arrive that I am more and more passionate about. An example of this are the designs made this year for the East India Company of the new Trade Dollar Collection, whose first coin dedicated to China has just been issued by the state of Saint Helena. A local numismatic commission has given ample space to my creativity. It provides for the release of five coins in the next two years. I can't wait to see them all struck 🙂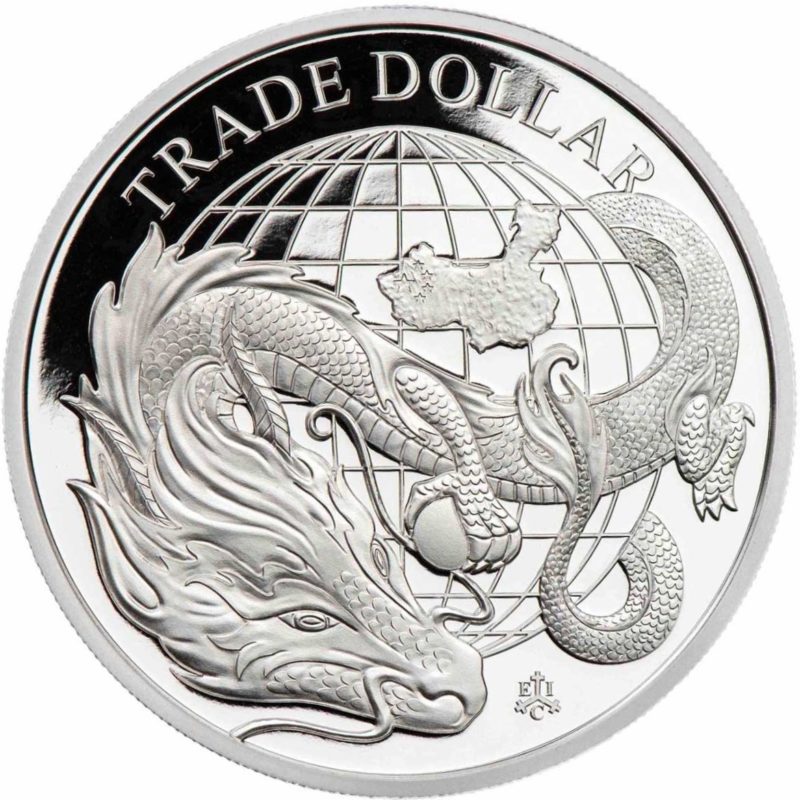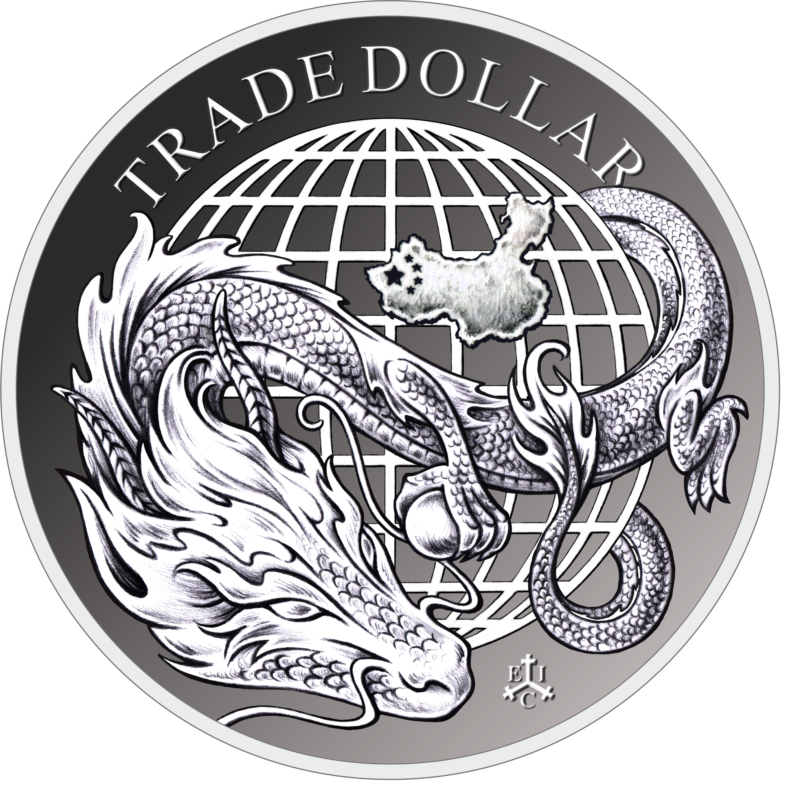 NUMISMAG: What was the most technically difficult project to realize (medal or coin)?
CHIARA PRINCIPE: There have been several projects that have put me to the test on various levels. as for the technical aspect, I think of two coins that required special precautions and greater care in the realization.
First of all, my first micro-coin, engraved in 2018 for the Vatican City. Creating the design and models for a coin that will have only 13.85mm in diameter means upsetting the parameters with which you are used to working, and reformulating/resizing every minimum space and relief. In this challenge I was helped a lot by the wise support of the artist Maria Carmela Colaneri, the engraver of the Italian Mint who followed the minting of this coin, and for whom I have a deep esteem. His technical knowledge and long experience in the field have been a valuable support and have contributed a lot to the success of this micro coin, which is among my favorite work.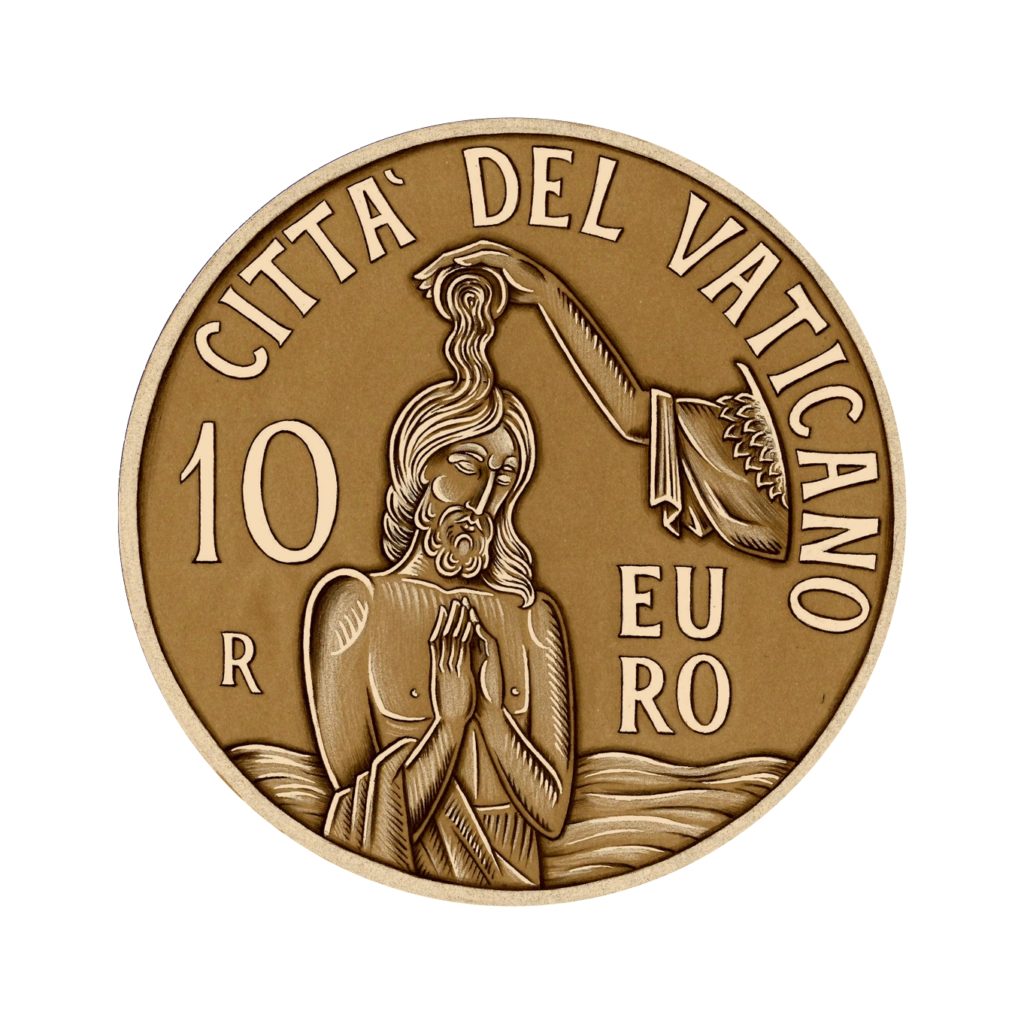 From the point of view of the complexity of modeling, in 2020 for the Vatican issues I faced one of the most famous and complex subjects in the history of Italian art: Michelangelo's "Pietà". Made for the innovative 10 euro copper coin, this modeling represented a beautiful challenge. The meticulous details and the richness of volumes and drapery of this subject are evident, but having modeled everything within a maximum relief of 3 mm required a long, meticulous and fascinating work. I am very happy to have made it.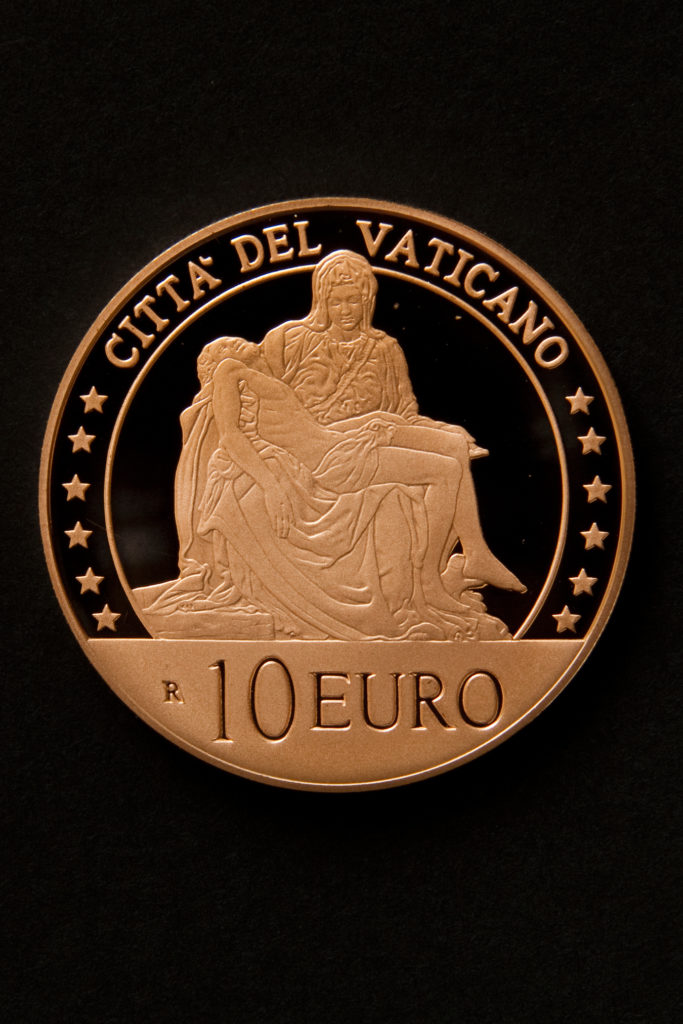 NUMISMAG: What anecdotes do you have about the Vatican 2021 €2 VATICAN coin project on CARAVAGGIO?
CHIARA PRINCIPE: Since the 2 euros are the type of coin I prefer, I immediately welcomed with enthusiasm this task entrusted to me by the Vatican Mint. When I learned that the coin would be dedicated to the cursed painter, as he was nicknamed, I was even happier! I knew that it would be a very popular theme, and that San Marino would also issue a 2€ commemorative dedicated to Caravaggio. What amazed me is that the Vatican Mint, among the various proposals that I presented to it, instead of opting for one of the many and beautiful Caravaggio subjects depicting scenes or themes with a religious background,  finally chose a secular work, the "boy with a basket of fruit" painting, an oil on canvas preserved here in Rome's Borghese Gallery. And it was nice to note then, once issued, that the Republic of San Marino had instead opted for a religious subject. Never take anything for granted, not even in the numismatic field 🙂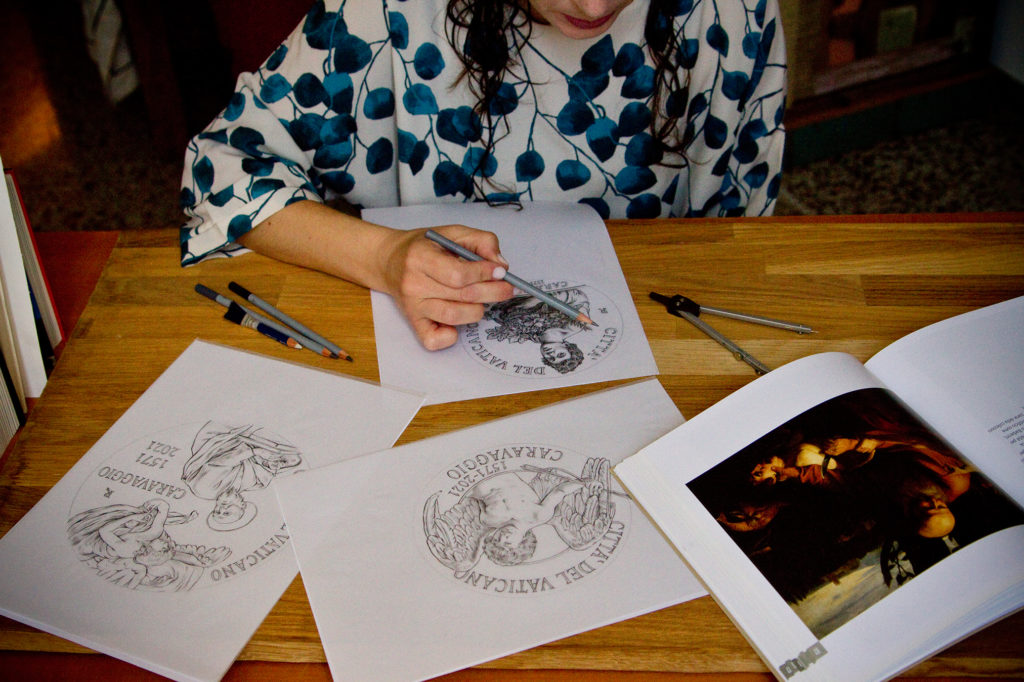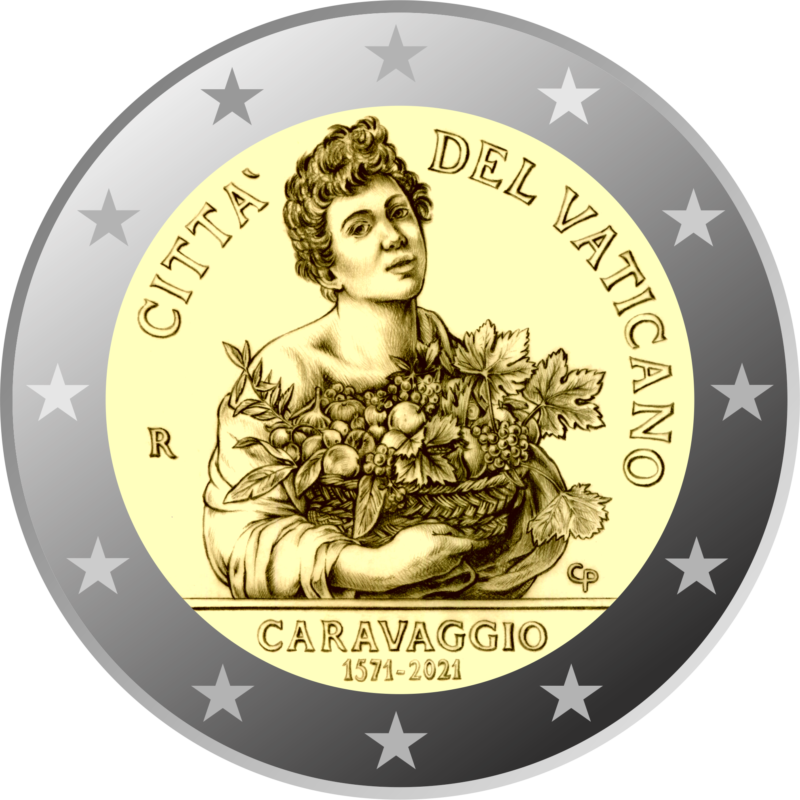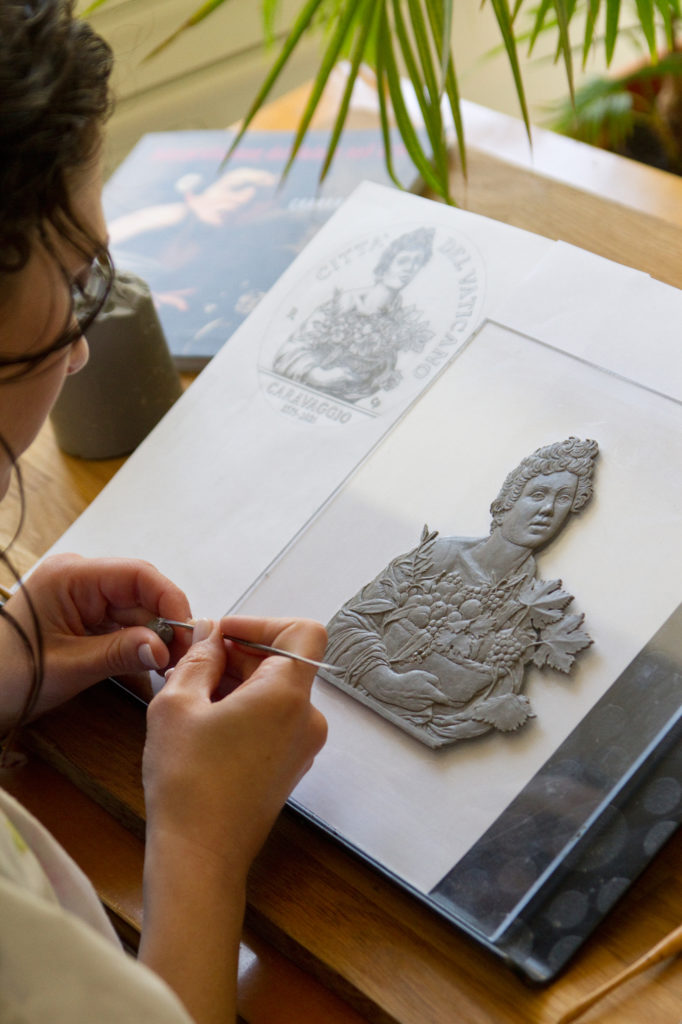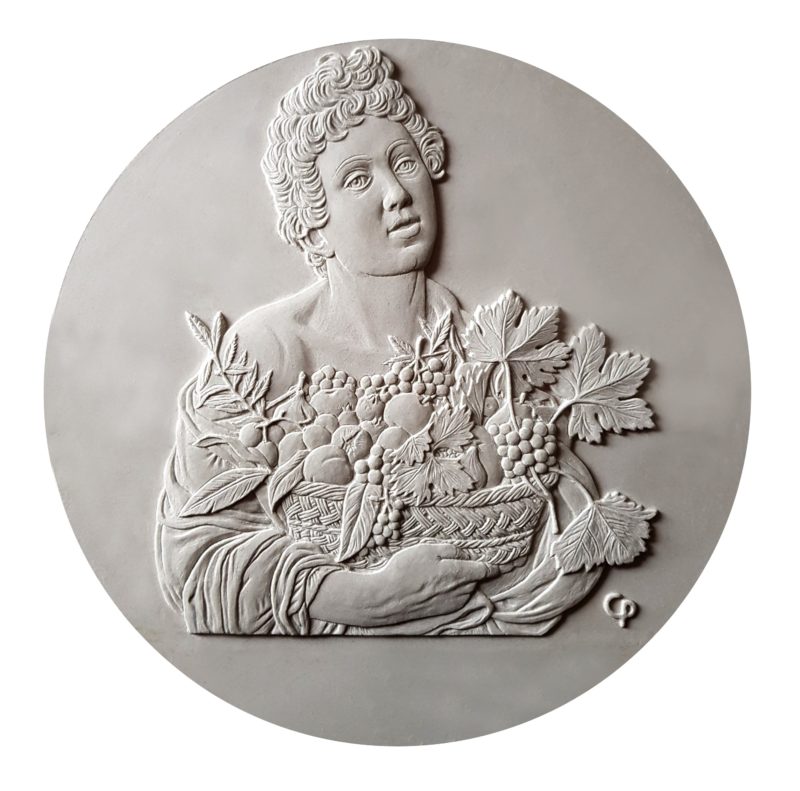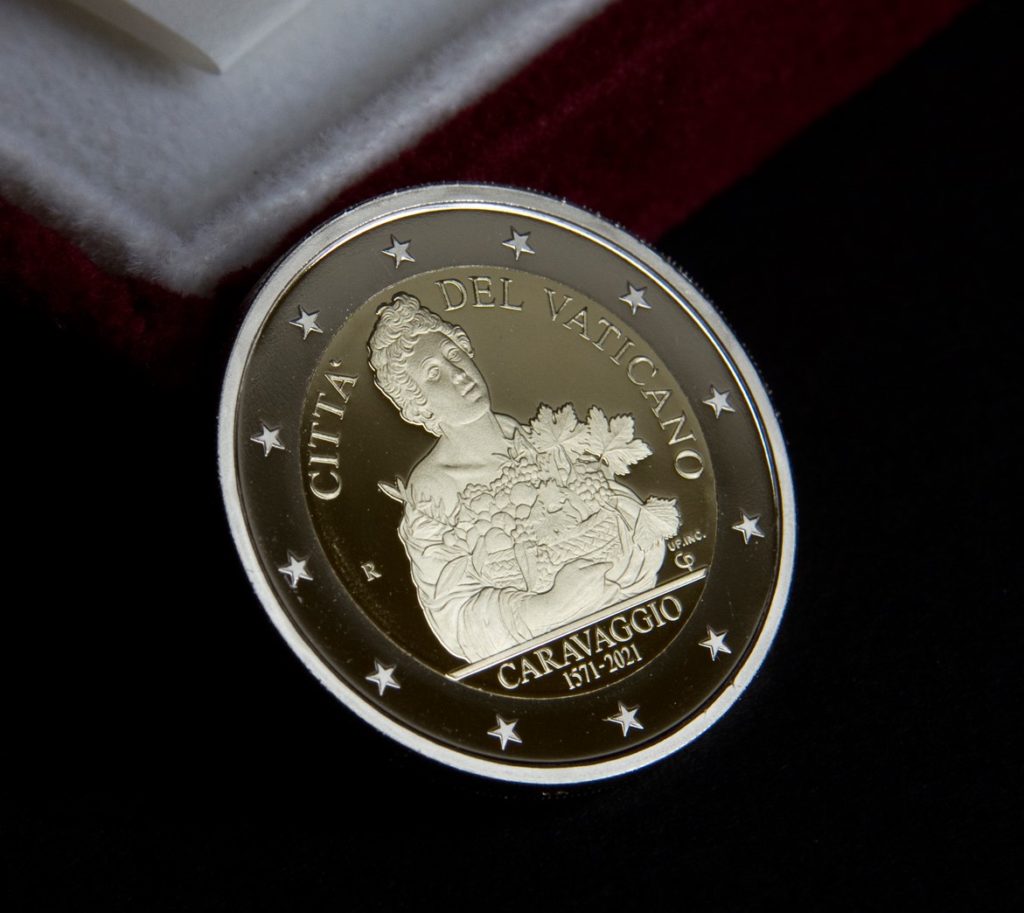 Vatican 2021 €2 commemorative coin CARAVAGGIO, by Chiara PRINCIPE
"From  drawing to coin"
NUMISMAG: In what other artistic fields have you produced works?
CHIARA PRINCIPE: When I started to take my first working steps in the world of numismatics, one of the first important commissions that came to me was in the philatelic field. Since that first stamp for the Republic of San Marino I have continued to work in philately creating works also for the Vatican City, and over the years I have increasingly appreciated this opportunity because it gave me the chance to range towards the art of color and illustration, and put myself to the test with new challenges. In addition to philately I create on commission sculptural works such as trophies, sculptures, bas-reliefs and reproductions, and wax modeling for goldsmith castings of jewelry and unique pieces.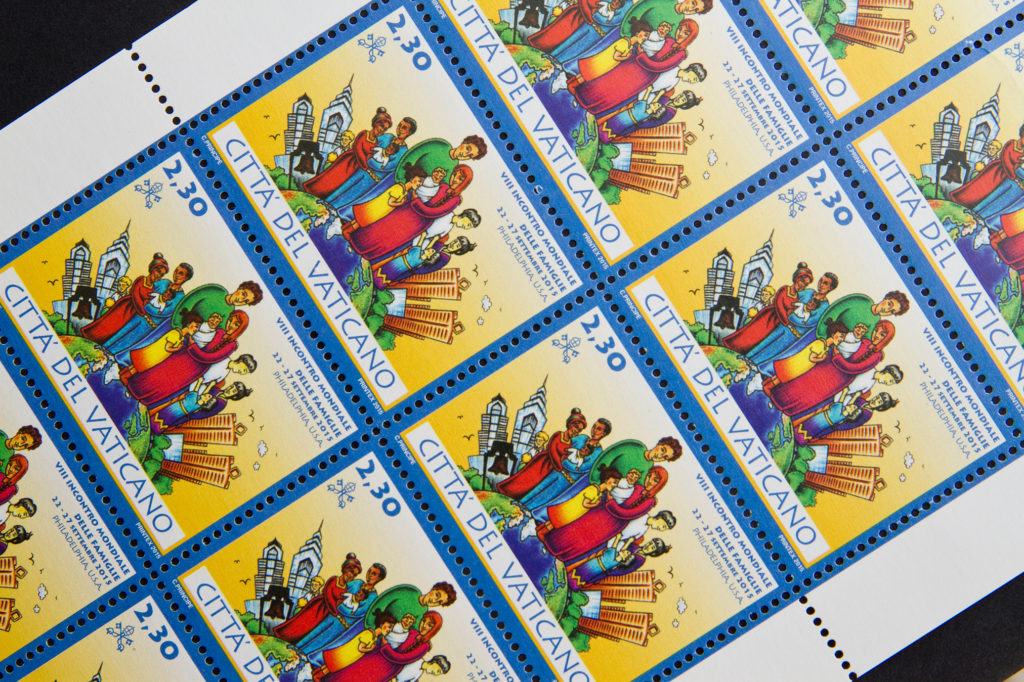 NUMISMAG: Are you a numismatist? If so, what do you collect?
CHIARA PRINCIPE: When I was a child I was very fascinated by collecting, and I watched with interest the collection of foreign coins that my grandfather had in the living room of his house, so much so that at every trip my favorite souvenirs were the coins in circulation in that country. Finding myself now working in this wonderful world made me want to collect again, so I started collecting my favorite coins, namely the €2 commemorative coins. I think that, beyond aesthetic beauty, they are very significant for "reading" the recent history of our Europe, in the evolution of styles, technologies and themes. And carrying on this collection I would like that one day my children can also "read" history by looking at these coins!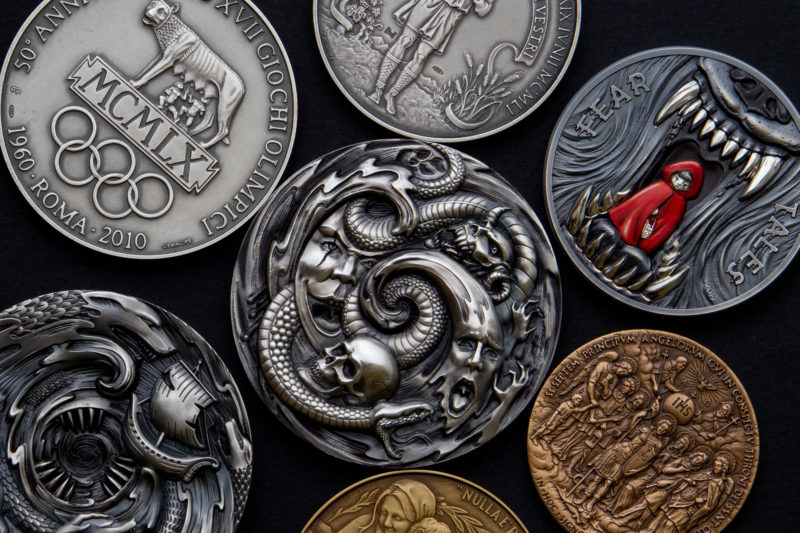 NUMISMAG: How do you see the future of numismatic creation?
CHIARA PRINCIPE: A question as beautiful as it is complex! Before the pandemic, a nice international debate table was opened on this topic, thanks to the first edition of the Coin Design Forum held in Shanghai in November 2019.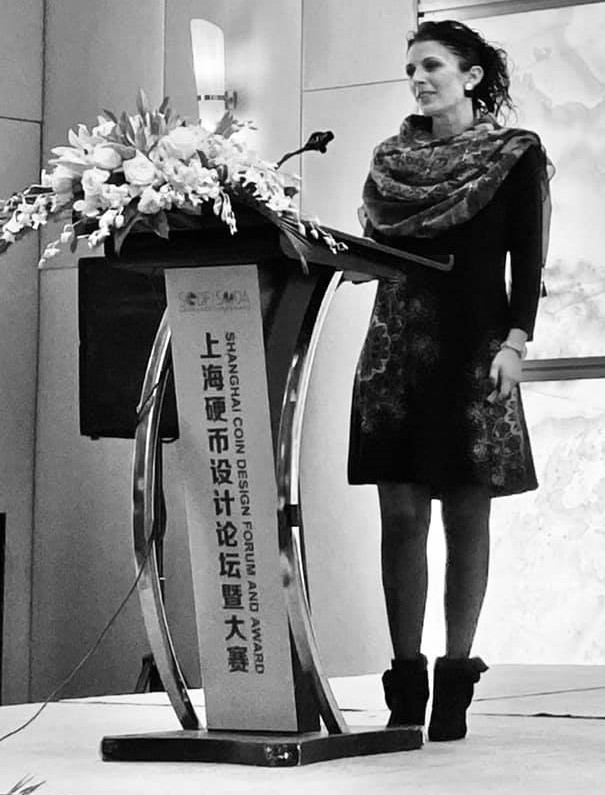 A unique event, which brought together for the first time those who are the basis of numismatic creation – that is to say artists – to discuss precisely the evolution and future of this world. It should have become an annual event -now on stand-by due to the pandemic- and having lived in 2019 this wonderful experience I feel I can say that it is precisely in this direction that the future of numismatic creation should go. It is a future in which the artist's creativity returns to the center, in continuous dialogue with mints and companies in the sector, to rekindle lively interest in this very particular market. In a world that prefers speed and massification at the expense of quality and culture, even coin risks falling into a mere object of marketing or investment.
But we cannot allow the symbol par excellence of our history and culture, something as ancient and important as a coin, to be reduced to this! The Shanghai Forum underlined this, and allowed a nice dialogue between many different figures involved in the numismatic field: the sharing that was created between mints and us artists from all over the world represented a great impetus for each of us, increasing creativity and the desire to grow and learn from the other, in order to offer increasingly excellent products in our sector. Great bases to hope for an even better future!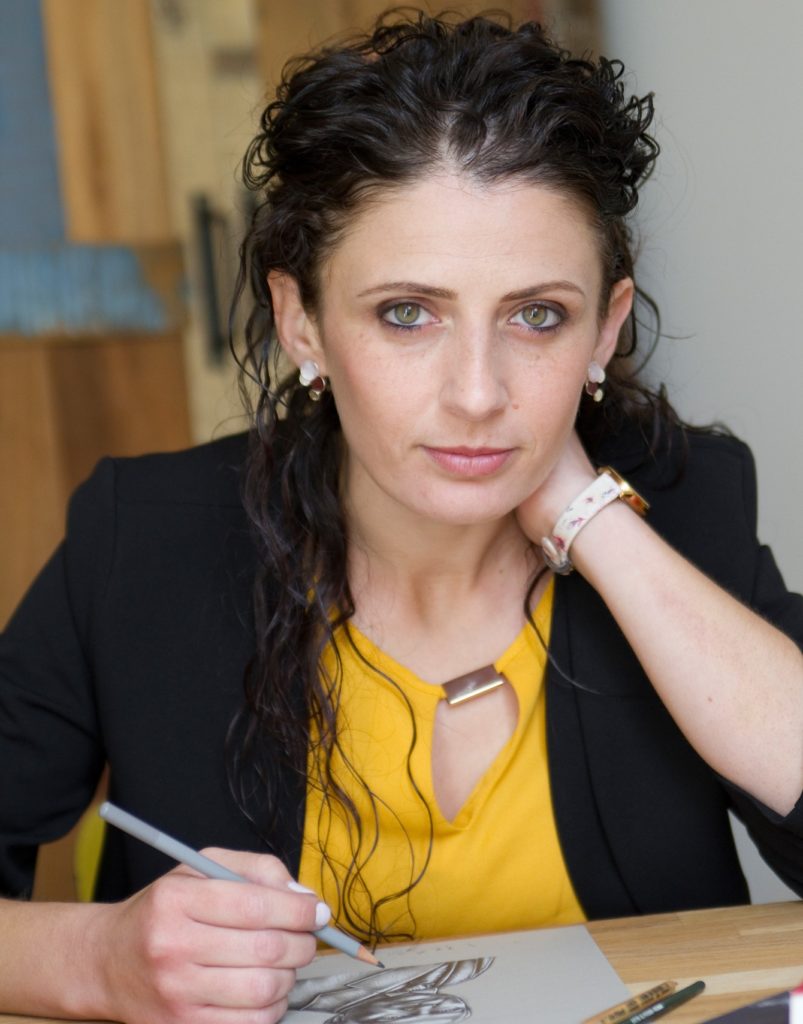 Sources: CHIARA PRINCIPE and NUMISMAG.