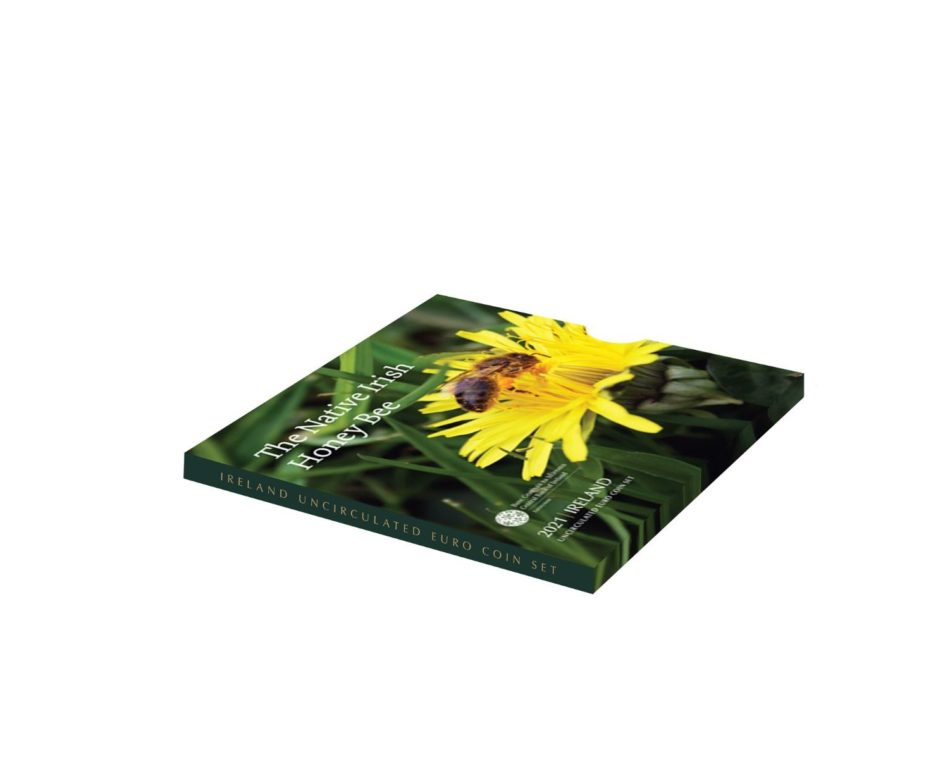 2021 irish numismatic program
The Central Bank of Ireland has very belatedly communicated part of its 2021 numismatic program. For the moment, only two BU quality coin sets are announced. It is the classic annual set containing the 8 coins of the annual divisional series. In addition, a recurring "birth" set is also issued.
---
BU annual set
---
The 2021 Annual Box Set highlights the importance of honeybees and how we can help our pollinators. In recent years, there has been a global decline in all bee species. Habitat loss, agricultural intensification and pesticide use have led to an "Irish bee crisis". This has raised serious concerns about their essential role as pollinators and the dramatic effect their decline could have on biodiversity and food production.
To counter this, the All-Ireland Pollinator Plan was introduced by the National Biodiversity Data Centre in 2015.
The print run is limited to 5,000 sets.
This set will include all Irish coins from €1c to €2 in uncirculated quality.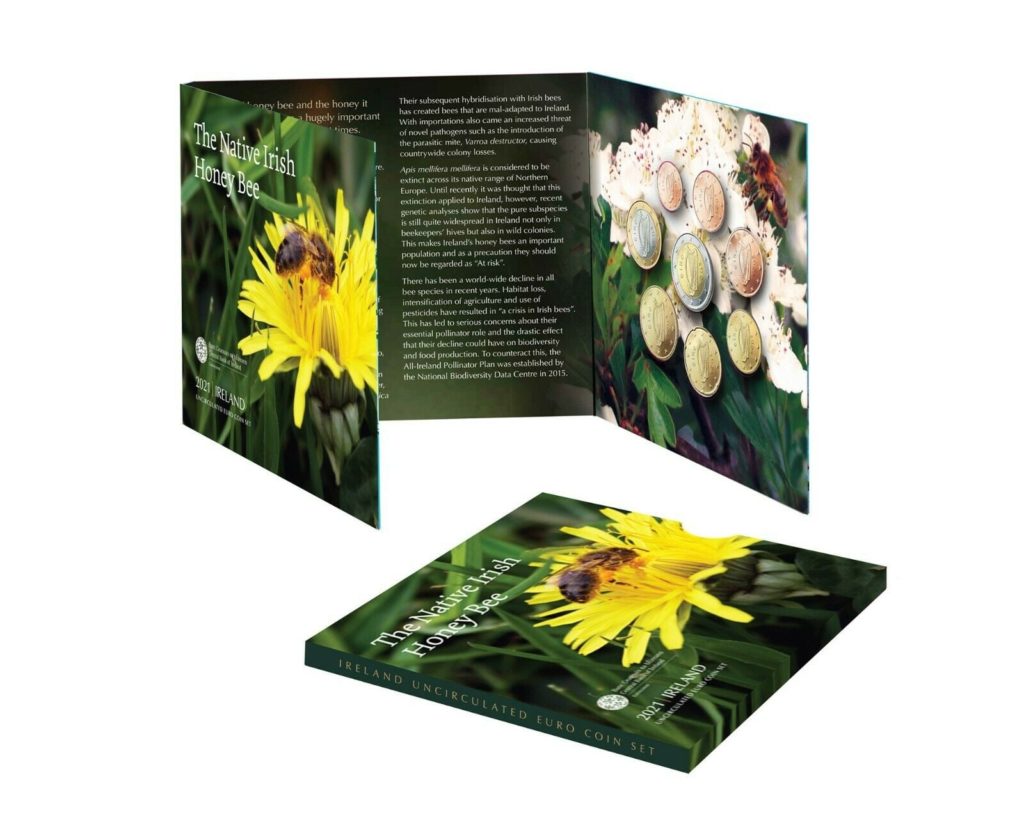 ---
Baby set 
---
This traditional set in Irish euro numismatics is issued in 1,000 sets (a 50% reduction compared to the 2020 birth set's mintage).
Sources: Bank of Ireland and NUMISMAG.