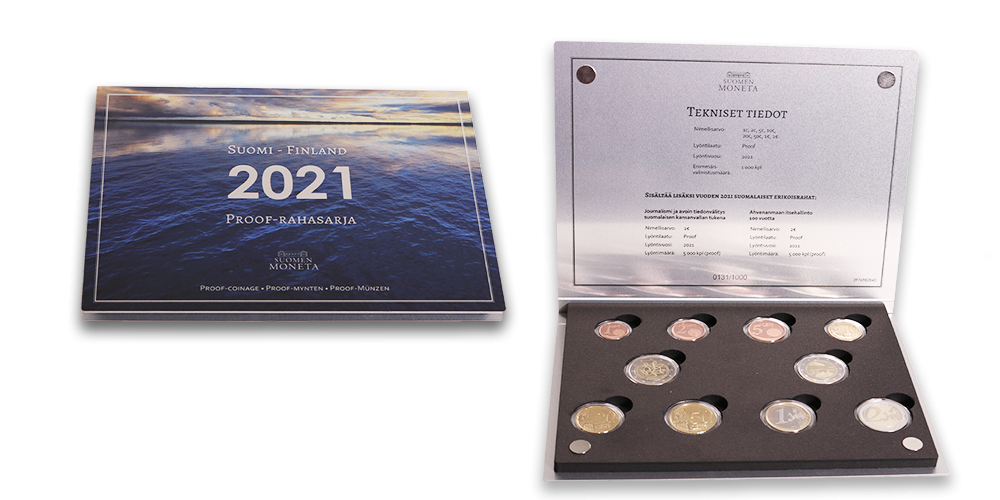 2021 Finland last BU set and the annual proof set announced
Finland unveiled recently its last coin sets for year 2021. The two last sets consist in the annual proof set and a dedicated set for archipelagos.
---
BU set dedicated to finnish archipelago
---
The Finnish archipelago is one of the biggest in the world. The Archipelago Sea, between the Gulf of Bothnia, Gulf of Finland and the Åland Isles, contains more than 41,000 islands, from small islets and skerries to inhabited islands.
The coin set "The Finnish Archipelago" is a celebration of finnish unique mosaic of water and isles.
It includes the newest special Euro coin issued in 2021″Aland Autonomy – 100 Years".
Aland, the biggest group of islands in the Archipelago Sea, celebrates its hundred years of self-government. This region, comprising 6,700 islands, is a cornucopia of history of maritime history. People sailed in these treacherous waters as early as during the Stone Age. These days the routes are used by cargo ships as well as modern cruise ships.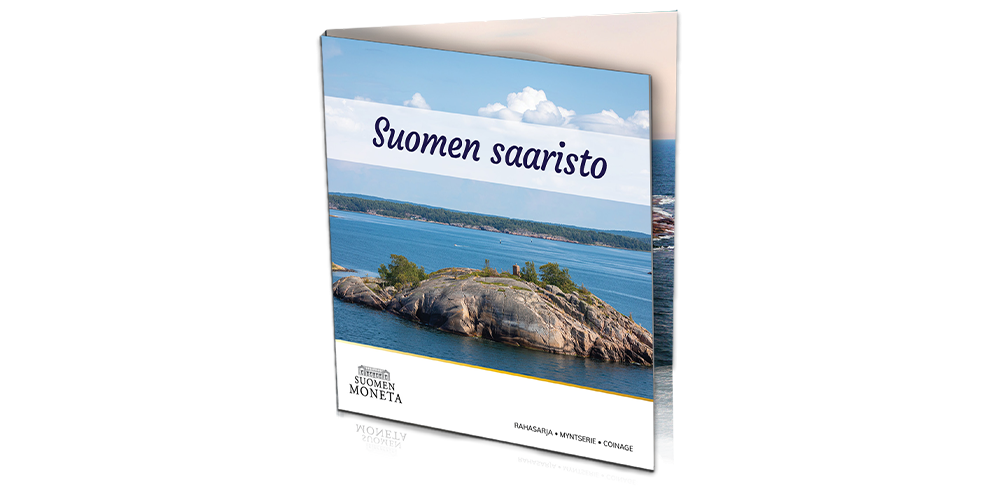 ---
Set specifications
---
Metal: Nickel/Copper
Denomination: c1, c2, c5, c10, c20, c50, €1, €2, €2CC
Quality:BU
Yearmark: 2021
Mintage: 3 000 sets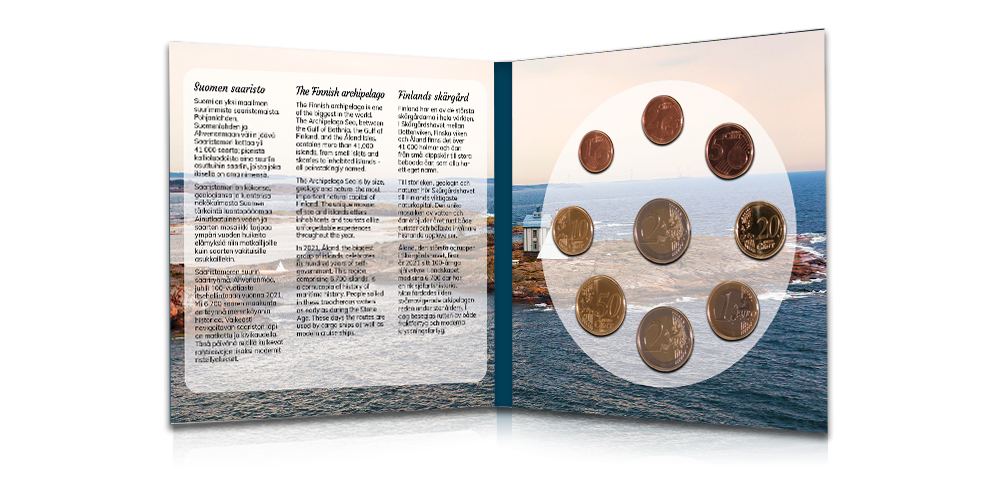 ---
Annual proof set
---
This Proof coin set includes the Finnish circulation coins of 2021 and the two two-euro commemoratives issued in 2021 in mirror-like proof finish.
The special euro coin Journalism and Free Press Supporting Finnish Democracy was issued in April 2021. It celebrates the centennial of the Union of Journalists in Finland, and defends freedom of speech.
Åland Autonomy 100 Years is the theme of the other Finnish special coin of 2021, issued in August. The design of the coin celebrating the jubilee year is called "Vår väg" (Our road).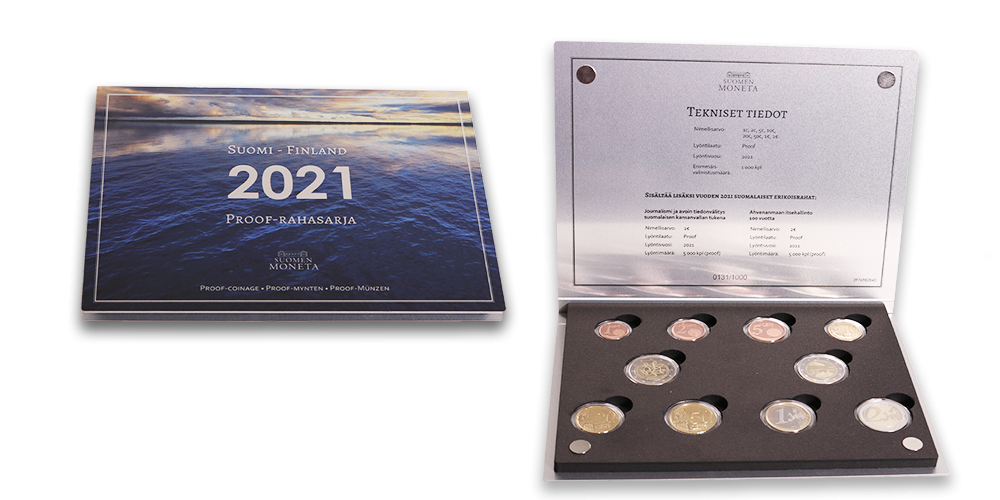 ---
Set specifications
---
Denomination: c1, c2, c5, c10, c20, c50, €1, €2 , 2*€2 CC
Condition: Proof
Yearmark: 2021
Mintage: 1 000 sets
Sources: Bank of Finland and NUMISMAG.