LUC LUYCX, father of the euro (coins), celebrated by belgian government
On January 1st 2022, Europe celebrated the 20th anniversary of the euro. A single currency with a very Belgian touch, since the design of the common side of the coins was made by Luc Luycx, engraver of the Royal Mint of Belgium. The famous coin designer was also celebrated on this occasion.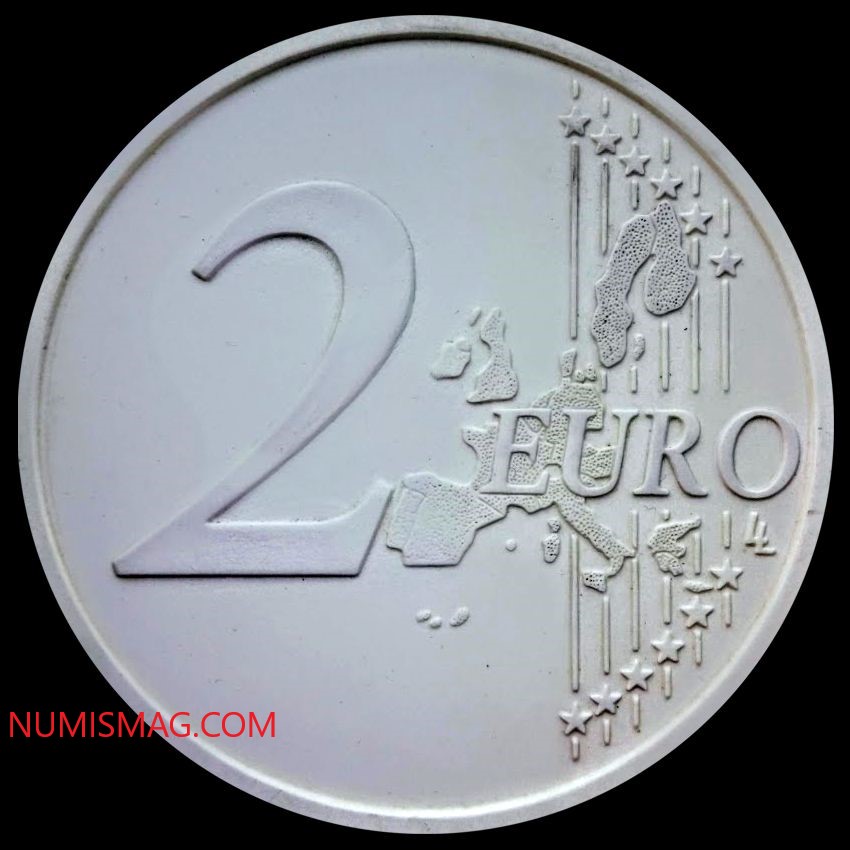 Plaster common face of the €2 coin, designed by Luc LUYCX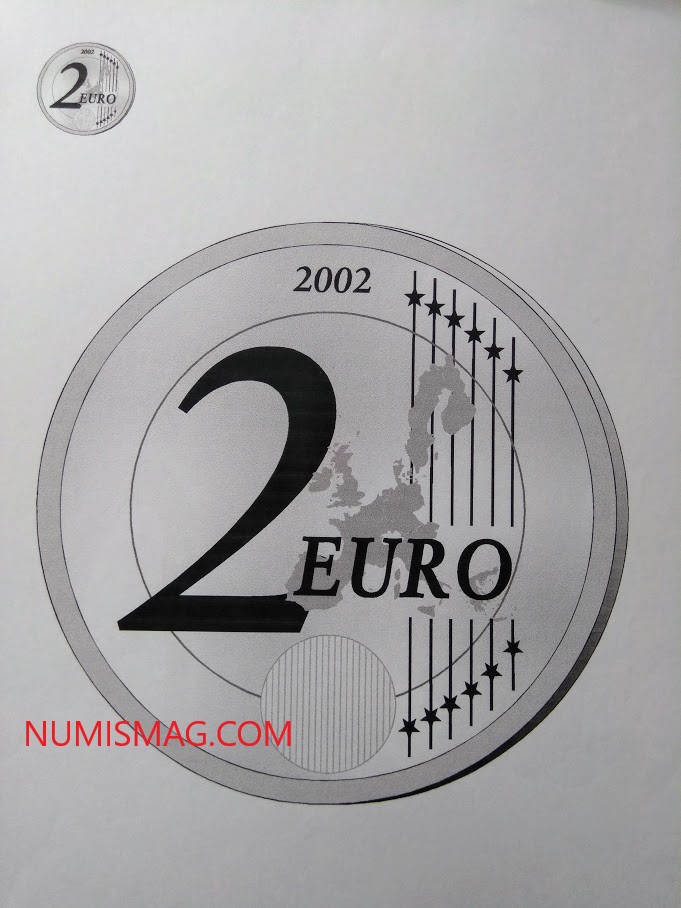 Project of a common 2€ face designed by Luc LUYCX – not issued
Luc Luycx declared on this occasion: "Several subjects were proposed for the drawing: architecture and styles in Europe, European personalities and European objectives. I chose this last subject and decided to show a map representing the progressive integration of Europe, with the 12 stars as on the European flag.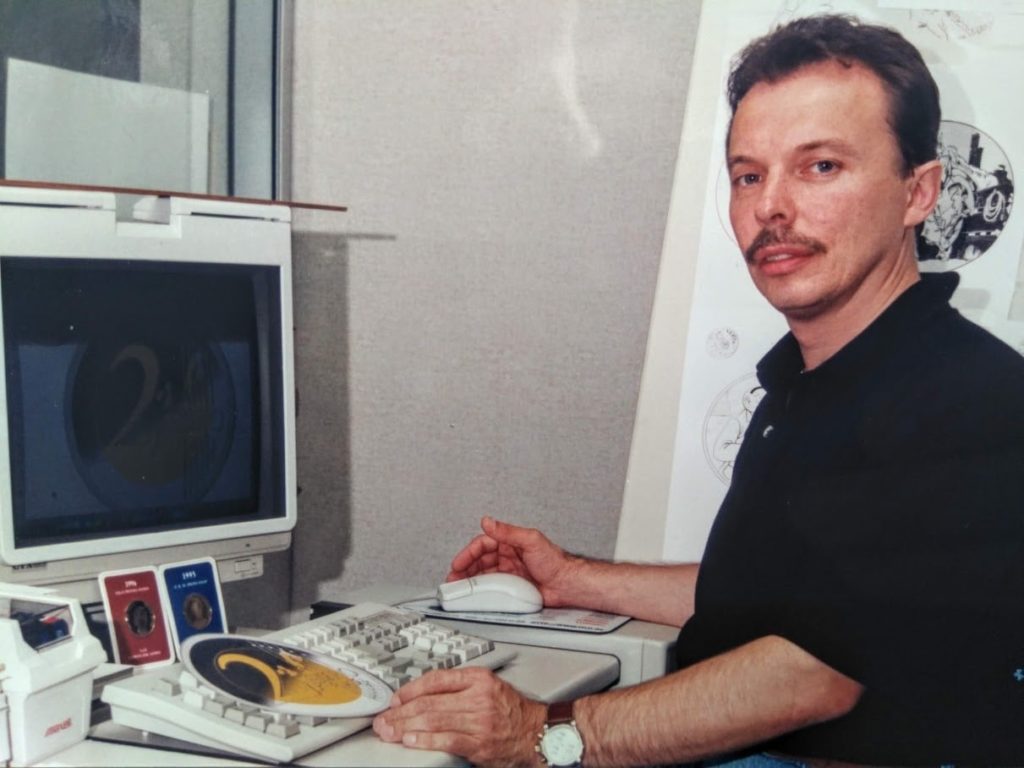 For me, the most important element of a coin, especially today, is its face value. So I gave it a prominent place on the coin. It turned out that my design was somewhat "different" from the 36 other designs that were proposed at the European level. As I said, it was clean, not too busy, simple, with a large image, relative to the module, for the face values."
Luc Luycx, the designer of the common side of the euro coins
with Vincent Van Peteghem, Minister of Finance
Sources: RMB and NUMISMAG.