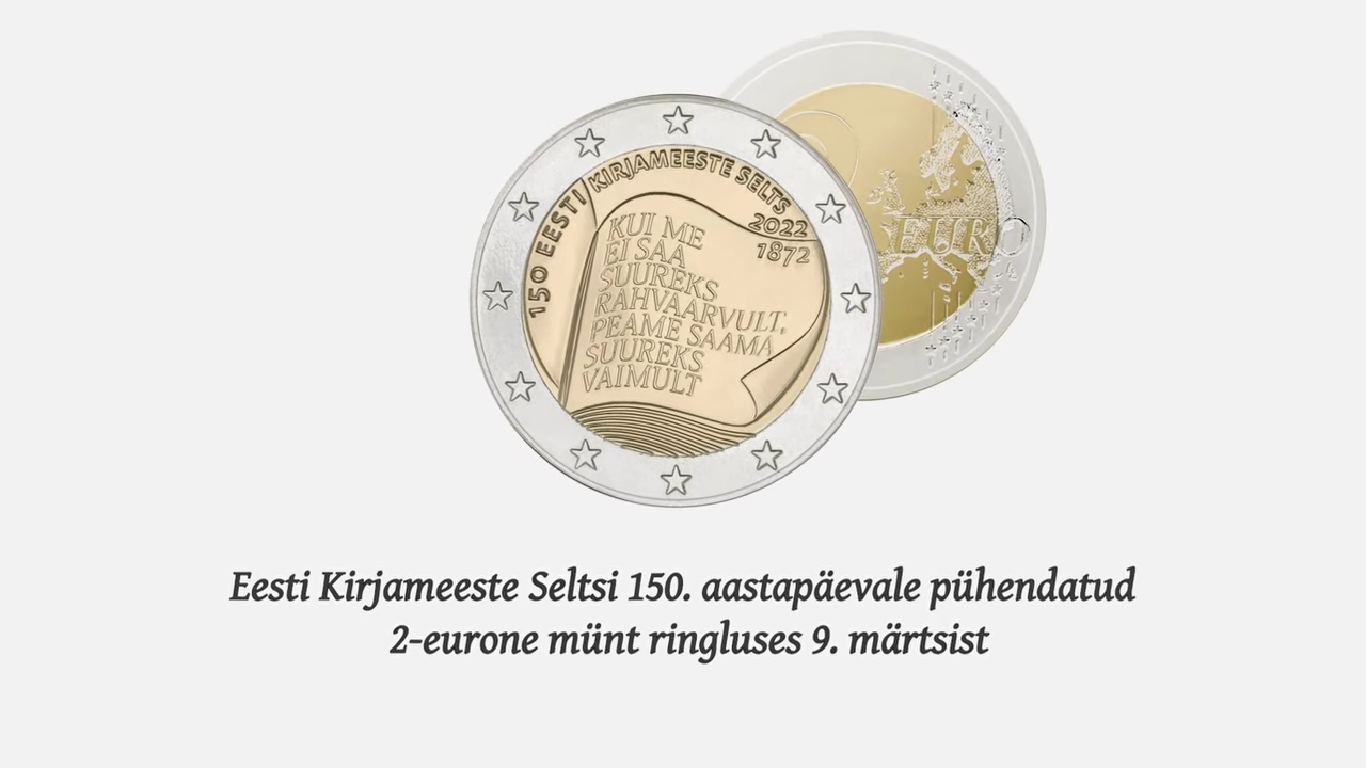 Estonia: €2 commemorative coin – 150 years of the Estonian Literary Society
The Bank of Estonia is issuing a €2 coin on March 9th to commemorate 150 years of the Estonian Literary Society.
The national side of the coin depicts an open book with the phrase on one page "If we do not grow in population, we must become great in spirit" by Jakob Hurt, the first president of the Estonian Writers' Society. The year of foundation of the Estonian Writers' Society is also mentioned on the same side of the coin. It was founded in 1872. The society, founded in Viljandi and later moved to Tartu, contributed to the promotion of Estonian language literature in order to raise the cultural level of the Estonian people. The coin was designed by Riho Luuse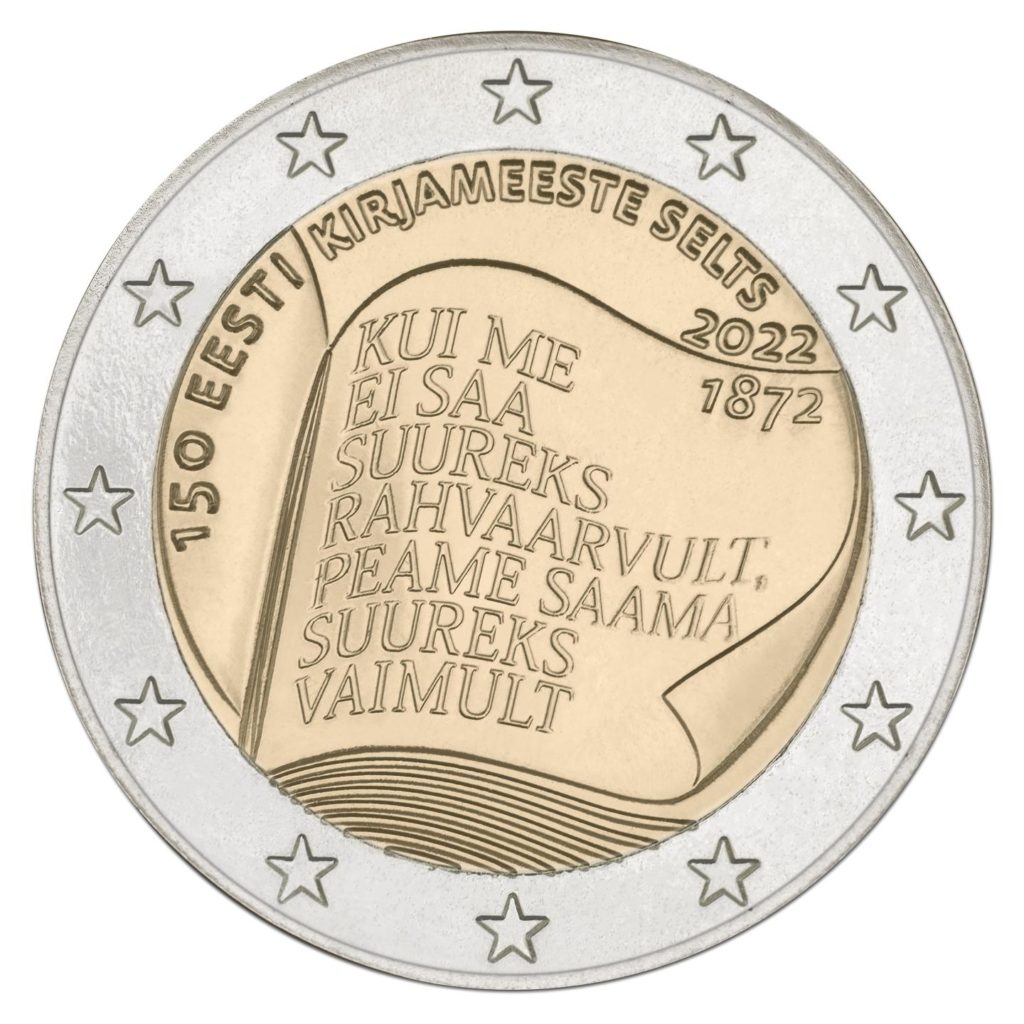 The new circulation coins (UNC) will be issued through banks and retail outlets as of March 9 and will be valid as official means of payment throughout the euro zone.
One million coins have been minted, of which 10,000 are in BU condition and sold in coincards. 990,000 UNC coins are therefore destined for cash circulation.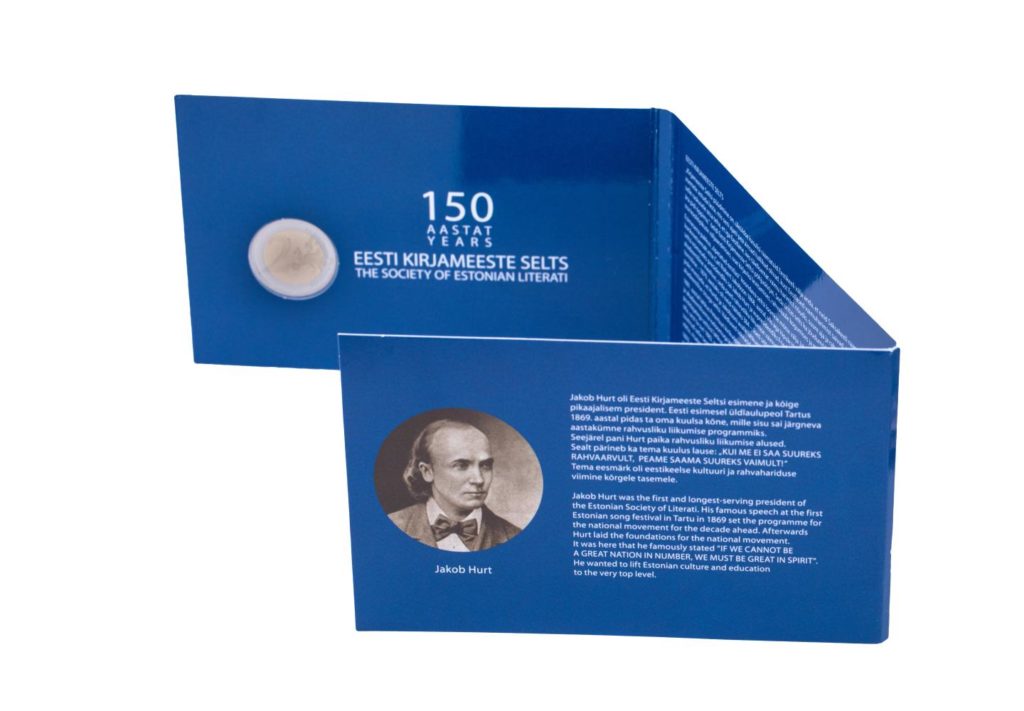 The coins were minted by the Finnish Mint.
Riho Luuse, the author of the winning design, is also the designer of the €2 commemorative coin dedicated to Paul Keres, issued in 2016 and the collector coin, dedicated to the Hanseatic city of Tallinn, issued in 2017.
Sources: Eesti Pank and NUMISMAG.