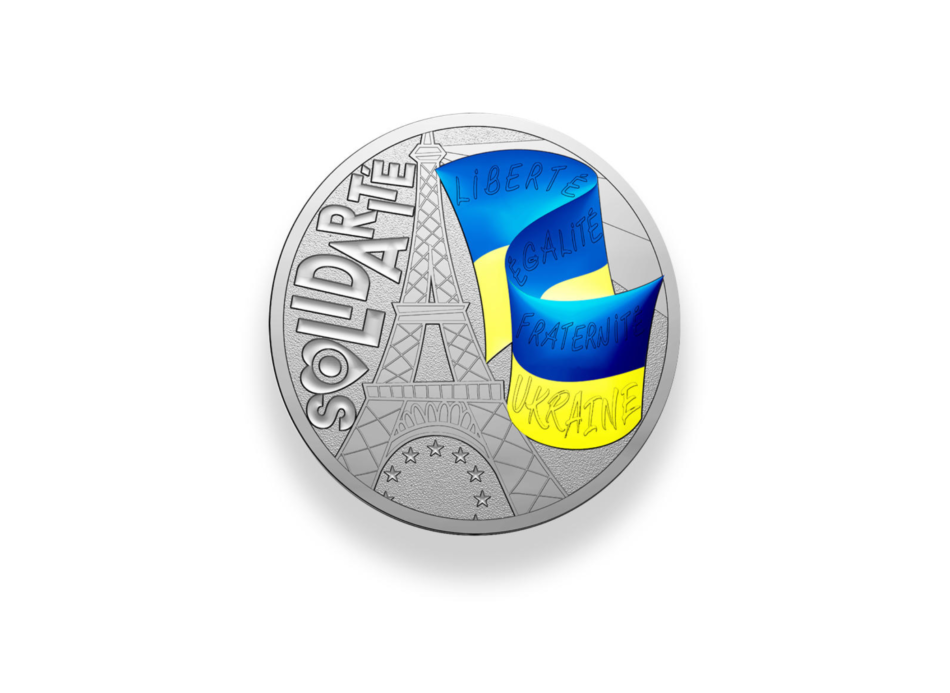 2022 MEDAL – SOLIDARITY WITH UKRAINE
In solidarity with the Ukrainian people, Monnaie de Paris (french mint) is launching a medal to support the populations affected by this conflict. For each €10 medal purchased, Monnaie de Paris will donate €8 to the Red Cross for the Ukrainian population. This donation aims to provide humanitarian assistance to protect the life, dignity and assistance to victims of this armed conflict.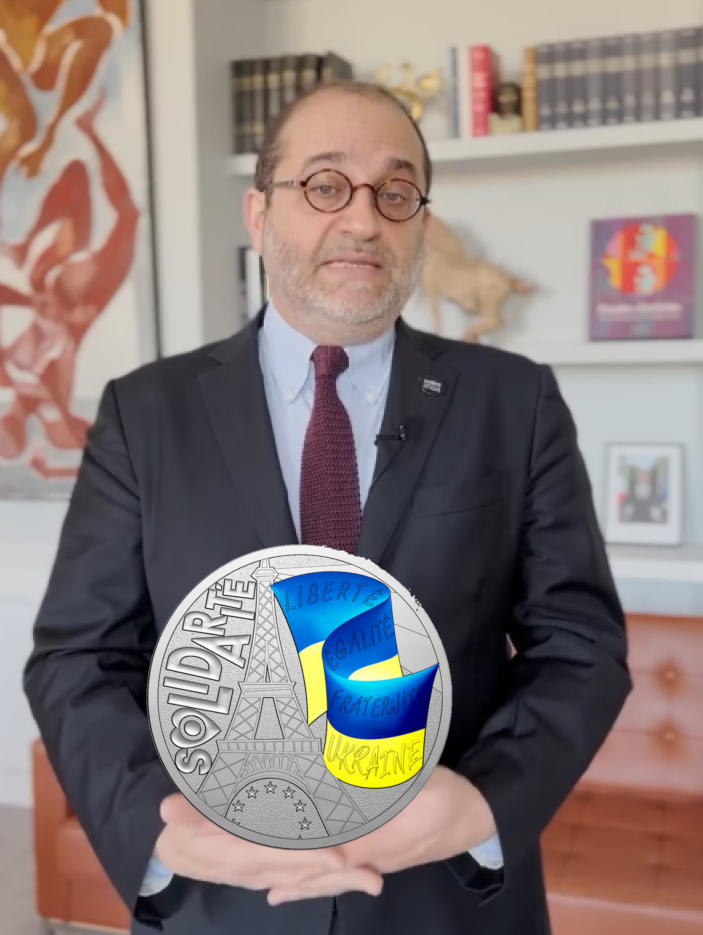 Marc SCHWARTZ, French Mint CEO and 2022 UKRAINE MEDAL
On the face of this mini-medal, we find the Eiffel Tower proudly displaying the two-colored Ukrainian flag. The flag also features the French motto "Liberté, Egalité, Fraternité", a motto that resonates beyond our own borders as a collective message of peace and humanism. This mobilization is not limited to the borders of France. It is a collective and communal impulse symbolized by the stars of the European flag at the foot of the Eiffel Tower.
The reverse side is a common reverse side of the mini-medals of the Monnaie de Paris, dated 2022.
In stock at Monnaie de Paris e-shop from march 2nd 2022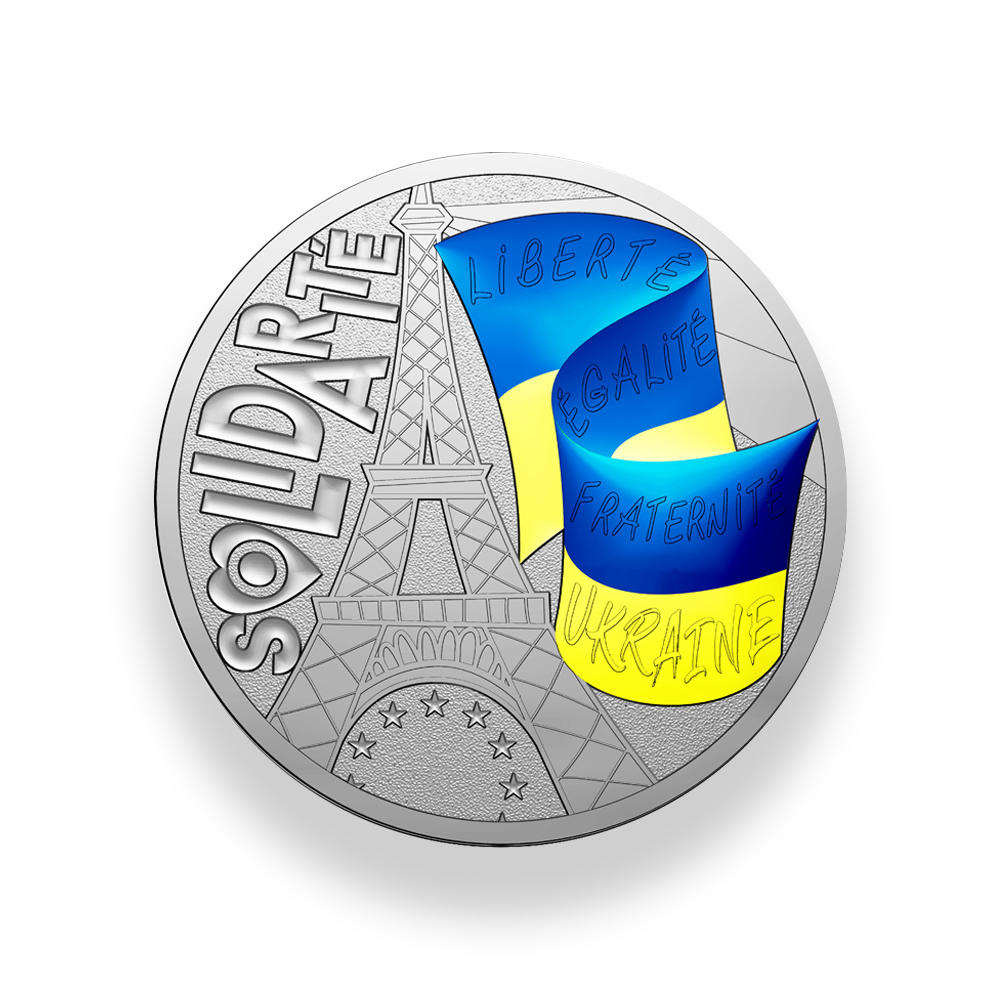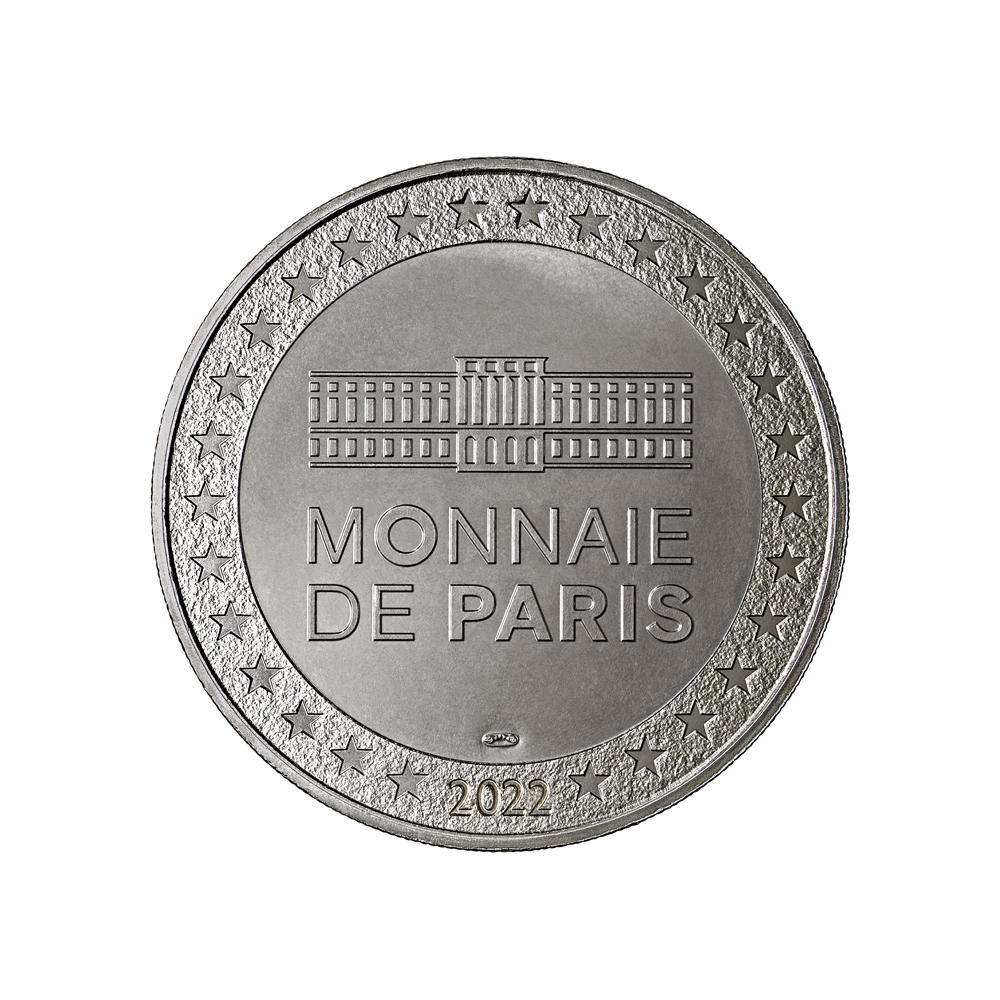 Sources: Monnaie de Paris (french mint) and NUMISMAG.