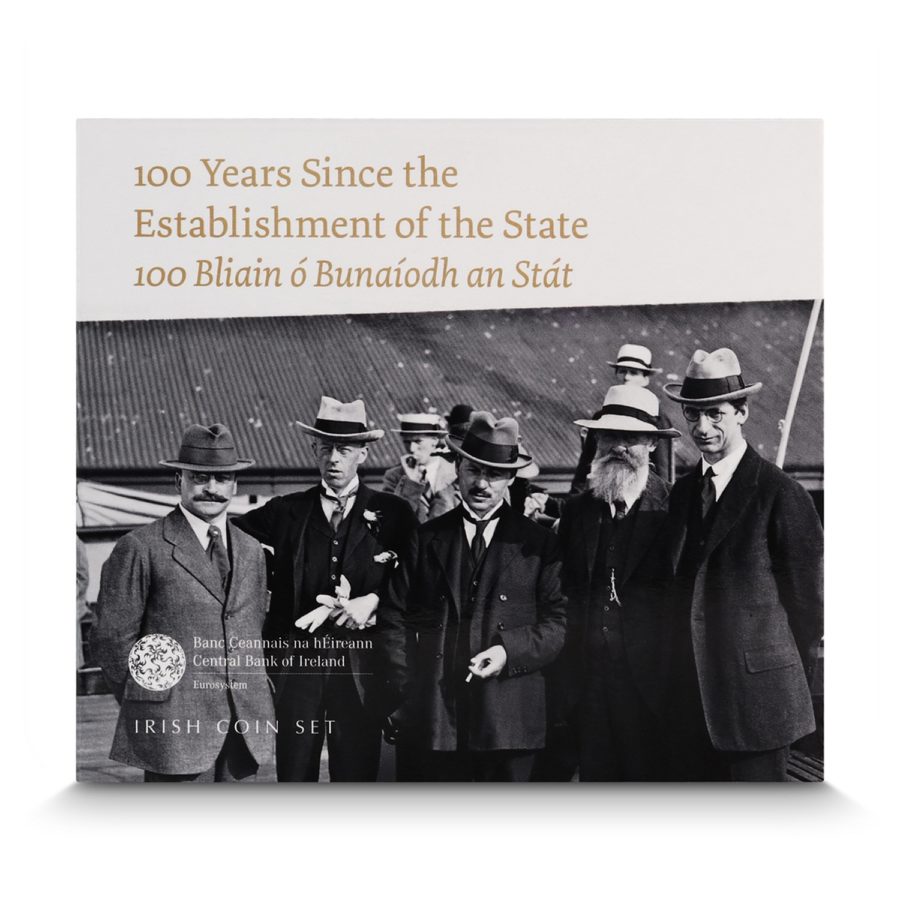 2022 BU set – 100 years of the Irish Free State
This year, the Irish Central Bank's annual set will mark 100 years since the creation of the Irish Free State, which itself followed the Irish Republic, which was enacted in 1917. The announced print run for this set is 8,000 copies.
The Anglo-Irish Treaty signed on 6 December 1921 between the British government and Irish representatives was overwhelmingly approved on 14 December 1921 by the British House of Commons and the House of Lords in London.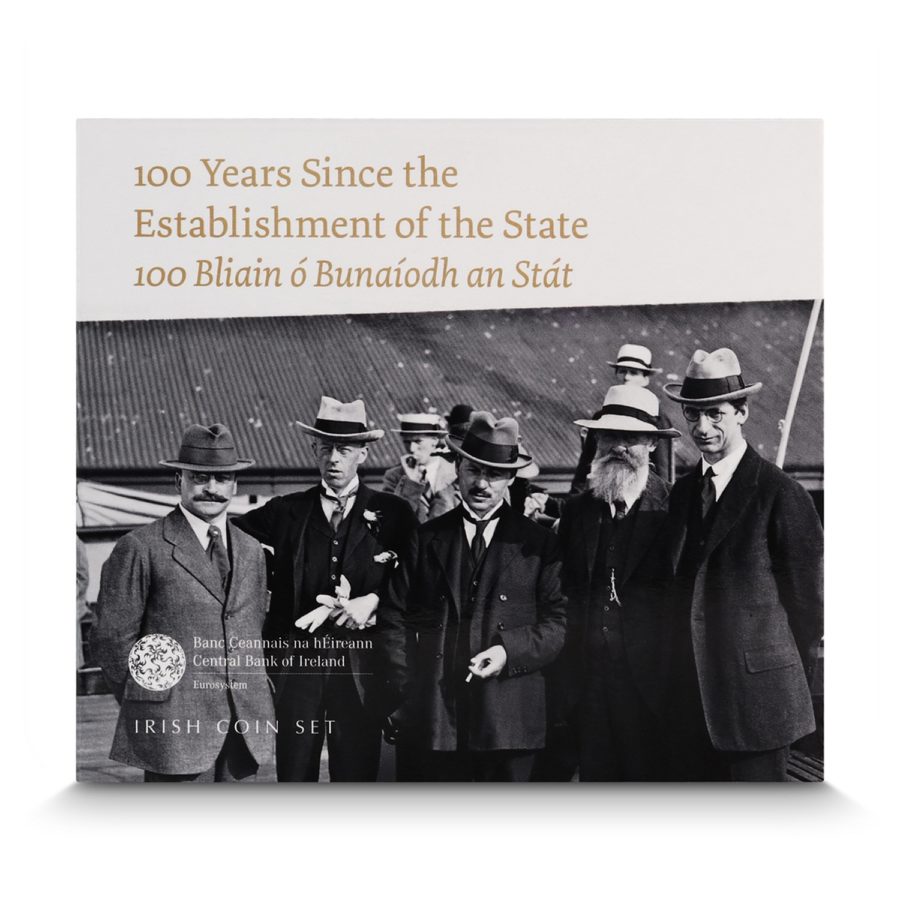 But its ratification by the Irish Dáil Éireann was difficult. Indeed, Éamon de Valera was opposed to the treaty championed by Michael Collins and Arthur Griffith in bitter debates over the partition of the island and the status of the new state. De Valera wanted there to be only one Ireland, including the present Northern Ireland which England wanted to keep under its rule. According to the treaty, the new state was also to swear allegiance to the British monarch. All references to the Republic disappeared.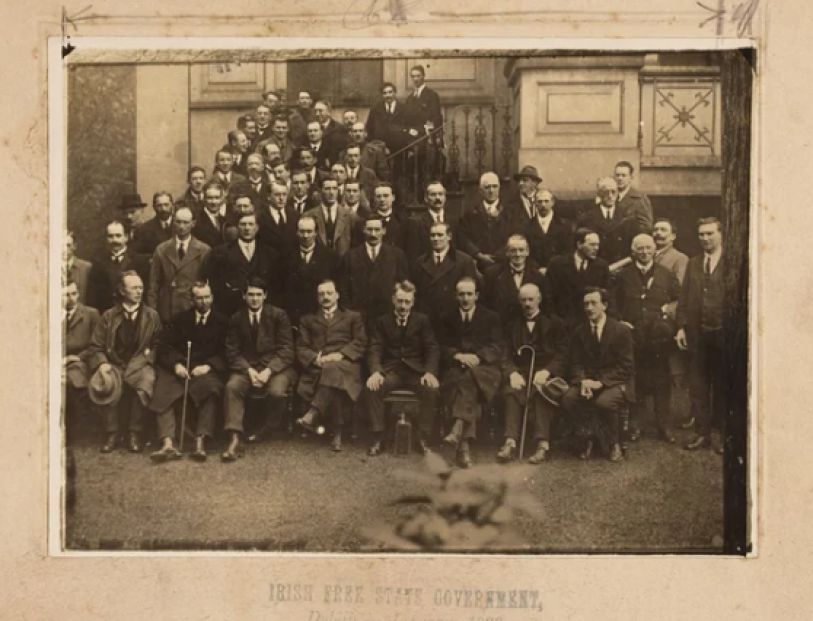 Gouvernement de l'Etat Libre d'Irlande (décembre 1922) 
Bibliothèque nationale d'Irlande
The text was finally voted on 7 January 1922, but only came into force on 6 December 1922 after the Royal Proclamation of George V. It was supposed to apply to the whole island, but the very next day Northern Ireland, in accordance with the provisions of the treaty, withdrew: the Irish Free State therefore only concerned the 26 counties of Southern Ireland.
The Irish Free State existed until 1937, when the current constitution of Ireland was adopted by referendum.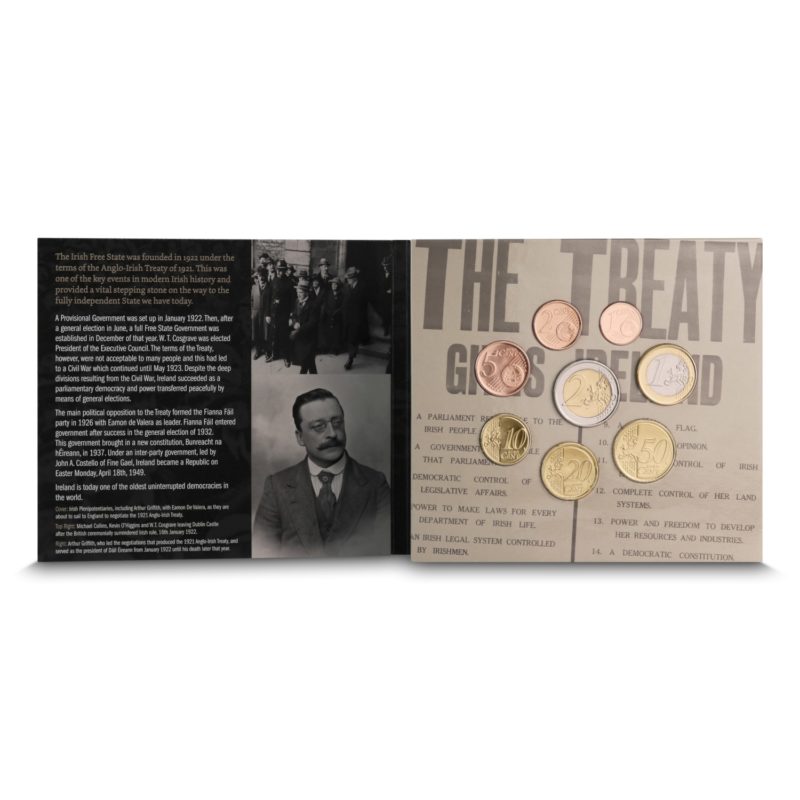 In addition, the Central Bank of Ireland will also issue a 2022 birth set limited to 1,000 sets.
Sources: Central Bank of Ireland and NUMISMAG.