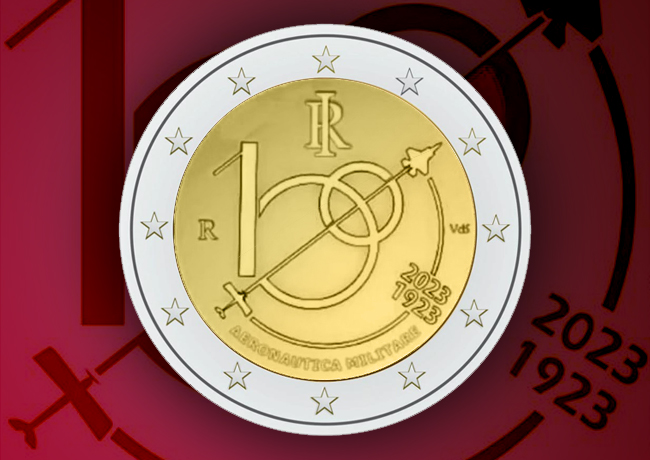 2023 €2 commemorative coin – AERONAUTICA MILITARE from Italy
The Italian Mint presents the design of the new 2 euro coin that celebrates the centenary of the creation of the Italian Air Force, founded in 1923. The national side of the coin features the logo designed by the AERONAUTICA MILITARE staff for the centennial celebrations. The design depicts a large stylized numeral "100" crossed by a runway with an antique aircraft, a pioneer propeller biplane, at the lower left and a modern fighter aircraft, presumably an F35, at the upper right. A semicircular line on the right edge of the image links the two elements with the dates 1923 and 2023.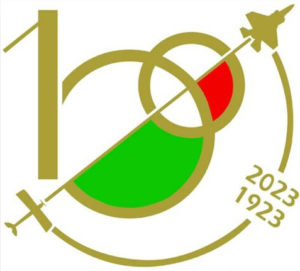 The subject of the commemorative issue, AERONAUTICA MILITARE, is visible at the bottom, while the monogram of the Italian Republic (RI) stands out at the top; the mintmark R of the Mint of Rome on the left and the initials VdS of the designer Valerio De Seta. Valerio De Seta will also be the engraver of this coin.
€2 – AERONAUTICA MILITARE – Italy 2023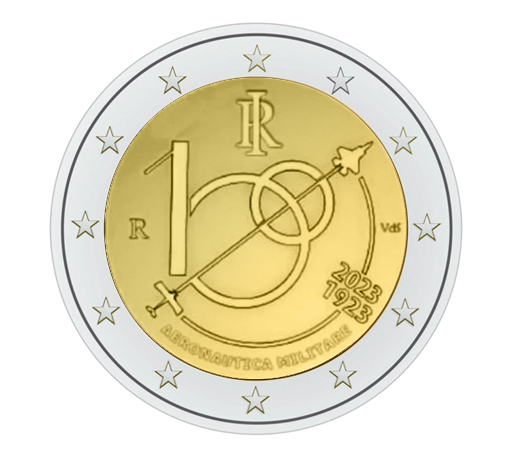 ---
Mintage (circulation) : 3 000 000 coins
---
Sources: ZECCA (italian Mint) and NUMISMAG