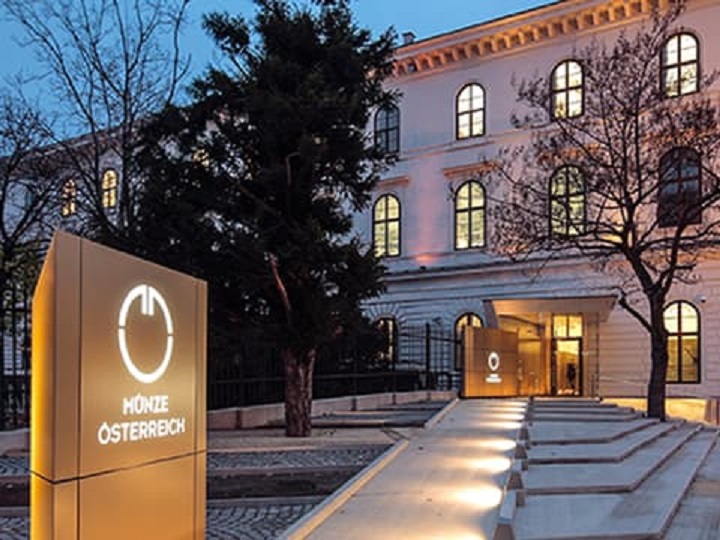 2020 annual austrian numismatic program
The Austrian Mint  announced today its numismatic program for 2020.
It even gave some details about the 2021 BU and PROOF annual sets.
This one remains classic compared to those of recent years.
This article will be regularly updated as official communications from the Austrian Mint progress, including the unveiling of the various visuals of numismatic issues.
The Director of Communication of the Austrian Mint told in BERLIN, during the 2019 WORLD MONEY FAIR, that the mint was now publishing the visuals of its numismatic issues more and more late in order to limit the risks of parasitism from competitors, particularly from the private sector.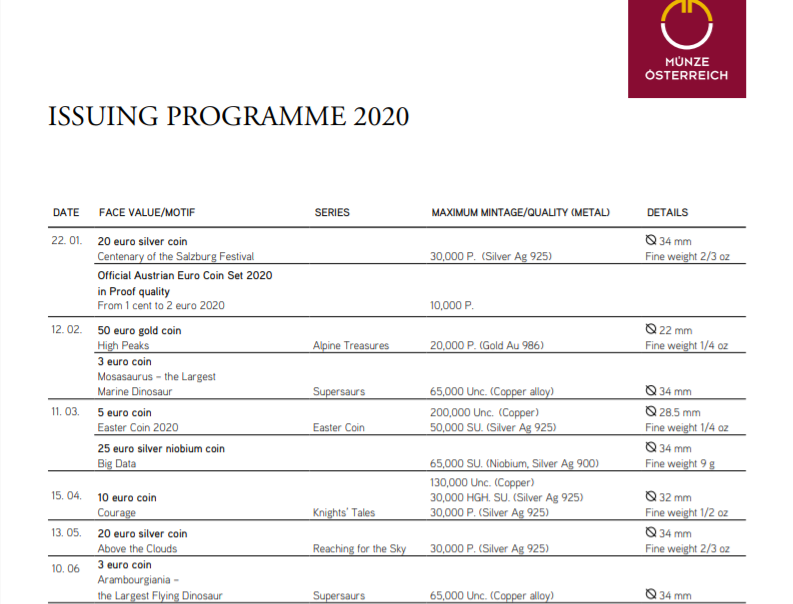 Sources: Monnaie d'Autriche et NUMISMAG.