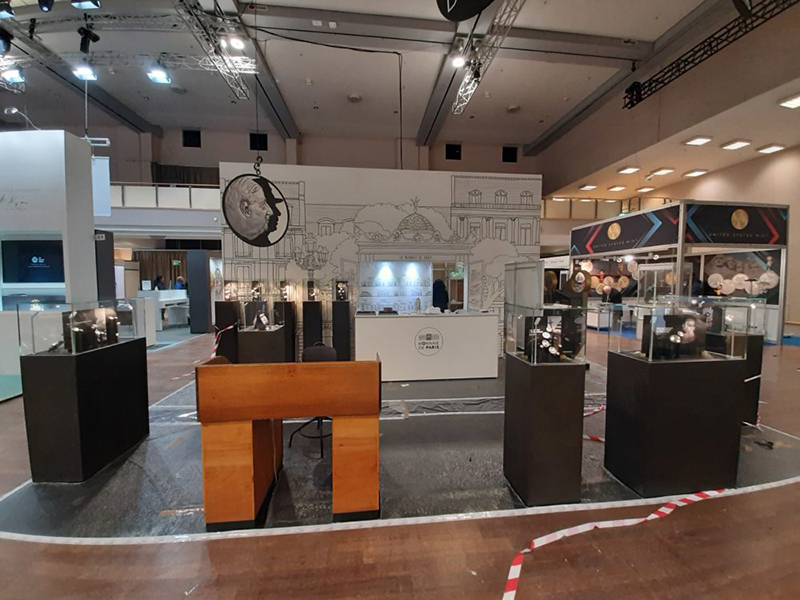 2021 Berlin World Money Fair will take place on internet!
The World Money Fair 2021 will take place, but only in a digital way. The organizers insist, however, that this digital presentation of the Money Fair is a complement to and not a substitute for the annual event, the Berlin World Money Fair.
The virtual start page of the World Money Fair homepage presents all participants with their company logos.
Official start of digital fair is on january 27th 2021.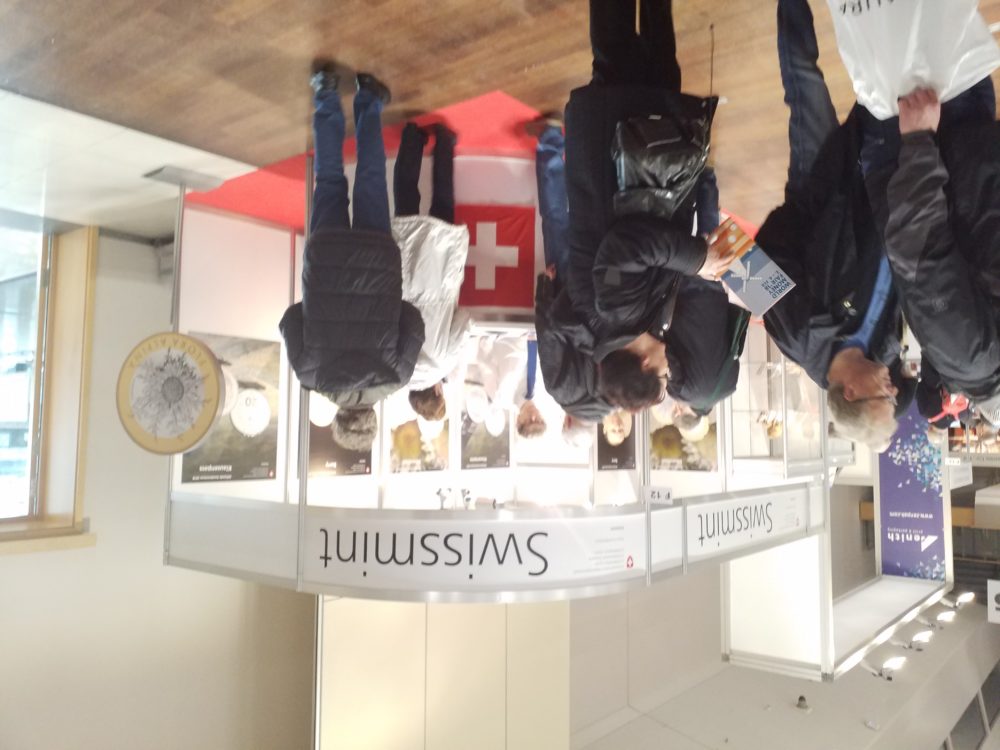 Swiss Mint booth, during Berlin WMF
From there, visitors may click directly on each individual presentation of the virtual exhibitors.
In addition to the virtual presentation of each exhibitor, the organizers of the exchange also offer the following possibilities, all digital.
A digital media forum will be held and all national mints are invited to participate. It will take place january 29th 2021 from 10AM.
The following mints will unveil their 2021 numismatic program:
China Gold Coin
Italian Mint
Münze Österreich
Mint of Finland
Royal Australian Mint
The technical forum will also be fully digitized this year and will take place on january 28th from 1:30PM
See the list of presentations below:
Technical Forum – Programm | worldmoneyfair.de
Virtual meeting rooms will also be available for product presentations and remote customer meetings.
Short podcast programs can be watched on WMF's youtube channel (our example: an interview with the CEO of South African Mint at the Berlin World Money Fair in 2020).
Link to the digital Fair (clic here)
C. ROUX, former CEO of South African Mint interviewed during Berlin WMF
Sources: Berlin World Money Fair and NUMISMAG.