2021 estonian numismatic program
Estonia will issue several commemorative coins in 2021, one of which is a coin dedicated to the 2021 Olympic Games, an issue originally planned for 2020 and postponed due to the COVID19 pandemy . This article will be completed over time, based on information provided by Eesti Pank (estonian Central Bank).
€2 coin celebrating the wolf, an emblematic animal of Estonian popular culture.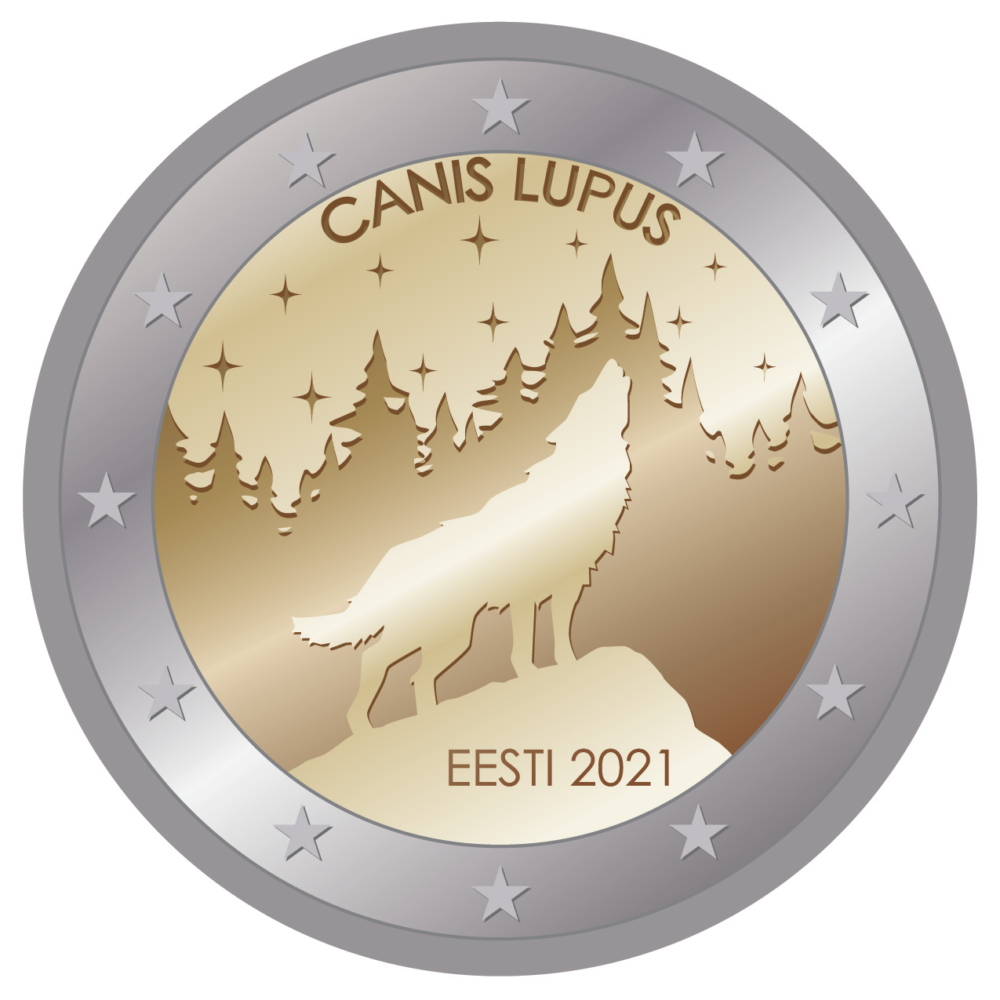 €2 coin dedicated to the Finno-Ugric peoples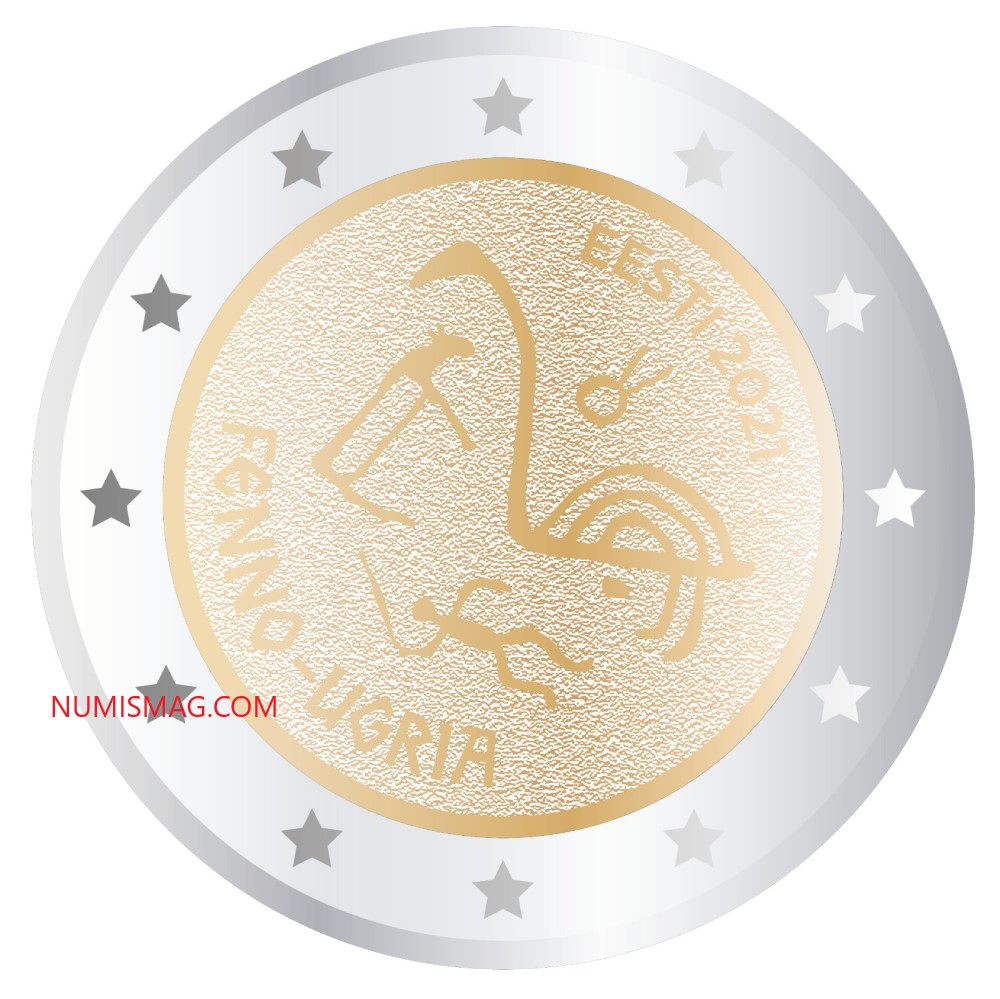 €8 coin commemorating the Hanseatic city of PARNU
The winning designer of the monetary competition explained that she was inspired by the idea of the Hanseatic League, which was primarily an organization for maritime trade in the North Sea and the Baltic Sea, and in which Pärnu or Uus-Pärnu was one of the most important seaports in Livonia.
"The drawing symbolizes maritime trade with the geographical coordinates of Pärnu and a compass, which sailors used to plot their route in medieval times. They still do so today. I think this drawing of the coin is still relevant today, because Pärnu is not only a seaside resort, but also a maritime and port city," said Aidi Mesi.
The winning designer, Aidi Mesi, is a graduate of the Estonian Academy of Arts in Graphic Design and works as a freelance designer and graphic design teacher.
The central bank will put the silver coin dedicated to the Hanseatic Pärnu with a face value of eight euros into circulation, most likely in the spring of 2021.
A total of 66 designs were submitted to the competition. The winning design was by Aidi Mesi, and second place went to Kristen Ukanis. Third place was awarded jointly to the drawings of Heino Prunsvelt and Rainer Kasekivi.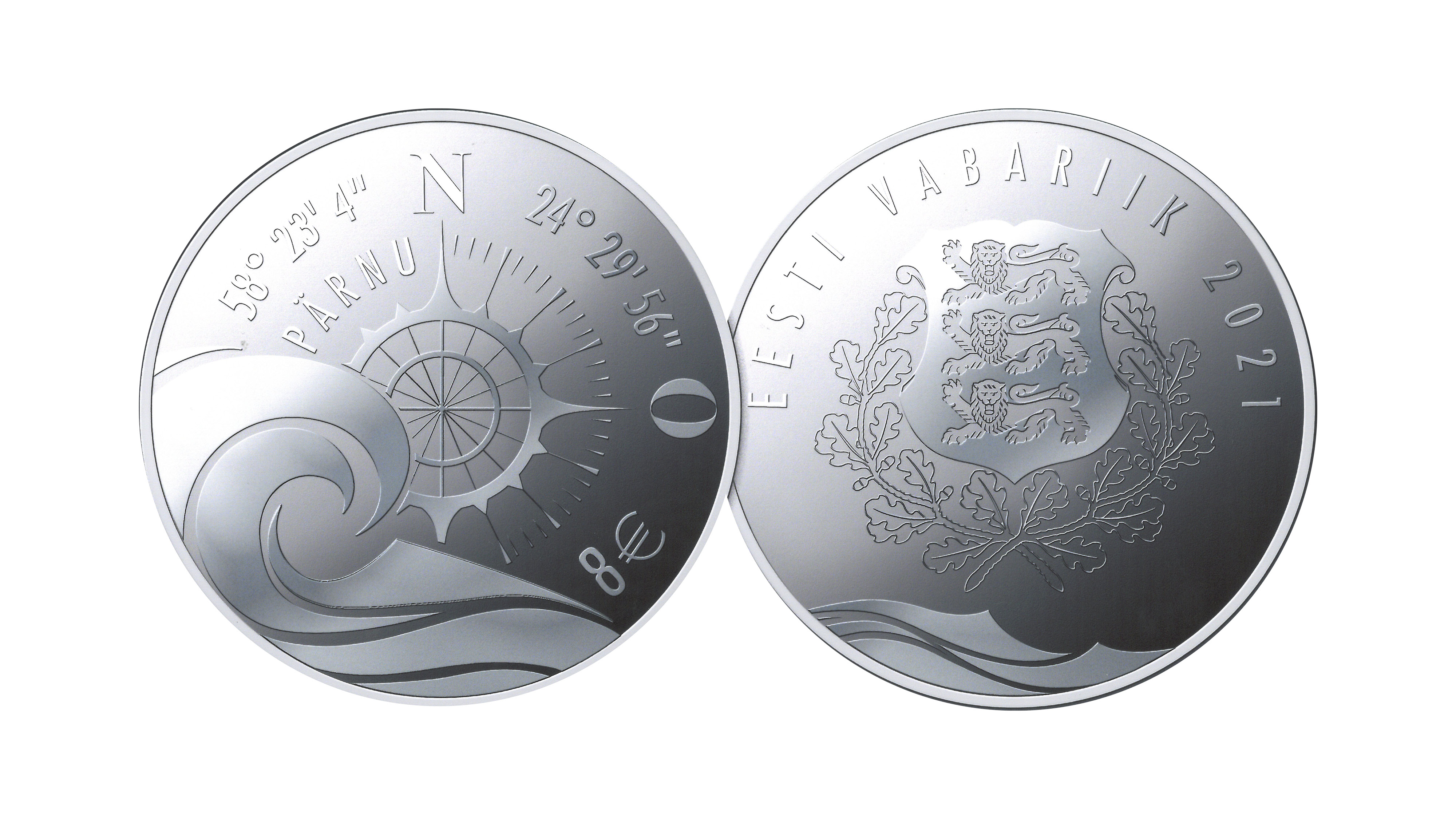 €20 coin celebrating the 150th anniversary of the birth of Friedrich Karl Akel
The winning drawing shows a fragment of a portrait of the talented diplomat Friedrich Karl Akel and his signature on a background of the Estonian tricolor flag. The drawing and the images refer to Akel's profession as an ophthalmologist, his position as head of state and his personal qualities.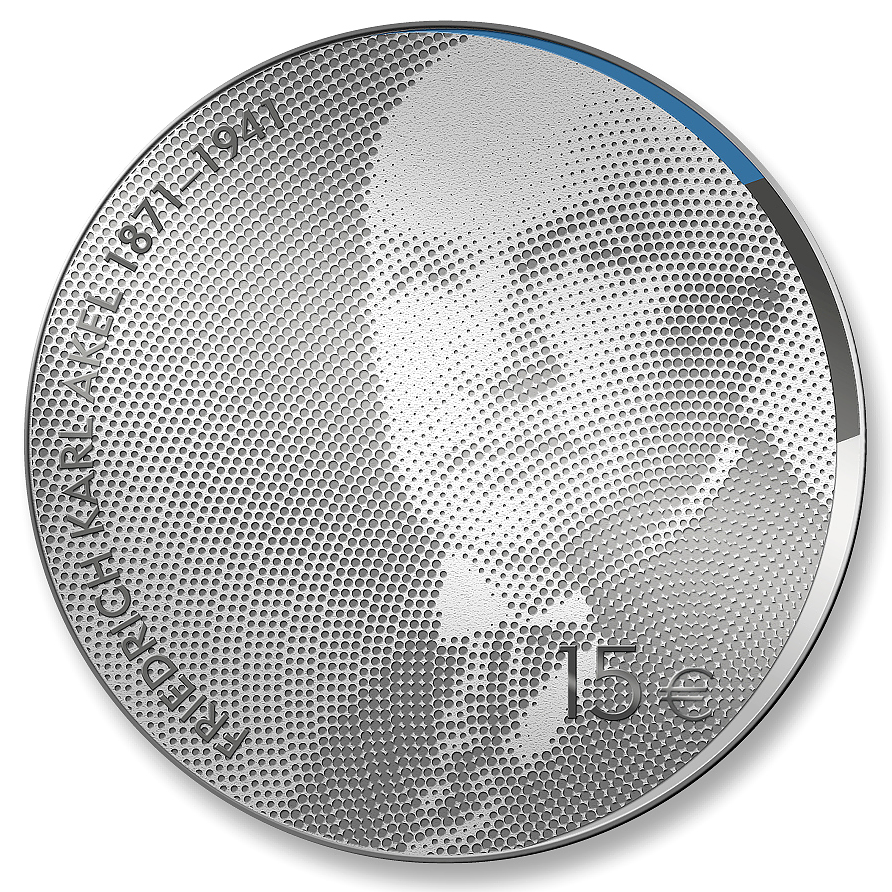 €15 coin dedicated to Friedrich Karl Akel
Commemorative coin dedicated to Tokyo Olympic games in 2021
Sources: Eesti Pank and NUMISMAG